This is a sponsored post, opinions are my own.
The most magical treat is BACK. Remember when I first shared about KELLOGG'S FROOT LOOPS MINI-DONUTS available at Hardee's and Carl's Jr.? For those that are seeing this for the very first time, big thanks goes to Kellogg's amazing Froot Loops flavor for these delish bites of goodness. But don't hesitate, they're available for a limited time only by POPULAR DEMAND – which is no surprise! Time to get your cravings on!
To celebrate, I put together some fun St. Patrick's Day gift ideas in a box that would go perfectly with the rainbow goodness ahead! While FROOT LOOPS MINI-DONUTS are available, I figure... why not treat a friend or two while the going is good? I'm not one to keep a good thing all to myself. Sharing is caring, they say!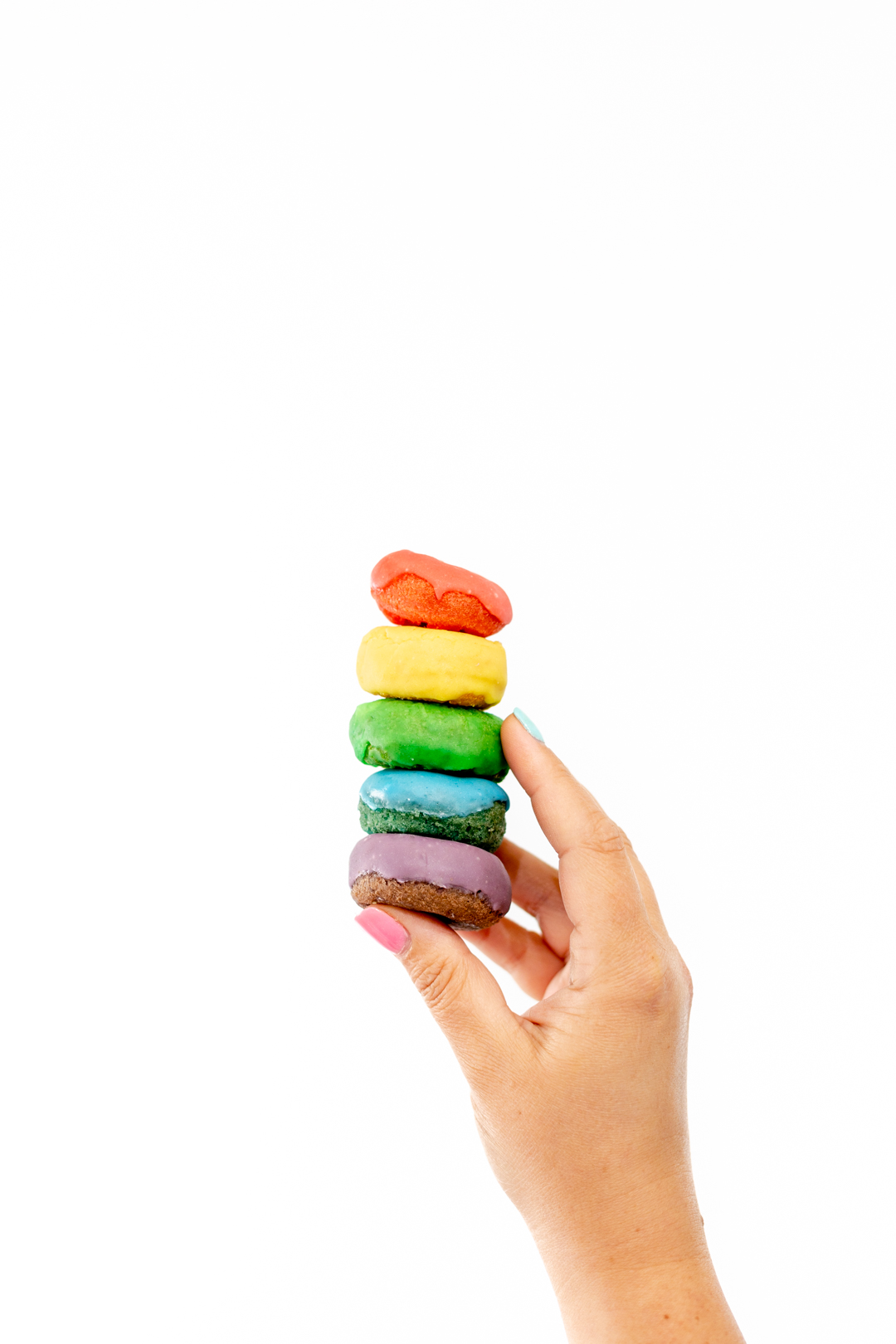 Just take a look at the gorgeous rainbow of delish bite-sized flavor. Donut lovers are in for an unbelievable treat and Kellogg's Froot Loops fans have yet another super creative way to treat themselves! Get ready to head to Carl's Jr. and Hardee's restaurants for a "grab and go" breakfast or anytime treat to celebrate now before they're gone. Each order comes with 5 gorgeously colored Kellogg's Froot Loops Mini-Donuts. And seriously, these colorful bits of goodness just could not be any more perfect for celebrating St. Patty's day, if you ask me.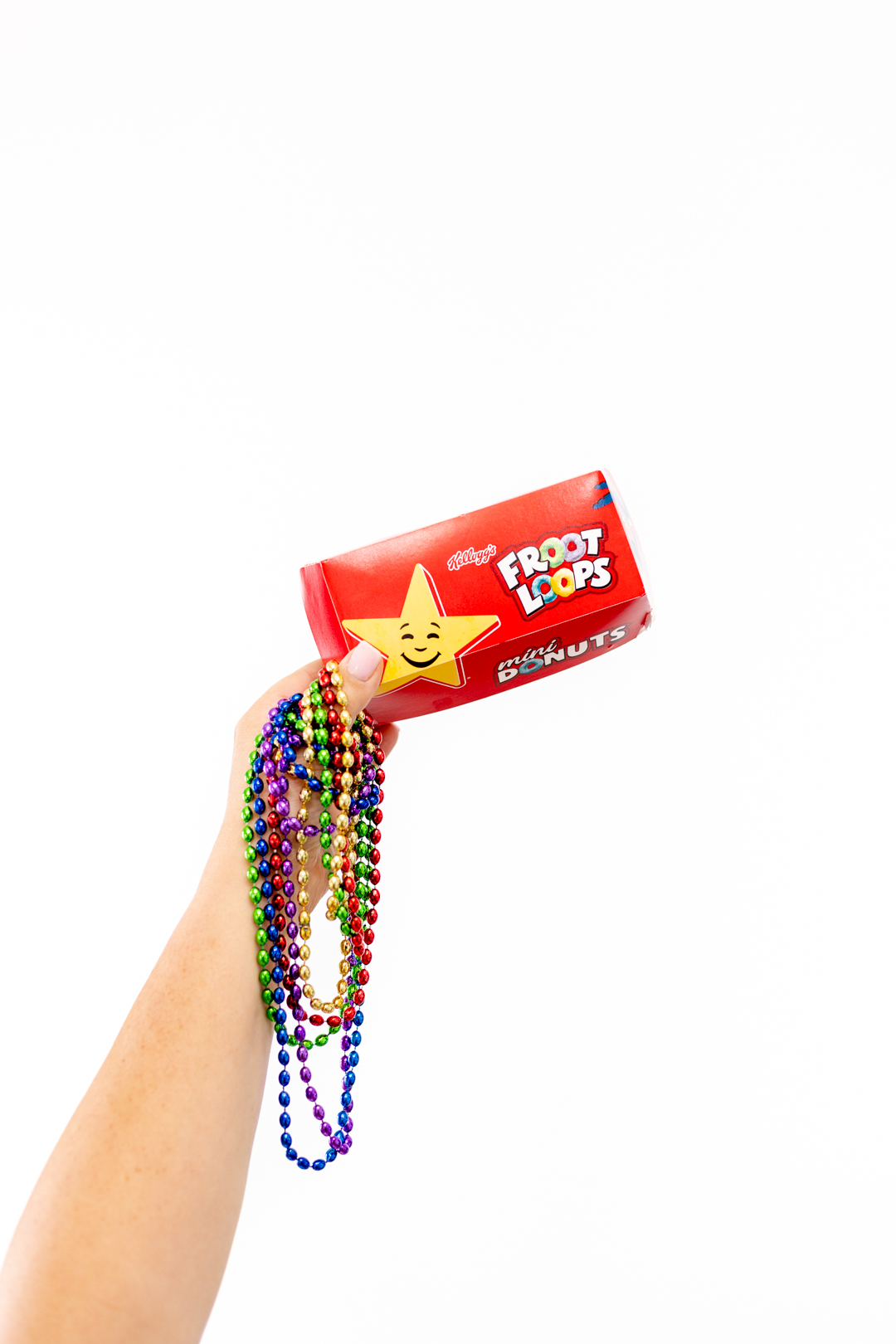 Let's celebrate in the very best way with bright and colorful rainbow themed gift ideas for St. Patty's day. Surprise your besties, hubby or kiddos with a fun "Luck in a Box" gift complete with an order or two of these scrumptious FROOT LOOPS MINI-DONUTS from Kellogg's.
ST. PATRICK'S DAY GIFT IDEA
Grab a box and get ready to fill it with all the fun goodies! Start by downloading my "Luck in a Box" free printable to adhere to the top of your box, making it perfect to gift. Let's have some fun playing with our food!
Basic supplies to make your box:
First: Download this luck in a box (printable pdf)
Box – photo box, upcycled box, gift box

FROOT LOOPS MINI-DONUTS because they're basically what you'd get if a Froot Loop and a mini-donut had a magical baby, so don't miss the tasty festivities.

Rainbow Colored Party Favors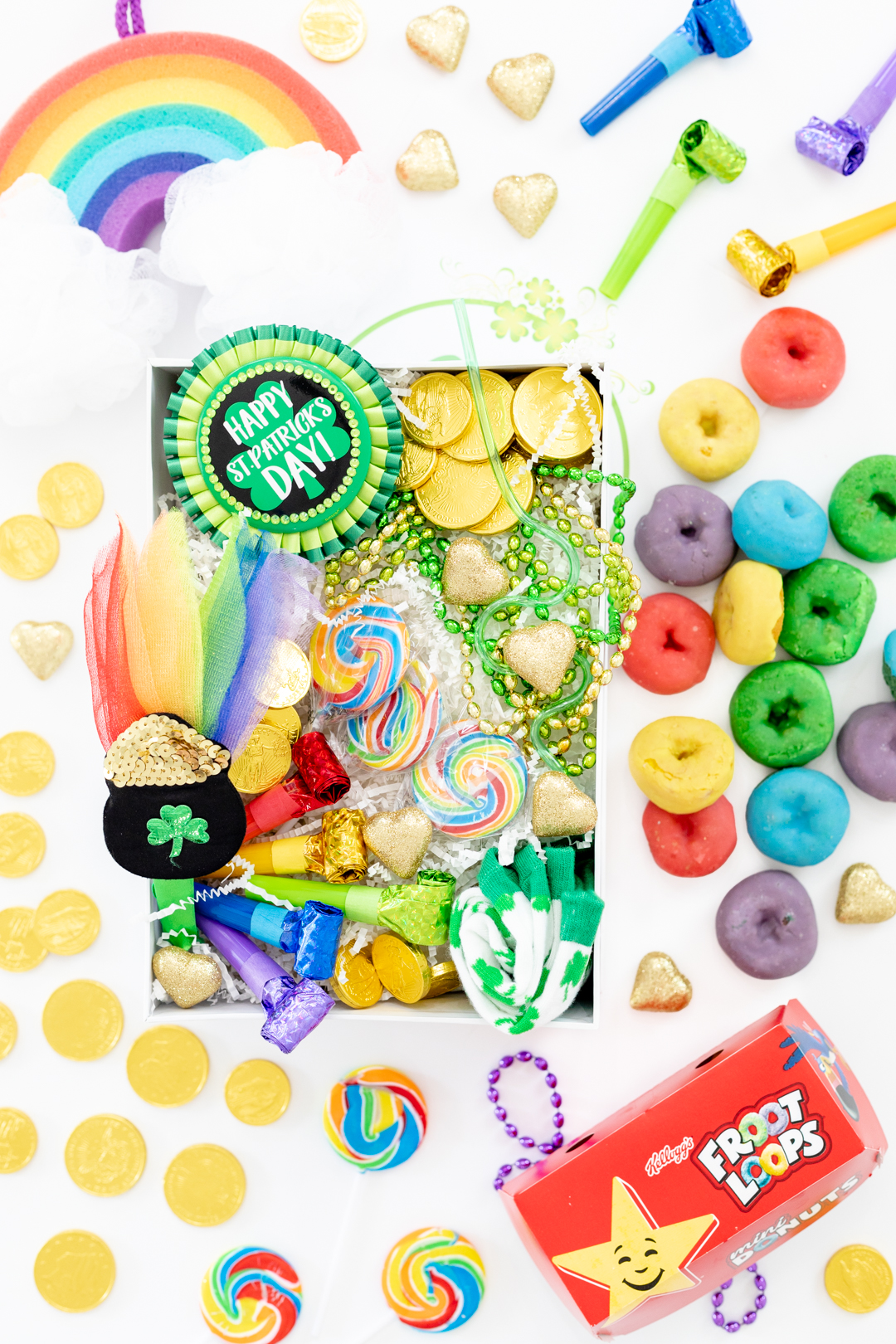 Gold Coins
Rainbow Candy
Rainbow Bead Necklaces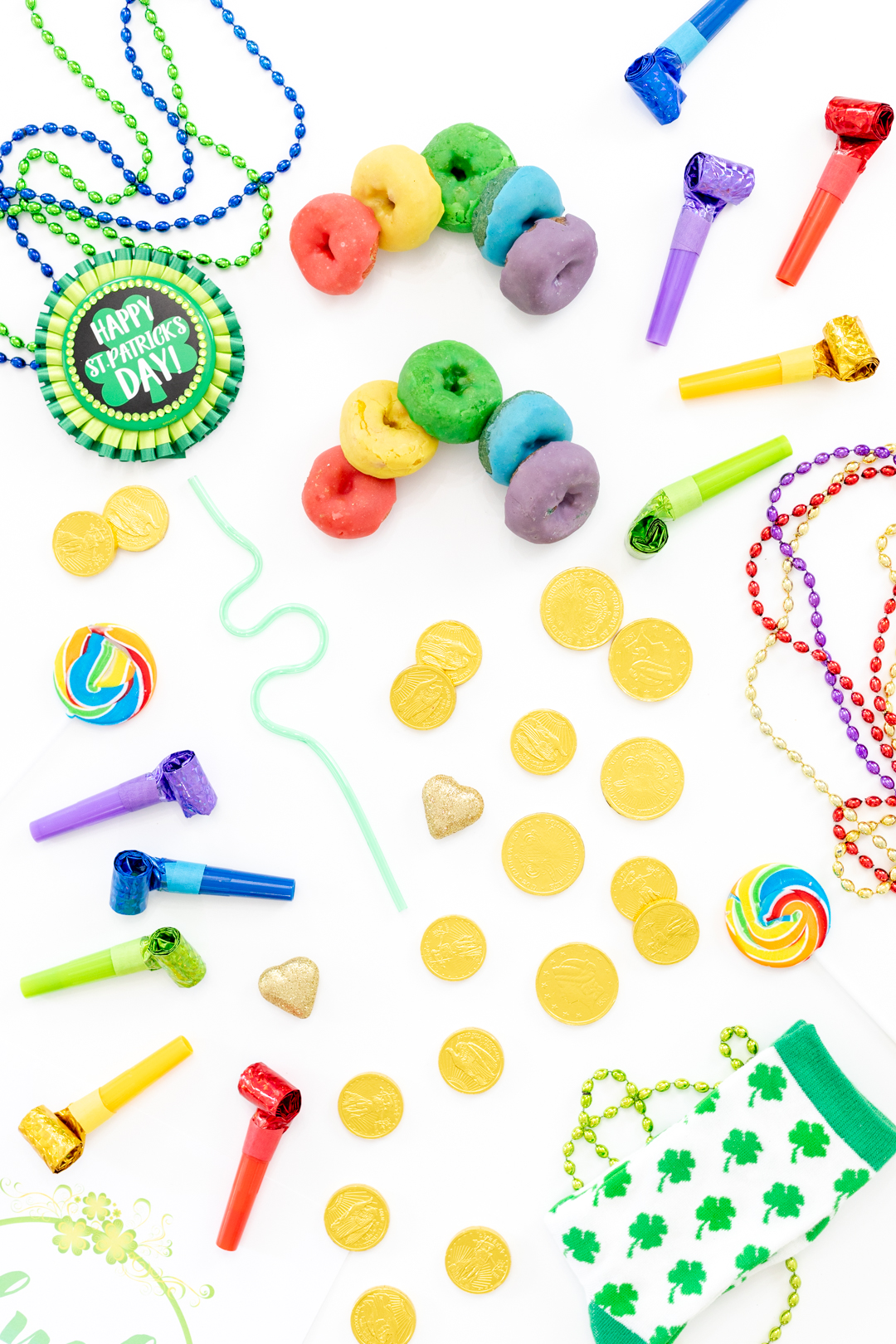 St. Patrick's Day-themed goodies like socks, pins, headbands and other novelties.

Rainbow novelties like the big shower pouf I recently found. SO cute!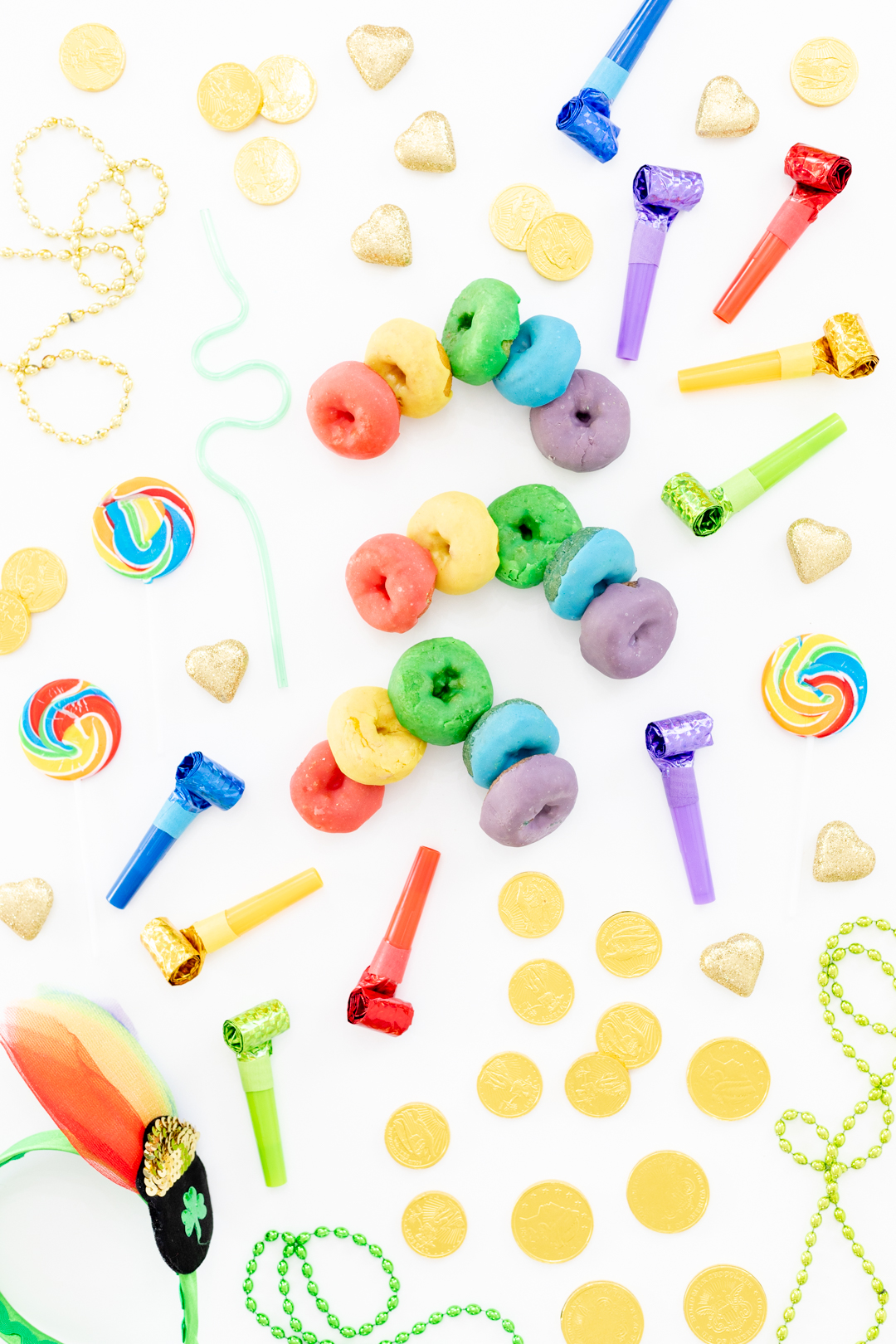 The sky's the limit, my friends! Hope these inspired ideas give you a big head start on what to include in your savvy and delish box.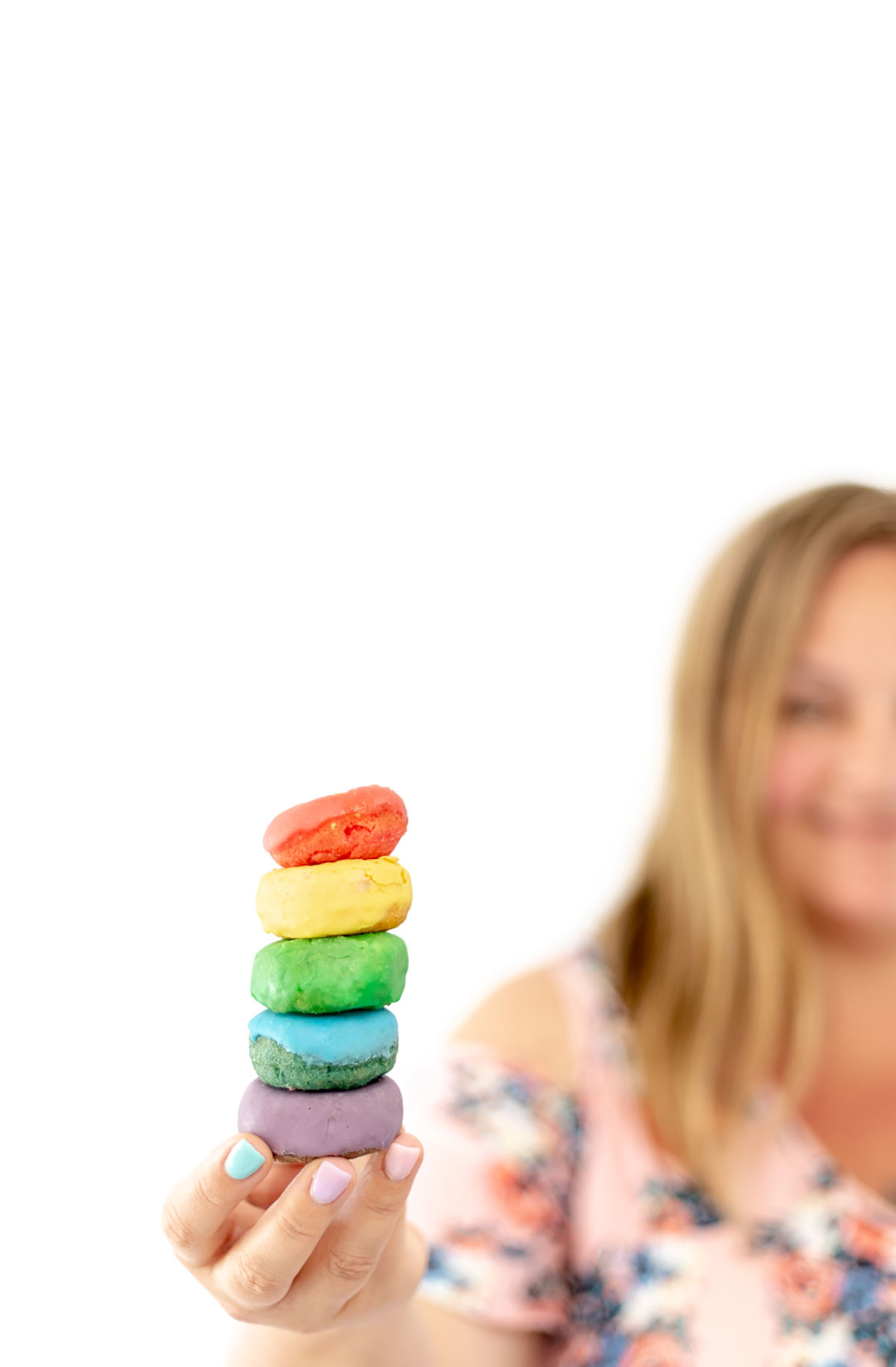 The last time these yum mini donuts were available, they sold out in just a few WEEKS... so don't delay in getting your hands on some ASAP. Head to Carl's Jr. and Hardee's restaurants while they're available for a limited time or until supplies run out!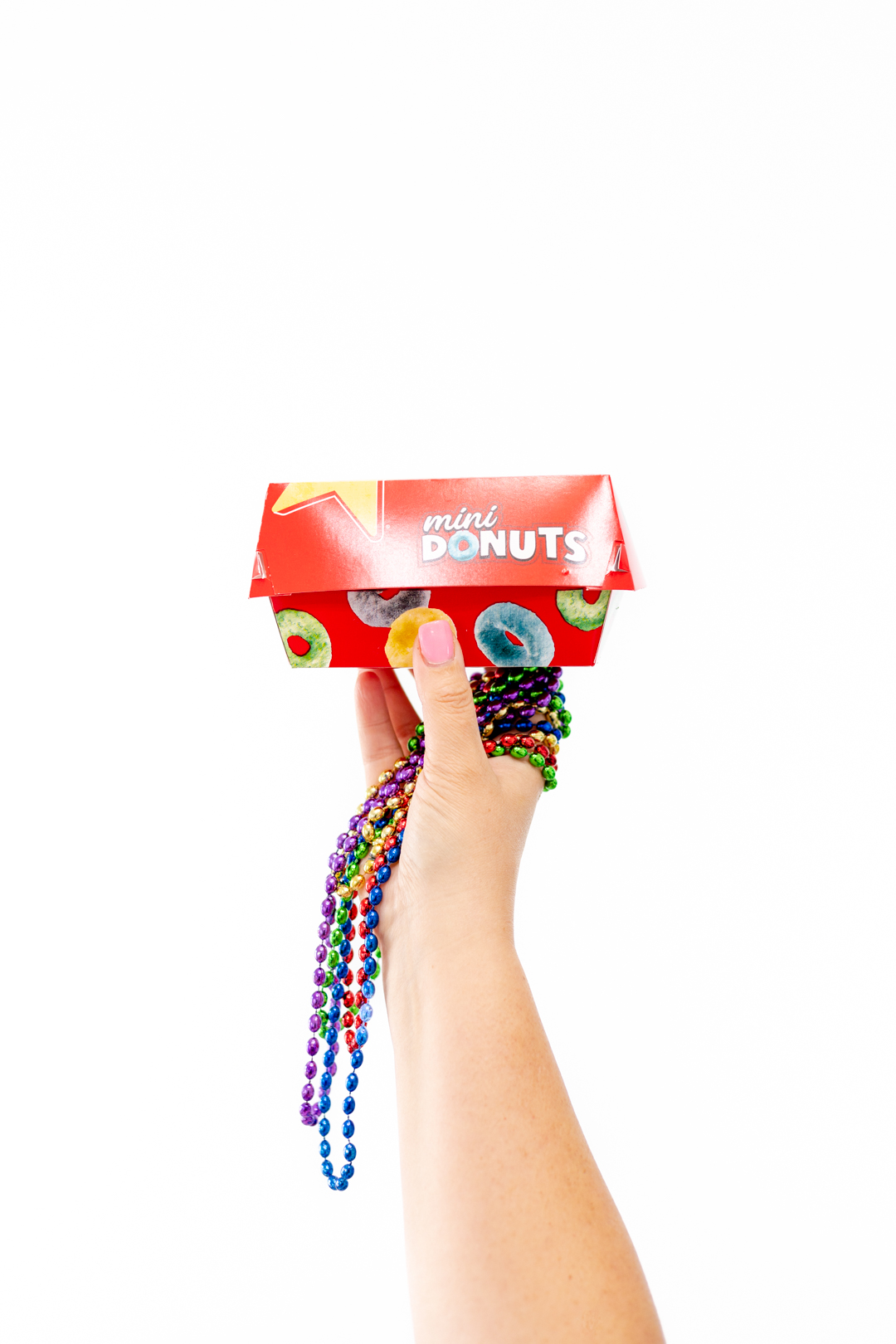 I can't wait for you to try them, if it's your first time!! Every bite reminds me of being a kid again. It's pretty amazing. Let me know what you think!
CARL'S JR. OR HARDEE'S GIFT CARD GIVEAWAY
On 3/14, I will randomly pick one commenter to win a $5 gift card to be redeemed at any participating Carl's Jr. or Hardee's! Good luck!
Leave a comment below and tell me which Kellogg's Froot Loops color is your favorite and why.
MORE DIY GIFT IN A BOX IDEAS