This post is in partnership with Universal Pictures Home Entertainment about SING Special Edition on DVD and Blu-ray in stores now. All opinions are my own.
Have you heard? SING Special Edition is now in stores! With over an hour of bonus content, this fun movie will be the highlight of your upcoming family movie nights at home. To make the occasion extra memorable, make these inspired Pig Cookies based on some of the movie's lovable characters. From Rosita and her huge clan of piglets to gut-busting Gunter. This recipe and movie combo are bound to make any day more special.

Get ready to be inspired by unlikely characters voiced by some of your favorite actors and fun tunes that will get you grooving. Each character in the movie has their own story and drive to succeed. We have Buster Moon, a Koala, voiced by Academy Award® winner Matthew McConaughey. In the movie, we find out if his dedication to saving his theater will triumph over his slightly unusual efforts and bad track record. The odds sure are stacked against him. Then we have Rosita, mom of 25 piglets, with little time to pursue her singing career. Does she have what it takes still? SING will have you and your family rooting for your own favorite characters throughout the movie. P.S. there are no spoilers here 😉 You're going to have to watch and see.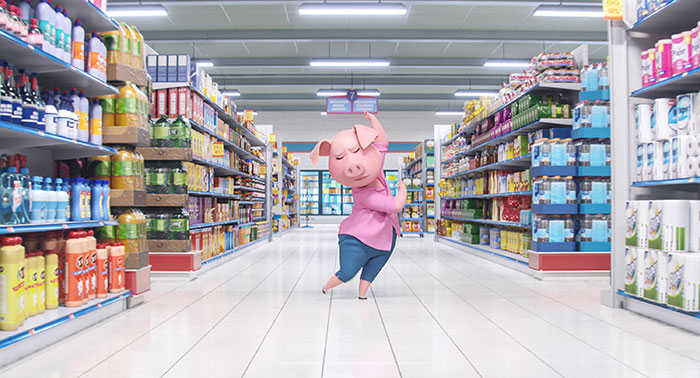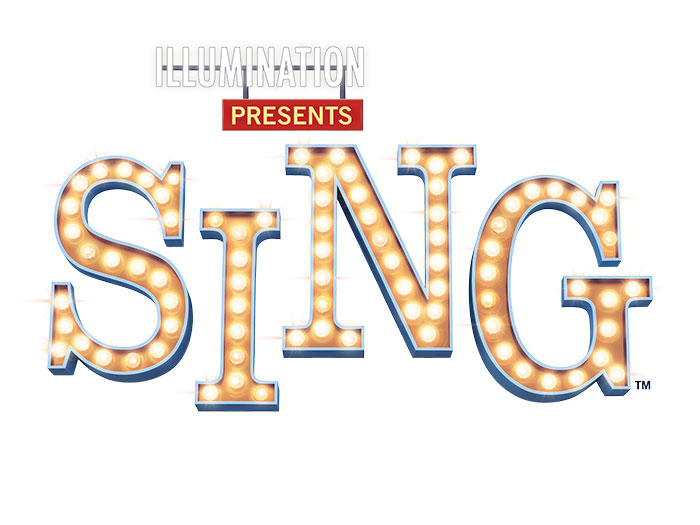 Pop some popcorn, make these adorable piggy cookies and fire up the SING Special Edition for a night of fun at home.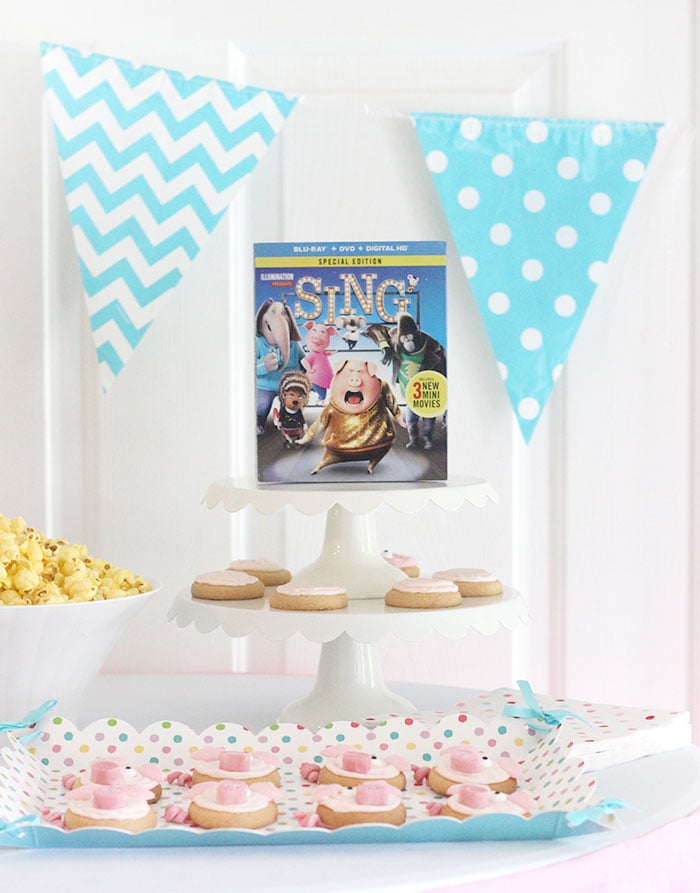 DIY PIG COOKIES RECIPE
Here's what you need to make these cookies:
Round Shortbread, Sugar or Butter Cookies like Keebler Simply Made Butter Cookies.
Pink Icing or Frosting like Betty Crocker Cookie Icing
Pink Candy Melts, halved. (for the ears)
Dubble Bubble gum, halved. (for the noses)
Dubble Bubble gum, in thirds. (for the tails)
Candy Eyes
Toothpick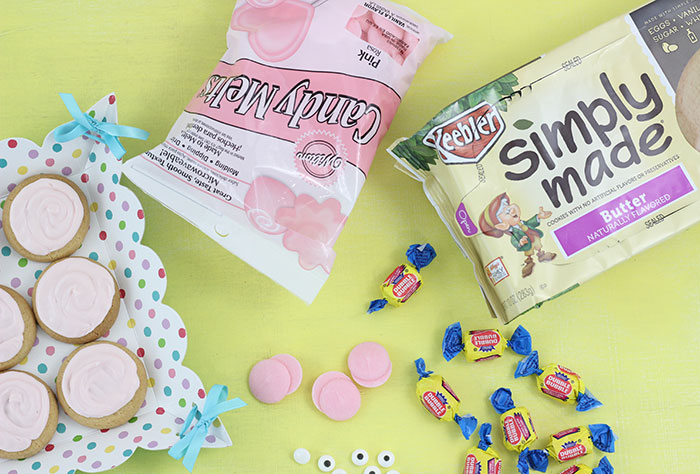 Here's how to make these SING inspired Pig Cookies:
Step one: Frost the cookies with the pink icing.
Step two: Use a toothpick to press two dots into each have of the Dubble Bubble to complete the nose.
Step three: Take the gum trimmed into three equal parts and roll them out with your hands. Then wrap them around the toothpicks to the make the curly tail shape.
Step four: Gently press the gum noses into the bottom center of each cookie.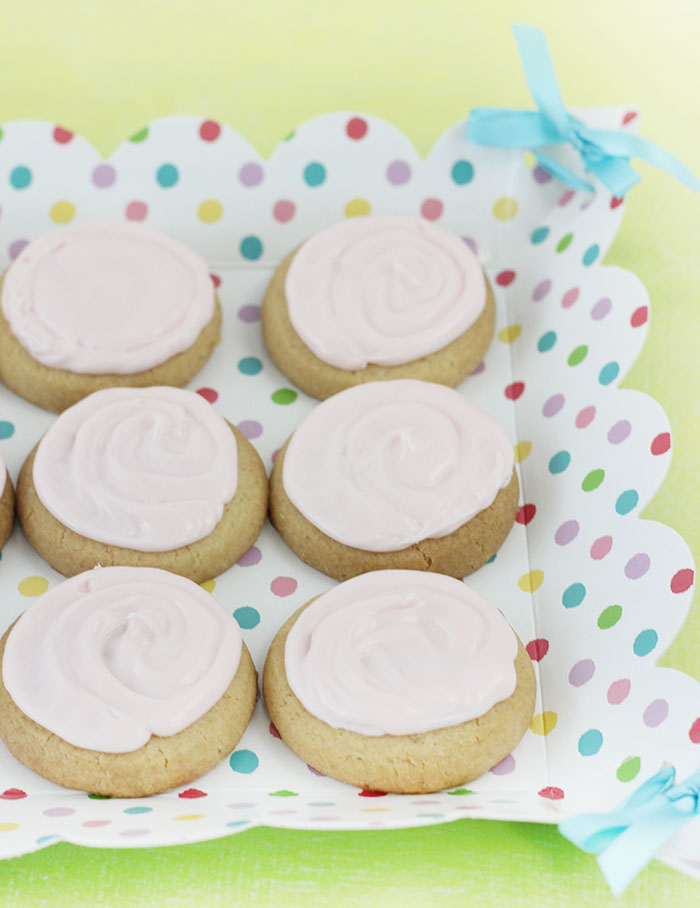 Step five: Gently press the halved pink candy melts on both sides of the cookie for the ears.
Step six: Gently press the candy eyes into the upper center part of the cookie equally between the nose and ears.
Step seven: Use your finger to press the tip of one side of each gum tail down flat. Use a dab of frosting to adhere it to one side of each cookie. Let set and dry before serving.
And, that's it! You now have the perfect SING movie inspired pig cookies.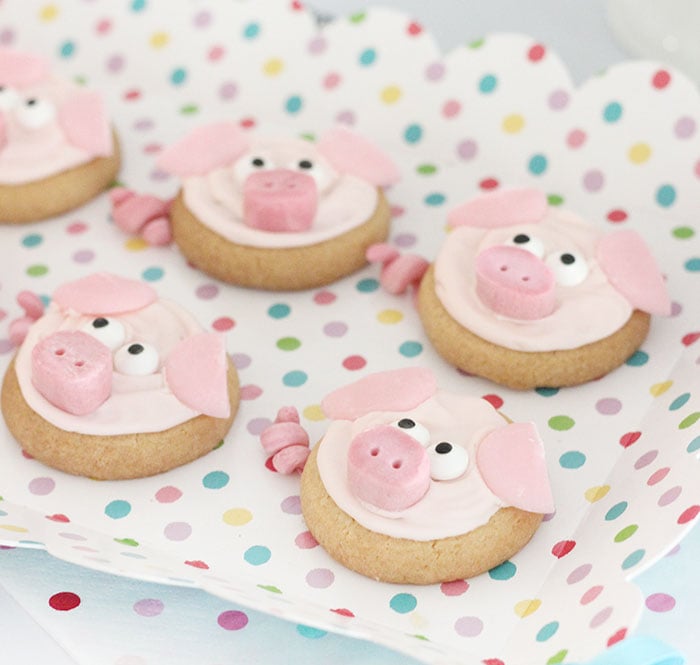 WATCH THE TRAILER
Get more info & keep in the loop for this fun flick.
Like 'SING' on Facebook.
Follow on Twitter and Instagram.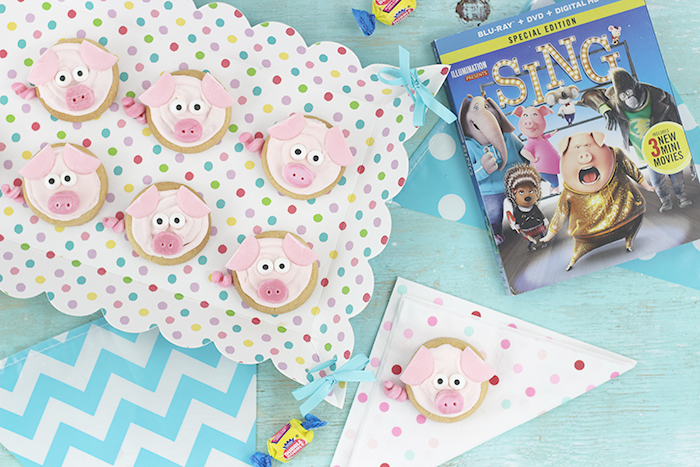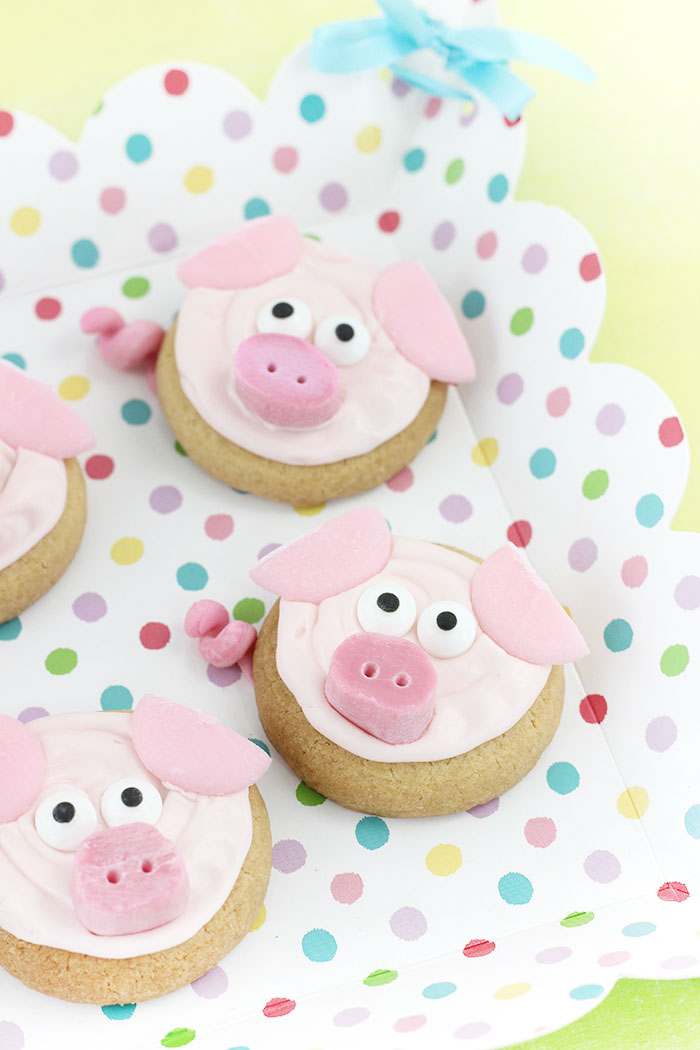 Get more when you bring SING Special Edition on DVD and Blu-ray home. You'll get an hour of bonus content that includes three not-to-miss mini movies AND an exclusive Tori Kelly music video.
Create the scene for a fun movie night at home by picking up the SING Special Edition on DVD and Blu-ray in stores now!
Who in your family will love this movie?