This is sponsored post about Frigo® Cheese Heads® Meat and Cheese Combo Packs, all opinions are my own.
Making everyday occasions extra fun is one of the things I love to do most. It's so easy when you put your mind to it and it pays off when you see your family light up. Today, I'm sharing inspiration for taking game day food to the next level with a few yummy tricks. Grab those foam fingers friends and get ready to cheer on your favorite team the tasty way.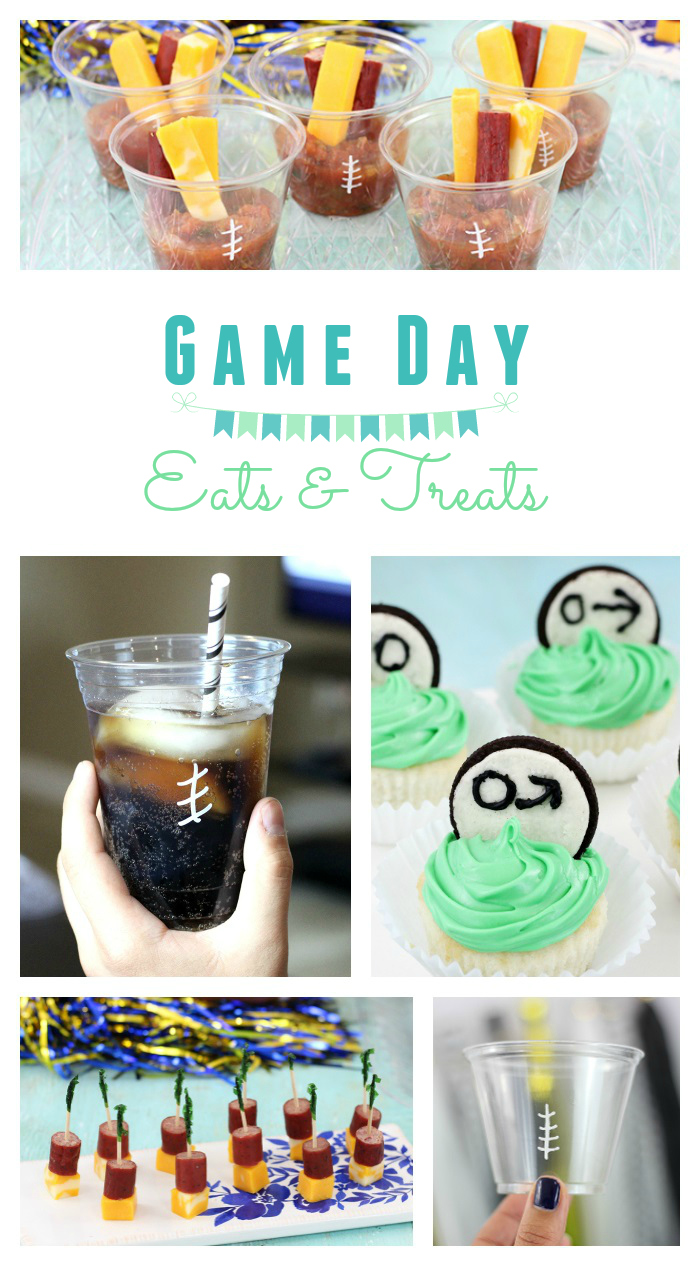 Here are some fresh and exciting ways to serve it up big on game day featuring Frigo® Cheese Heads® Meat and Cheese Combo Packs.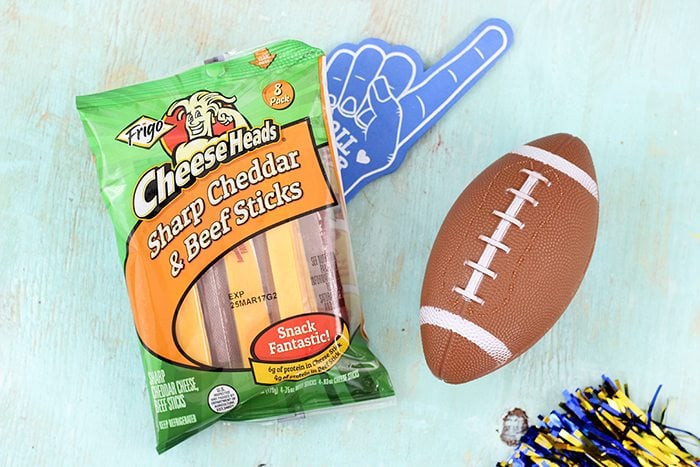 Their combo packs include both cheese and meat sticks, like String Cheese & Pepperoni Flavored Meat Sticks, Cheddar Cheese & Beef Sticks or Colby Jack & Turkey Sticks. They're perfect for satisfying a crowd.
Fun Game Day Food
Take finger foods to the next level with these easy to make mini meat & cheese kebabs. Who doesn't love food on a stick? Mix and match your favorite Frigo® Cheese Heads® Meat and Cheese Combo Packs for a fresh bite. Cut them into bite sized pieces, layer them and use a toothpick to hold them together. Then, watch them disappear right before your eyes.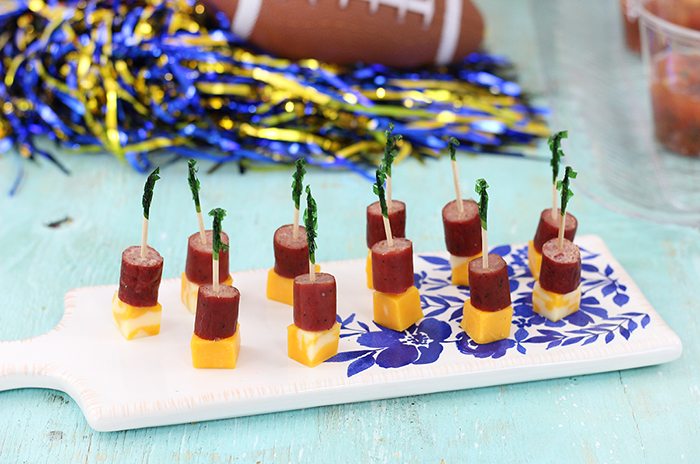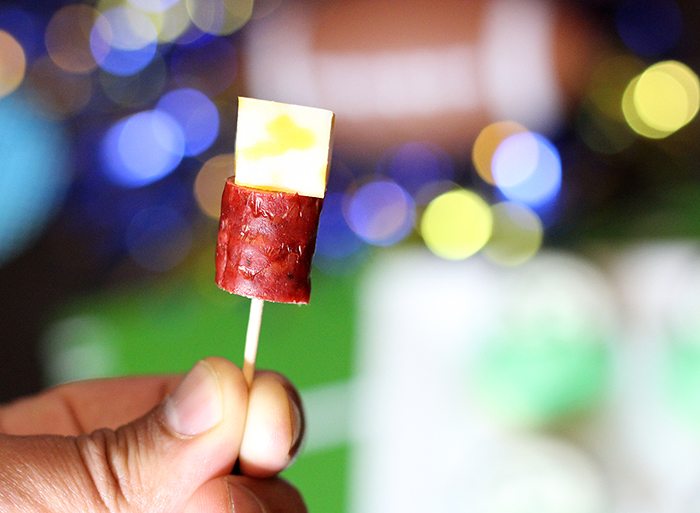 Thinking outside the box a bit, you can make hand held football themed dipping cups. To make them extra special, use a white paint marker to draw a little football lacing onto mini clear plastic cups. Once they're dry, add a little dip or salsa to each cup.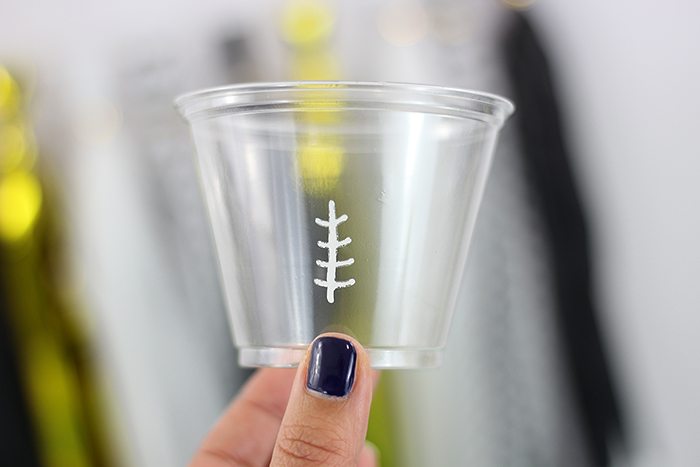 For an unusual but delish pairing, cut the cheese and meats from Frigo® Cheese Heads® Meat and Cheese Combo Packs in half and place inside the cup. You can also add your favorite dipping veggies too.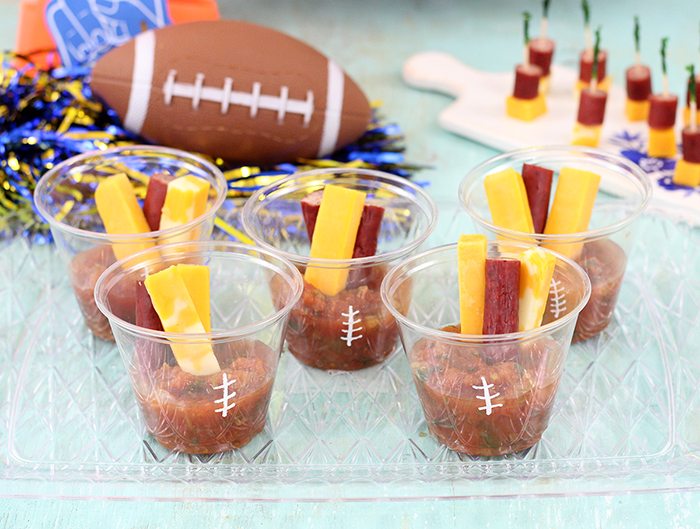 Now that we have the perfect hearty hand held snacks in order, we can forget the drinks and desserts! For an easy win, use the same idea to make drinking cups football themed. Add your favorite soda like root beer or cola. Voila!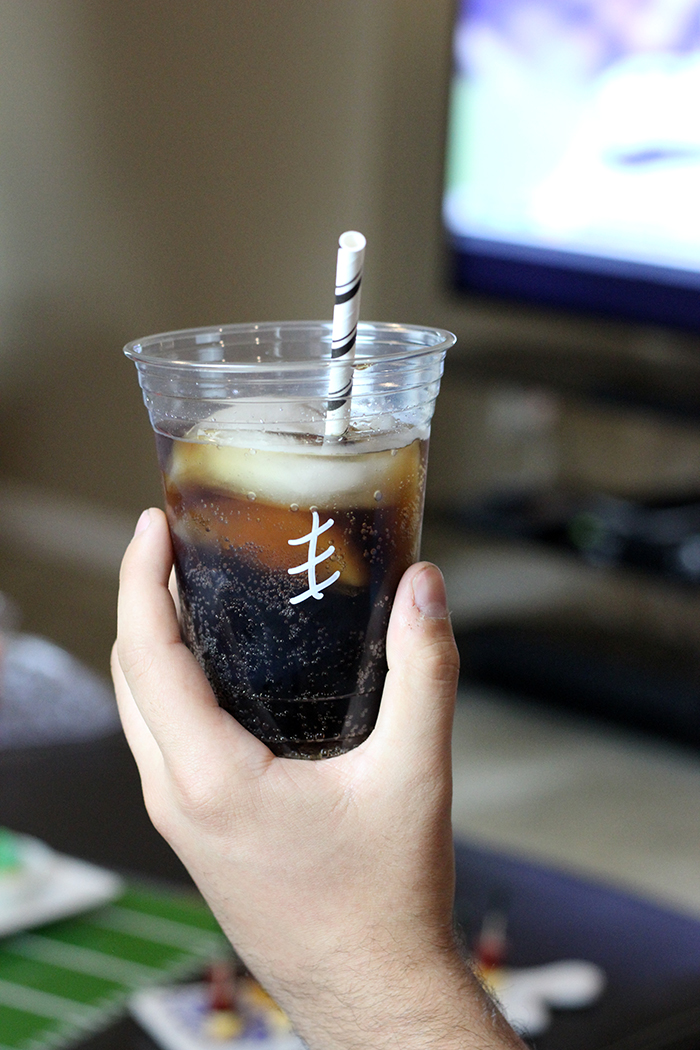 For something sweet and cute, make game play cupcakes. Frost your favorite cupcakes, I like green for that grassy football field look. Take your favorite cream filled sandwich cookies and gently seperate the two cookies to reveal one side with cream. With black icing, draw mini game plays onto the cream. Place the cookie on to the top of the cupcake. It couldn't get any more simple!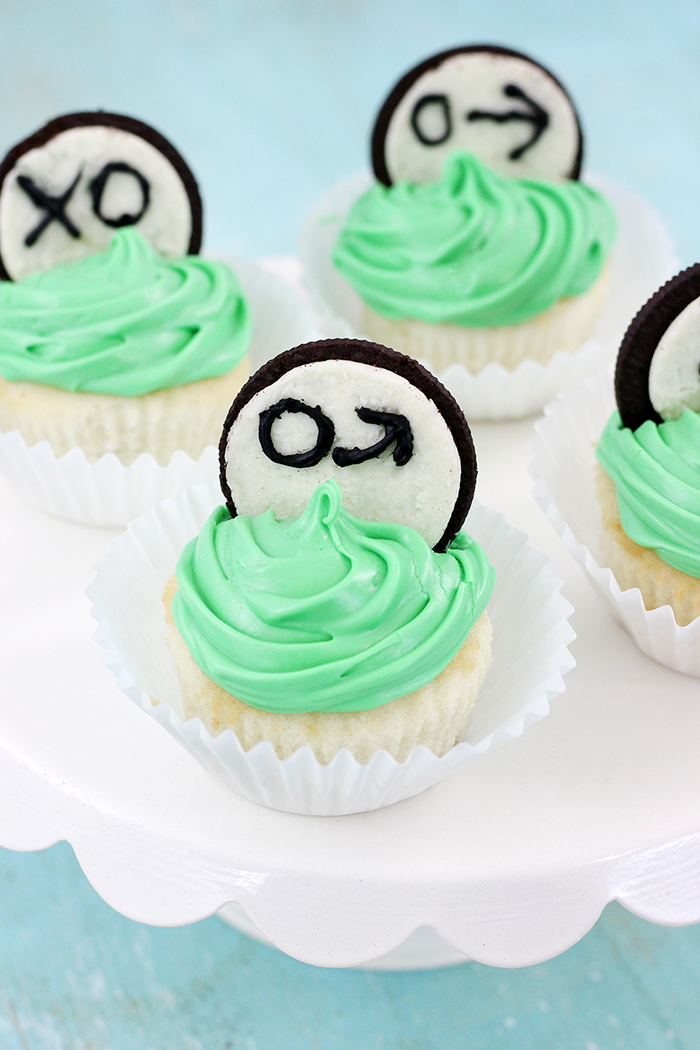 Now that you have the game snacks ready, there's nothing left to do but join your family to enjoy an evening or afternoon of good game day fun.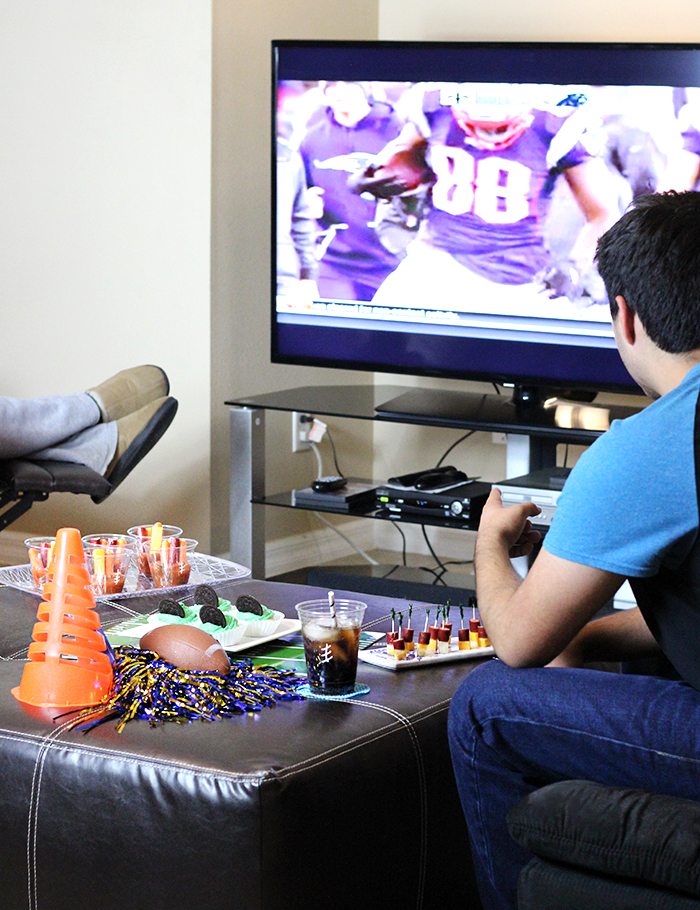 Looking for a fun way to make game day awesome? Add Frigo® Cheese Heads® Meat and Cheese Combo Packs to your game day shopping list.
How do you make game day more fun at home?