You may remember my pink Christmas tree obsession from last year. I did consider changing it up this year, but I spotted a new shade of pink Christmas tree that I just had to have. So guess what? It's going to be another pink Christmas for us. Since I picked out a lot of the ornaments and other goodies that I'll be decorating with, I thought it would be cool to add them to a super trendy list of 100. Why not? Let's get our pink holiday on! This post contains affiliate links.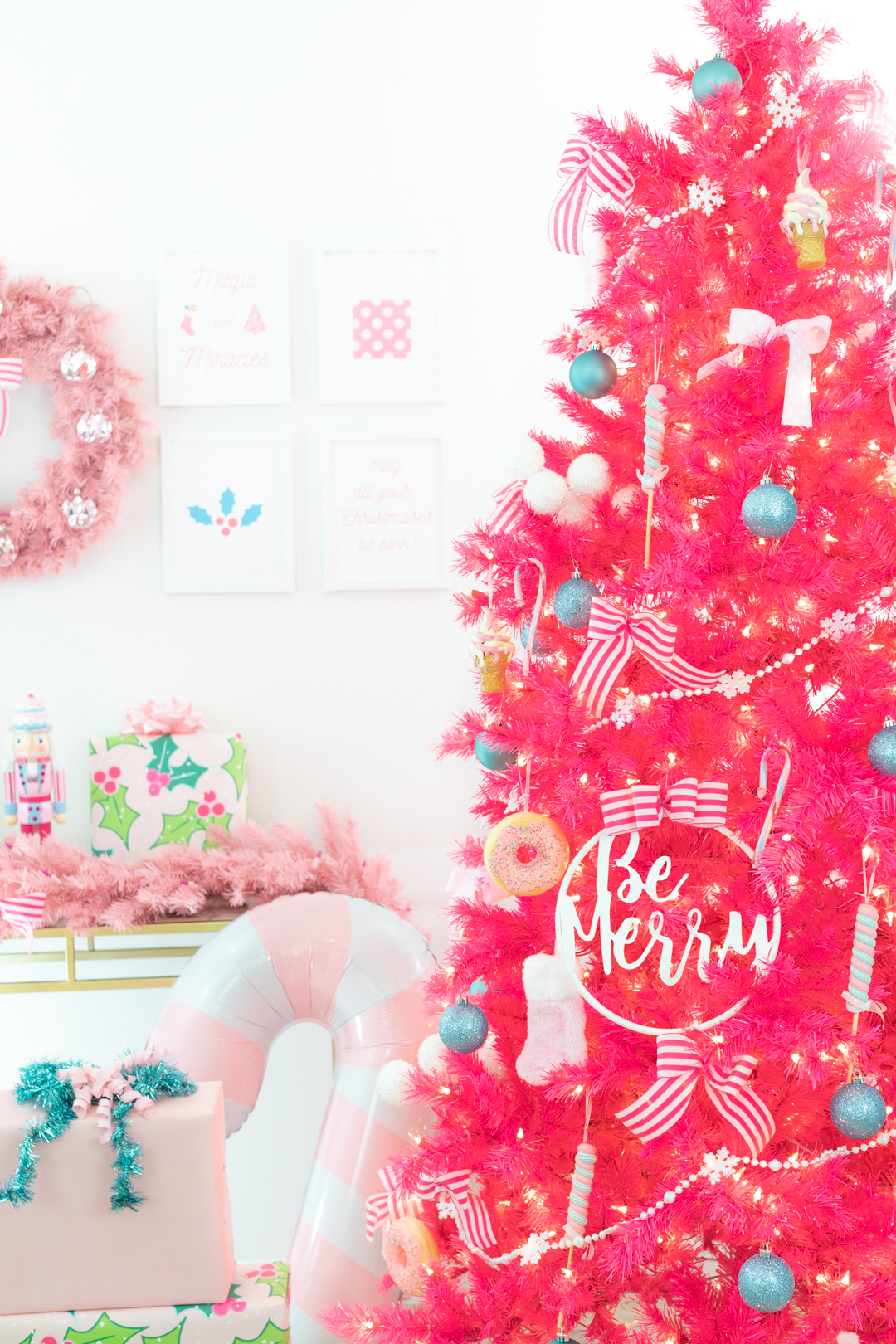 Finding all the hottest pink Christmas items online is no easy feat. I have scoured website upon website to find all of my favorites. Many of these items will be making an appearance in upcoming blog and Instagram posts of mine. I am maybe a little more than obsessed.
If you are looking for the perfect pink gifts for Christmas, make sure to check out my top 100 list, too!
100 Things You Need for a Pink Christmas
Find everything you need to celebrate the perfect pink Christmas from trees to gift wrap and ornaments and so much more.