This is a sponsored post written by me on behalf of Nature Nate's raw, unfiltered, 100% pure honey. All opinions are 100% mine.
Mornings! Often hectic as thoughts of my daily to-do list start creeping in. As chaos unleashes itself, the distance between me and breakfast starts growing. Can you relate? That's why I've learned that a delish breakfast planned in advance is a must! One of my current favorite quick & easy breakfast options is this amazing Fruit & Honey Breakfast Power Bowl made extra mouth watering with Nature Nate's 100% Raw and Unfiltered Honey. Let's get drizzling for maximum morning flavor!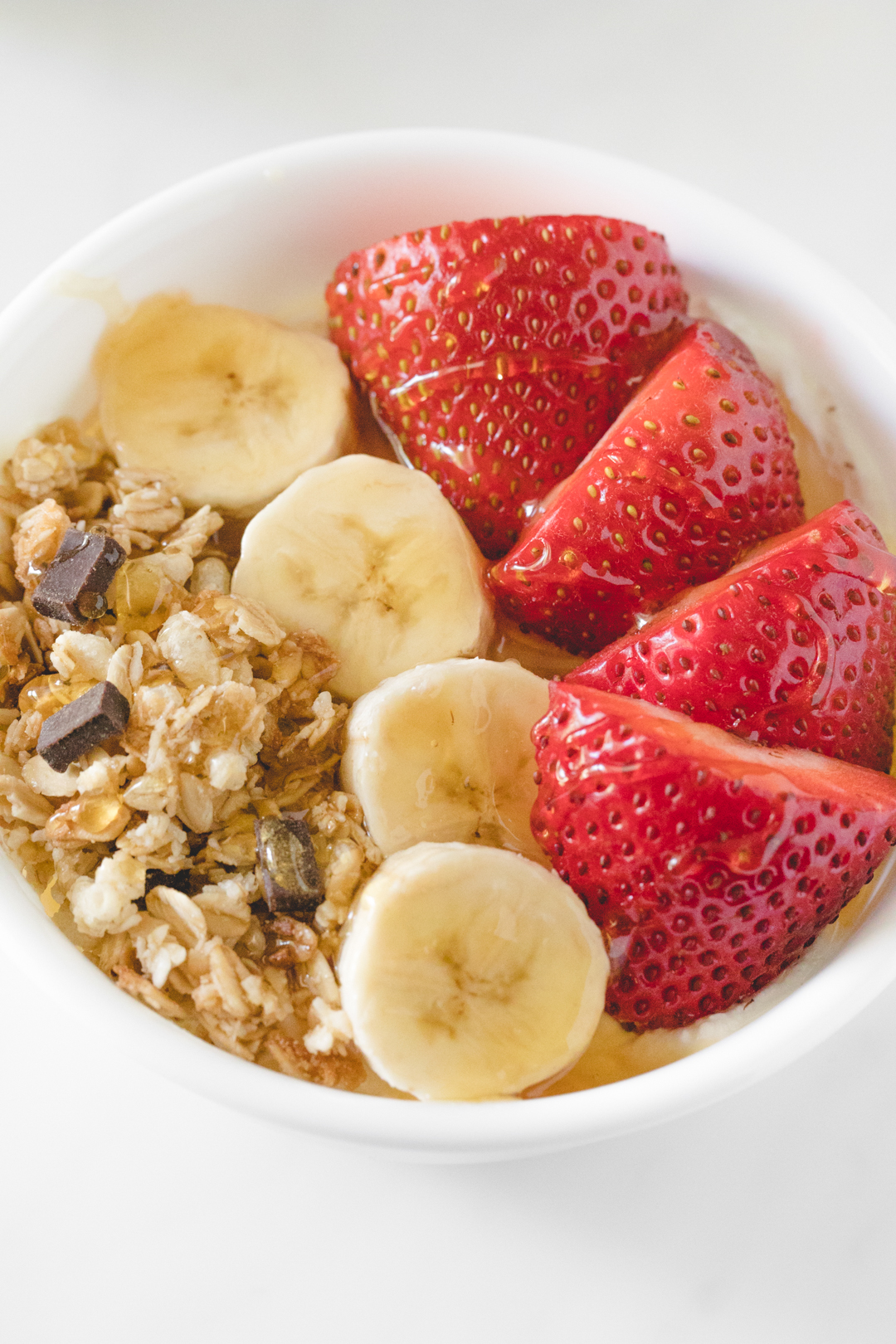 Everyone knows how much I love sweets, but I am also trying to include more healthy options into my life this year. So far so good. Ultimate back pat happening over here. 😉 While I've always enjoyed the flavor of honey a lot, I have definitely overlooked this as the perfect resource for tasty and unique breakfast ideas. Honey is sweeter than processed sugar, so you can actually get a bigger bang of sweetness because you can use less honey in your recipes. Sweet, literally.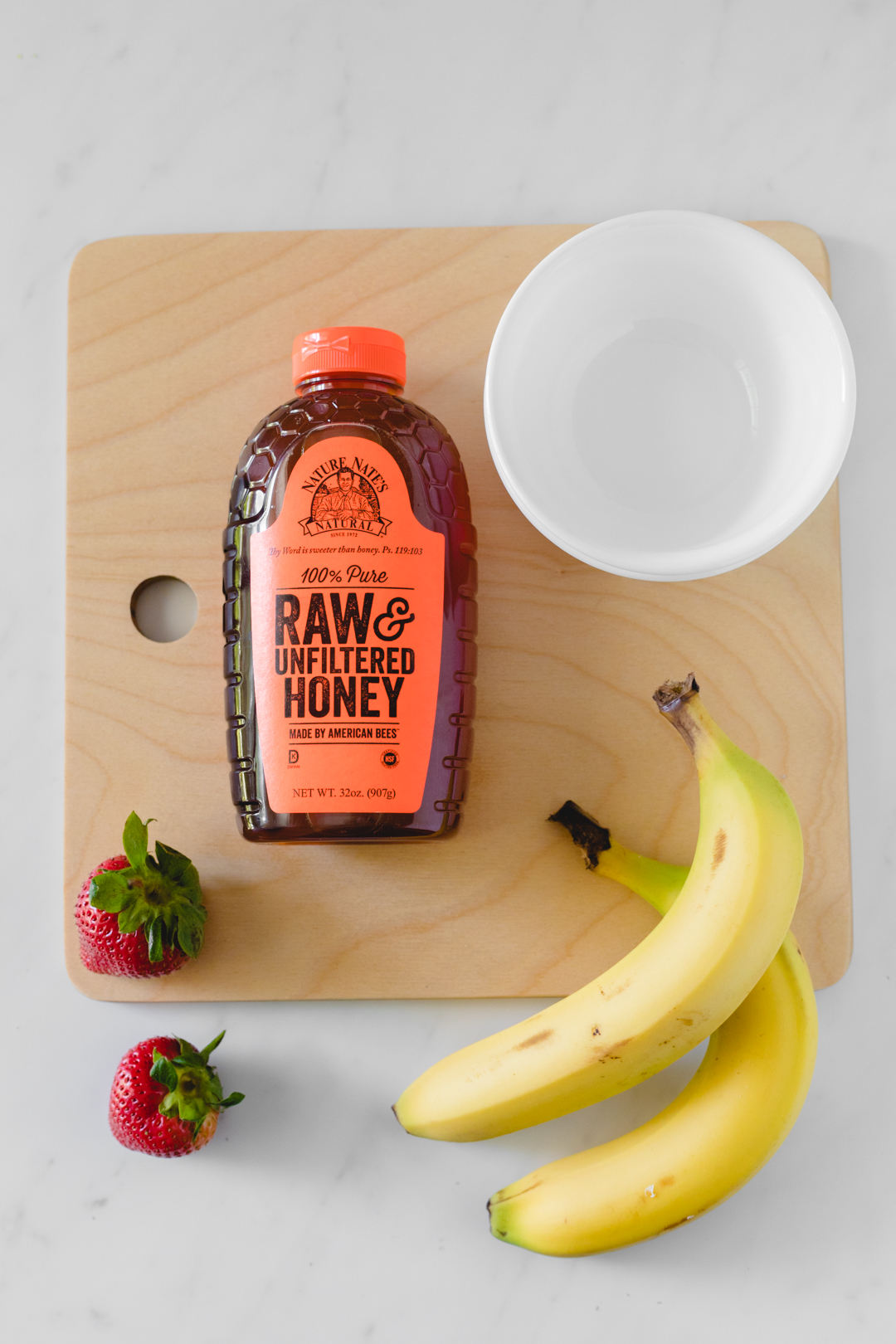 Another perk? Raw honey has a variety of vitamins and antioxidants! Raw honey is also a low glycemic index alternative so you can skip the normal post-processed sugar crash! That makes it a great ingredient to include in your breakfast. Enough said if you ask me. Any time I can add health benefits without sacrificing taste, I'm all for it.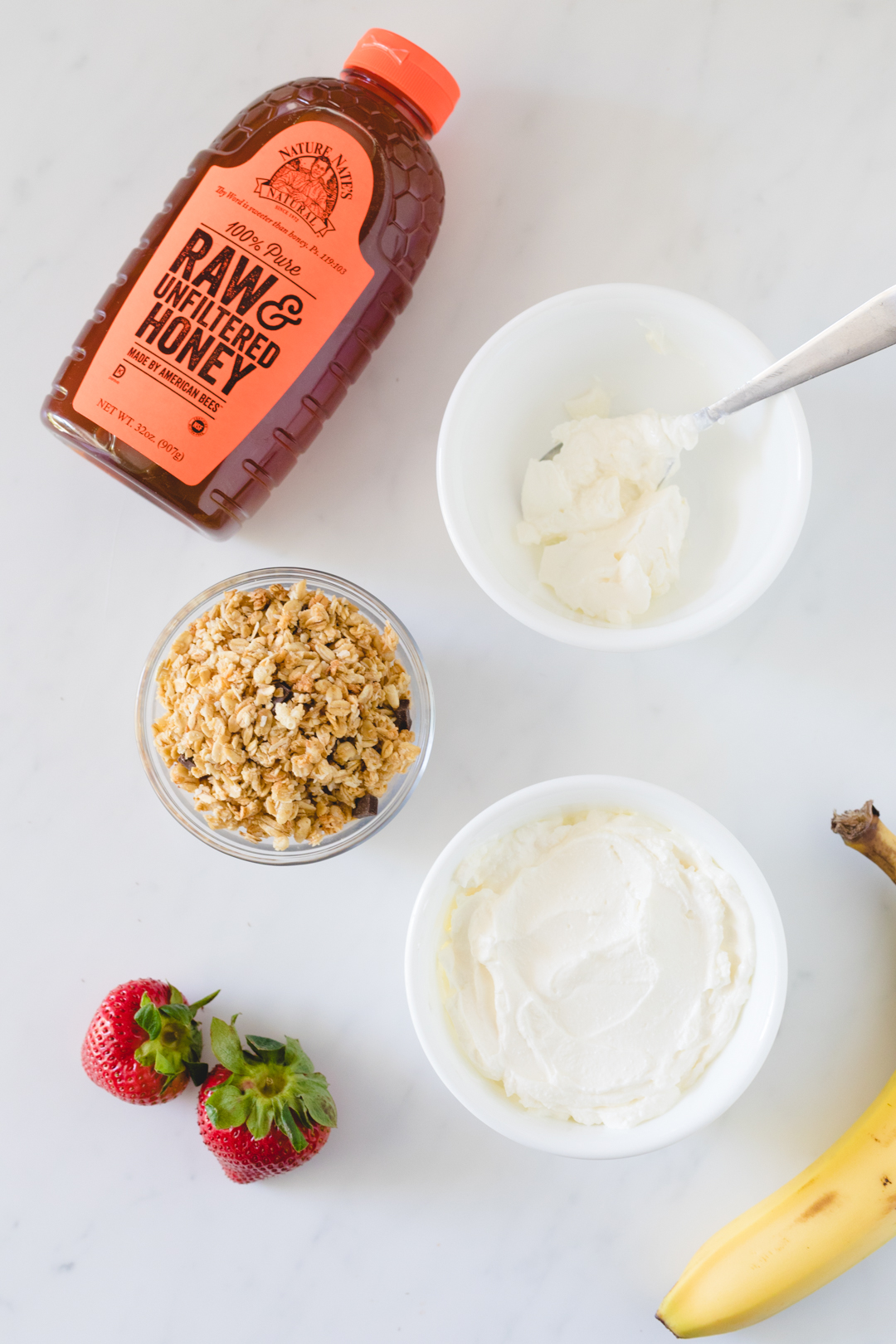 Now, let's get to making these scrumptious breakfast bowls of goodness with the help of Nature Nate's honey! Don't panic, these are completely no-fuss at all. Just my style because they are perfect to enjoy any day of the week, no matter how busy life gets.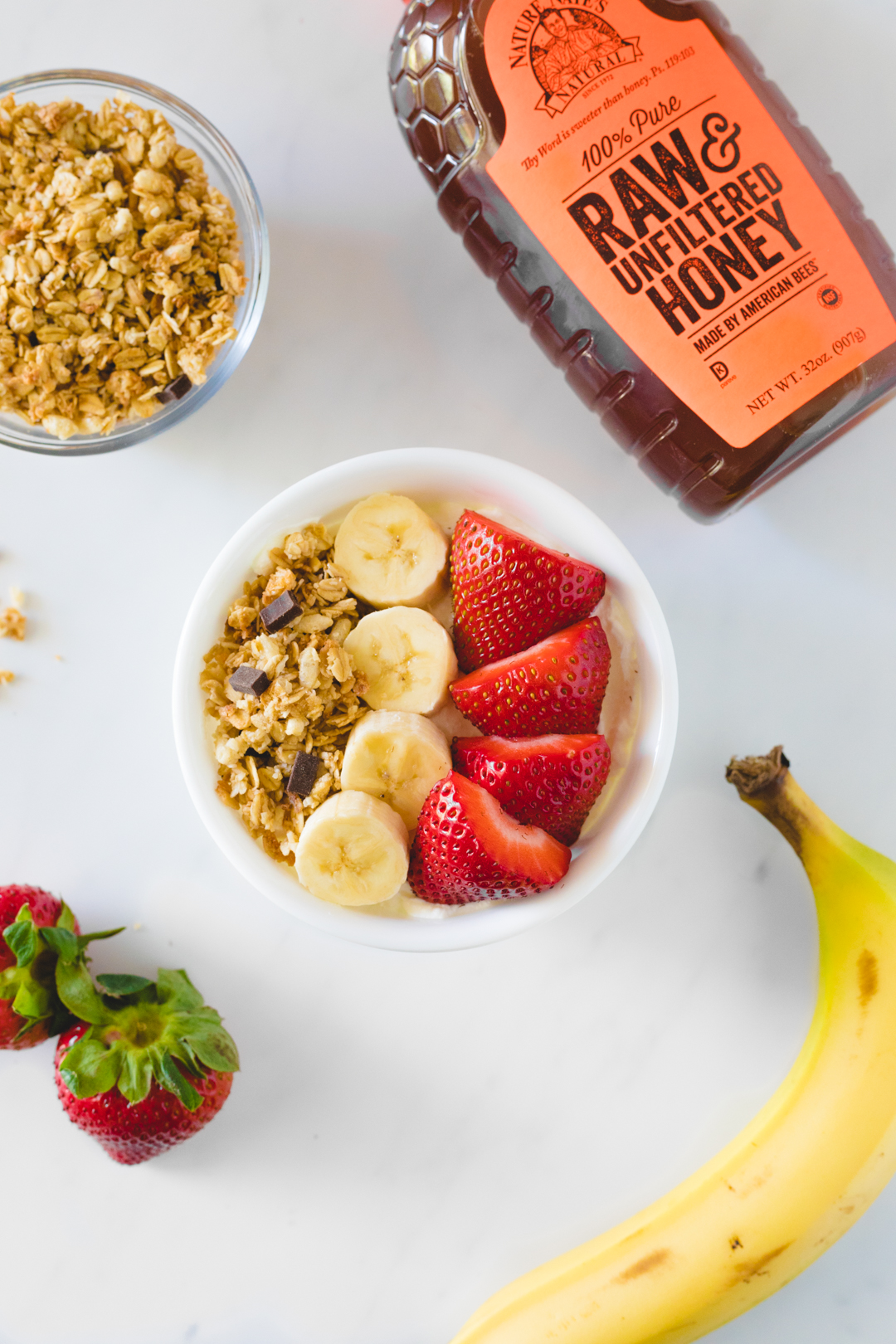 For this simple but satisfying bowl, you just need a cup of plain Greek yogurt, a couple of large sliced strawberries, half of a sliced banana, half of cup of your favorite granola and of course... honey to bring all the flavors together perfectly. For this yummy idea, I used dark chocolate and coconut flavored granola for an added pop.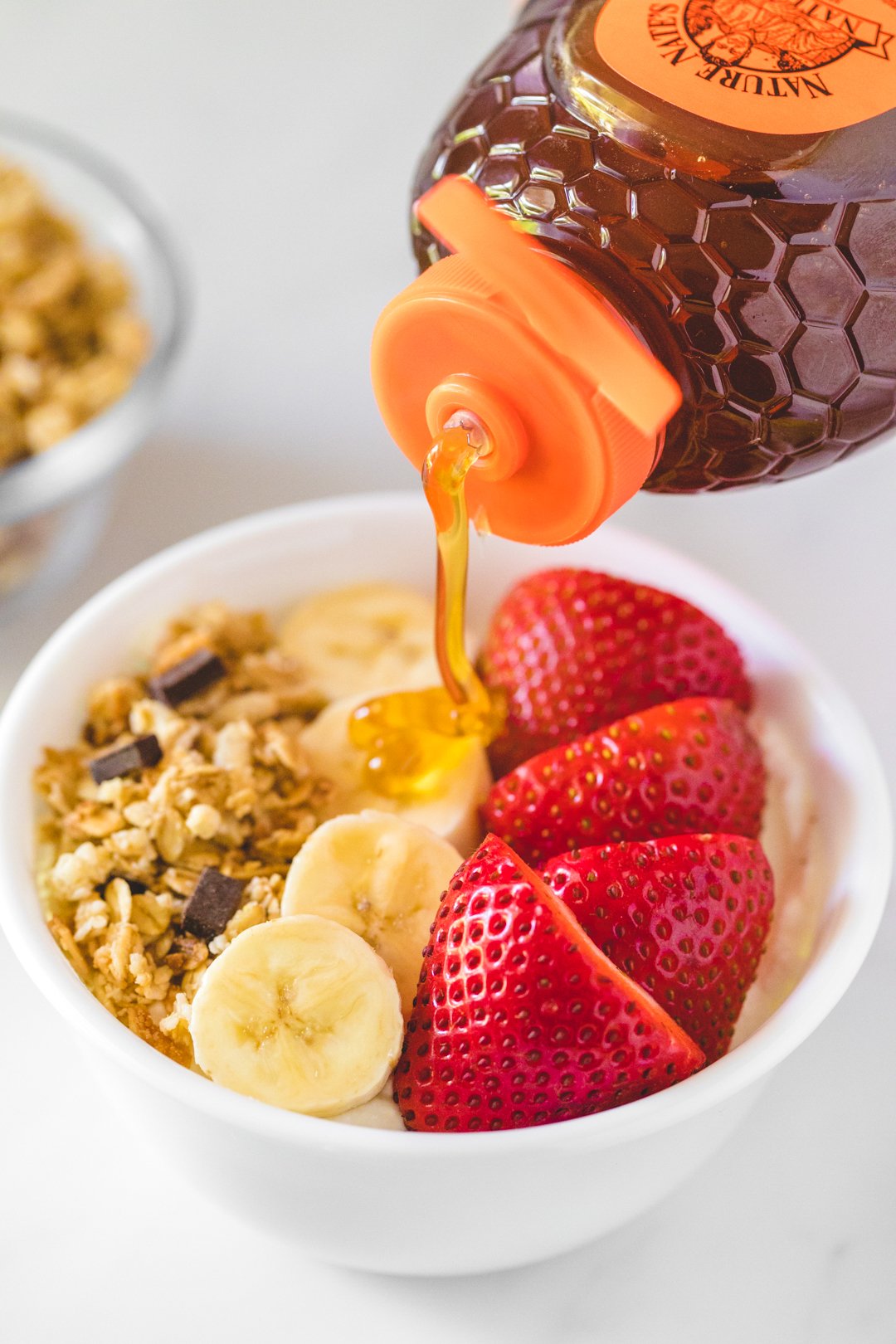 In a small bowl, start by spreading your yogurt evenly and then top with the sliced strawberries, bananas and granola. Make it extra pretty if you want, or just toss it all on top. Then, drizzle your Nature Nate's honey over the entire bowl. Just one bite and I was totally hooked! I think you'll totally agree. I can't wait to experiment with even more ingredient varieties to see what pops. I'm thinking perfectly ripened cantaloupe or honeydew melon is next on my radar.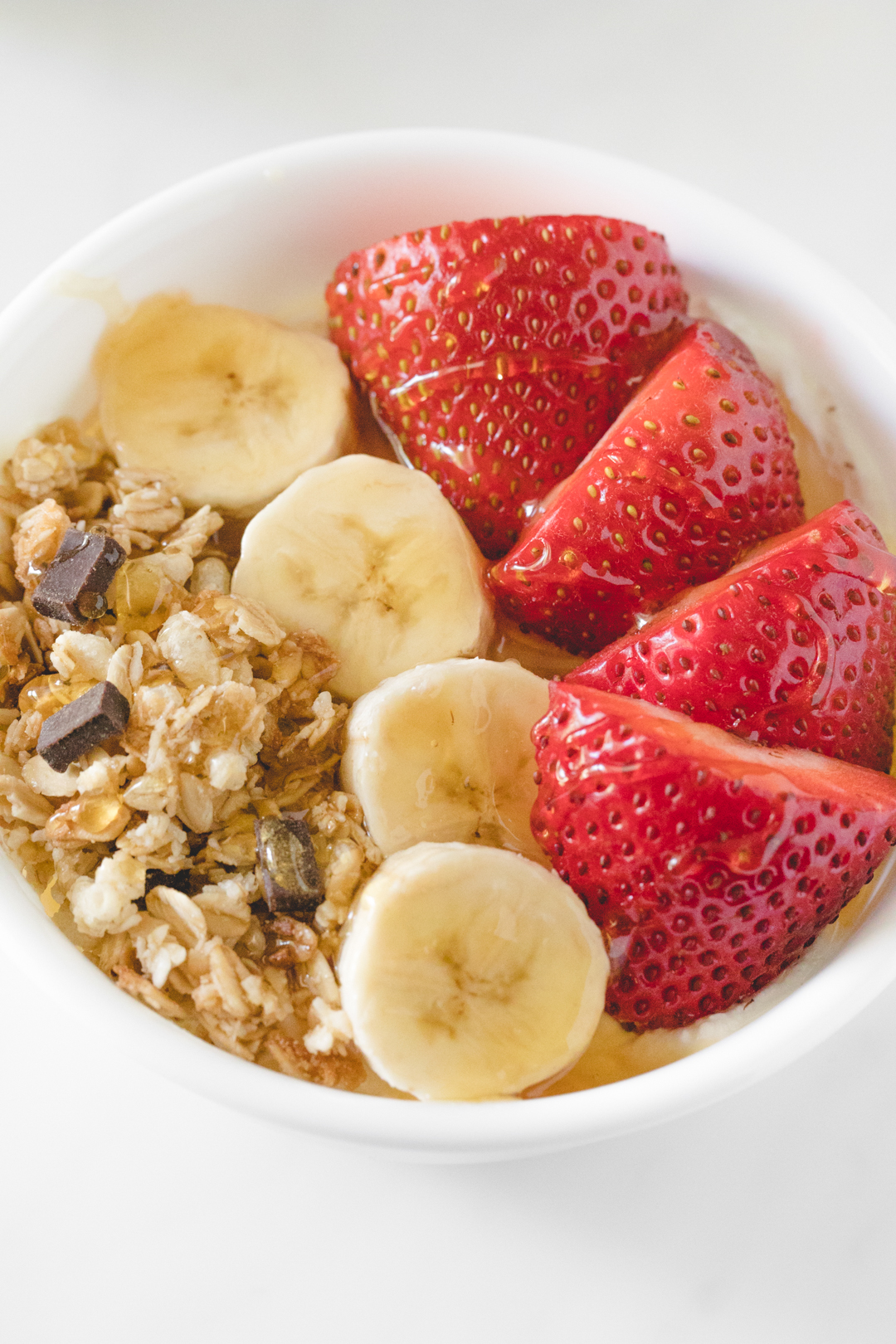 These yummy power bowls are a great way to start the day and also make for a tasty snack to help power through the day. If you're like me and strapped for time, you'll love the convenience of Nature Nate's honey, too!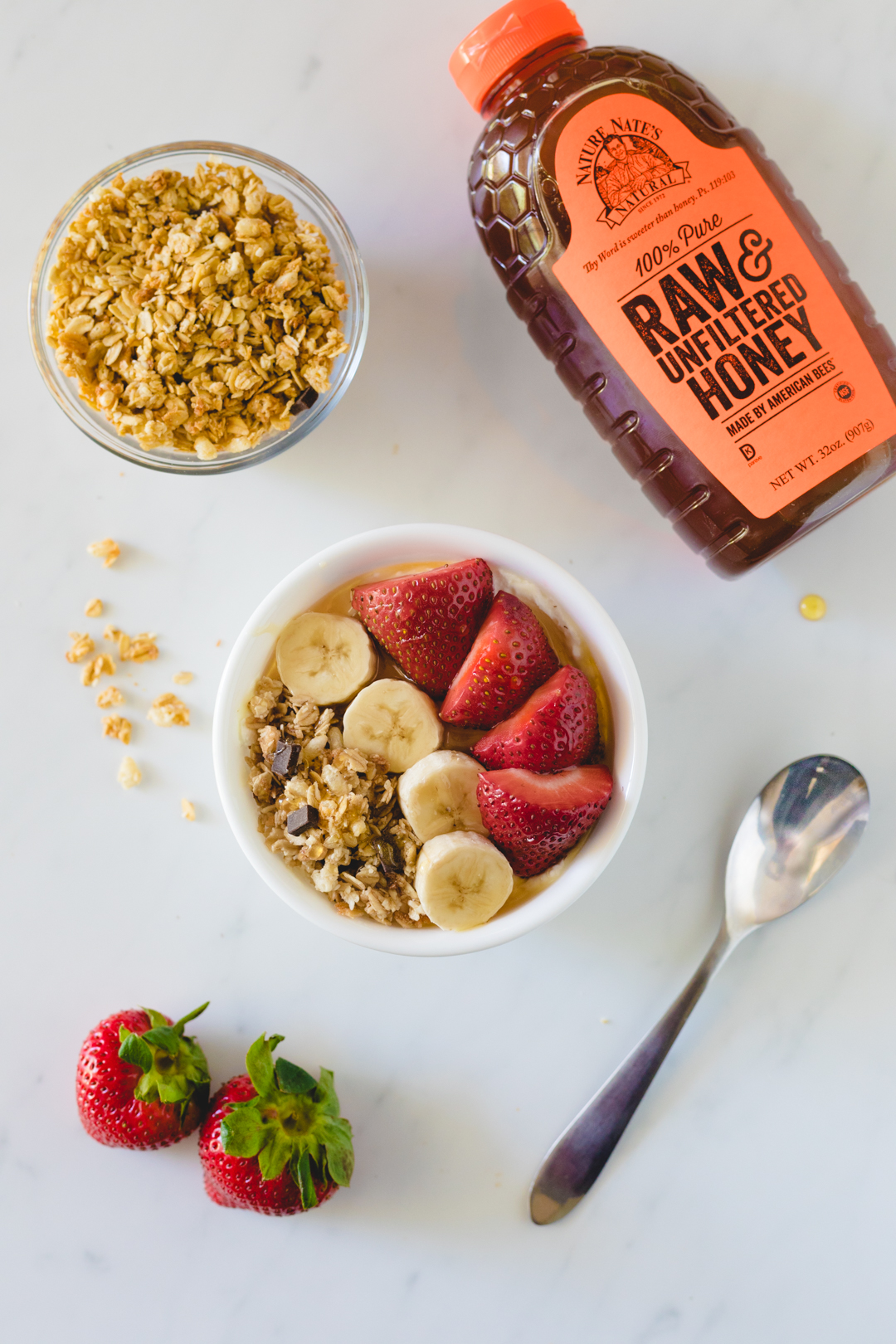 Click here to find Nature Nate's at a grocery store near you to elevate your breakfast.
I can't wait to experiment with even more scrumptious ways to incorporate honey into my day. Do you have any go-to recipes using honey?