I've been feeling extra quirky lately.  Sharing Pineapple Nail Polish has been on my mind for a few weeks now. Remember the Carrot Nail Polish gift idea that I shared a few weeks ago?  I think I'm officially done crafting with carrots now that the Easter Bunny will finally be visiting.  Anyway, while I was making them, I thought they might even look more than pineapples. It was kind of a no-brainer. Picked up some yellow nail polish and the rest was a breeze.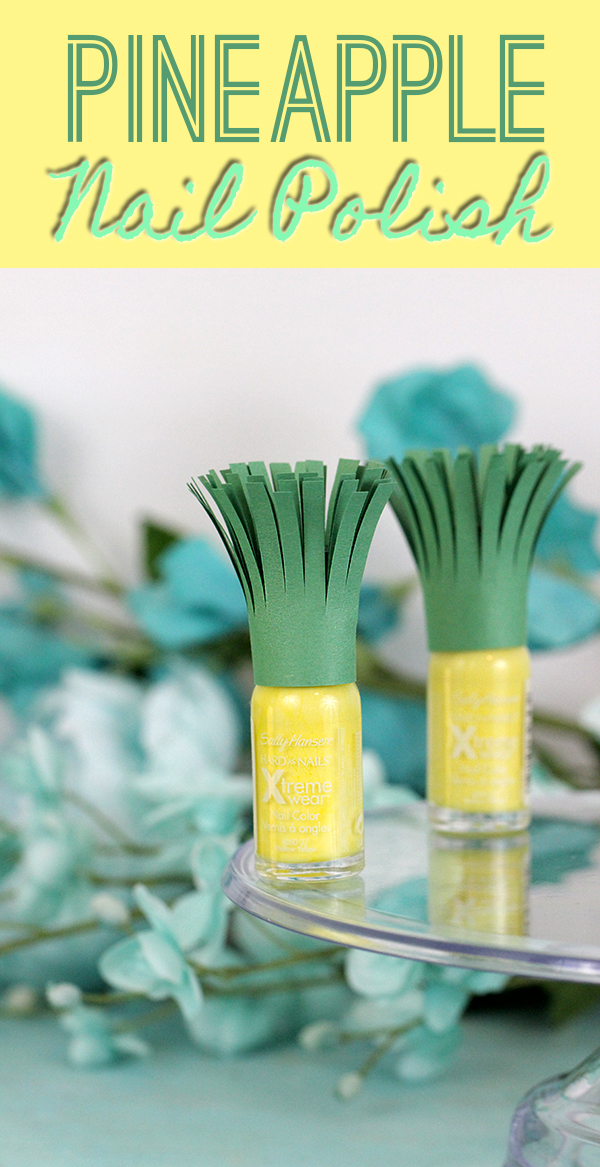 All you'll need is some yellow tinted nail polish and green construction paper. Oh and a bit of tape or glue.
I made these the exact same way as the Carrot Nail Polish. Just like this: I cut a standard sized piece of green construction paper into four even strips the long way.  I wrapped it around the top of the nail polish bottle two times around and trimmed off the excess paper.  Lastly, I wrapped the paper around again and taped it so it fit snugly around the top but no too tight.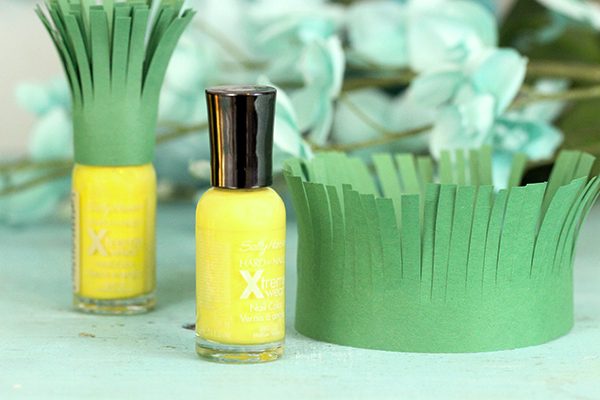 That's it! Silly easy and silly fun.  I think this shade of yellow will be perfect for the warmer months.  Want to know this particular shade of polish? I used Sally Hanson "Hard As Nails" Xtreme Wear in "Mellow Yellow" for this. There were plenty of yellow shades to choose from, you'll have no problem finding your favorite!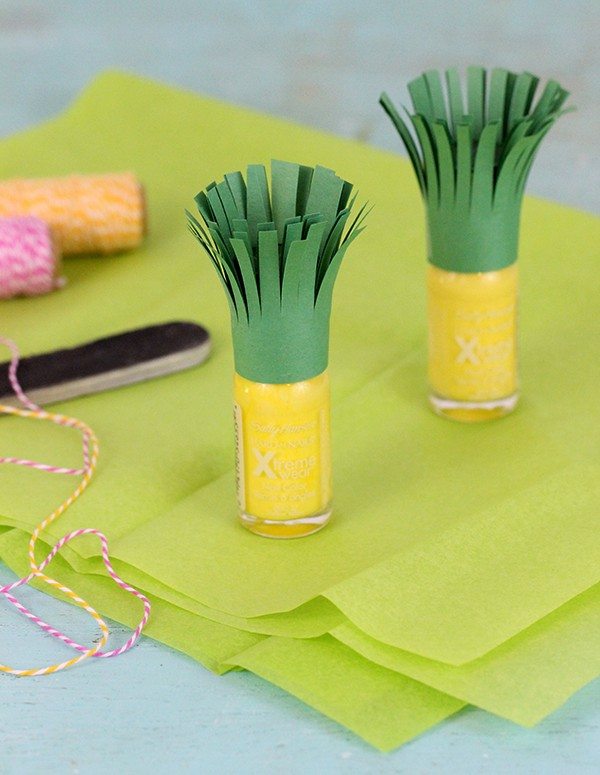 I've actually been craving pineapple lately. Smoothie anyone? I need to make that happen!