Feeling hungry? How about some egg breakfast ideas to make your mornings brighter? Omelettes have always been my personal favorite, but I love trying new ideas. One of the things that I love best about making creative egg breakfast recipes is that they're so easy to add veggies too. Since that's no easy task, it makes egg dishes a win for me. Hope that you find some new and fresh ideas with today's scrumptious new breakfast recipes. Enjoy!
Tasty Must-Try Egg Breakfast Ideas
1. Tomato & Chives Breakfast Pitas – this is one of my recent favorites. It's fresh and fast to make but it also easy to customize with your own ingredients. Add your own favorite veggies and herbs to keep this new every time.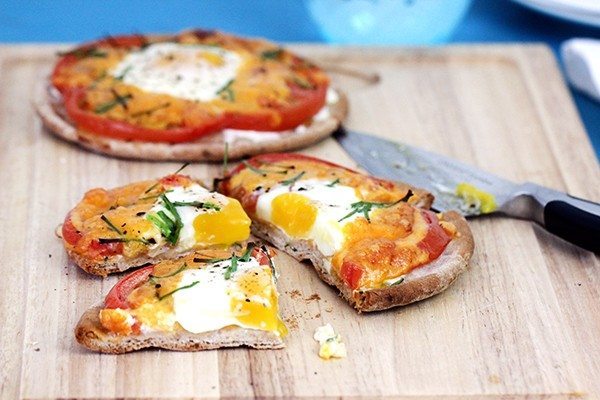 2. Broccoli Omelet. These healthy bites are more than meets the eye. Make sure to see the hidden ingredient that takes these over the top.
3. Cheesy Bacon Chives Omelet Cups – I love using my muffin tins to make all sorts of things. While I do indeed love muffins, your tin can also transform many other meals in a flash.
4. Weight Watchers Single Serve Breakfast Pizza – for a quick and easy bite of something tasty upon waking, this is a simple recipe to make your busy mornings brighter.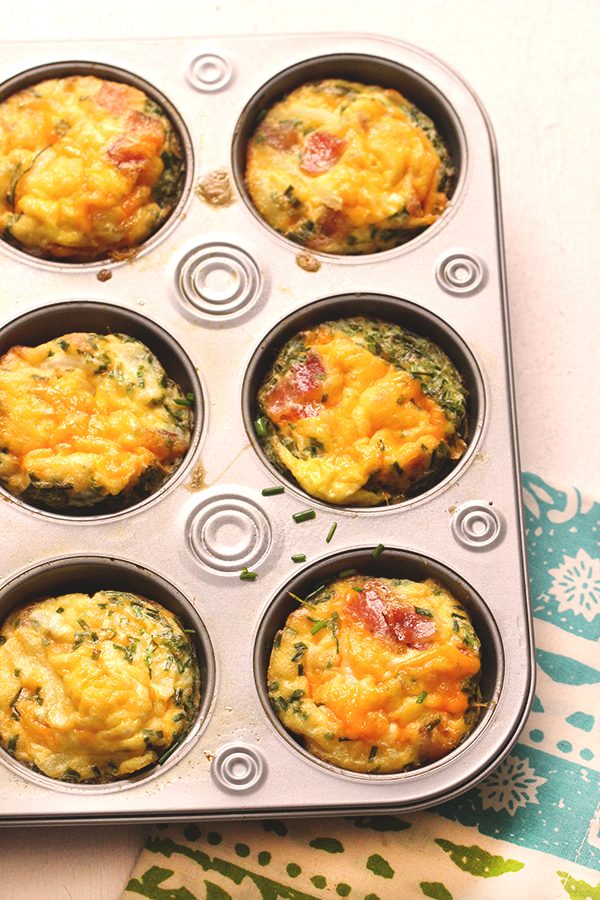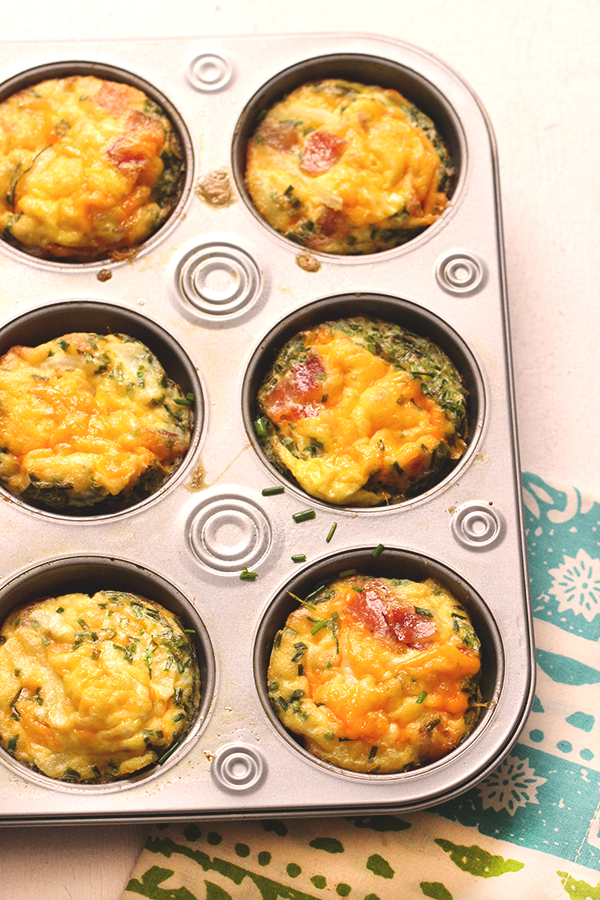 5. Bobbi's Egg and Green Chile Breakfast Casserole by Kalyn's Kitchen. When I first spotted this recipe, I may have started drooling instantly. I love a a little kick with breakfast.
6. Baked Eggs in Creamed Spinach by PBS.org. The moment that I set eyes on this, I knew it was a must try. This is what I call taking breakfast to the next level.
7. Breakfast Bacon & Egg Casserole – This one is posted on the Smithfield product site. You have to just look at this, it's begging to be tried. I love how they have the bacon strips baked in right on top. Ooh la la.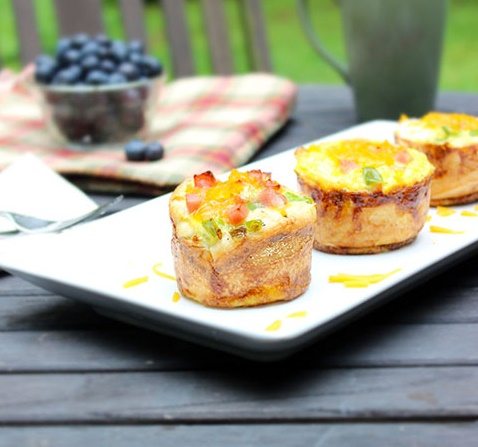 8. Western Omelet Cups – These have been a big favorite of mine. Who doesn't love the combo of ingredients in a good western omelette? Baking them in English muffin cups adds a bit of fun to it.
9. Slow Cooker Spicy Egg & Cheese Casserole – Want to really kick it up a notch? This casserole is so easy to make in your slow cooker and a great way to spice up your day. Make it as spicy as you can handle.
10. Eggs Benedict by Two Peas & Their Pod. This recipe reminds me of when my mom used to make this as a special breakfast treat. If you've never tried it before, it's definitely something to add to your breakfast tasting bucket list.
What are your favorite ways to enjoy eggs for breakfast?