When school is back in session, it can be a little challenging to get dinner on the table in a timely fashion over here. But, it's the time of the year that this is the most important thing to do in a day. It's the time we all catch up and spend some quality time together. If things go well, hopefully we'll be smiling and laughing our evening away together. With this easy and delicious 30 Minute Oven Baked Chicken Parmesan recipe, dinner is guaranteed to be more "saucesome"! I think you'll agree! This post was sponsored, and I was compensated to write it. Regardless, what I have written is my own opinion and experience, and I hope you find it of use.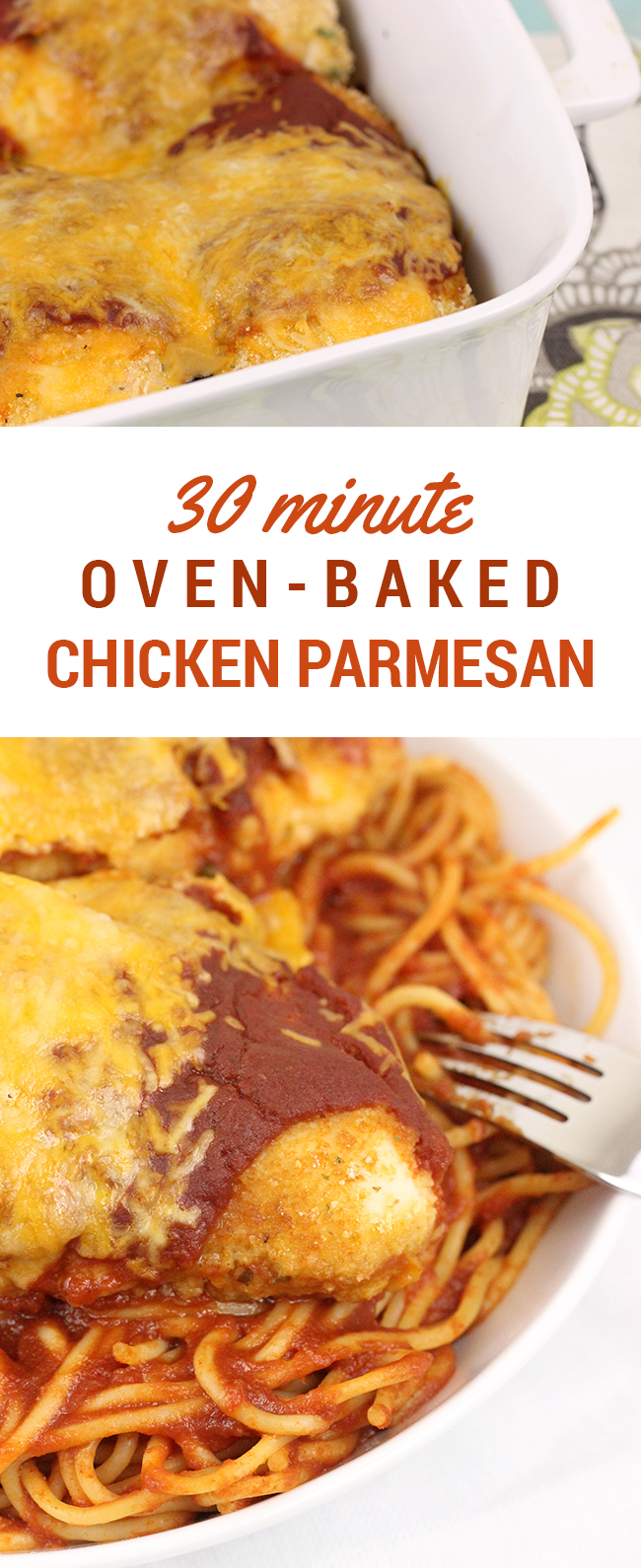 One of my son's very favorite meals happens to be Chicken Parmesan, it's what he's ordered for YEARS each time we dine out. Despite this little fact, I've rarely attempted to make it at home. I thought it would be much more complicated to make something so delicious, but oh-boy was I wrong. Plus, I love the convenience of having sauce on hand. Ragú® is made with real, wholesome, simple ingredients like tomatoes, real Romano cheese and extra virgin olive oil. You just can't go wrong keeping it on hand.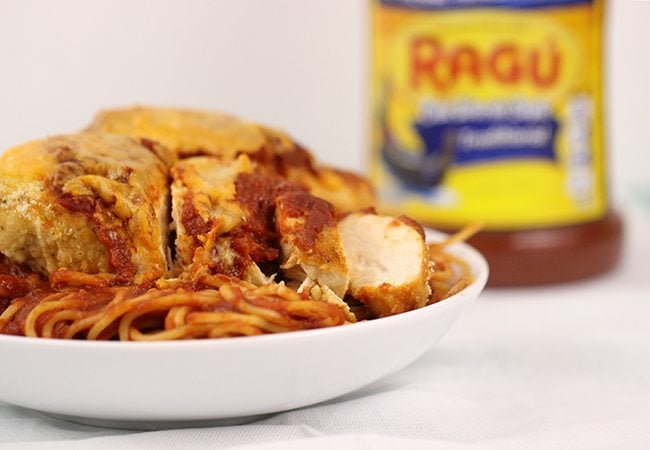 This quick fix recipe, compliments of Ragú® and Dollar General, couldn't be much easier. This season, you'll find a wealth of EASY meal recipes and resources worth bookmarking. In addition to this recipe, you'll also find yummy options like these:
Weeknight Skillet Lasagna
Ragu Sloppy Joes
Creamy Mac & Cheese Alfredo
The only difficult part is deciding which one to try next! Okay, who am I fooling. I NEED that Creamy Mac & Cheese Alfredo. As the ultimate shortcut, it calls for Ragú® Classic Alfredo Sauce. Yes, please!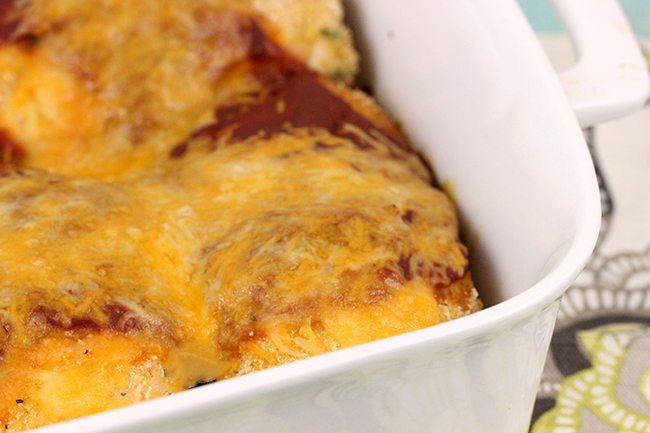 This recipe that we tried bakes up in just one dish and very few steps & is easy on the wallet. Which is totally necessary with all of the other back to school purchases happening. Can you taste it now? Cheesy, saucy, chicken on top of a bowl of scrumptious spaghetti?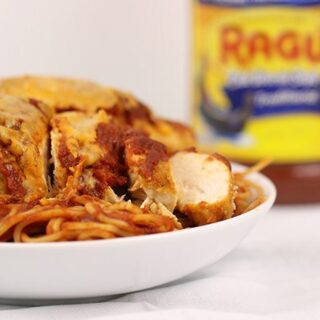 30 Minute Oven Baked Chicken Parmesan
Ingredients
¾ cup plain dry breadcrumbs
½ tsp. Italian Seasoning
¼ tsp. Garlic Powder
6 boneless, skinless chicken breast halves (about 2 lbs.)
1 Egg, beaten
1 (1 lb. 8 oz.) jar Ragú® Traditional Sauce
1 cup Shredded Part-Skim Mozzarella Cheese (I used what I had on hand)
Instructions
Preheat oven to 400°F. Combine breadcrumbs, Italian seasoning and garlic powder in shallow dish. Dip chicken in egg, then crumb mixture; turn to coat. Arrange chicken in 13" x 9" baking dish. Bake 20 minutes.
Pour sauce over chicken; top with cheese. Bake an additional 10 minutes or until chicken is thoroughly cooked.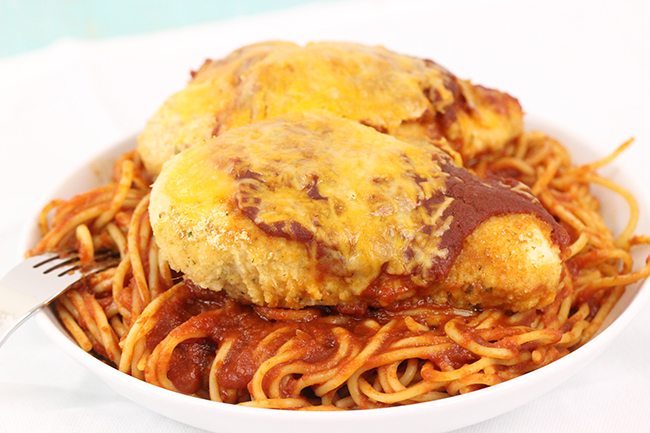 How do you make meal time more saucesome?