Cute and colorful mini cupcake decorating kits filled with fun sprinkles and frosting. Awesome DIY kits that make perfect birthday gifts. Add a balloon and gift tag to make it extra special.
Want to surprise someone on their birthday or make an average day memorable? I totally have your back with these DIY cupcake kits made for one with everything needed to create their own special customized treat. Who wouldn't love a tasty cupcake surprise like this? This makes for the perfect edible DIY gift for kids and adults of any age. Let me show you how to make these fun mini kits. This post may contain affiliate links.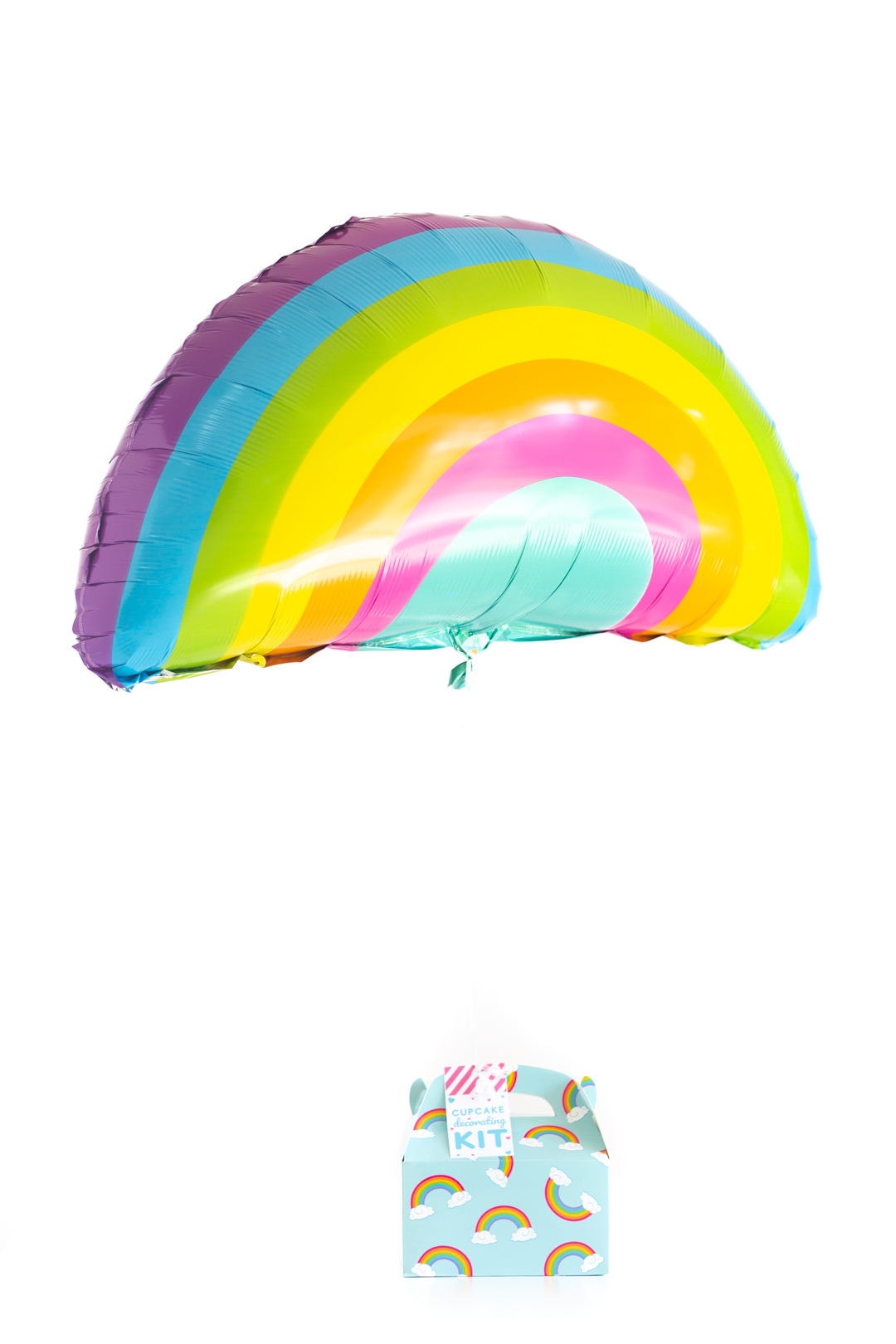 DIY CUPCAKE DECORATING KIT
These cute little gift boxes make for the perfect gift for any occasion. If you liked the mini DIY donut decorating kit that I shared a while ago, you will love this, too.
Cupcakes are such a fun treat for birthdays, so sharing a little cupcake decorating kit where someone can deck theirs out how they want adds more fun to it. You can get super creative or stay super simple and this fun idea will be a hit. Maximum fun for little effort.


I love them as a birthday idea because you can include candles and other birthday goodies and take it over the top. But, you can absolutely gift these yummy treats any time.
Lastly, keep reading for even more ways to take these fun kits to the next level. Go above and beyond with little extra effort.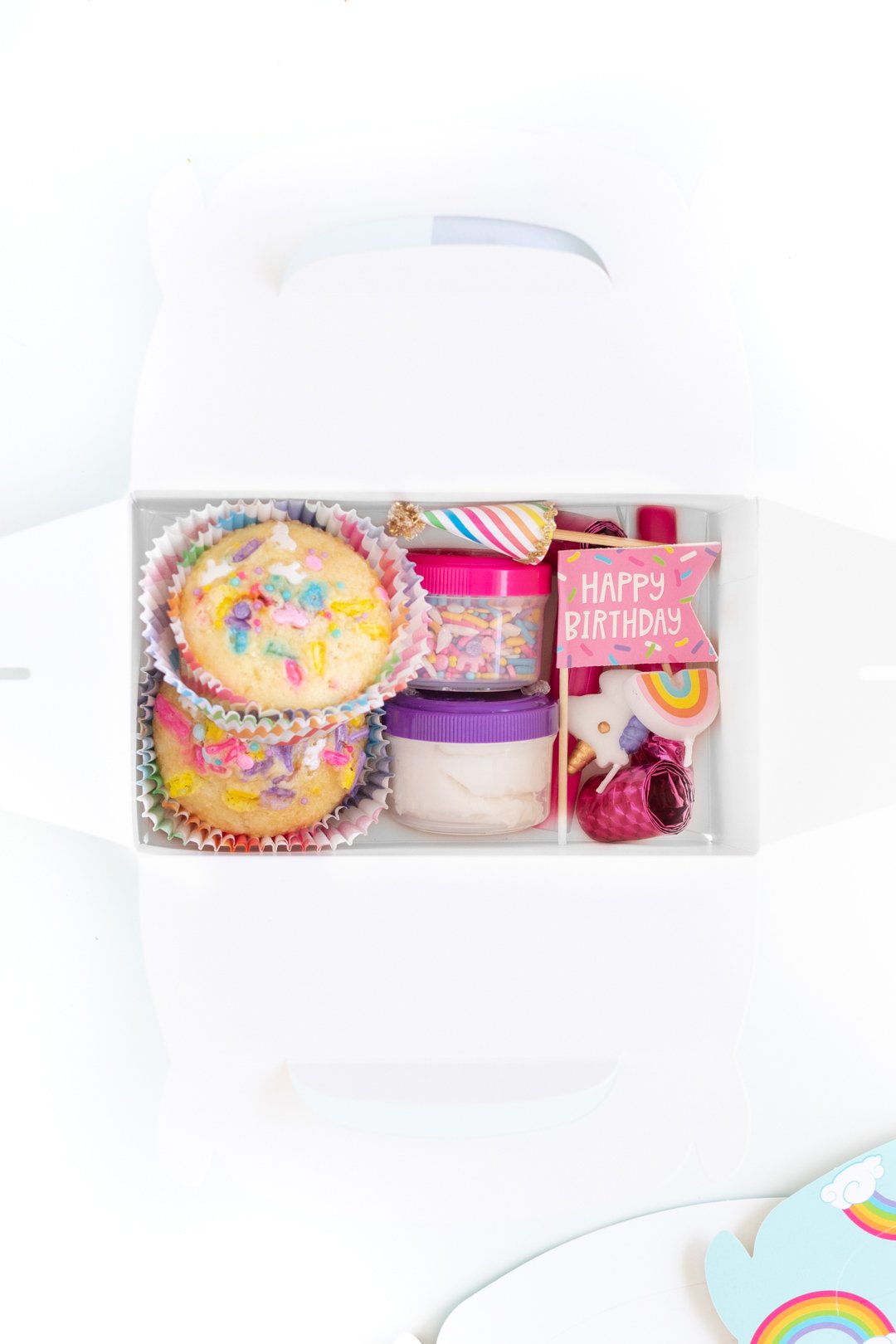 DIY CUPCAKE DECORATING SUPPLY LIST
Here is a list of everything you need to make an individual cupcake decorating kit.
The best thing is that you can totally customize them to your liking or with things you might have on hand.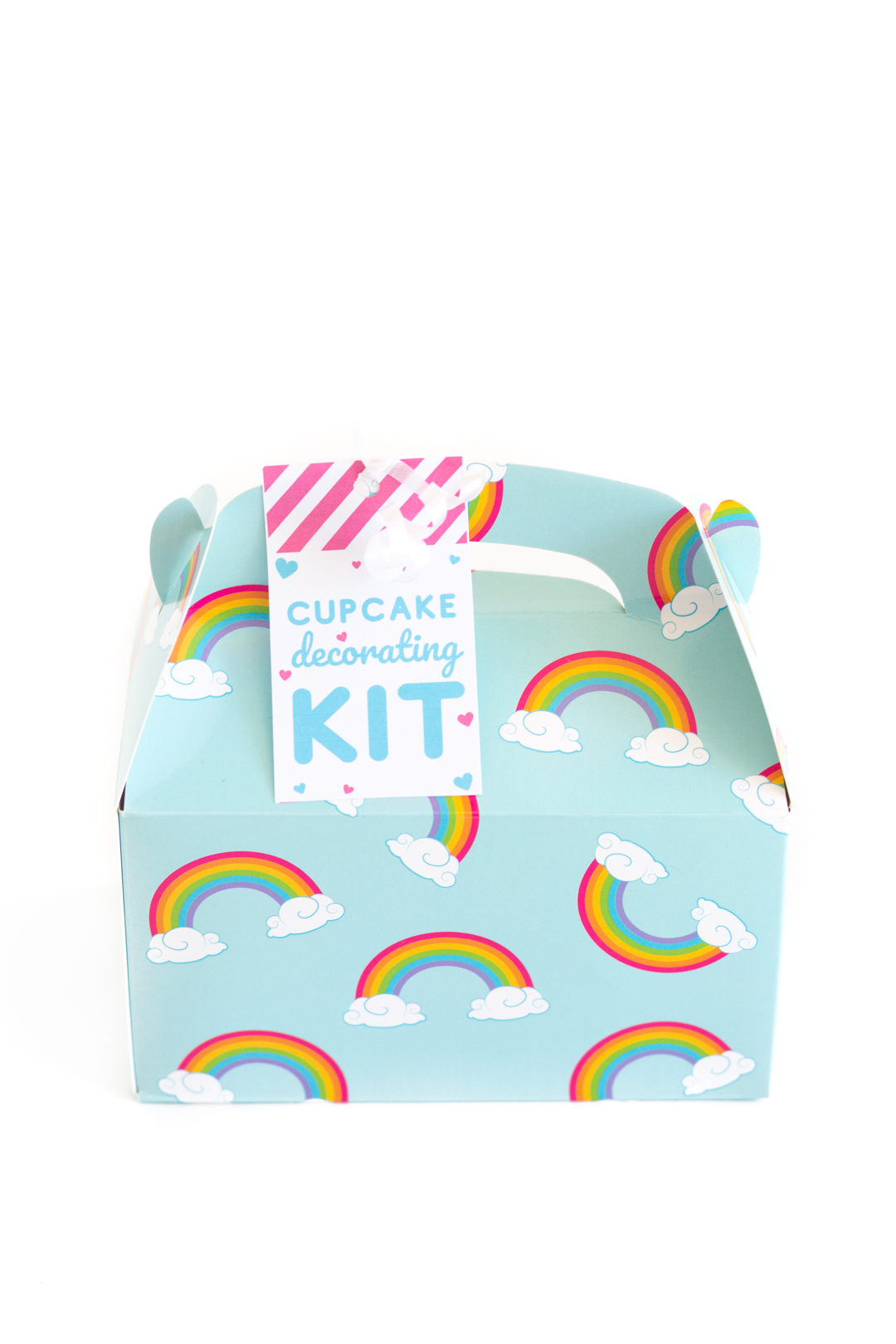 Here are the items that I specifically used to create the cupcake gifts pictured in this post.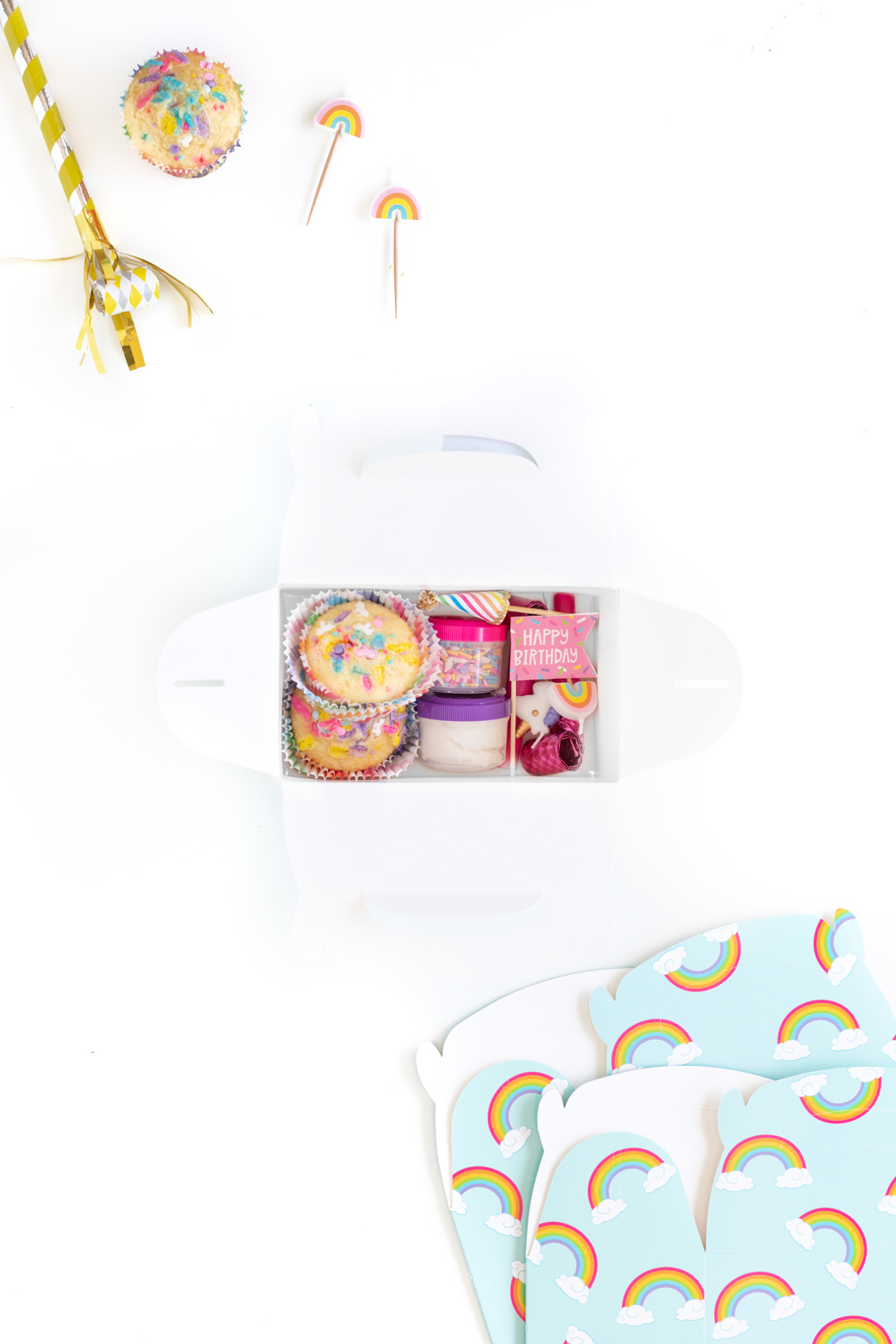 HOW TO PACKAGE DIY CUPCAKE DECORATING KIT
Finally, all you need to do is start packaging all of your goodies up in a small favor box.
If the kit won't be enjoyed immediately, it's a good idea to wrap the cupcakes in plastic wrap or a small zipper bag to prevent staleness.
Next, you can use small containers like the ones listed above to hold the sprinkles and frostings.
The rest of the items can be place to fill the rest of the box next.
For a final touch, you can add tissue paper, gift filler or tissue confetti to make this gift complete.
DESSERT DECORATING PARTY IDEAS
Dessert Decorating Party Ideas
Fun dessert decorating ideas for any party or celebration. Each person gets to decorate their own treats with this fun idea.
Fun DIY cookie decorating kit filled with candies, sprinkles and frostings for any party table.
Fun cupcake decorating idea for any party or celebration. Everyone can decorate their own cupcake with candles, sprinkles and icings.
Individual donut decorating kits that say "you've been sprinkled".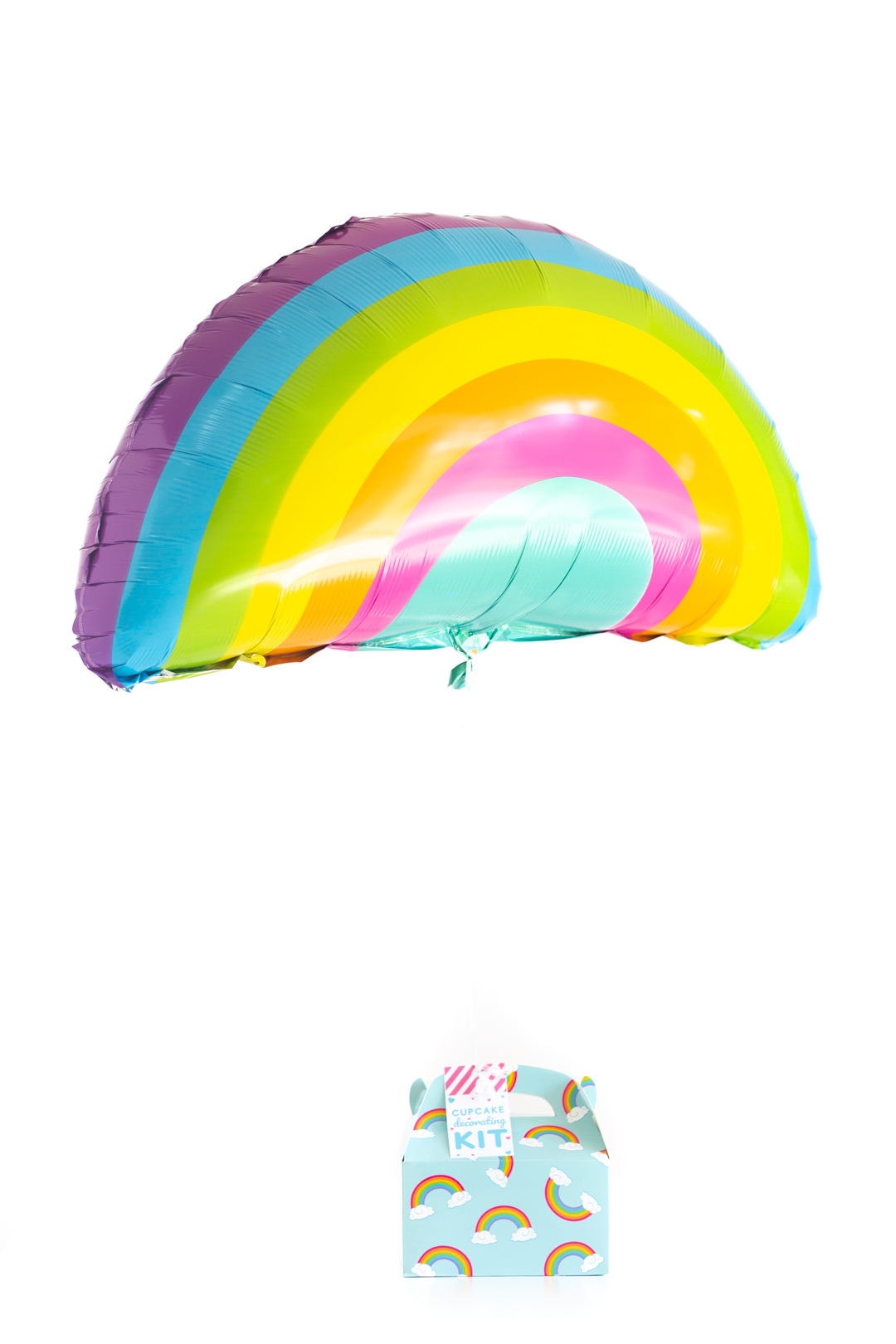 DIY CUPCAKE DECORATING KIT GIFT TAG
For a fun final touch, here are some cute cupcake decorating kit gift tags that you can download and print.
Download Cupcake Decorating Kit Gift Tag - (pdf) 9 per page
In conclusion, I hope that you have everything you need to make the best cupcake kits to surprise everyone you know.
Who will you gift these to?