This post brought to you by Duck Brand. All opinions are 100% mine.
If I didn't already have an ongoing obsession with Duck Tape®, they gave me even more reasons to be addicted to their colorful sticky goodness. Glitter. Yes, they now have glitter tape! This is a serious cause for celebration! Another fun addition is the their new Ducklings Mini Rolls. These are the cutest little rolls, see these little cuties for yourselves: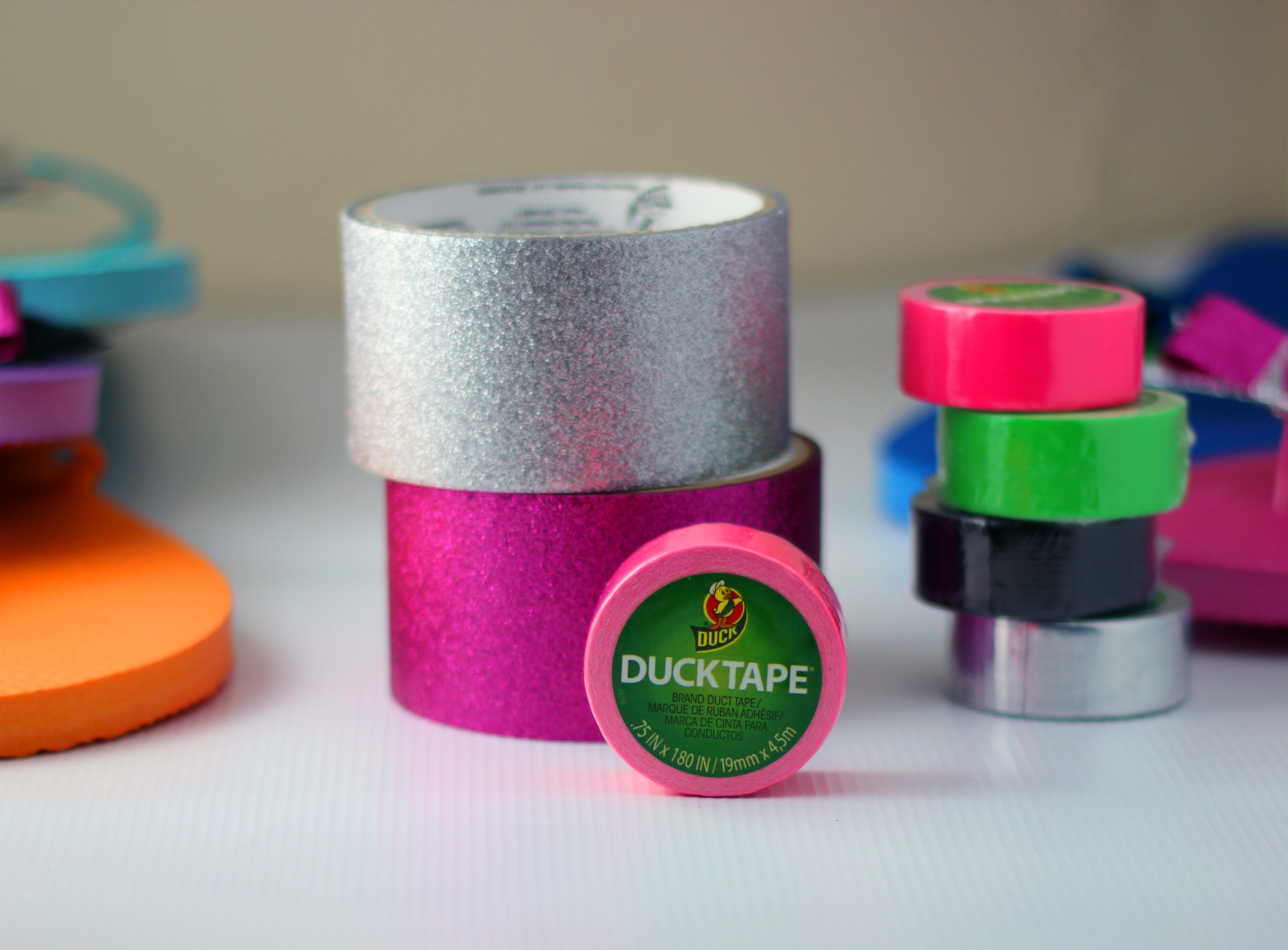 Between the glitter Duck Tape® and Ducklings, I decided to deck out some flip flops. I am a big flip flop person and simply can't have enough. I found some flip flops for only a $1, adding my own DIY Duck Tape® decor to them is such an inexpensive way to create something unique and flashy at the same time. The possibilities for creating are endless! This simple bow that made is just so easy too!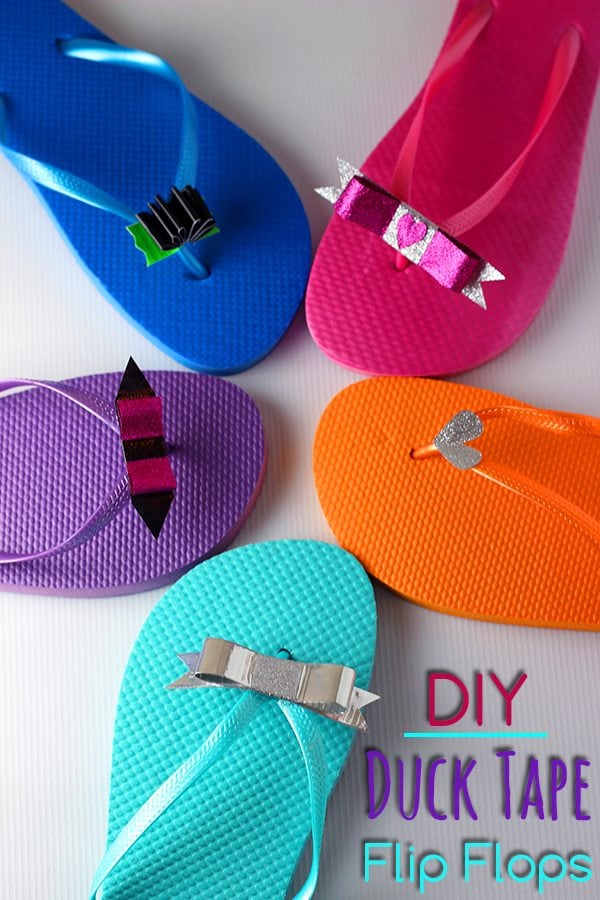 To adhere your own creations to your flip flops, I recommend using a glue gun if you have one. It's a great way to quickly get your cute Duck Tape® designs to stay put. It dries so fast too! I really love all of the color options that they have to offer, there is a little something for everyone.
One of the fun things that I did was to create a heart with the tape. If you are using the regular sized tape, you can fold it in half length wise and basically adhere it to itself. This gives you a non-sticky surface to cut. I folded a piece in four and cut a half heart out of the connected side. For a simple look, you can simple glue a heart onto your flip flops or for a more advanced look use them on top of your bows with contrasting colors.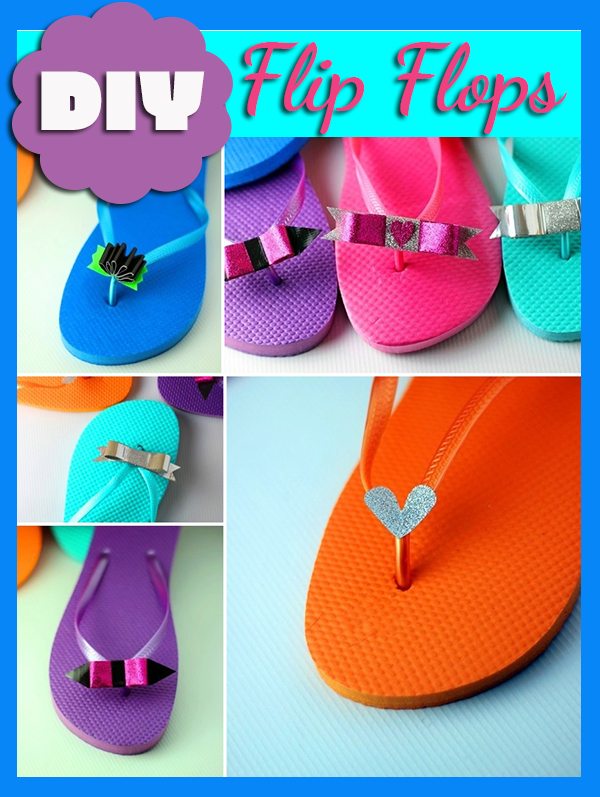 To make a simple blow using Duck Tape®, you'll need three separate pieces of it. If you are using the smaller Ducklings Tape, use the method that I described above for the heart. Simply fold your desired piece over itself to adhere it to itself. If you are using the larger tapes, do the same thing and trim the entire piece down to your desired width. You'll need a piece for the base of the bow, the looped part of the bow and a small strip to secure it and add that final touch. This was my favorite bow combination along with the heart that I glued on the very top. Isn't it cute?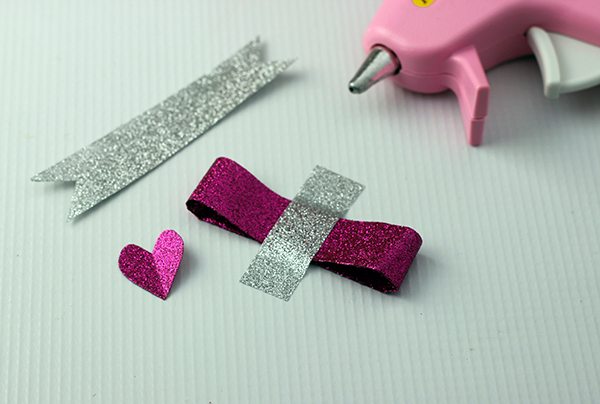 As the last touch, you can cut a flag shape or inverted flag shape into the base. Switch it up for different looks! To make the bow that is shown on the bright blue flip flop, I took a long piece of the Ducklings Tape and folded even pieces of it and then used my glue gun to adhere the bottom together. Once it was dry, I glued it to a small piece that I used as the base. It's not even funny how easy these all were to put together. Hope you get to create some of your own unique designs too!
Want some? You can find Duck Tape here! Plus, stay in the loop by following on social media. Find Duck Tape® on Pinterest, on Facebook and of course on Twitter!
Have you ever used Duck Tape? What did you create?