May is such a wonderful month, it's filled with beautiful spring weather, special brunches and best of all the celebration of Mother's Day. I have to admit, breakfast is my favorite meal of the day. I could eat it for any meal.
On Mother's Day, I like to make things a little extra special though. That's why I wanted to share these delicious and simple brunch recipes that you can make in a muffin tin.
From eggs and bacon in french toast cups to fresh fruit in a cup, there is something to tickle your taste buds. One of my favorites is these adorable miniature baked eggs, make sure to check those out!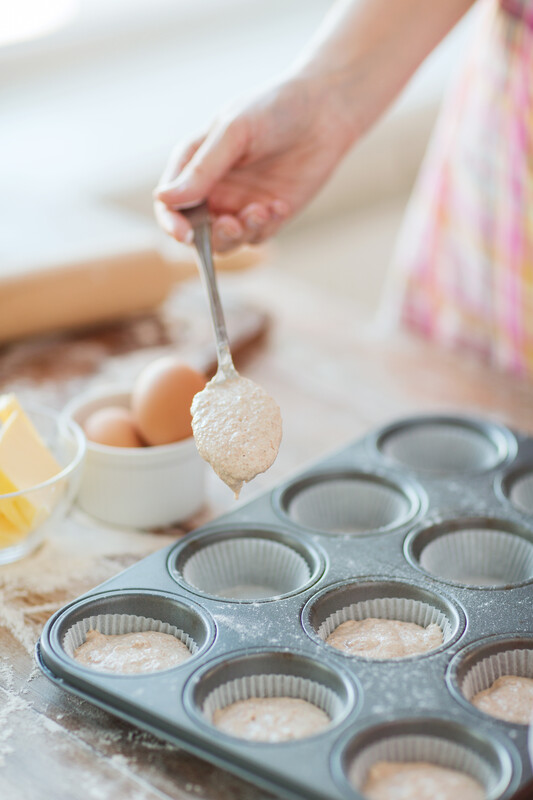 If you know me well, you must know how much I love pretty much anything made in a muffin tin. There are so many fun and creative ways to make cute cuisine that is easy to eat and gorgeous to serve up. Ready for some mouth watering fun?
MUFFIN TIN BRUNCH RECIPES
1) Cheesy Bacon Chives Omelet Cups for a warm and easy brunch option.
2) Western Omelet Cups are made in a toasty English Muffin cup.
3) Bacon and Cheddar Omelet Cups – two classic ingredients make these mouth-watering.
4) Pesto Omelet Cups are a fun twist to this omelet in a cup idea.
5) Apple Pie Cups – are so easy and delish. Mom will love these bites of goodness.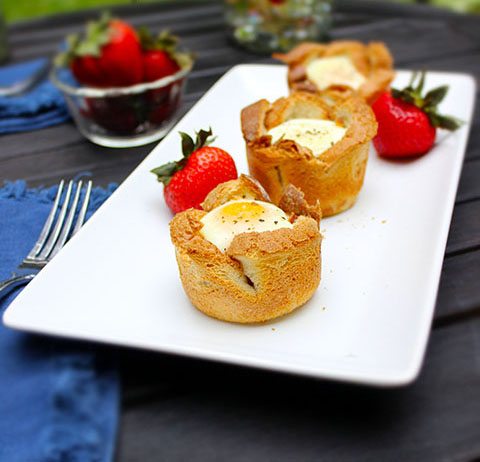 6) Veggie Omelet Muffins are not only packed with veggies, but they are also a gorgeous idea to add to your buffet.
7) Egg Muffins that pop with a bunch of spinach and some everything bagel spice.
8) Coffee Cake Muffins are a must at any tasty brunch. These will add smiles to your spread.
9) Pancake Bites are a fun twist to traditional pancakes. Don't forget the syrup.
10) Easy Yeast Rolls that you can make in a muffin tin. These will be good to serve along with almost anything.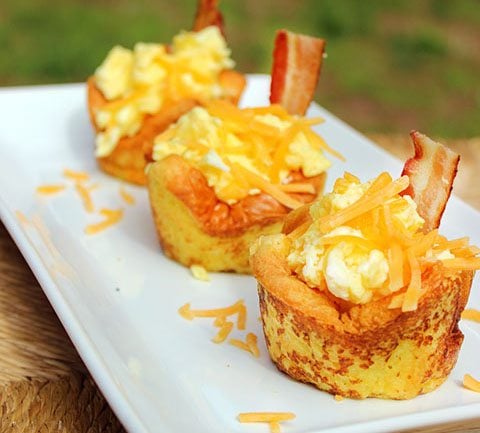 11) Caesar Salad Cups would make a unique addition to your brunch table.
12) French Toast Cups make for the perfect portal for almost any brunch food.
13) Waffle Cups are another scrumptious twist best topped with maple syrup of course.
14) Pumpkin French Toast Muffin Cups will taste great with syrup and chopped pecans.
15) White Chocolate Pecan Cupcakes – are the perfect sweet treat to add to a brunch spread.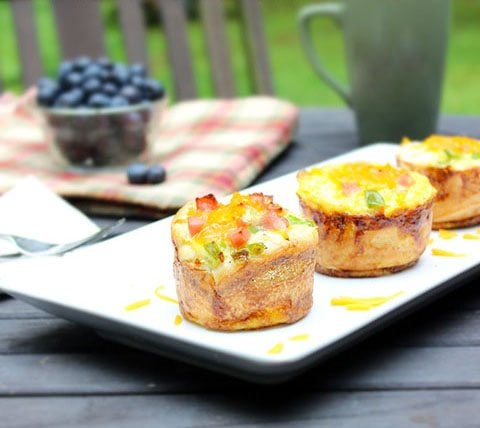 How is that for delicious and fun?
WHEN TO HOST BRUNCH?
You can totally host brunch anytime, but here are some fun occasions that you can make extra special with a tasty spread.
First Day of Spring or any Spring Occasion
Mother's Day
Easter
Christmas
May Day
Baby Showers
Bridal Showers
MORE BRUNCH IDEAS
Easy brunch ideas for Spring.
How to host a beautiful brunch with these tips.
Simple brunch hosting tips.
Do you have any Mother's Day Traditions? What are they?
Which recipe do you want to try first?