We love easy, that's for sure and we love a nice sweet treat as often as we can squeeze em in. This recipe promises to satiate your sweet tooth in a flash. Only 3 easy ingredients make up this quick Apple Pie Cup recipe.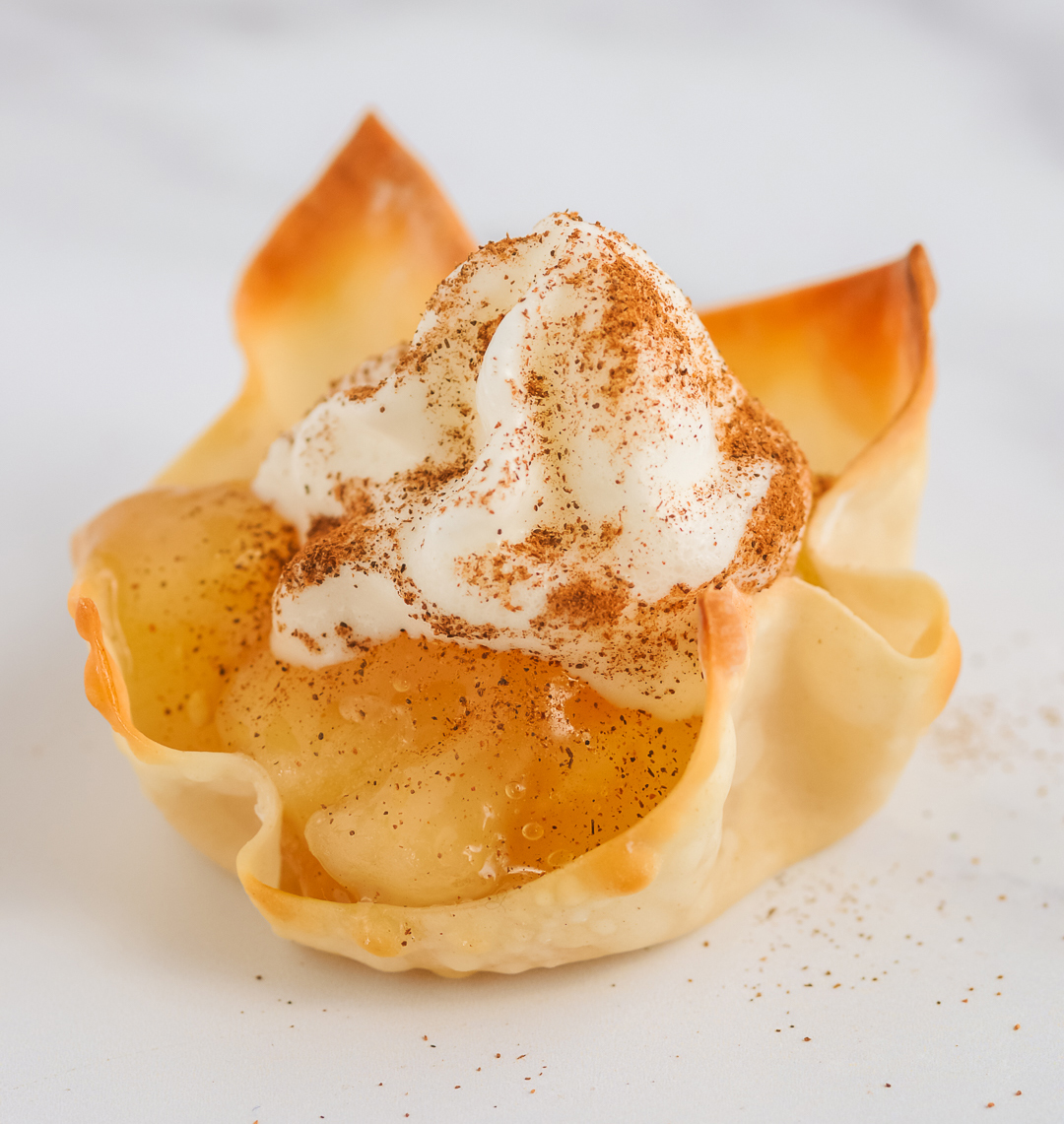 Perhaps you've seen taco cup recipes using wonton wrappers like these Black Bean and Corn Wonton Cups? If you haven't tried making these super cool cups for a meal, I highly recommend trying it.
So yummy and easy, the whole family is sure to like em. Well, after trying a few variations of them, I was set on coming up with an easy dessert that I could whip up using the shell.
Well, the answer was as easy as pie... apple pie as a matter of fact.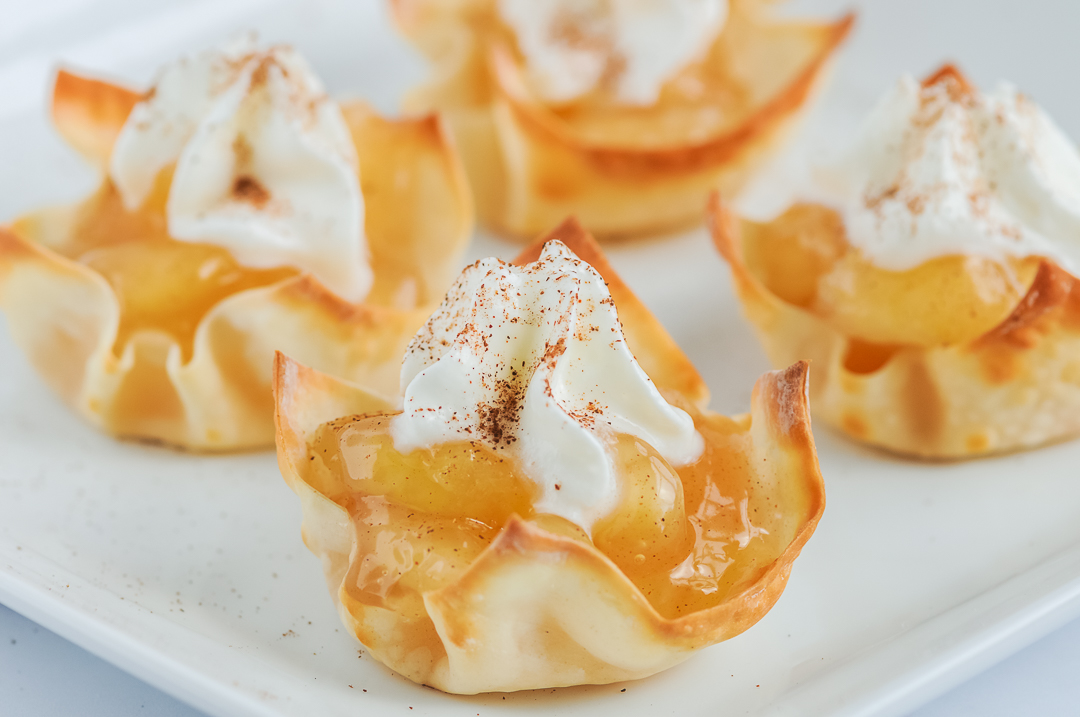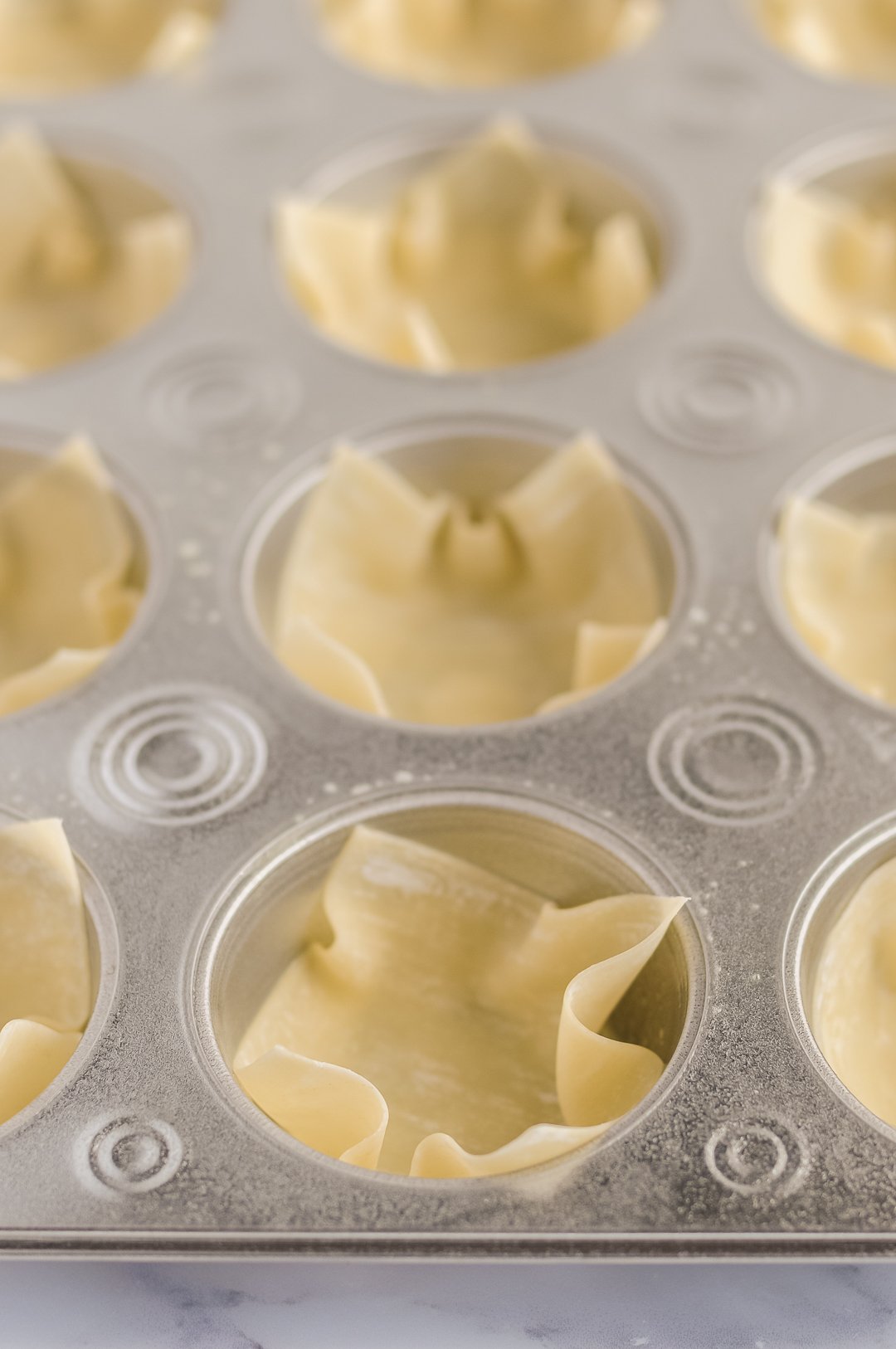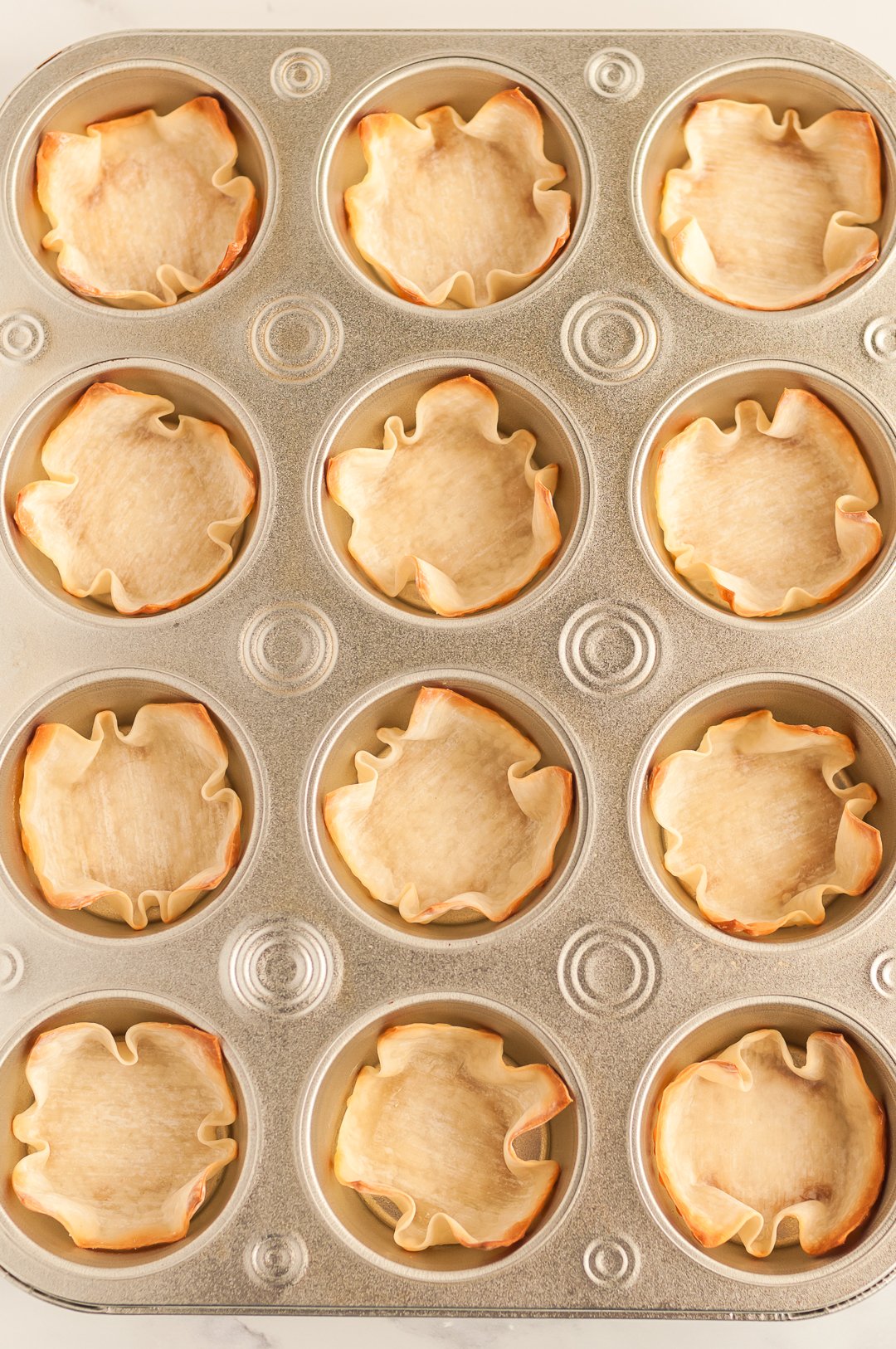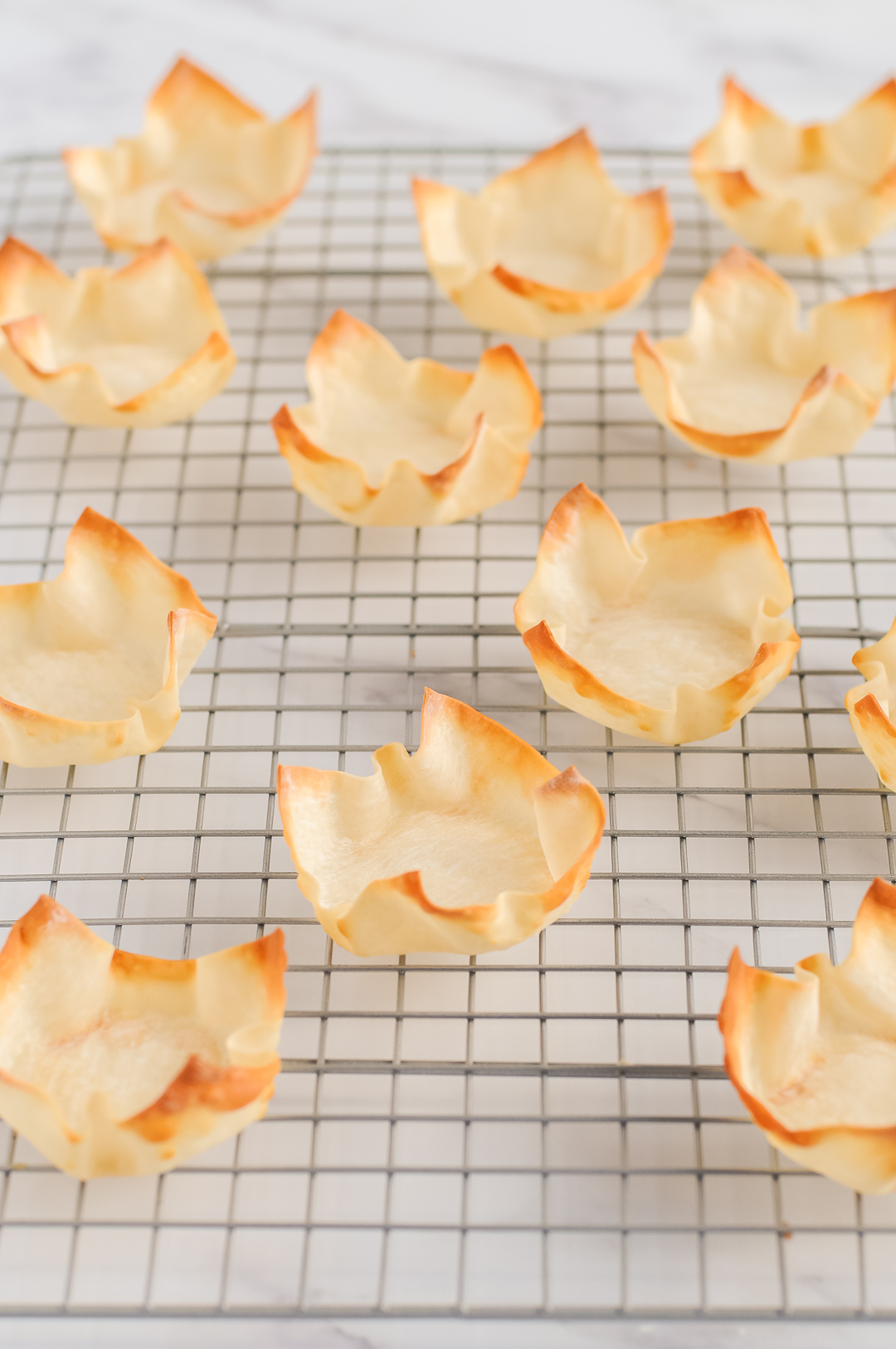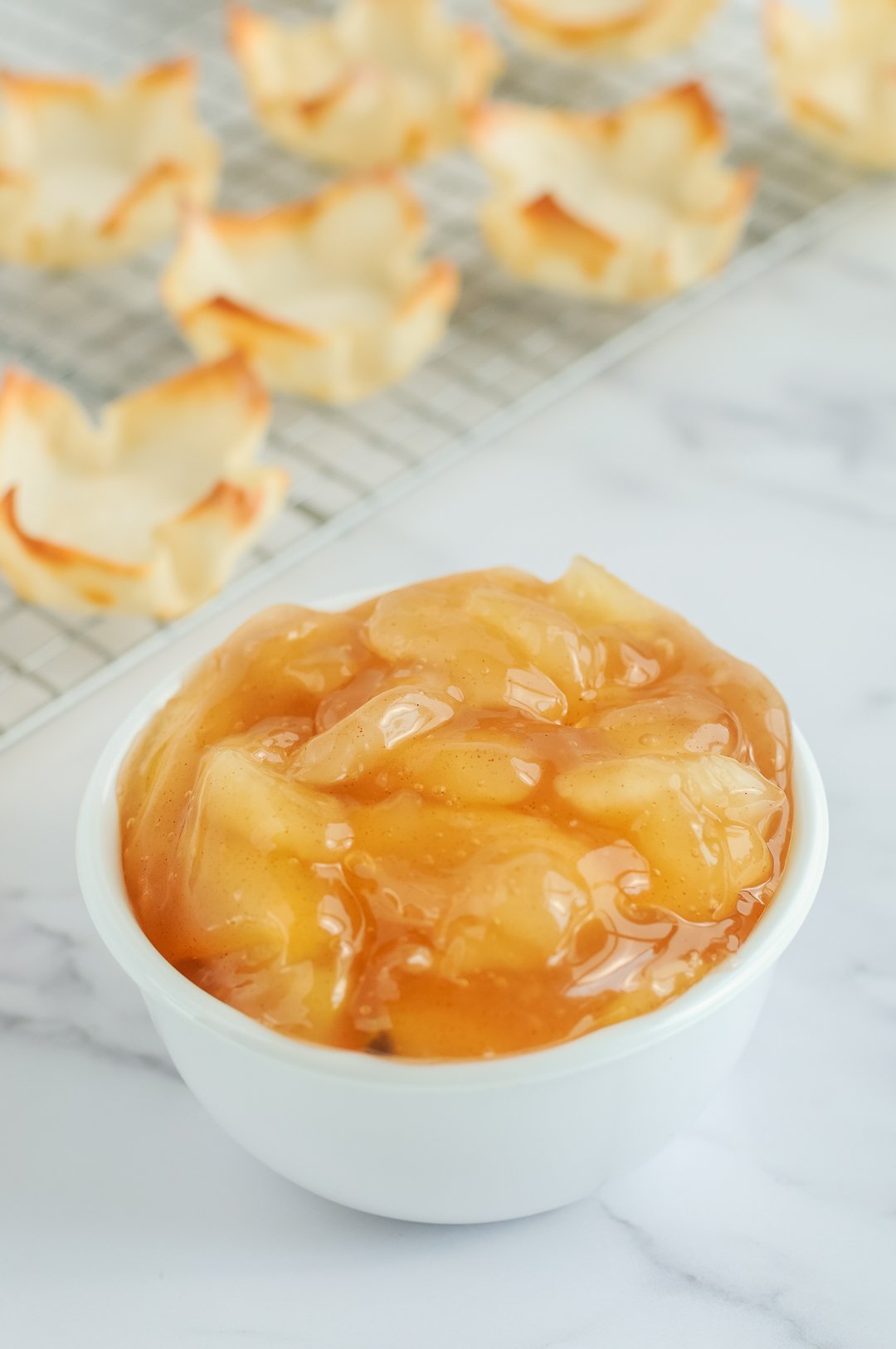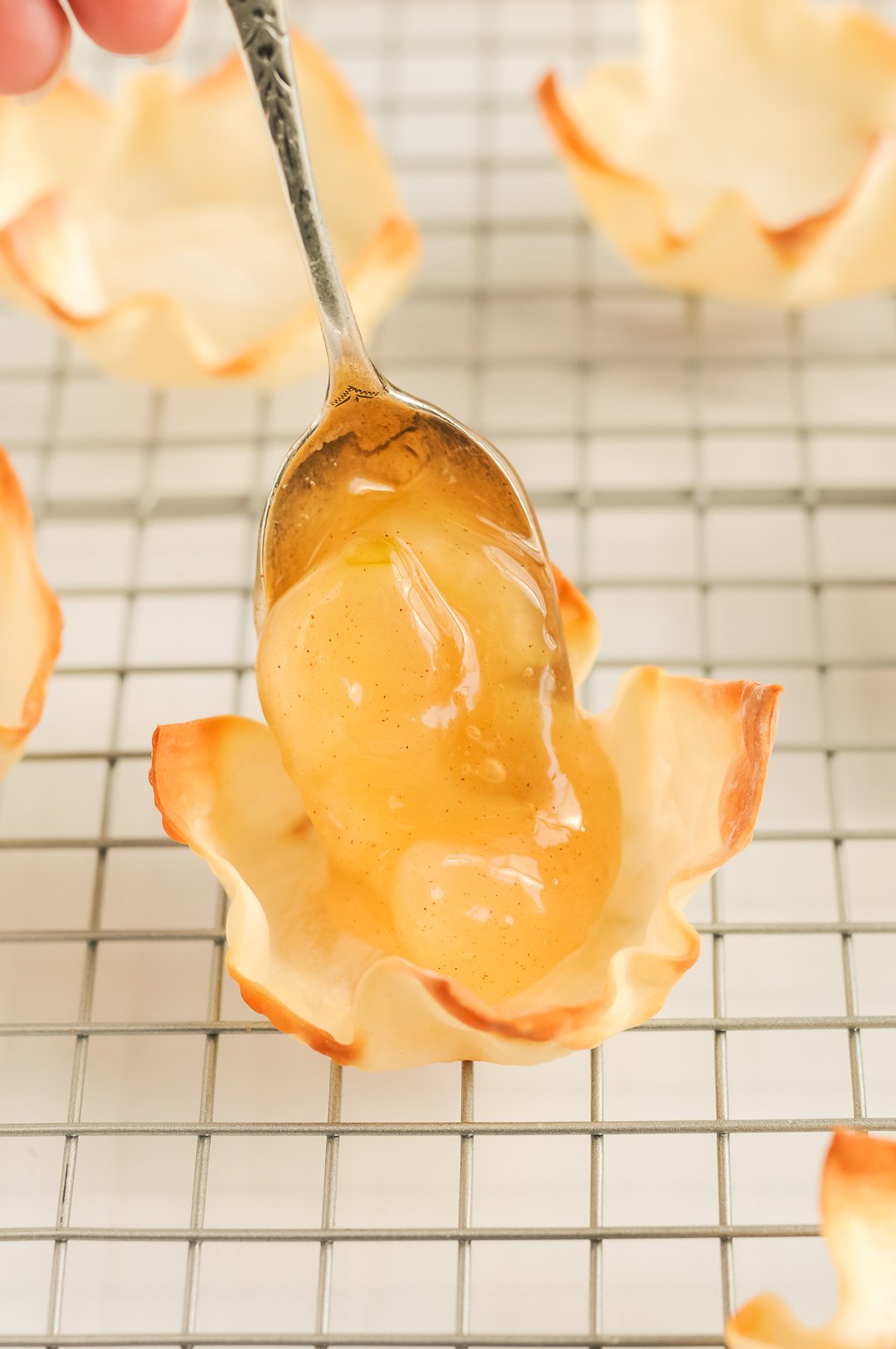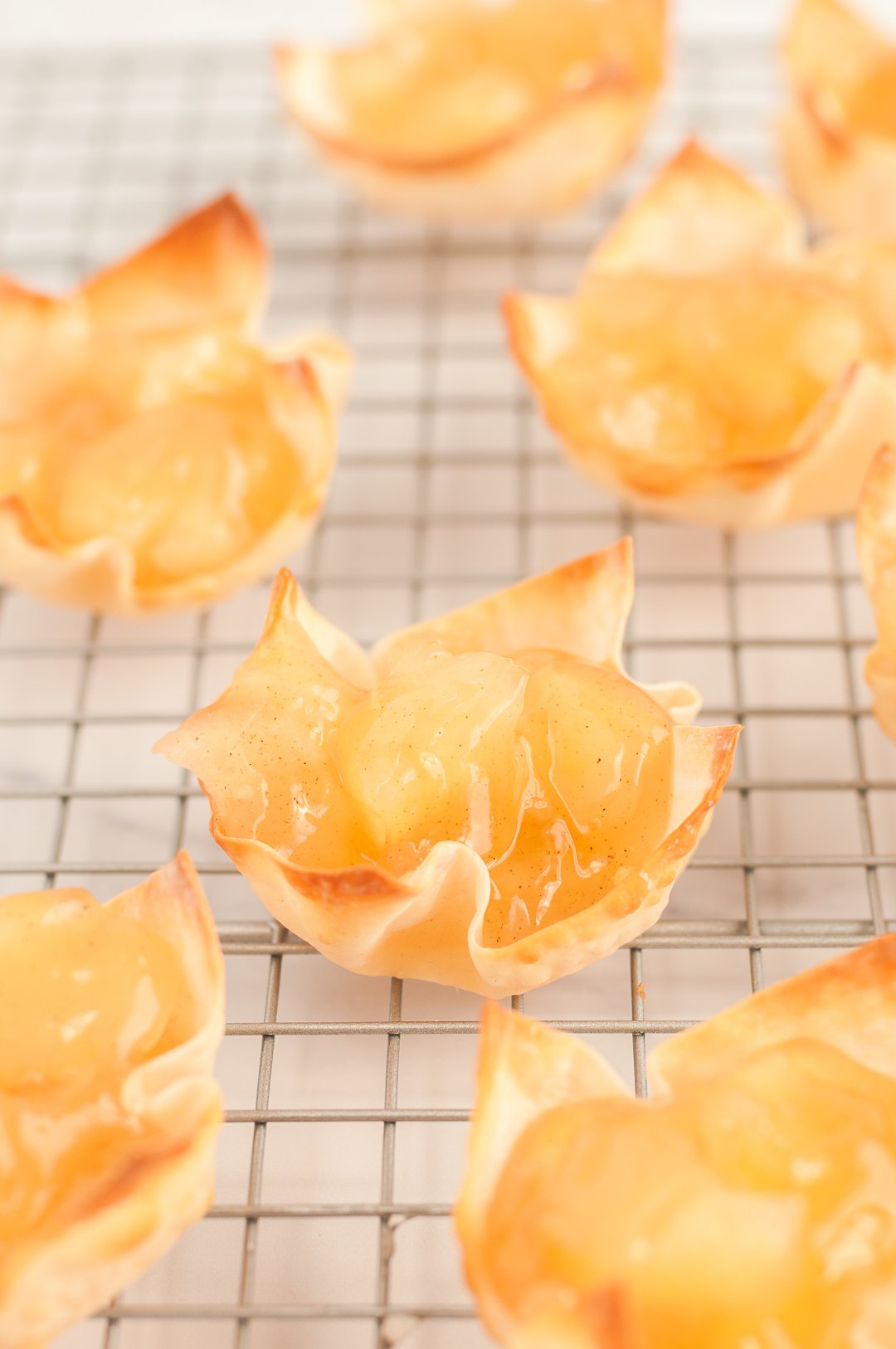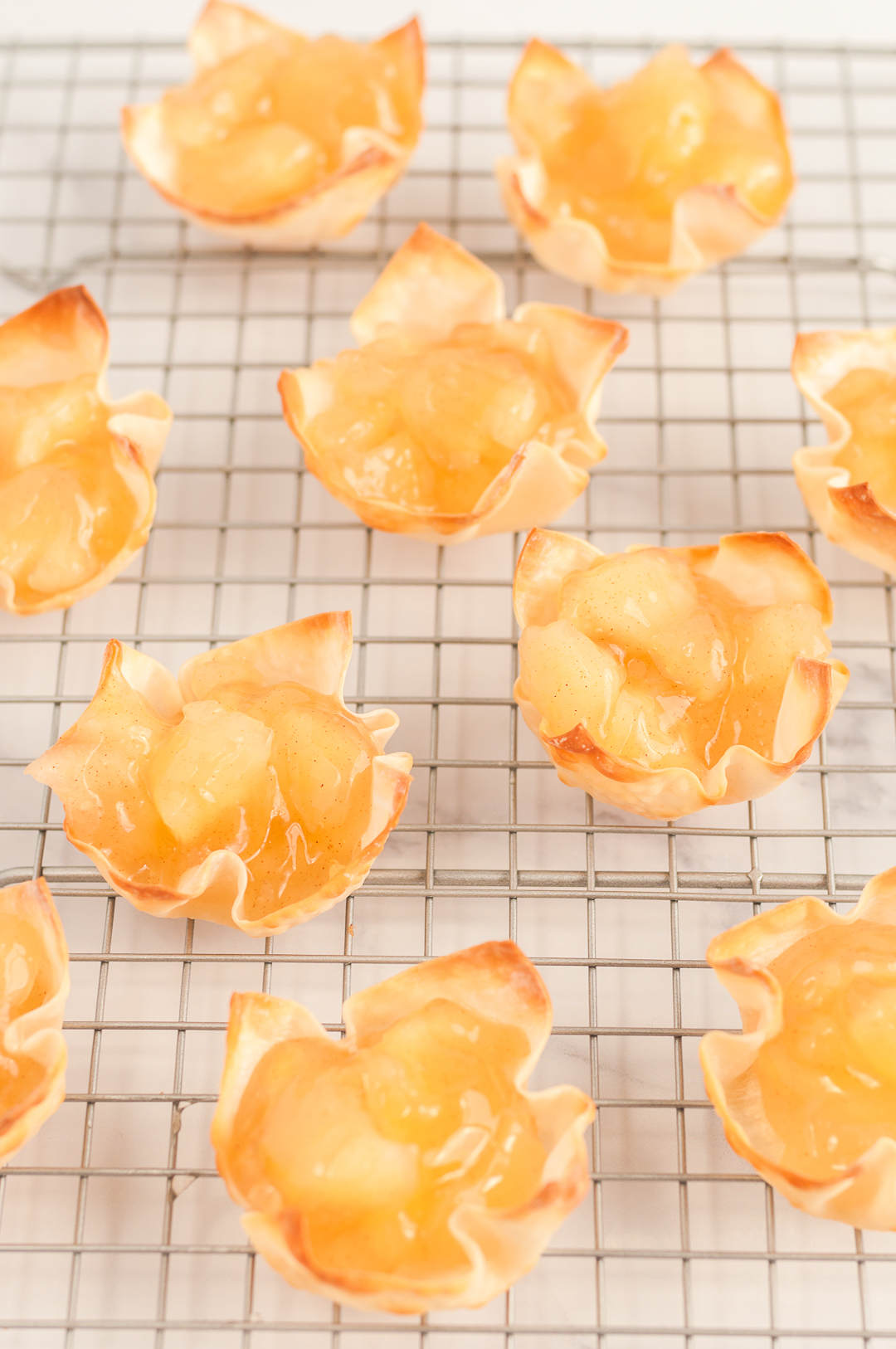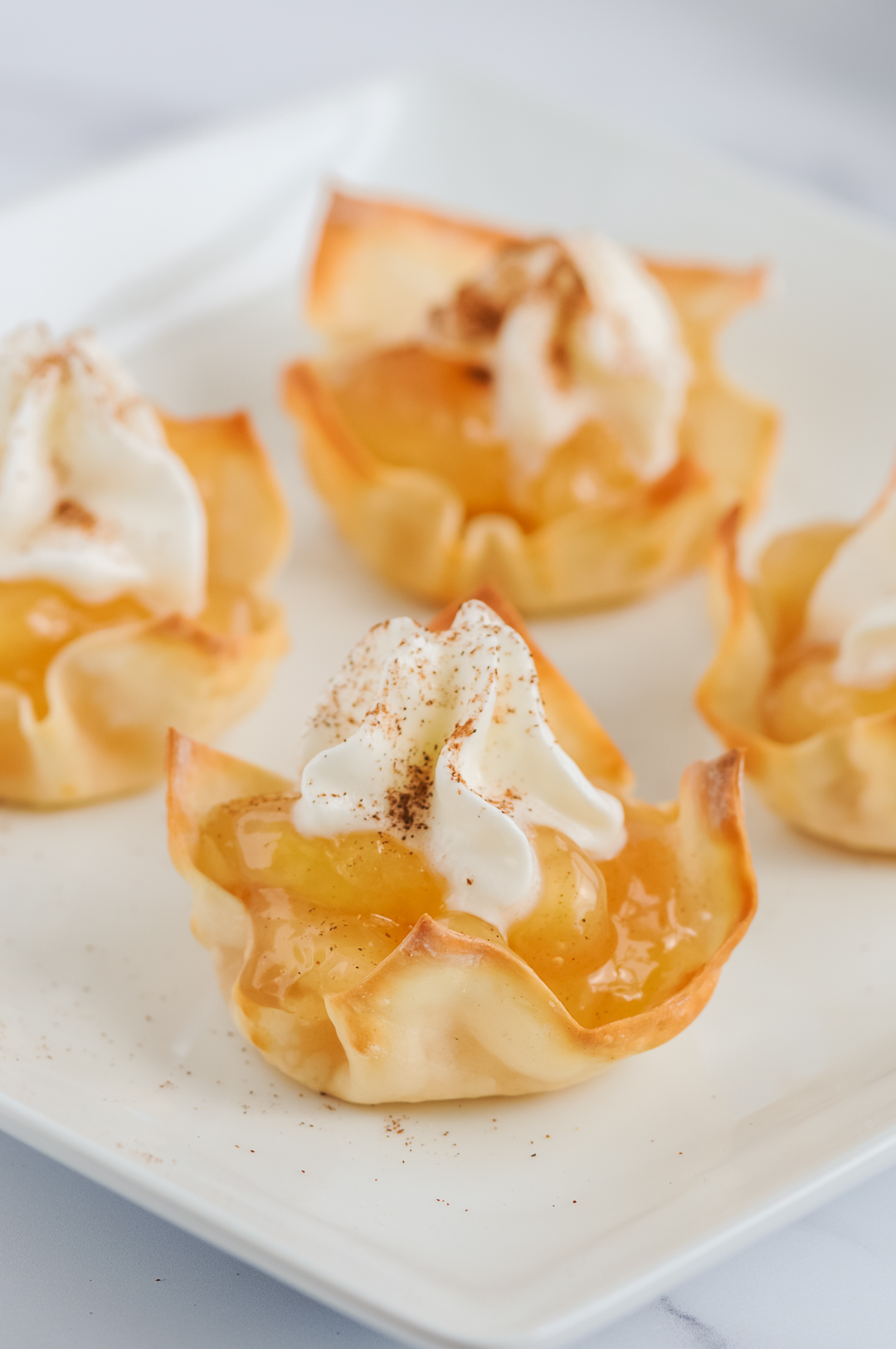 These are super scrumptious little delights with little effort. You can easily make them into any kind of pie that you want, they can be really diverse. Just bake up the Wonton wrappers and fill them as you like! I have a few yummy ideas that I'll try soon too! Nom nom! Hope you enjoy them as much as we do.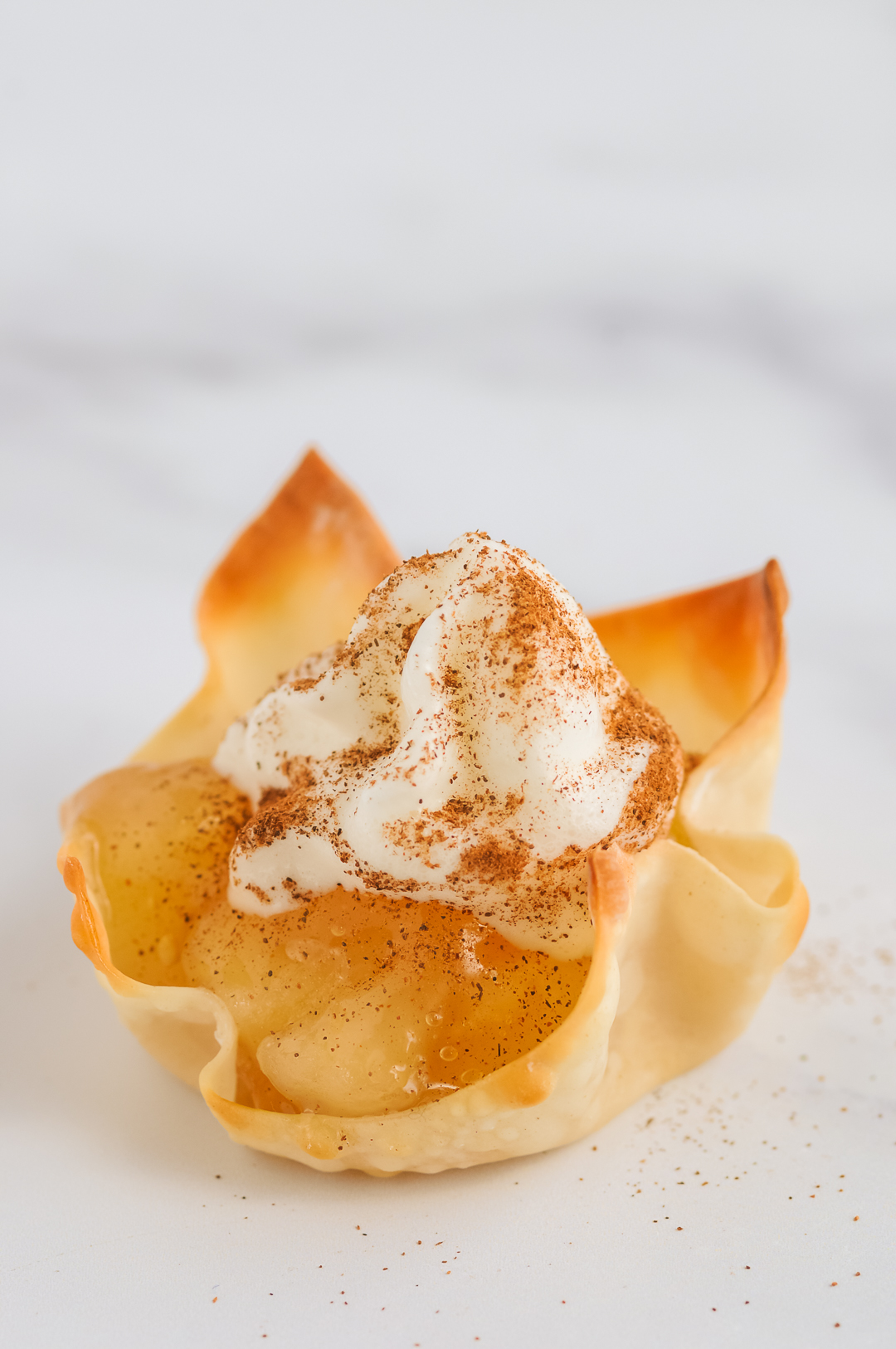 Note: The baked cup tends to get a bit crunchy and awkward because of the shape, so I wouldn't recommend giving these to very young children.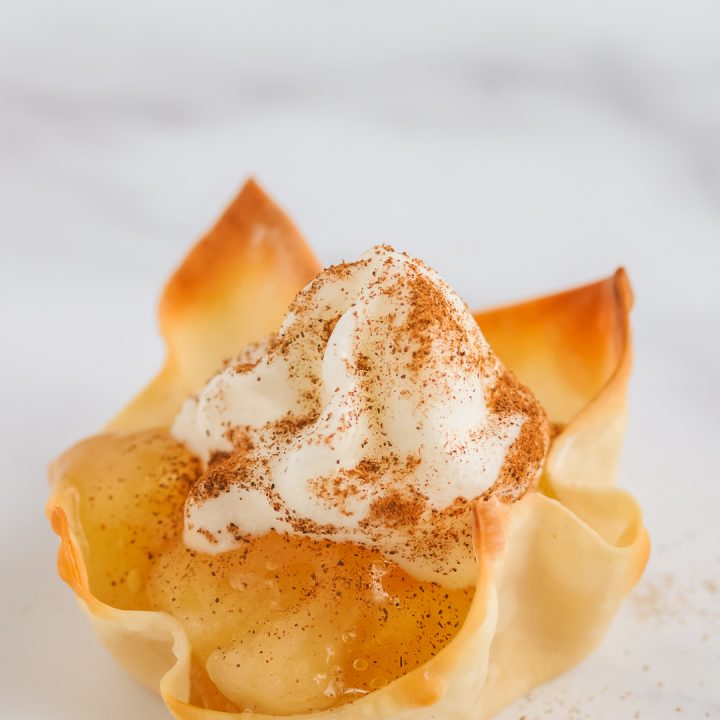 3 Ingredient Apple Pie Cups
Additional Time:
5 minutes
Easy Apple Pie Wonton Cups with only 3 Ingredients.
Ingredients
12 Individual Wonton Wrappers
1 Can of Apple Pie Filling
Whipped Topping
Instructions
Preheat the oven to 350 degrees. Spray the muffin pan with cooking spray.
Press each Wonton Wrapper evenly into the center of each cup in a standard size muffin pan. Bake for 8-10 minutes. When the corners become lightly golden they are ready.
Warm up the apple pie filling on the stove top or microwave.
Add a heaping spoonful of apple pie filling into each cup.
Top with whipped topping and cinnamon if desired.
Serve immediately and enjoy!