Mmm watermelon! Just one bite and you can basically capture the essence of summer. There is nothing like a perfectly ripened watermelon with all of it's juicy mouth-watering glory. Following what's in season will guarantee that you're eating fresh all year around here in Florida. To taste the best of the season, I'm sharing these tasty Watermelon Power Bowls with the addition of Fresh From Florida Blueberries, too!
This post was sponsored by Fresh From Florida as part of an Influencer Activation for Influence Central, however all opinions expressed are my own.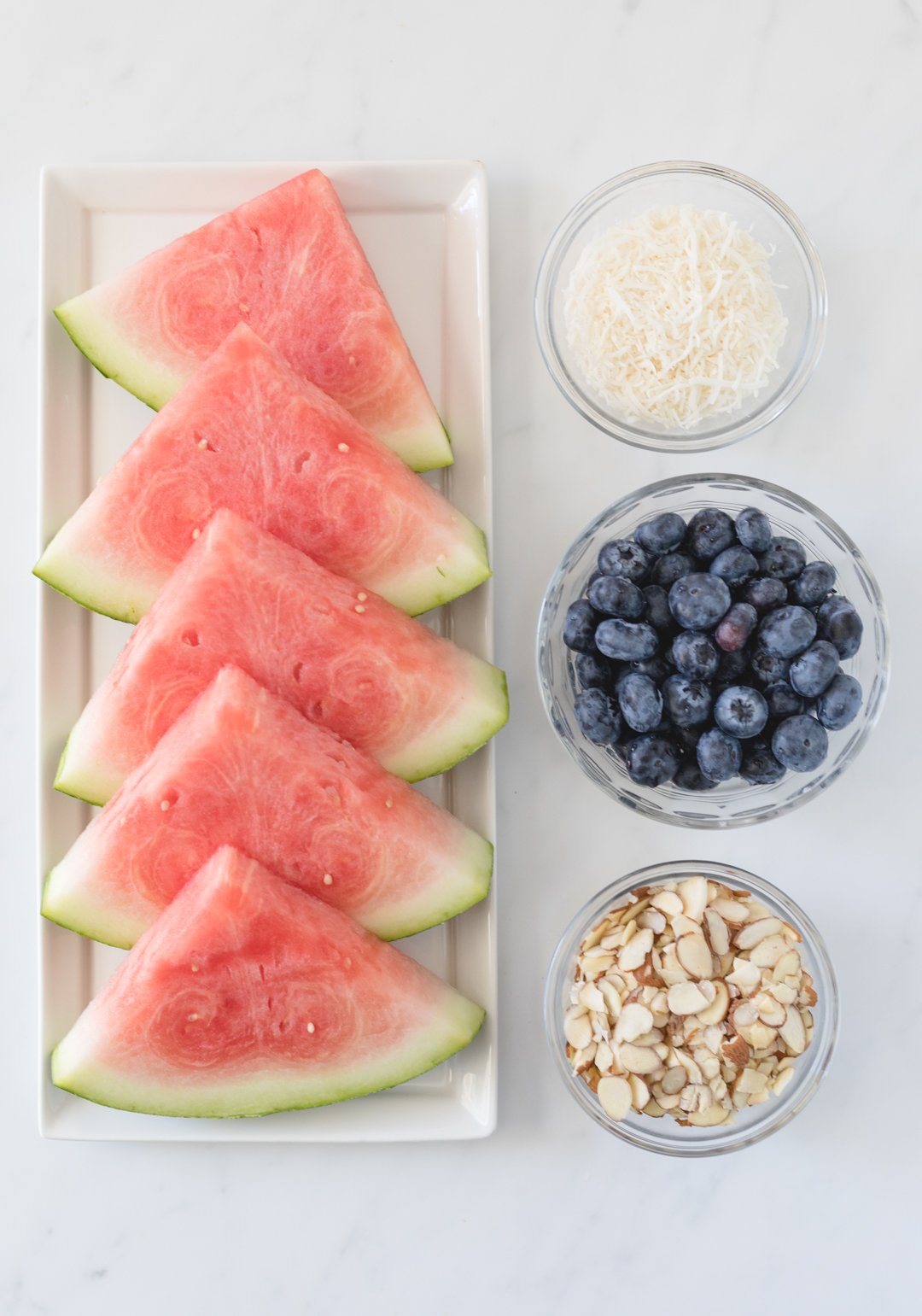 Eating what's in season locally is always beneficial for a variety of reasons, one of my favorites is that the food will be the freshest. As an added bonus, you'll usually find the produce for a good price and in abundance. What more can you ask for? This season, I'm thinking of tasty ways to take advantage of the Fresh From Florida Watermelon that's available, so I came up with a fun recipe.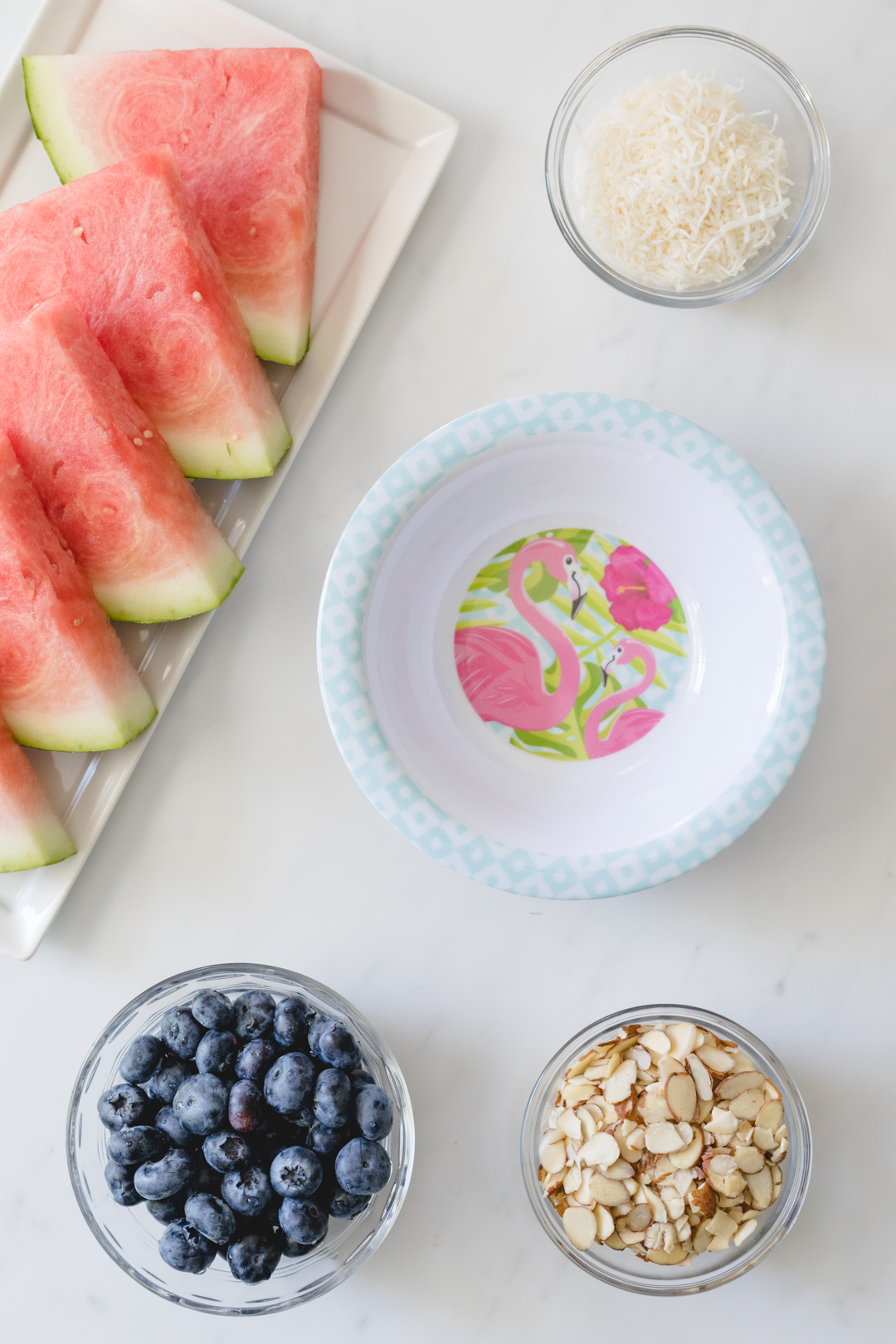 These Watermelon Power Bowls as I call them, are perfect to start the day with or enjoy as an afternoon pick-me-up. I never thought to add fresh watermelon to yogurt, but oh my. It's a truly delicious pairing. To make them, I added plain Greek yogurt to my bowls first.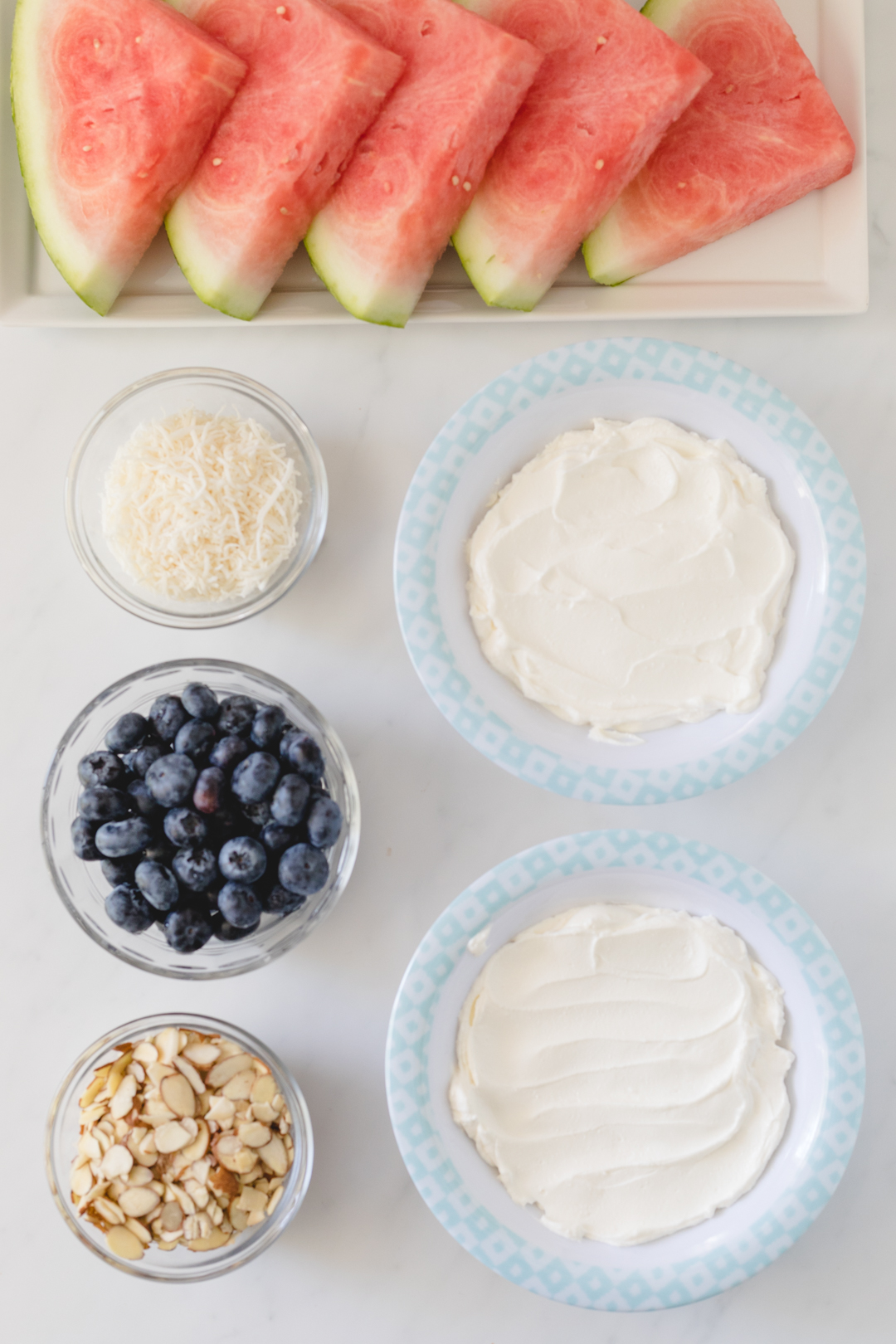 Then to complete these power bowls, add slices of fresh watermelon, blueberries, unsweetened shredded coconut and sliced almonds. For an extra treat, try drizzling a little honey on top.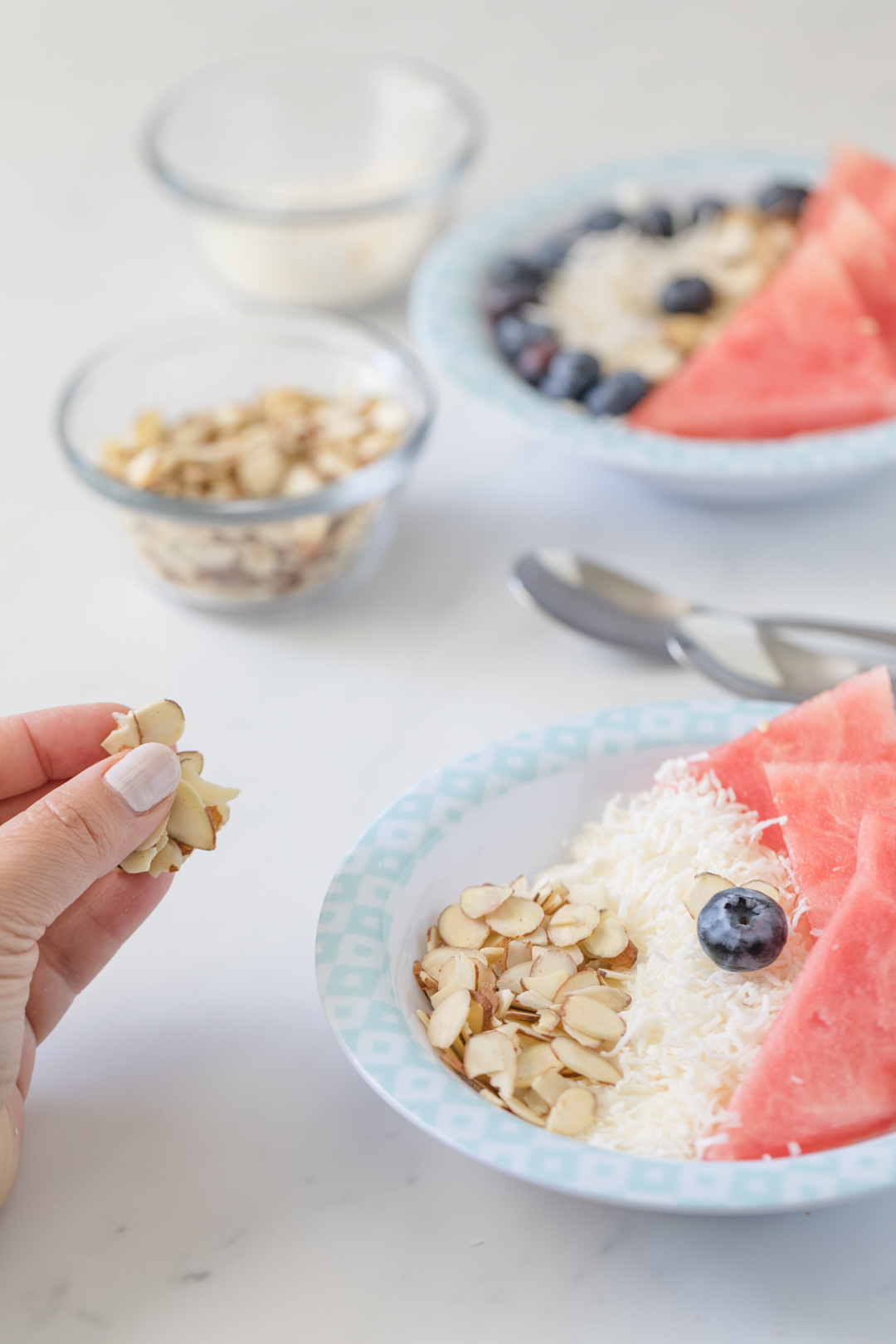 Make them extra pretty if you like to be fancy. I sure do 😉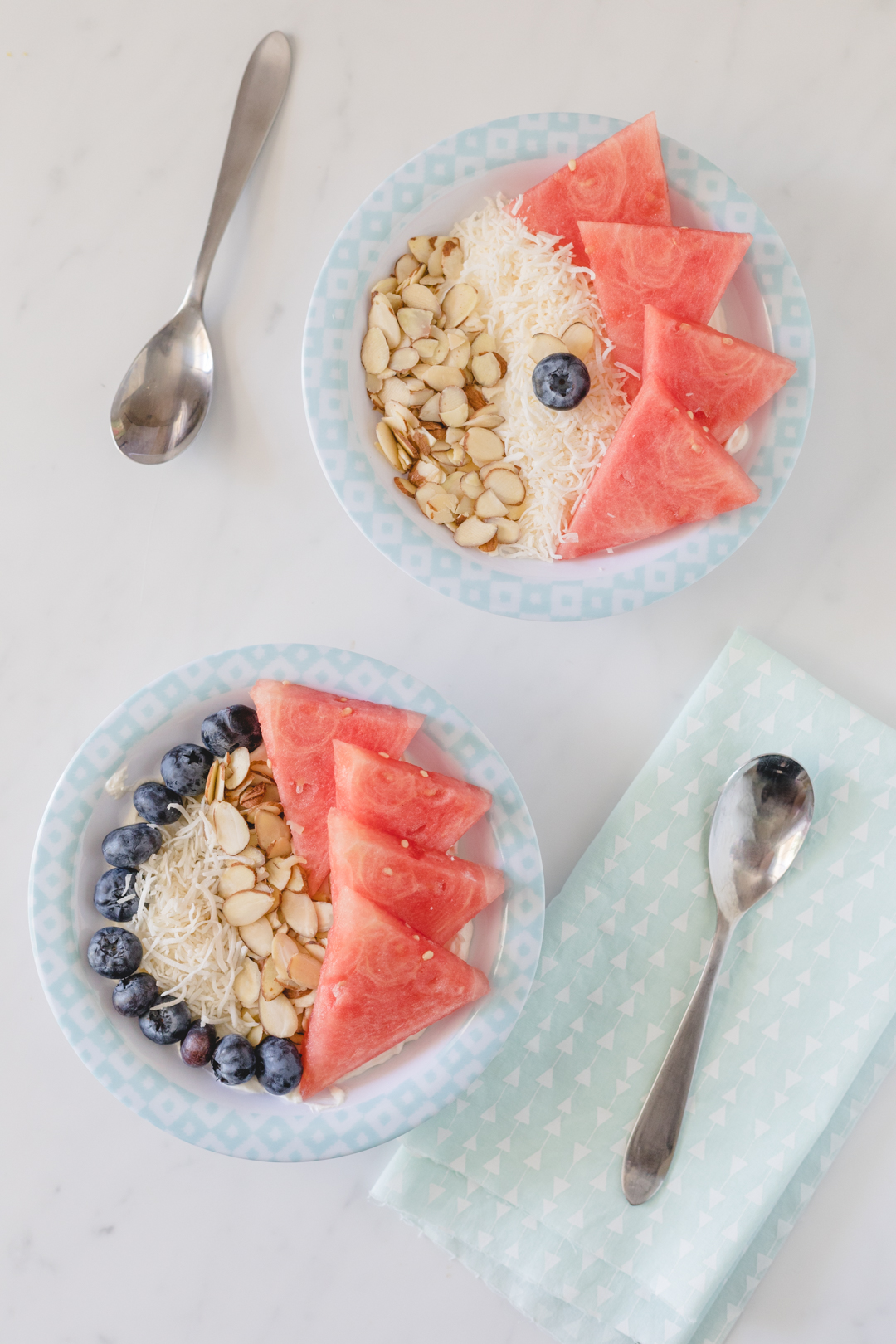 That's it! So simple, yet so delicious! These bowls are a great way to enjoy the best that Florida has to offer right now. Enjoy!

Bookmark the Fresh From Florida Recipe Page for fantastic ideas featuring fresh produce for every season.
Who else is in the mood for some perfectly ripe watermelon? Look out for Fresh From Florida Watermelon, Blueberries, Bell Peppers and Sweet Corn right now!