Feeling less than enchanted with your dinner routine? It's not always easy getting something creative on the table.
Do I ever know the feeling. Being able to reach into your freezer to put together a meal that not only will be simple to make, but delicious is priceless.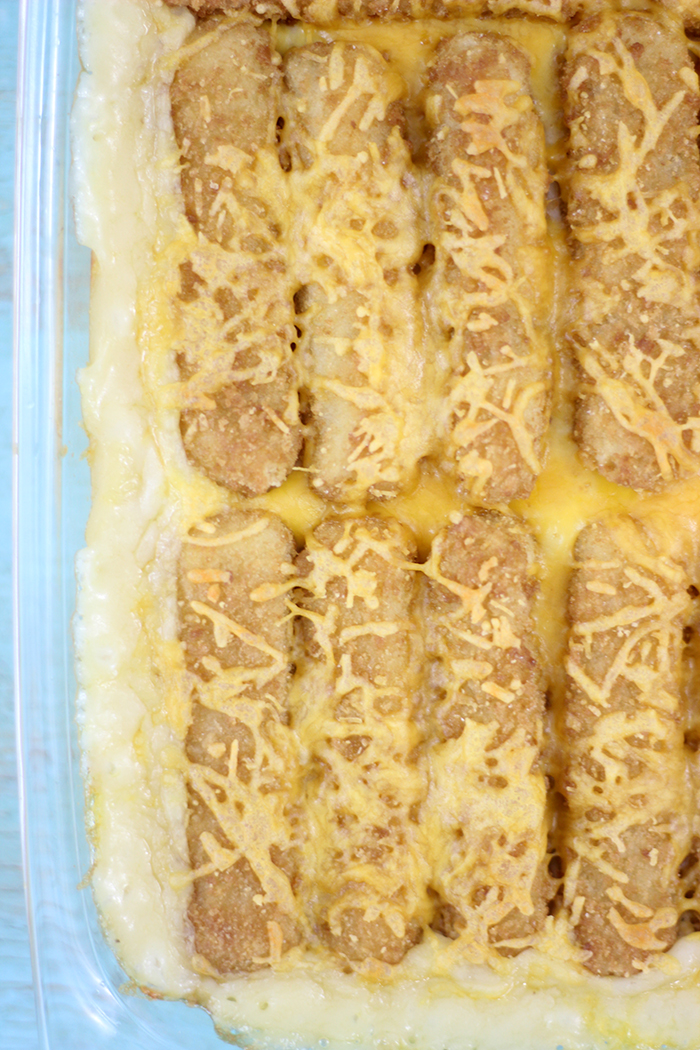 Today I'm sharing delicious ideas like this Fish Stick Casserole and other easy seafood ideas. This is a sponsored post about the Sea of Possibilities with Gorton's products, all opinions are my own.the cooler weather, it's a fun time to revisit classic favorites like Gorton's Fish Sticks. When I was a kid, it was the only seafood that I would eat and my precious Gram used to make them for me every time that I visited. Every single time I think of them, I always think of those special times we spent together. It's amazing how a food can actually bring back memories. That's the beauty of taking that care to prepare a meal that your family will love, you just never know what kind of wonderful memories you'll be making.
What's classic is new again. Gorton's has refreshed their look to help us find our old favorites and find new ones too. You'll now be able to easily find their Delicious Classics, Smart Solutions, Everyday Gourmet with new packaging. Their Delicious Classics like Crunchy Fish Sticks and Beer Battered Fish fillets can still be found in the classic yellow packaging. Gorton's Smart Solutions which are geared towards healthier eating can be found in a lighter looking packaging such as their Grilled Salmon.
Gorton's Everyday Gourmet options such as Simply Bake Salmon and Tilapia can be found in warm colored artisan style packages.
Fish Stick Casserole
You know I love playing in the kitchen and this twist on serving up Gorton's Fish Sticks was an instant win. Combining another classic throwback food, mashed potatoes, this dish makes for the perfect comfort food. My shortcut loving Gram would be so proud, I just know it 😉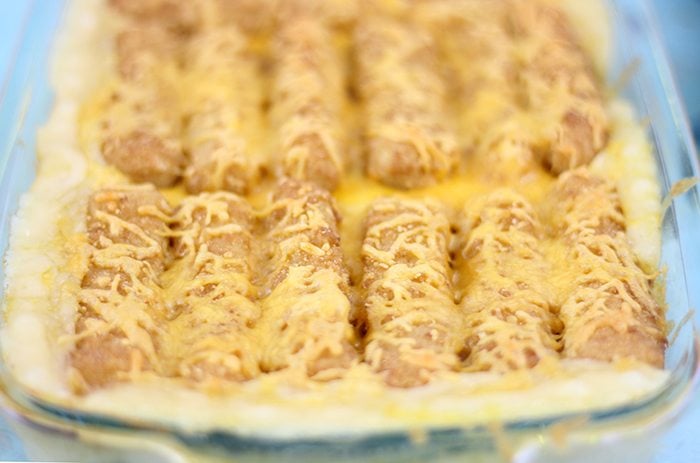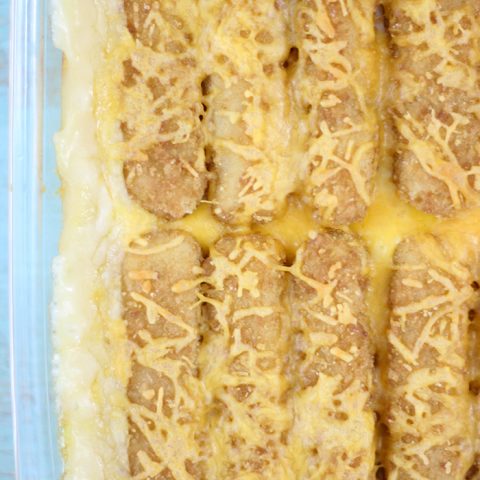 Fish Stick Casserole
Prep Time: 10 minutes

Cook Time: 25 minutes

Total Time: 35 minutes

1 pkg Gorton's Tilapia Fish Sticks Classic Crunchy Breadcrumbs

24 oz package of premade and seasoned Mashed Potatoes

1 Can of Condensed Cream of Mushroom Soup

1.5 Cups of Shredded Sharp Cheddar Cheese (1 Cup and 1/2 Cup Reserved)
Ingredients
Preheat your oven to 425F. In a large bowl, mix mashed potatoes, condensed mushroom soup and 1 cup of the cheddar cheese, saving the remaining 1/2 cup of cheese for later.
Spread potato mixture into the bottom of a smaller shallow baking dish.
Add fish sticks in one single layer along the top of the potatoes.
Bake at 425 for 25 minutes, remove from heat and sprinkle remaining 1/2 cup of cheddar cheese on top.
Return to oven for 5 more minutes. Remove and cool for at least 10 minutes before serving.
Summon up an old classic recipe or try something new for dinner Gorton's. With so many options to choose from, it's easy to flaunt your creativity in the kitchen. There's nothing like taking full credit for something that's seasoned and ready to cook from your freezer. How does Parmesan Crusted Cod or Skillet Crisp Tilapia sound?

With
Which Gorton's products are your favorites? How do you use them to whip up the perfect meal?