This is a sponsored post as a part of my Cool Food Panel partnership with the National Frozen and Refrigerated Foods Association (NFRA), all opinions are my own.
Spring is finally here and there's nothing like the perfect brunch to celebrate. With Easter and Mother's Day on the way, having the perfect brunch bar ingredients on hand will be a must. While many of us are keeping busy spring cleaning, I'm going to share what key go-to elements to stock up on so you can create an over-the-top fun family meal anytime.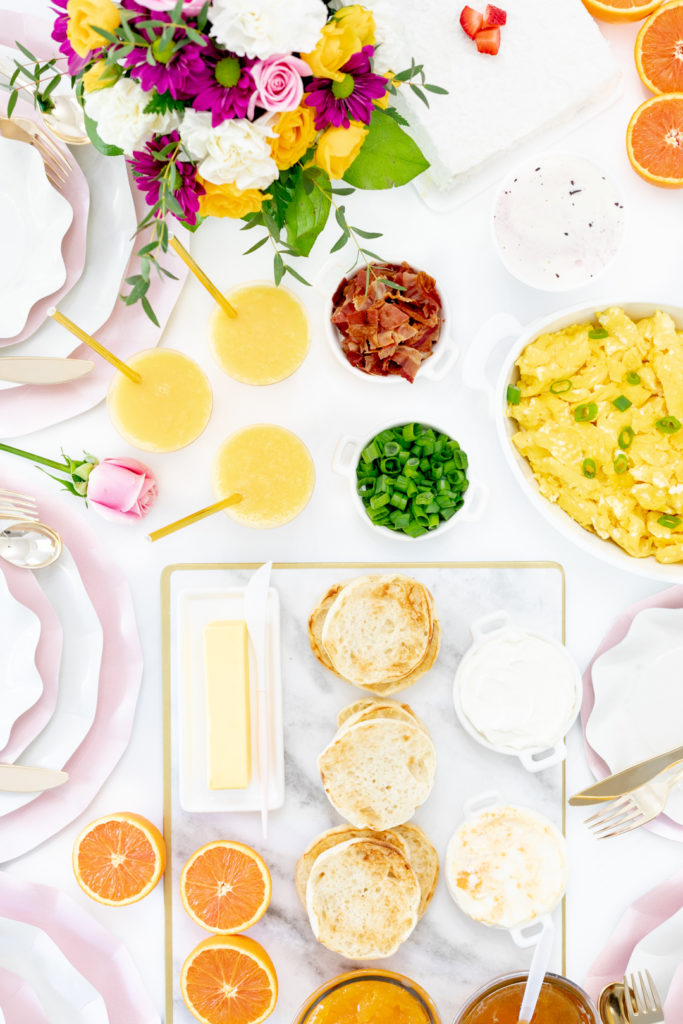 Let me share what to serve up for an anytime brunch to remember. You'll easily be able to host a delicious brunch at the drop of a dime! It's as simple as keeping stocked up on these favorite refrigerated and frozen products this spring. They're the perfect spring brunch resources because they are made with real ingredients. Brunch choices from the refrigerated section are not only convenient but flexible and frozen picks offer nutrient-rich fresh flavors with minimal waste since you can simply use only what you need.
EASY BRUNCH FOOD
With hearty creations you can whip up quickly using Eggland's Best Eggs & Bays English Muffins to savoring your sweet side with Haagen-Dazs ice cream, these tasty serving ideas are just what you need to kick the season off right. Washing it all down with the perfect brunch beverages like Tropicana Orange juice will seal the deal.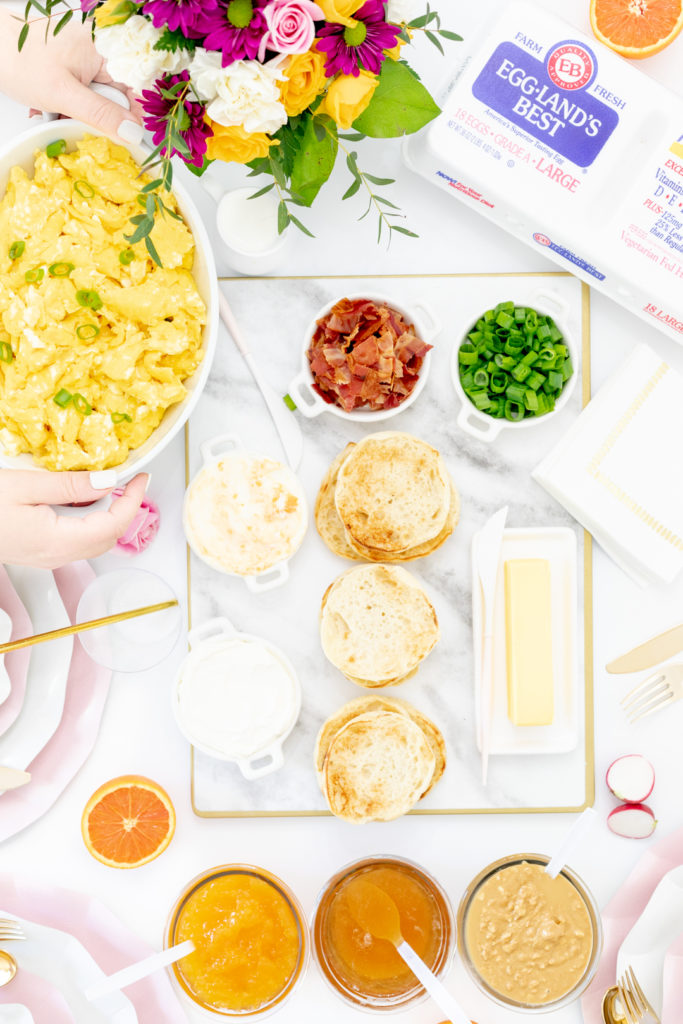 SCRAMBLED EGGS BAR
Keep it simple by serving a large batch of scrambled eggs with Eggland's Best Eggs and offering up toppings so your family or guests can customize them. This is so easy and everyone can enjoy their favorite combos. Here are topping ideas:
Meats like Bacon bits or ham chunks
Veggies & Herbs
Selection of Shredded Cheeses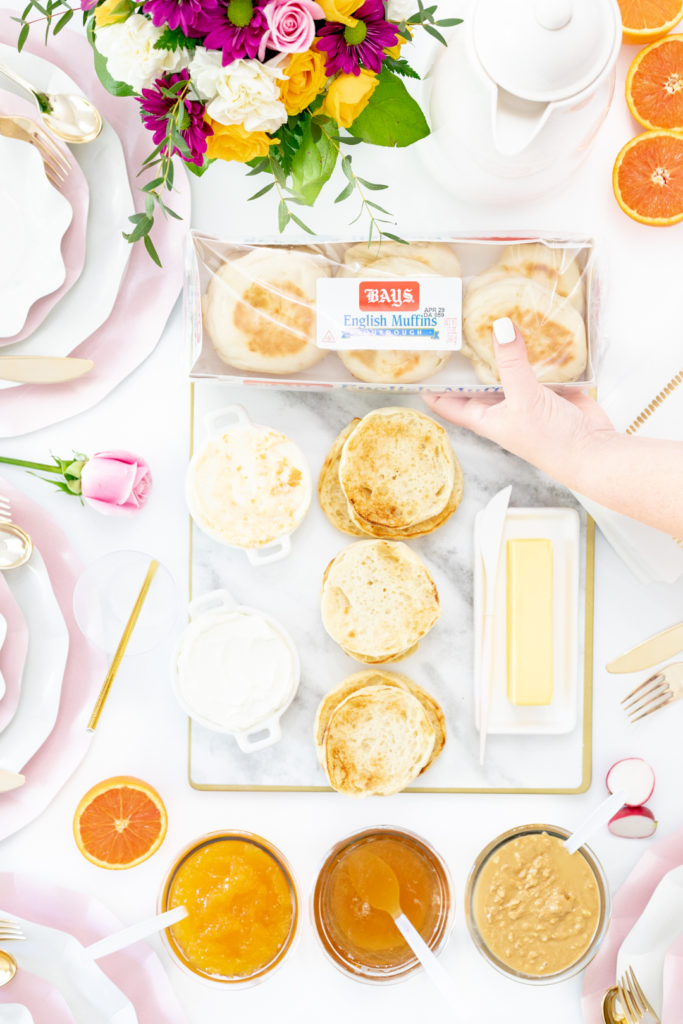 ENGLISH MUFFIN BAR
For a unique and simple twist, keep stocked up on Bays English Muffins found in the refrigerated section at your local grocer. Add a variety of yummy spreads to your brunch table and let guests have at it. Here are some spread ideas:
Jams and Jellies
Peanut Butter and other Nut Butters
Cream Cheese, plain + variety of flavors
Honey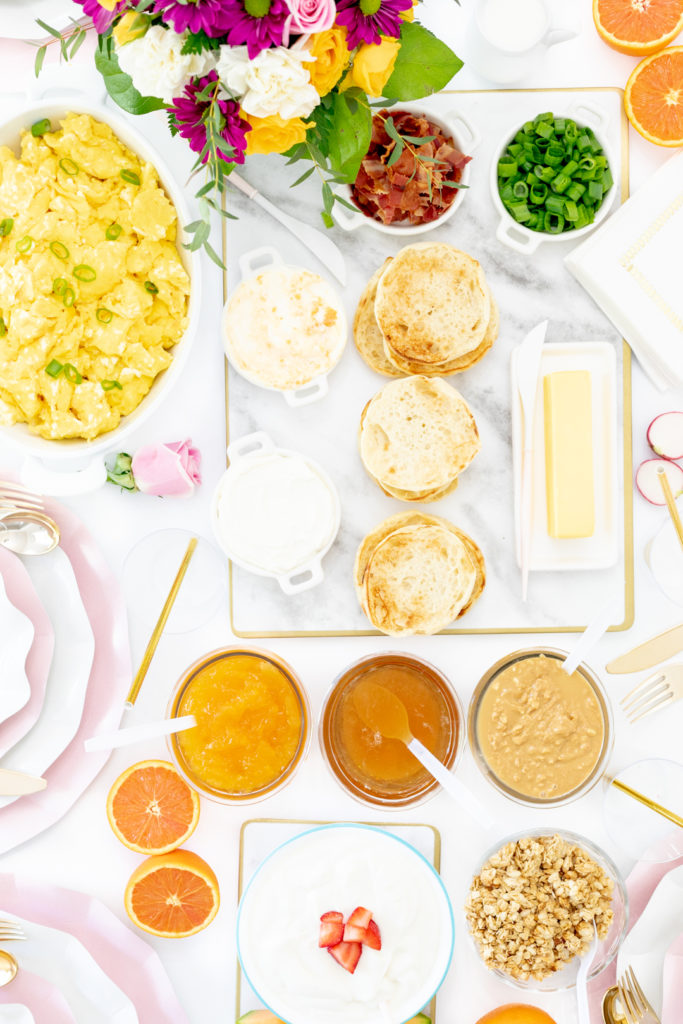 YOGURT BAR
For another simple brunch idea with all the options try a yogurt bar with a variety of yogurt flavors and delish toppings. Here are some starter ideas:
Strawberry Sauce & various Fruits
Granola
Chocolate Chips
Slivered Almonds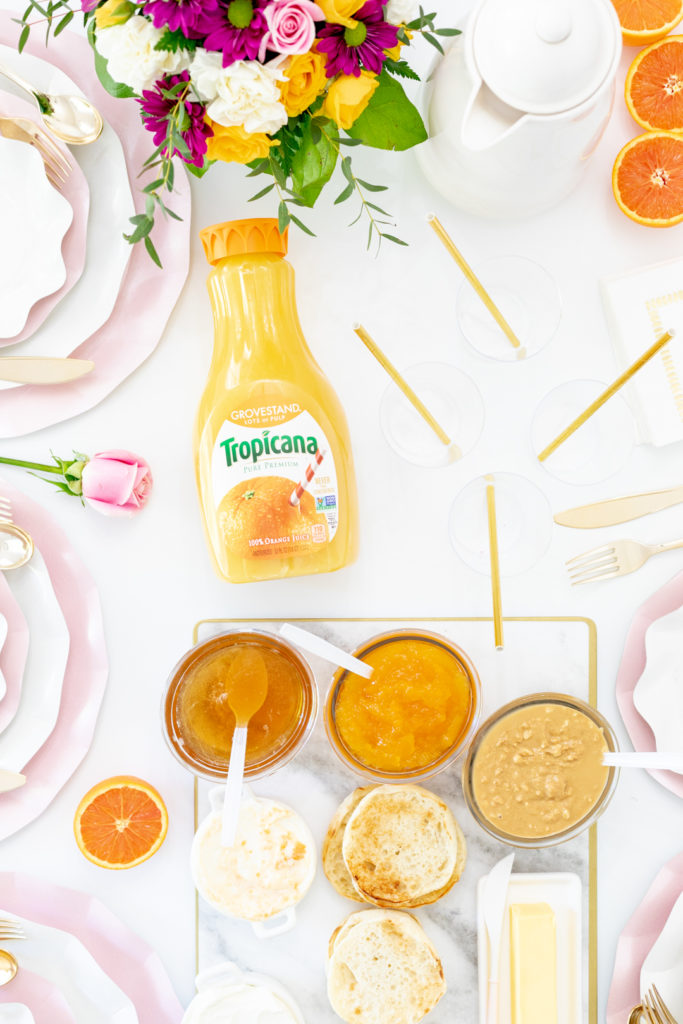 BRUNCH BEVERAGES
Keeping stocked up on the perfect breakfast beverage is a breeze. Here are some starter ideas:
A variety of juices such as Tropicana Orange Juice.

My favorite to keep on hand is their Orange Juice.

Hot Coffee with Flavored Creamers

Iced Teas
Iced Water
Keeping juice on hand allows you to serve it straight or use for the perfect brunch mocktails and cocktails, too.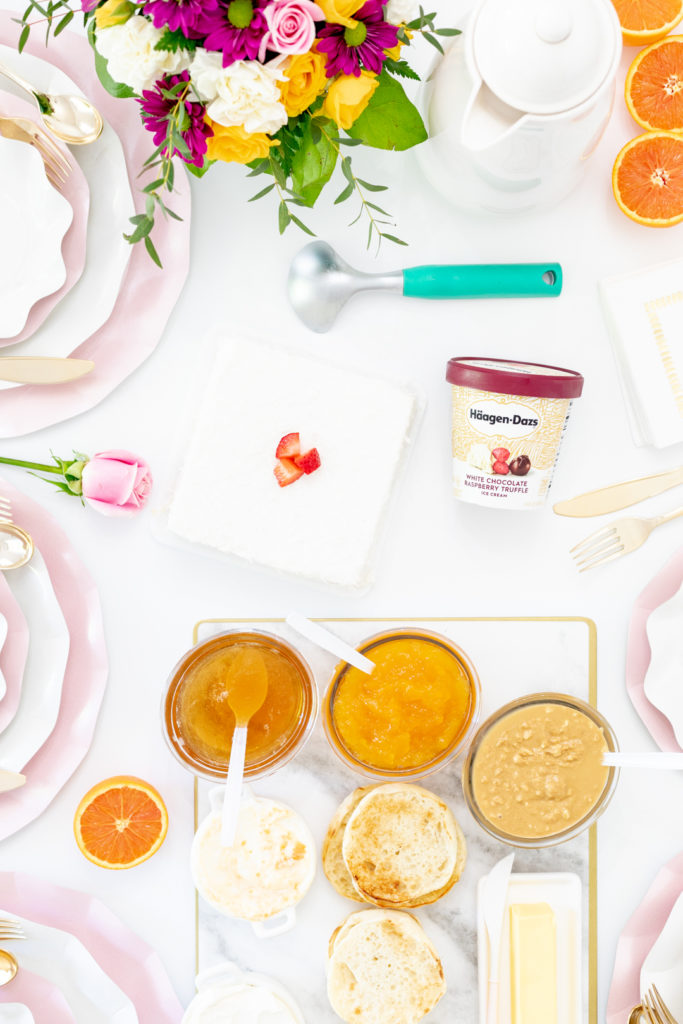 EASY BRUNCH DESSERTS
Sweets are a cinch when you keep it simple. Dessert anytime when you stock up on these brunch-tastic goodies:
Frozen Pies and Cakes
Ice Cream like Haagan Dazs
Frozen Pastries
With these simple brunch hacks and must-have products to keep stocked up on, you'll be ready for an impromptu brunch anytime!
Visit Easy Home Meals for even more great holiday recipes!
Happy brunching!