Hello Kitty! Long time fan here! Was just reminiscing about the days that my friends and I would hop on the train to basically visit FAO Schwartz in Boston. They had all the best Sanrio goodies! I used to love collecting them! This DIY was inspired by many wonderful moments and it's so darn easy to do! This crazy simple Hello Kitty Easter basket DIY is all too easy using foam sheet cutouts and some glue! Let's make it!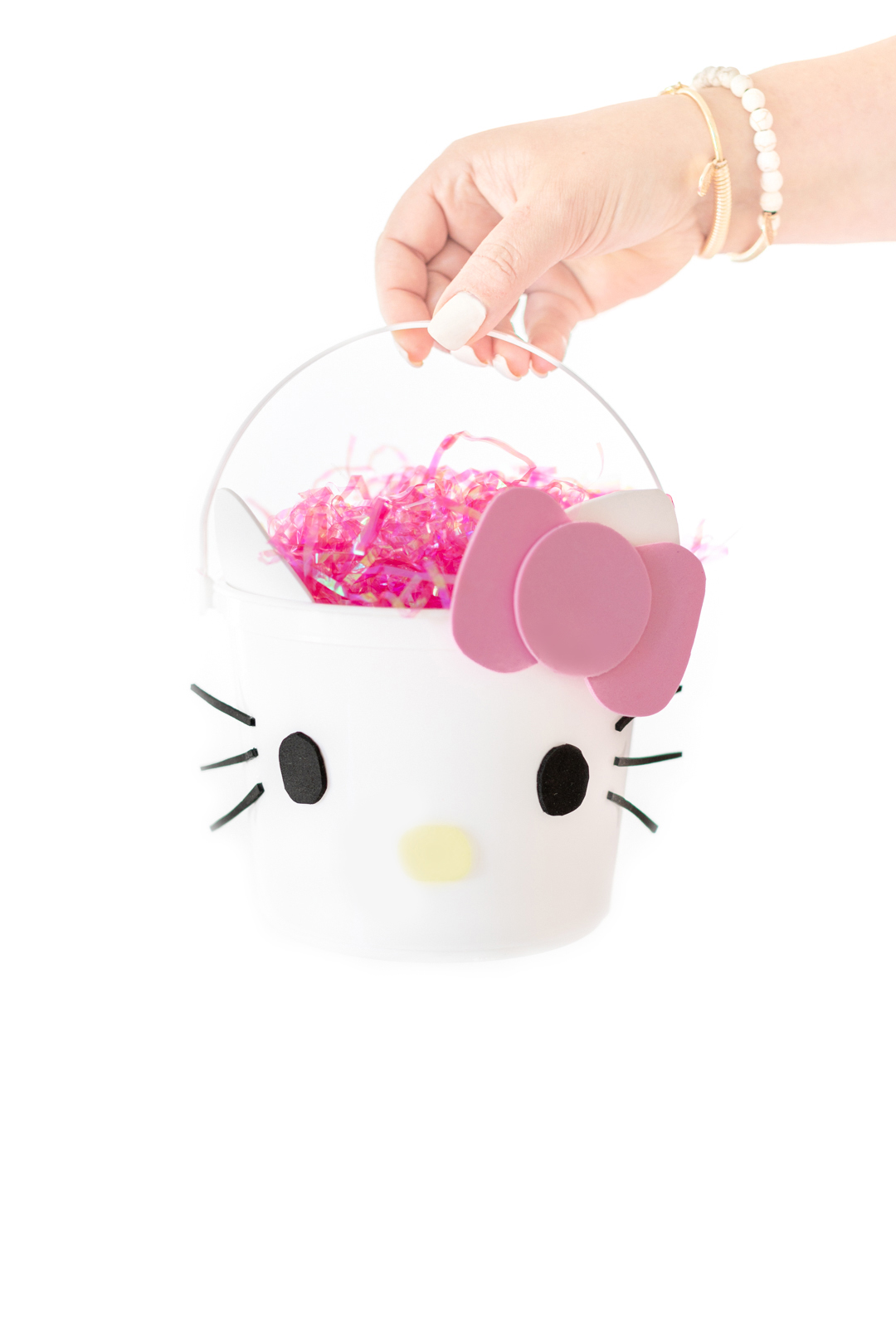 If you are looking for last minute Easter ideas, you have come to the right place. Over the last couple of weeks, I've shared some super cute Easter basket ideas like this cute Dino basket and of course this Bunny pail. Everything is totally doable for any level of crafter. I love keeping things simple and fun, that is the name of the game.
HOW TO MAKE HELLO KITTY CRAFT
To make crafts based on a character like Hello Kitty, I usually pick a photo for inspiration and kind of, sort of just sketch similar shapes right onto my foam sheets using a pencil just in case I mess up. After seeing how easily this came together, I'm getting even more hello kitty craft ideas!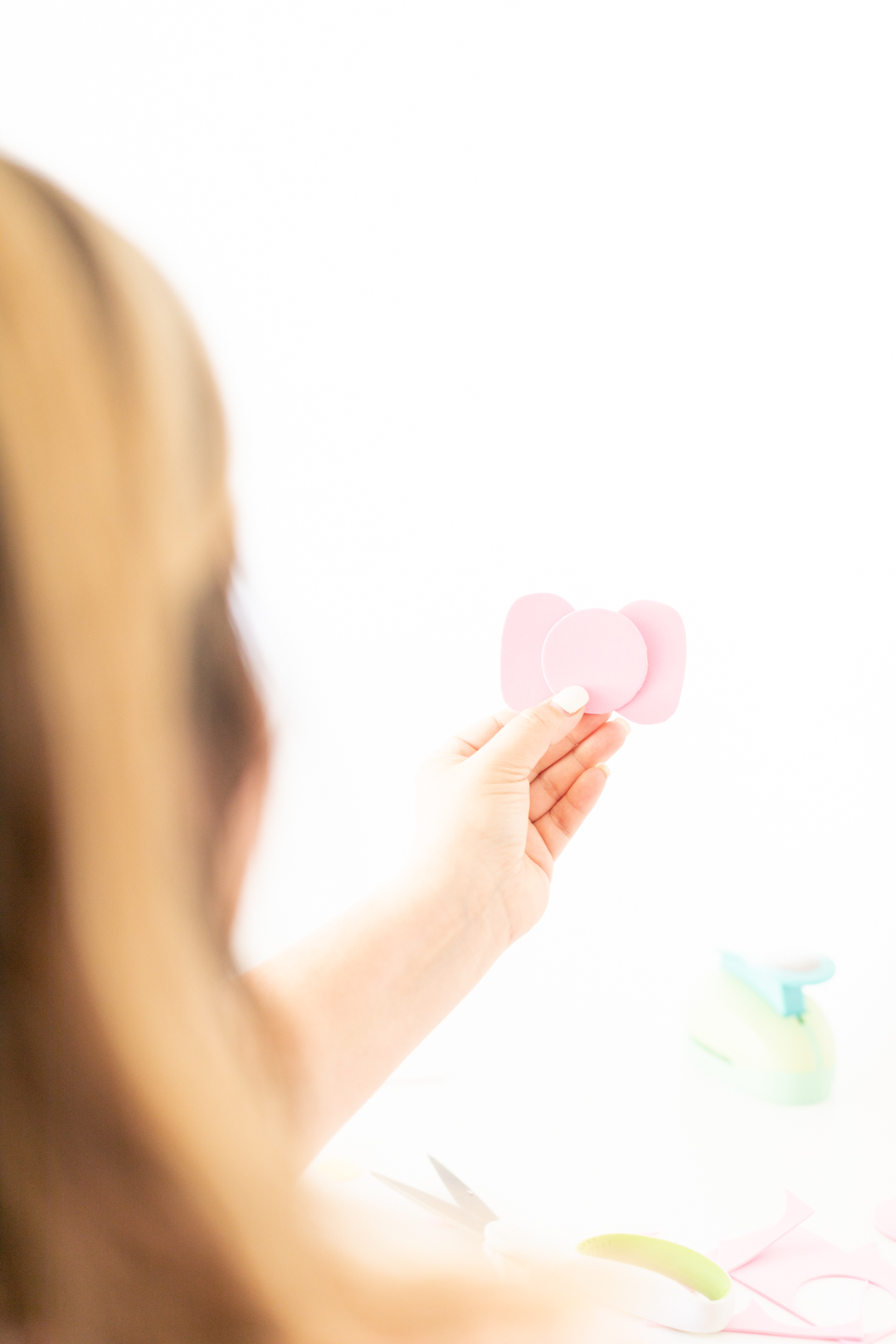 Then, after getting all of the pieces cut out with a super sharp pair of craft scissors, I set out the shapes to see how I want to place them before glueing them. Sometimes this is where I realize something doesn't look right… which happens pretty often. Then, I just either fix the shape or re-try. The process is super simple. If you feel that you need more direction, you could always hit up Google and print out the character so that you can trace the face. Personally, I try to stick to simple characters because of the level of ease which is why Hello Kitty makes for the perfect subject, indeed.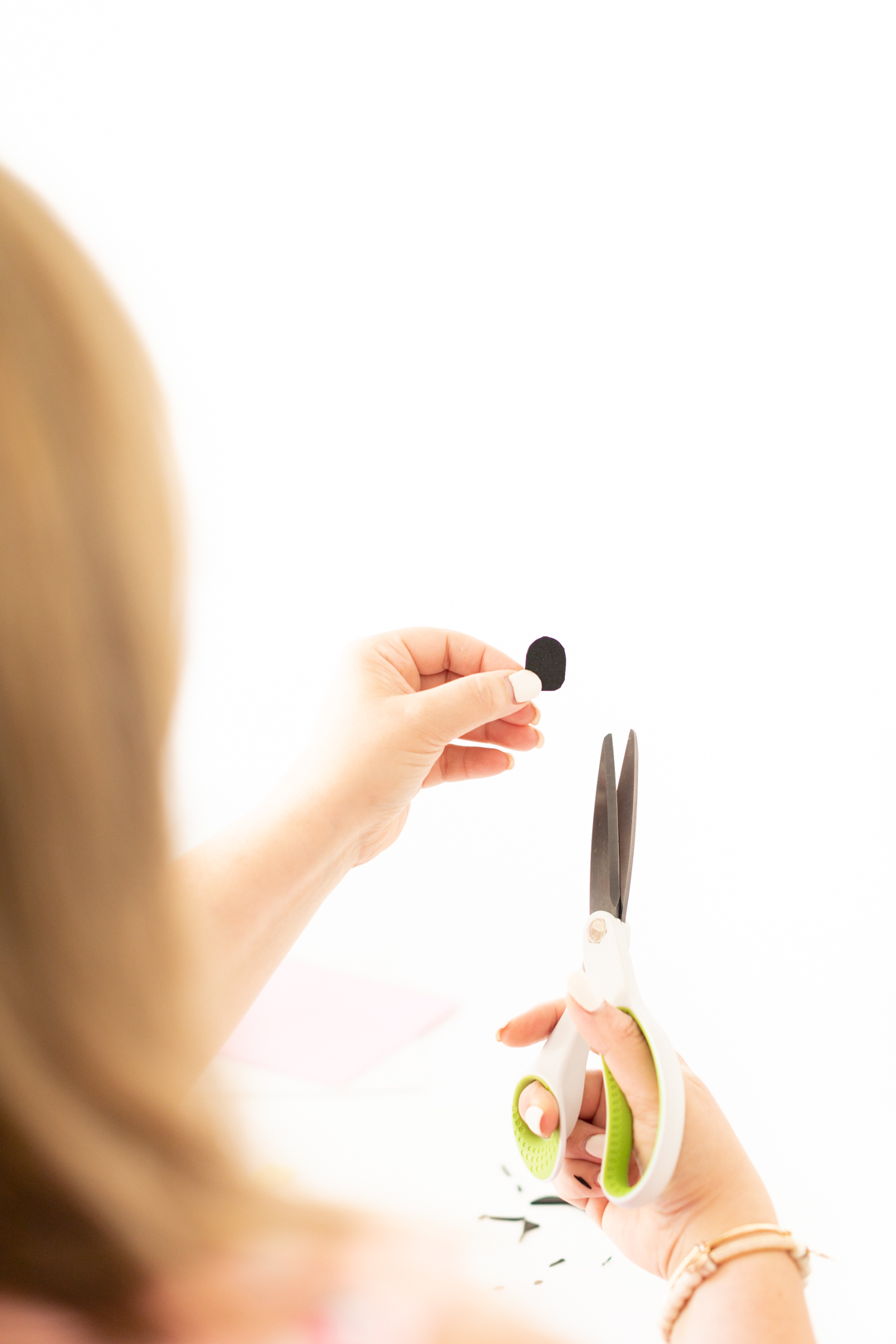 Her eyes and nose are pretty much the same shape (ovals), just placed differently. I also super simplified her bow to make it extra easy. I used a circle punch to make the center of the bow. By the way, this is my new absolute favorite craft tool and I wish I had realized how amazing it would be years ago. No more cutting out circles when I can just punch out the most perfect shape. Yay.
Once you break each part down, you realize how truly easy it is to craft characters like this one.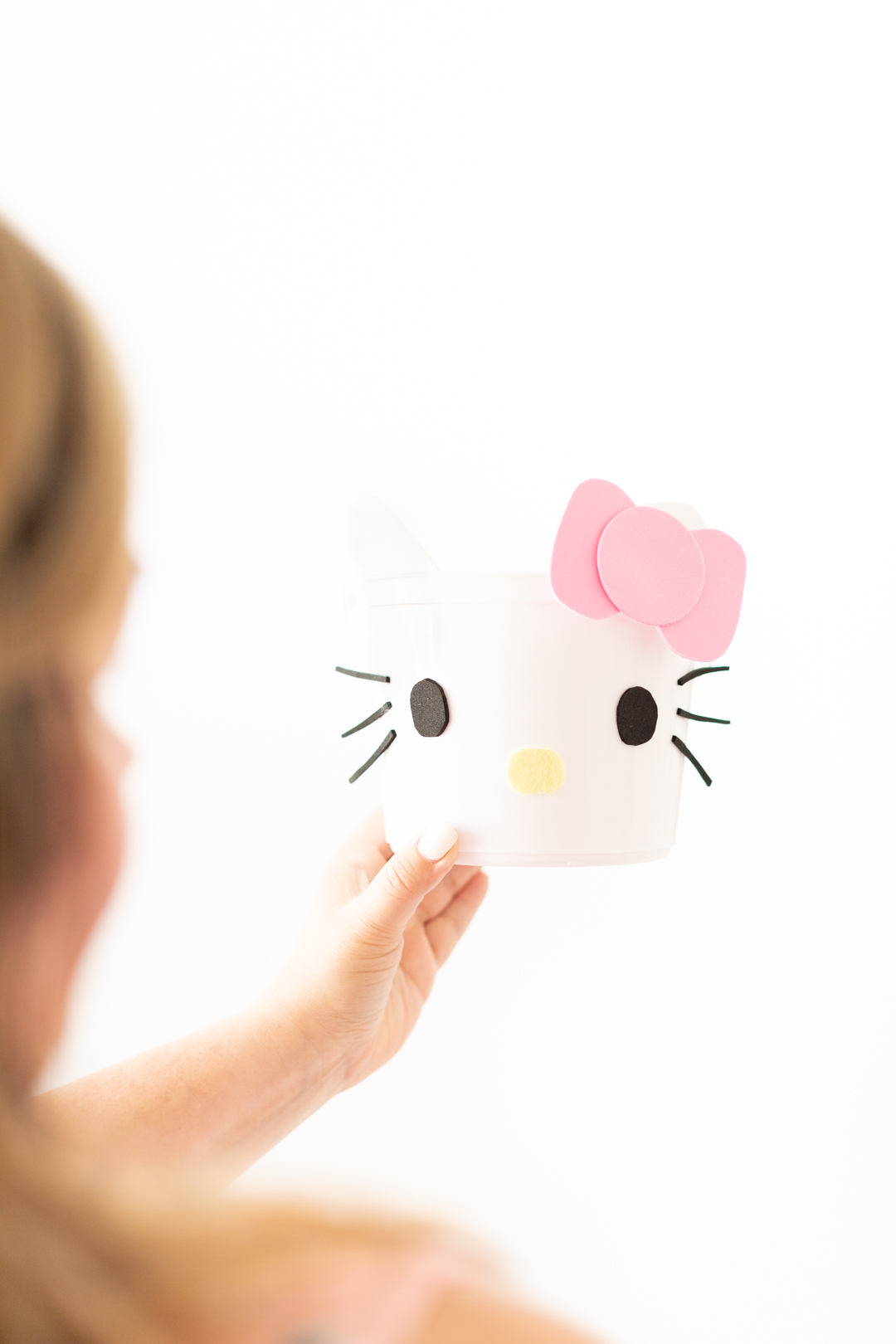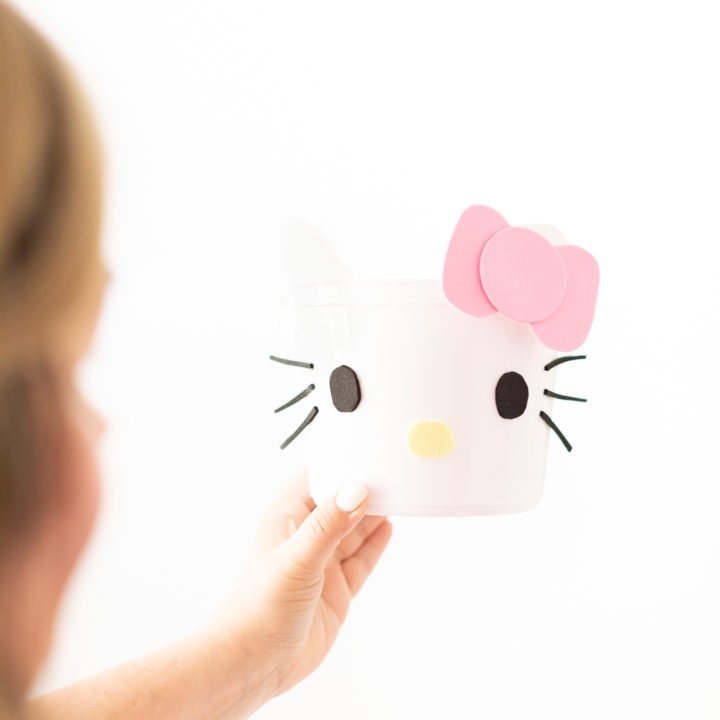 Hello Kitty Easter Basket DIY
Hello Kitty Craft Idea for Easter. Easy to make project for any skill level.
Materials
Plain White Bucket or Pail
Black Foam Sheet
Yellow Foam Sheet
White Foam Sheet
Pink Foam Sheet
Super Glue or any Fast Drying Glue
Tools
Scissors
Circle Punch - optional
Instructions
Cut out small oval shapes from the black foam sheet to make eyes.
Cut out a matching sized oval shape from the yellow foam sheet to make a nose.
Cut out six matching sized whiskers from the black foam sheet.
Cut out two matching ears out of the white foam sheet.
Cut out a circle from the pink foam sheet, then cut out the rest of the bow shape and glue them together.
Place all of the pieces to create Hello Kitty's face shape and then glue the pieces in place onto your white pail.
Let dry and have fun.
Notes
You can use felt instead of foam sheets if desired.
MORE DIY EASTER BASKET IDEAS
Easter Basket Fillers by Color
Easter Baskets for Men/Teen Boys
Bunny & Chick Upcycled Baskets