Just days away until Halloween. Yay! I finally had the chance to squeeze in another project in. This one is another super easy one (of course. Simple, but will easily add to your own creepy Halloween scene. Are you ready to make some fishnet jars? Let's do it!

These literally take minutes to put together. Here's what you'll need:
Glass Jars
Fishnet Stockings
Choice of Spray Paint. I used

purple

& black
Battery Operated Tealights
See? How hard could it be?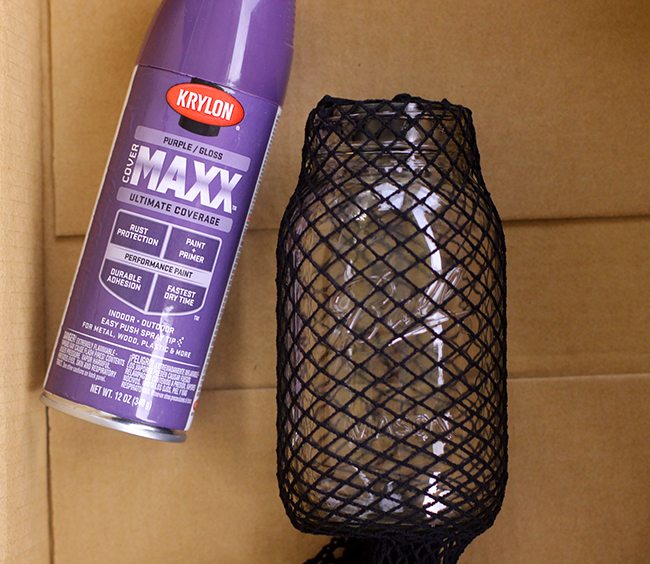 To make my jars extra fun, I alternated with both purple and black spray paint. I simply wrapped the fishnet stockings around my entire jars. Following the directions on the spray paint, I sprayed over the stockings and on to the glass. Alternating the two colors all the way around the jar until fully covered. I waited just a few minutes for the paint to dry up and then carefully removed the stocking. Then, I let them dry completely. That's it!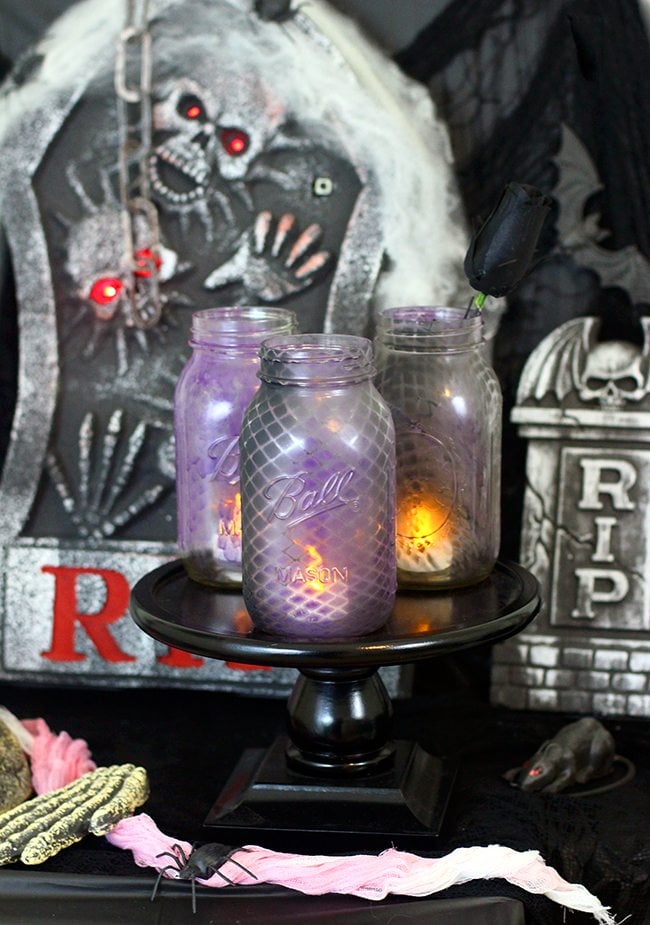 For that cool touch, insert a battery operated tealight. I love how they came out. There is something about purple and black together that give it an extra fun and creepy feel.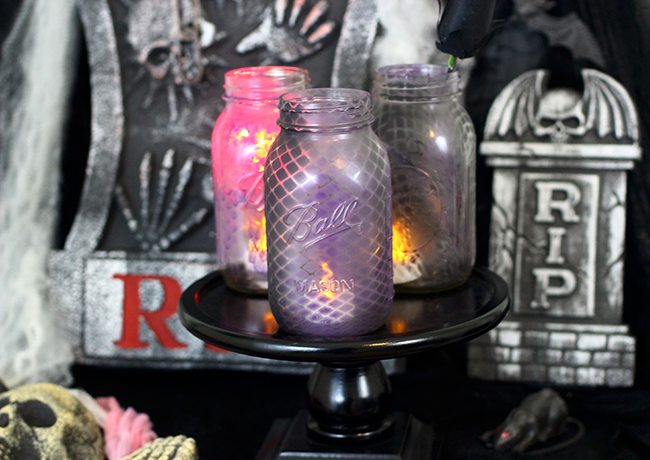 What are your Halloween plans?