It's been such a long time since we had a big family dinner. One of the things I've been missing so much since moving is family! Finally, the stars aligned after a few months, I was able to have both of my parents over for dinner. There's something special about gathering around the table, isn't there? With authentic inspiration from Bertolli, my dinner party was a true hit. This is a sponsored post by Lunchbox about 150 Ways to Bring Tuscany to Your Table, all opinions are my own.
Are you ready to join me and take your dinner party to Tuscany with Bertolli? Mangia! Mangia!
Appetizer Idea: Cutting board with breadsticks, crackers, cheese & grapes.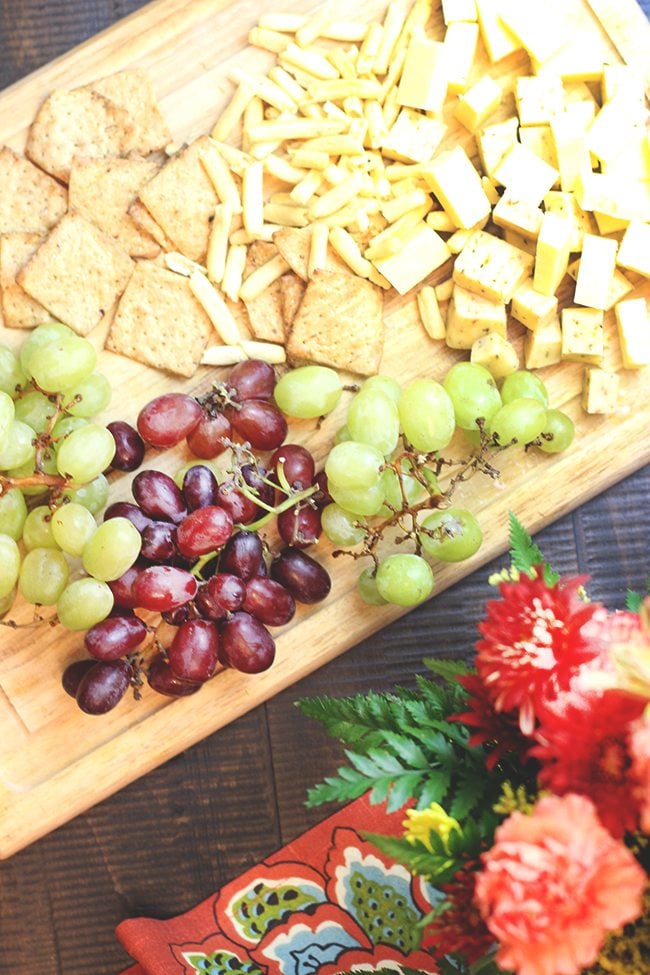 For something fresh and new, I was excited to bring Tuscany to my table. Having a fun theme with quick and easy ideas was perfect. After all, I don't want to slave away in the kitchen all day, I just want to enjoy my company. I hadn't had that much fun in ages and can't even wait to go it all over again.
Your local Stop & Shop, Giant or Martin's is a wonderful place to pick up your choice of Bertolli sauces and dinner party supplies!
Centerpiece Ideas: Fresh Flowers & upcycled Bertolli jars with battery operated tealights inside.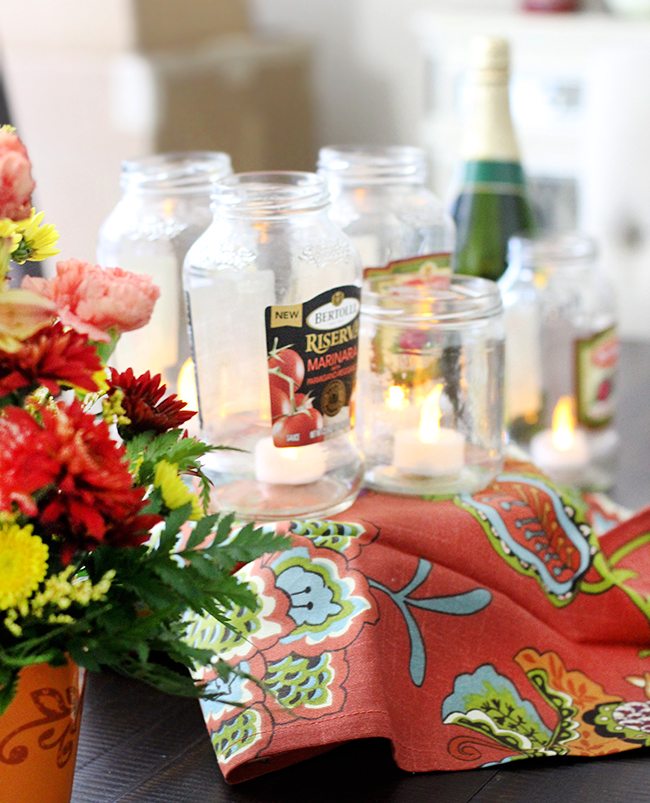 Starters? Try thick sliced tomatoes topped with slices of fresh mozzarella, basil. Top with olive oil & balsamic vinegar.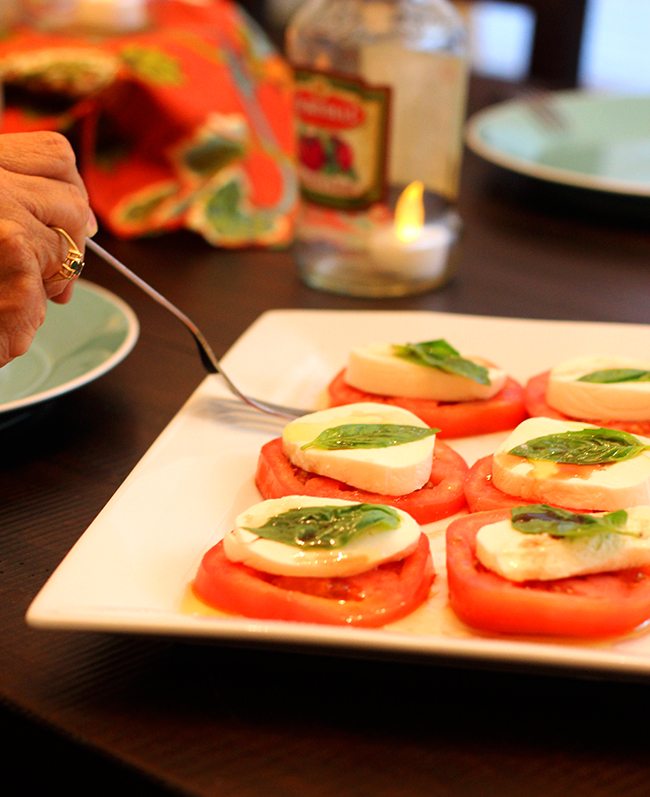 Starters: Big veggie packed salads, add olives for an Italian touch.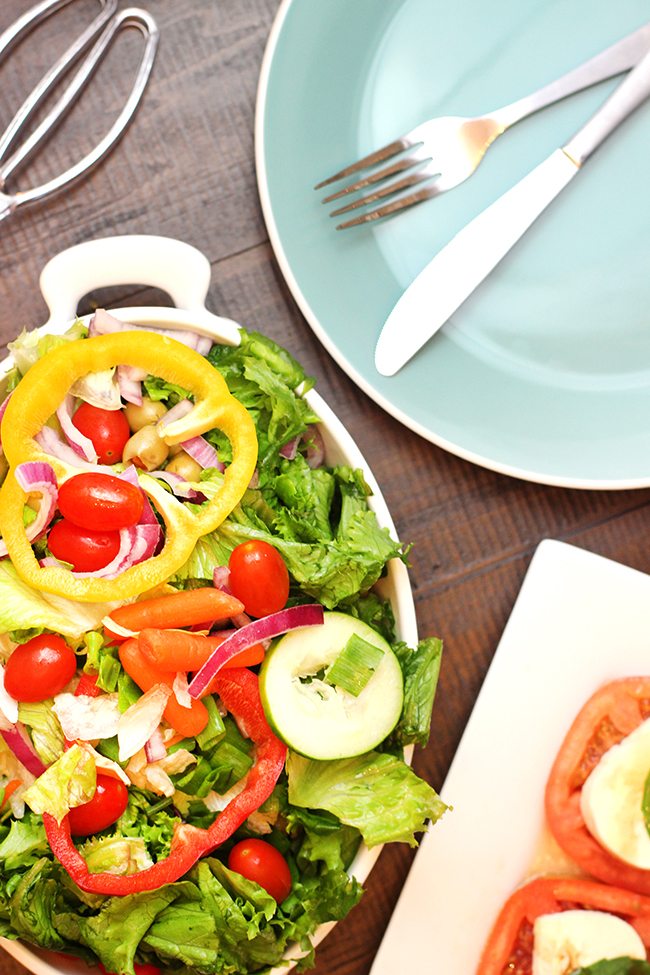 Must have! Loaves of Italian bread for the table to share.


Dinner Idea: Make a big family batch of saucy meatballs to top over spaghetti, pasta or even spaghetti squash.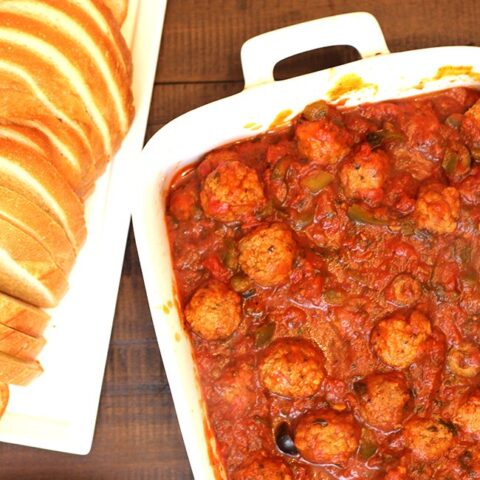 Slow Cooker Italian Meatballs
Ingredients
2 - 24 oz Jars of Marinara Pasta Sauce (Bertolli Tomato & Basil recommended)
⅓ Cup of Sliced Olives
1 Green Pepper Chopped into Small Pieces
1 - 28oz Bag of Pre-Cooked Frozen Italian Meatballs
Instructions
Add all ingredients to the slow cooker and give a stir to distribute evenly. Cook on high for 2 to 2.5 hours.
Pasta is an afforable way to feed a lot of guests and the perfect way to enjoy Bertolli sauces. Yum.
There's nothing quite like gathering around a home-cooked Italian meal, it's comforting, fun and tasty. Bertolli has been sharing their rich authentic sauces for 150 years! They happen to know a little something about bring Tuscany to your table, you think? It's also a great way to get a dinner together quickly so throw a meal together fast that tastes delicious and enjoy your friends and family for a little long around your table!
But, don't forget dessert!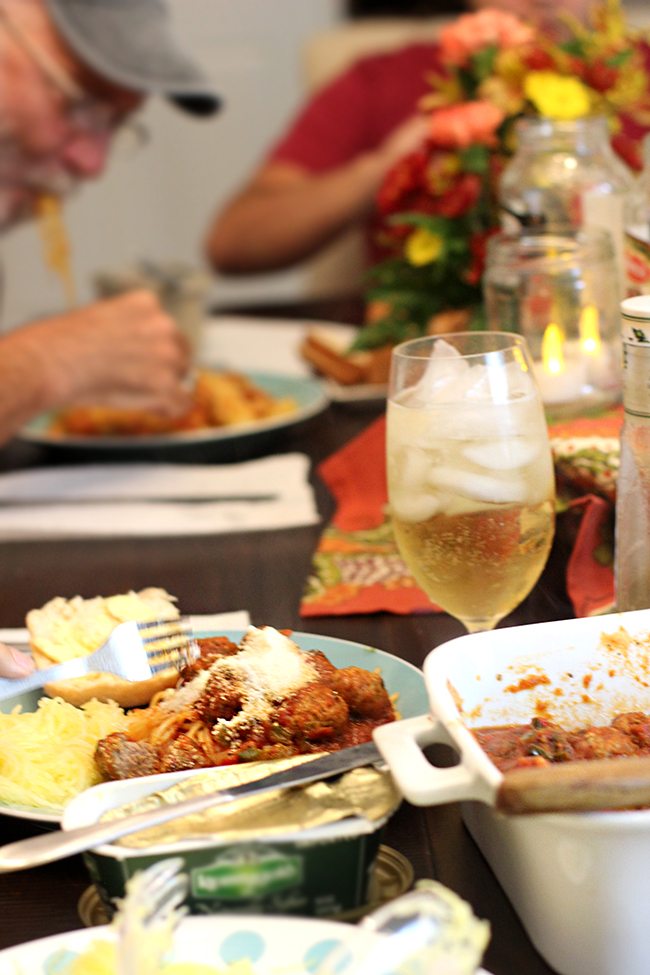 Dessert Idea: Gelato Bar. Include choices of gelato and toppings.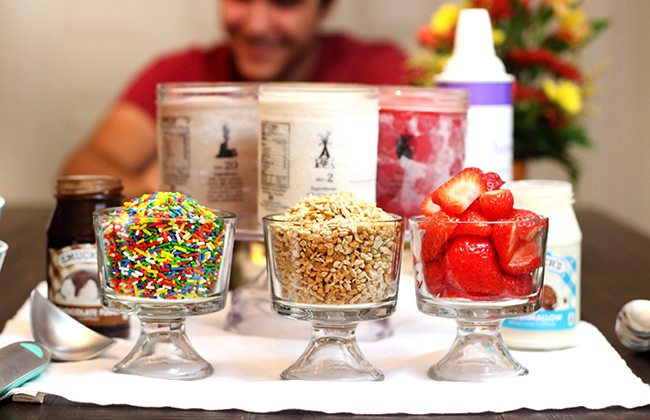 We had such a fun time and I can't wait to do it again. But, now it's your turn!
BERTOLLI SAVINGS
Want to save on your own Italian Dinner Party? You can save on your favorite Bertolli is at a reduced price from 10/9 – 11/5 at your favorite Stop & Shop, Giant and Martin's stores!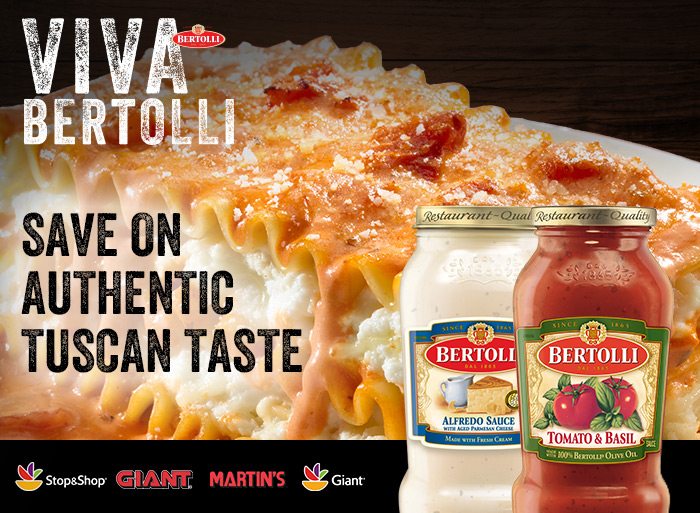 #BertolliDinnerParty Gift Card Giveaway
PRIZES:
Two winner will receive a $100 Gift Card to host your own party!
Choice of Stop & Shop, Giant and Martin's gift card.

RULES:
-Read the Official Rules here.
-Giveaway is open to US Residents
18+ -Giveaway ends on 11/03/2015 at midnight EST
-Entries are only valid through the Giveaway Tools Form
Leave a comment and tell me why you'd like to have an Italian Dinner Party at your home or tell me which idea is your favorite in this post.