January feels like a new beginning, but it's also the time of year where boredom seems to kick in. I thought it was time to make things a little more colorful and cheery. What better way to do that than to share some fun Rainbow recipes. We're not just talking about dessert recipes either, I found some tasty rainbow themed savory ideas for you too! From inspired fun sweets to rainbow sandwiches, there's something for everyone.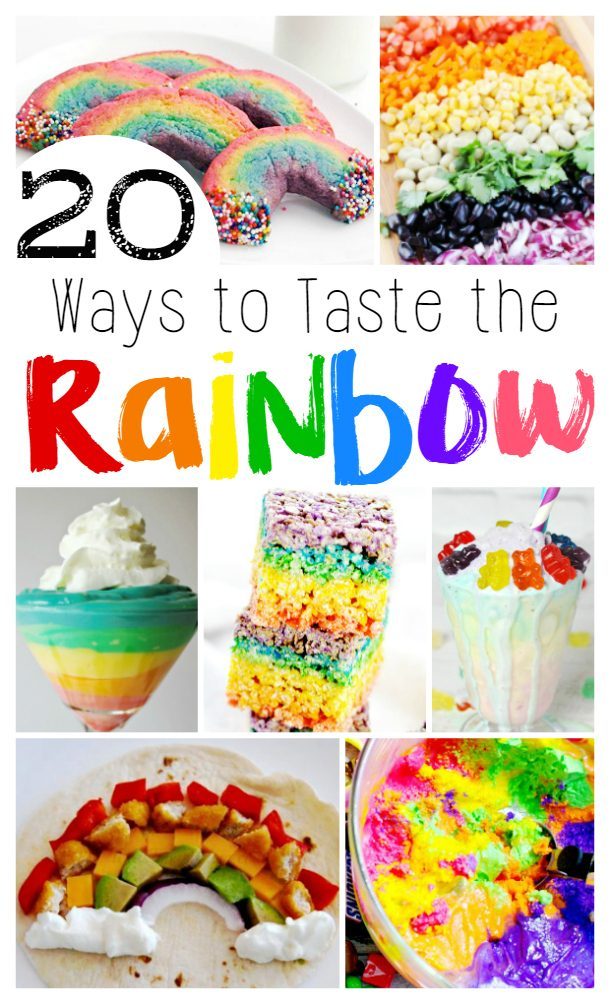 These rainbow recipes are great to make any day better but they're also perfect for unicorn parties or rainbow themed parties. You can also make these recipes for your St. Patrick's Day celebration too. I am a total sucker for adorable food presentation (Koala cookies anyone?) and these recipes don't disappoint. I hope you like them as much as I do.
20 Colorful Rainbow Recipes
Here are the perfect recipes for any occasion that calls for fun. Let's brighten up and dig in!
Sweet Rainbow Recipes
I have to admit that rainbow themed sweets bring a real smile to my face.
Rainbow Popsicles from Cutefetti
Rainbow Pasta Salad from Cutefetti
Rainbow Frozen Yogurt Bark from A Night Owl Blog
Rainbow Rice Krispie Treats from The Gracious Wife
Rainbow Sprinkle Cookies from Fancy Shanty
Rainbow Vanilla Pudding from Parenting Chaos
Rainbow Star Pinata Cookies from The Suburban Mom
Rainbow Gummy Bear Milkshake from B Inspired Mama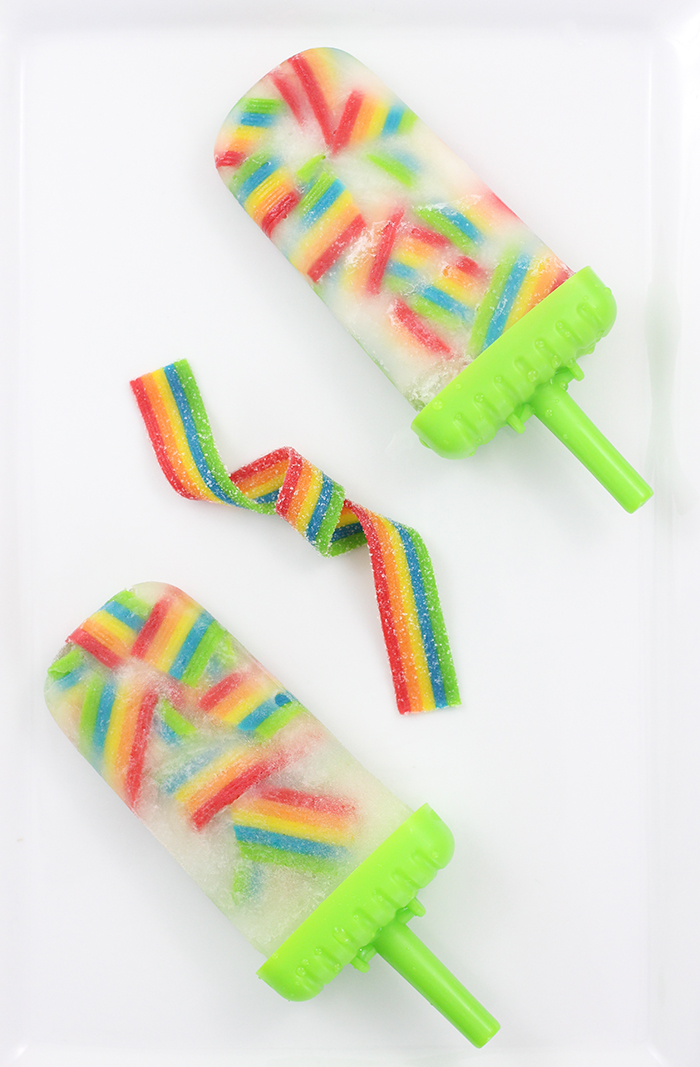 Rainbow Jello from Must Have Mom
Skittles Rainbow Dairy Free Ice Cream from Nerdy Mamma
Rainbow Popsicles from The First Year Blog
Rainbow Layer Cake from Live Love Texas
Sweet Rainbow Tacos Snack from Nerdy Mamma
Rainbow Cupcakes from Cutefetti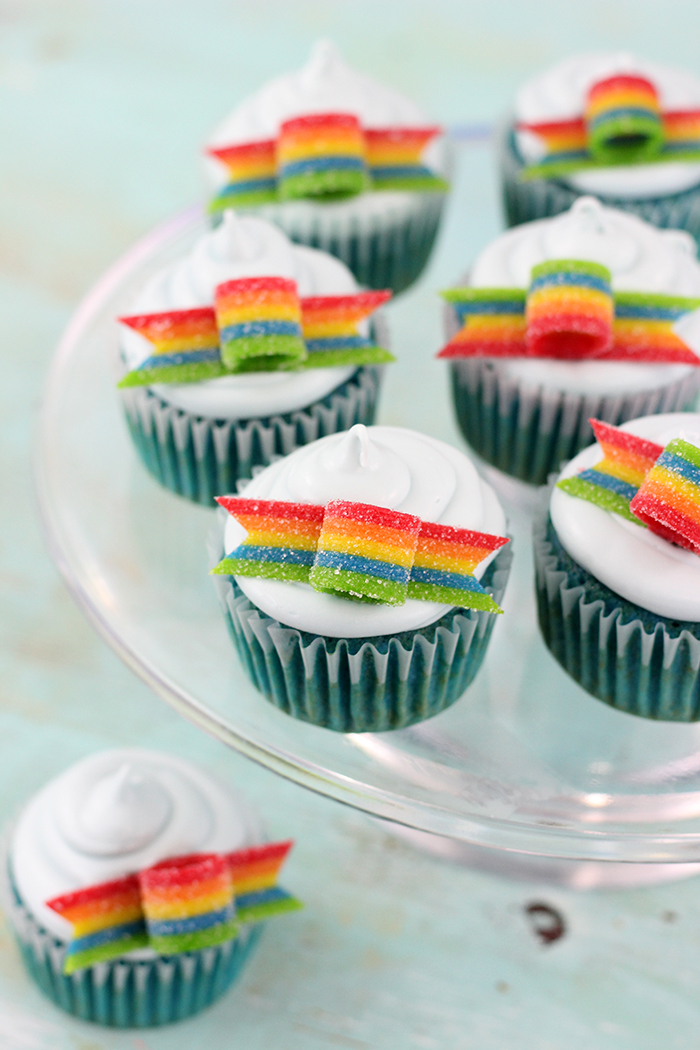 Savory Rainbow Recipes
Sweets are fine, but you can also find fun savory rainbow recipes too. Bring something new to the table.
Chicken Nugget Rainbow Wrap from Live Love Texas
Rainbow Veggie Pinwheels from Dinner at the Zoo
Rainbow Spaghetti from Sugar Spice and Glitter
Fresh Rainbow Salsa from Sugar Spice and Glitter
Rainbow Bread from A Few Shortcuts
Healthy Rainbow Sandwiches from In the Playroom
Rainbow Grilled Chicken Salad by Savvy Saving Couple
Rainbow Cauliflower Crust Pizza from Gimme Delicious
That's a wrap! Can you even handle the cuteness?
If you want more cute recipe ideas, check out these Pomeranian Treats & Pizza Cookies too.
Which of these fun rainbow themed recipes do you want to try?