Can you believe the first month of the year is almost over? Did you already forget about the resolutions you made? Before any more time slips by, I thought it would be a good time to share a cool reminder that you're worth spending time on. Make a Me Time Idea Jar and fill it with all of your favorite ideas. Just grab an idea out of the jar whenever you need a feel good pick-me-up! This is a sponsored post by Mirum Shopper about Own Your Look Rewards at Publix, all opinions are my own.

Publix is now offering rewards when you treat yourself this year. You can earn a $10 Publix Gift Card when you purchase $30 of participating products. Check to see which beauty favorites are included. Now let's get busy preparing these fun jars and get ready to treat ourselves right this year.
DIY Me Time Idea Jar
You can make a fun jar using any mason jar or any other cleaned out food jar. I love the idea of making it a little fancy, so for my jar I painted it one of my favorite colors, added ribbon and used a gold marker to write "mine" on it. Now to fill it up with fun ideas!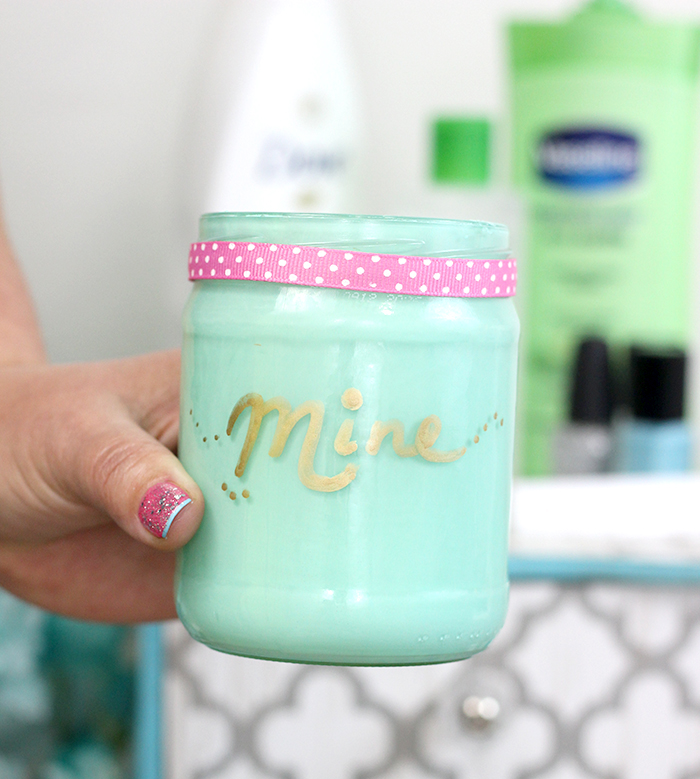 Ways to Celebrate You
Want some starter ideas to fill up your me-time jar? How about these self loving things to do:
Give Yourself a Manicure. My favorite quick fix manicure includes softening up my cuticles in just minutes using lotion. Check out Vaseline® lotions to find the perfect match for you skin needs.
Try a New Look. Always wear your hair down? Try a fun up-do. Whip out that curling iron and have some fun in the mirror. You'll feel awesome.
Kick Back and Read. Nothing soothes the soul quicker than a good book or indulge your guilty pleasures and flip through your favorite magazine.
Learn Something New. Have something you've always wanted to learn but never took the time? Take a class or just teach yourself something fun online.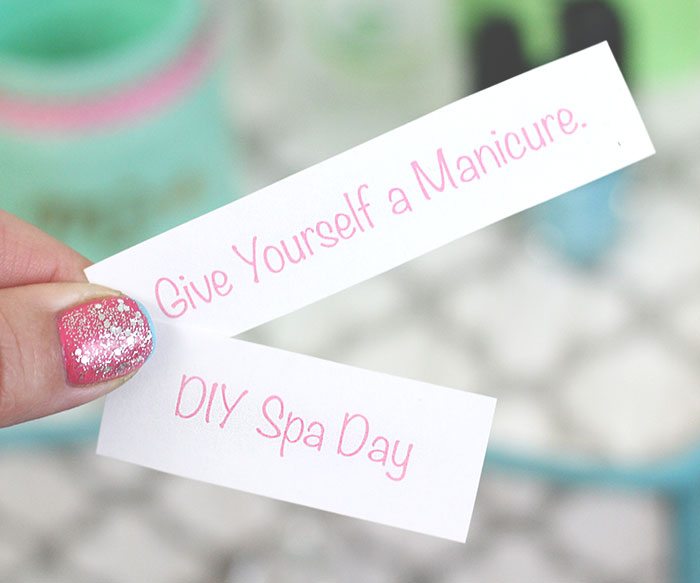 Spend Time Outdoors. Get out for a walk, do some gardening or just breath in some fresh air. Make sure to bundle up and embrace all that nature has to offer.
DIY Spa Day. Get your self love on with a major beauty refresh. I love to do face masks, pedicures and get my brows in shape. Make it fun! Kick off your beauty fest with Dove and Simple brand favorites at Publix. For the perfect face refresher, I love using St. Ives Apricot Scrub face wash. It's gentle and effective.
Write a Journal. Whip out that pen and write. Write down what you're feeling, something amazing that happened recently or goals you would like to achieve. It feels good to get your ideas out.
Turn off the Tech. Step away from the tech to refresh your mind. Maybe for 5 minutes or the whole day. Do whatever will make you feel good and refreshed. You might be surprised where the day leads you.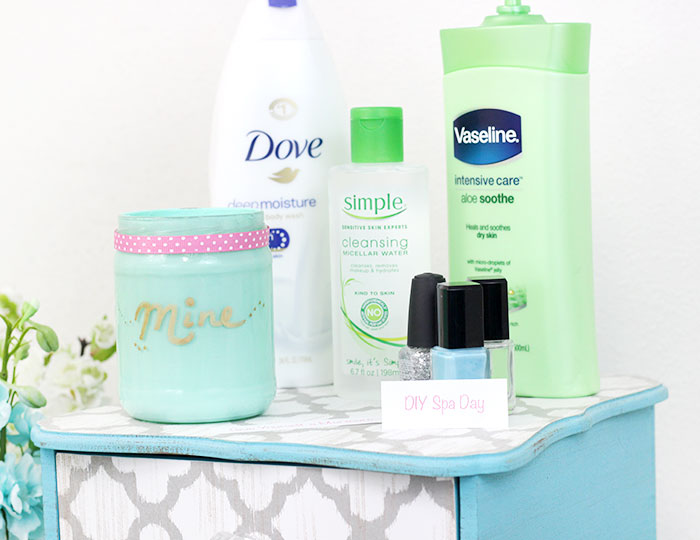 Look at Old Photos. Not sure about you, but I have a box of old photos that I love to look at every now & then. It's the perfect way to celebrate who you are to the core.
Sing it Out. There's power in music. Throw on some of your favorite throwback hits and belt them out. I always feel so good when I do this.
Call an Old Friend. Sure this is about me time, but this is totally about you. Catching up with a friend from your past will help to bring back fun memories and a smile to your face.
Take a Bubble Bath. Not only will you soothe your body and soul, the bubbles will lighten your mood.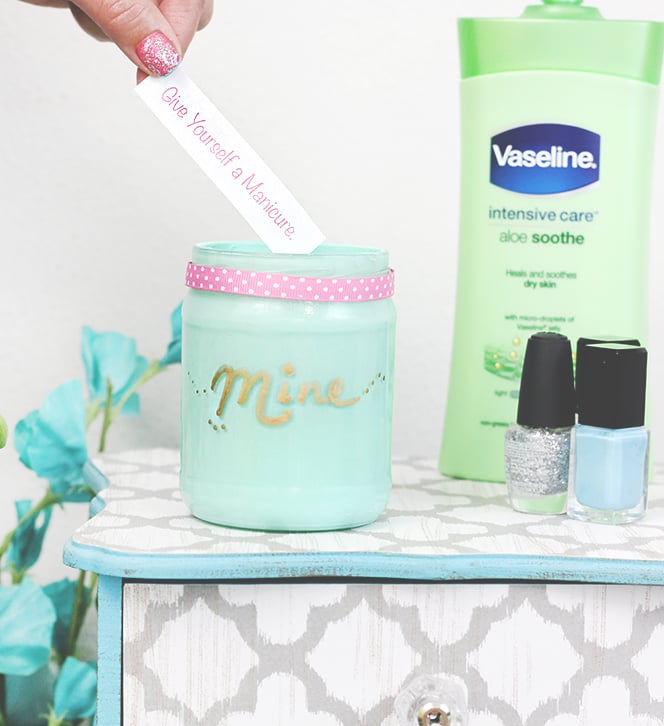 Don't miss the chance to try new things in the new year. Make the time to celebrate you & don't forget to get rewarded for doing it with Own Your Look Rewards.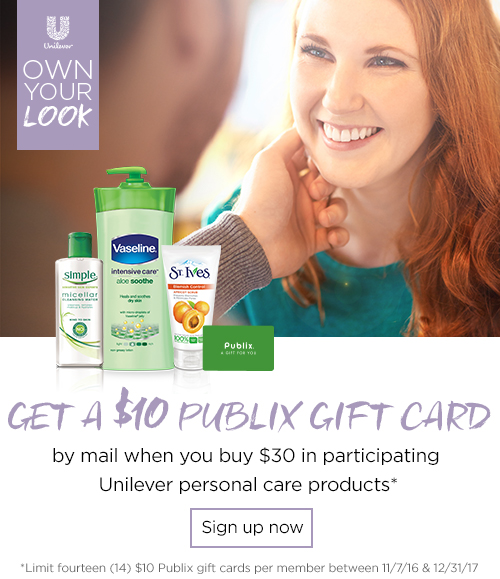 Which of these products will you pick up to earn your Publix reward?