Going to the movies is the perfect way to have fun and keep cool during the summer. The Secret Life of Pets is the perfect flick to take the family to. Make the event extra special by inviting friends with a DIY Movie Invite In a Jar. Add classic movie fare, a ticket and fill up a movie themed mason jar and let the fun begin! Sponsored by Simple Solution. All opinions are my own.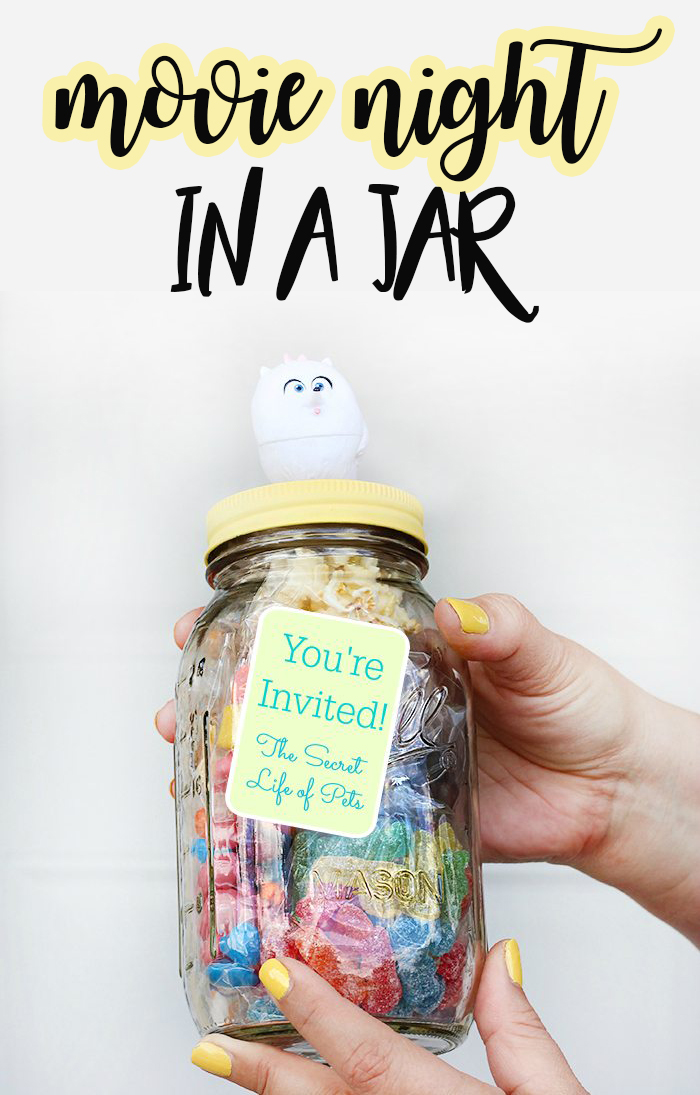 Are you ready to make this summer one to remember?
Let's get creative!
DIY Movie Invitation in a Jar
Here's what you need:
Mason jars or clear jar with a lid.
Acrylic paint & paint brush.
Super Glue or Fast Drying Strong Glue
Movie themed plastic figurine such as The Secret Life of Pets
Movie ticket or hand made "ticket" invitation.
Movie theater inspired treats such as popcorn and candy.
Step One: Paint your jar lids with your desired matching color. You will probably need 2-3 coats to cover. Let dry completely.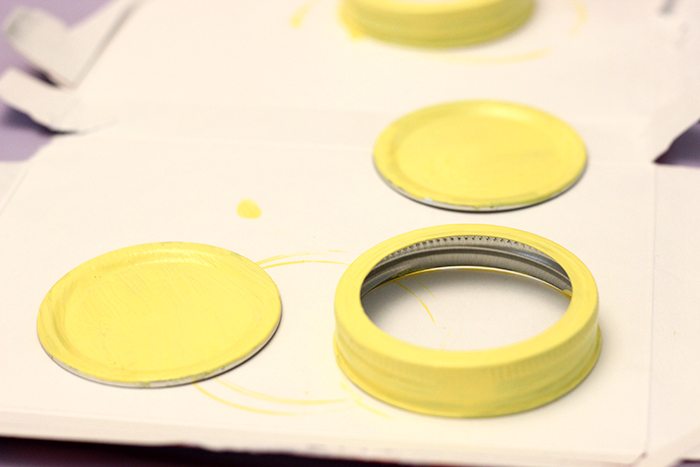 Step Two: Glue your choice of plastic figurine onto inner lid or the top center of the jar you are using. (If you are using a lid that does not seperate, make sure to twist the lid on before deciding where to glue your figure to ensure that it will be facing the front of the jar.)
Let dry completely.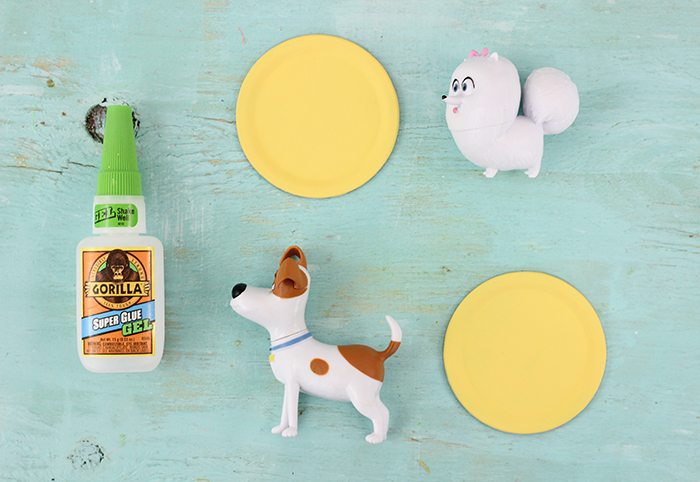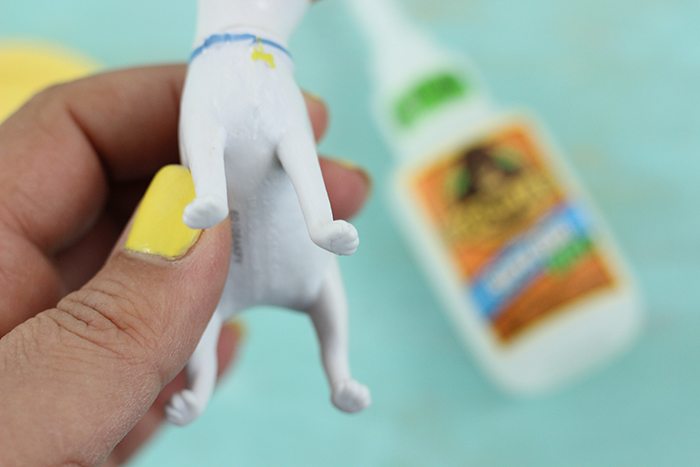 Step Three: Once your jar lid is set and dried, it's time to fill up your jar with fun movie goodies.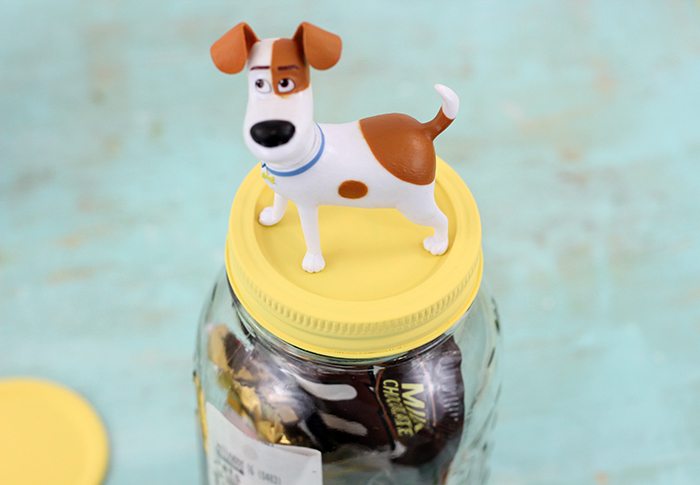 Featured: Max & Gidget from the upcoming movie The Secret Life of Pets.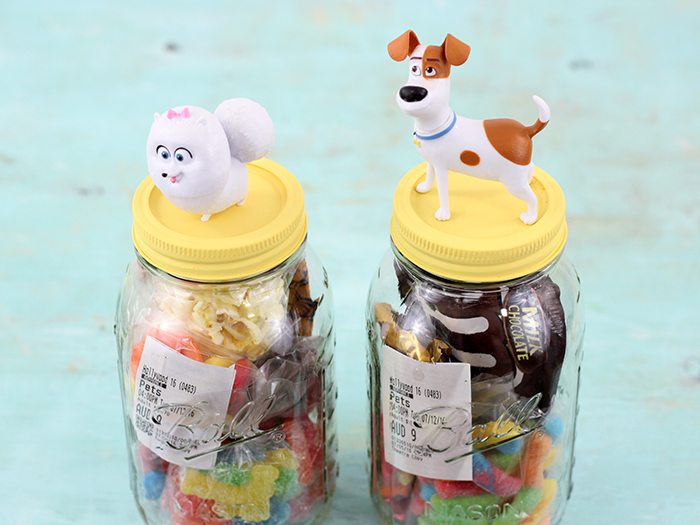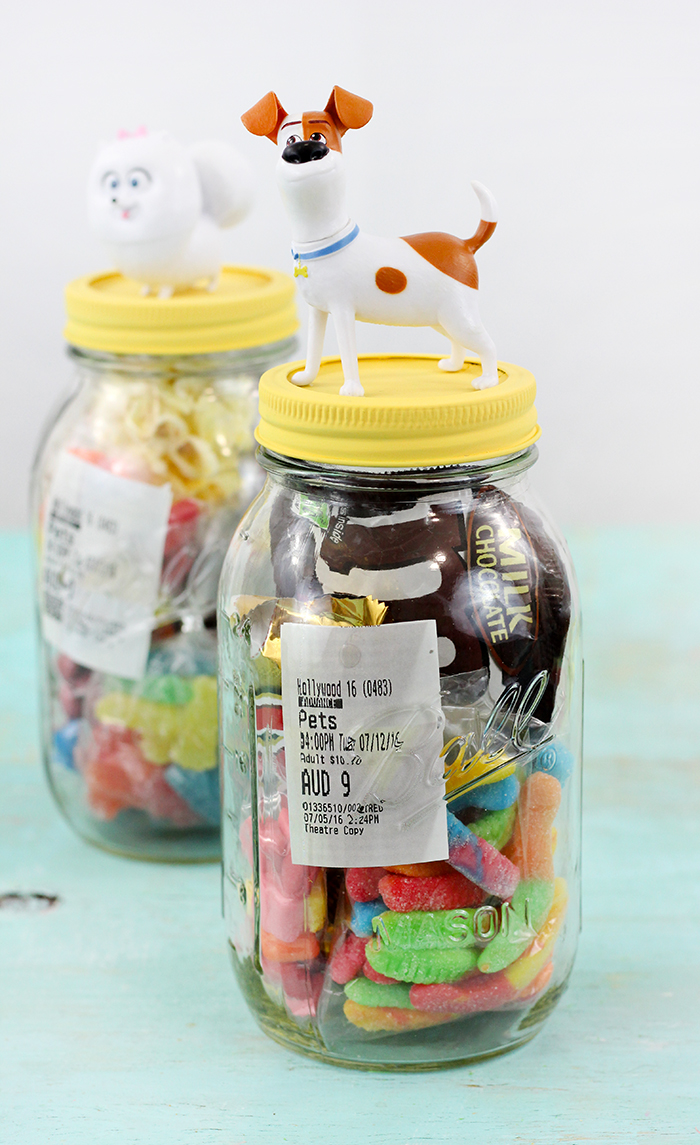 BEST MOVIE NIGHT TREATS
Here are my favorite picks for adding to your movie invite or movie night invite jars:
Popcorn, popped or a small microwave popcorn bag (S'mores popcorn)
Sour Patch Kids
Gummy Worms
Fun Sized Chocolate Candies such as M&M's
Mike & Ike Candies
Mini Cookies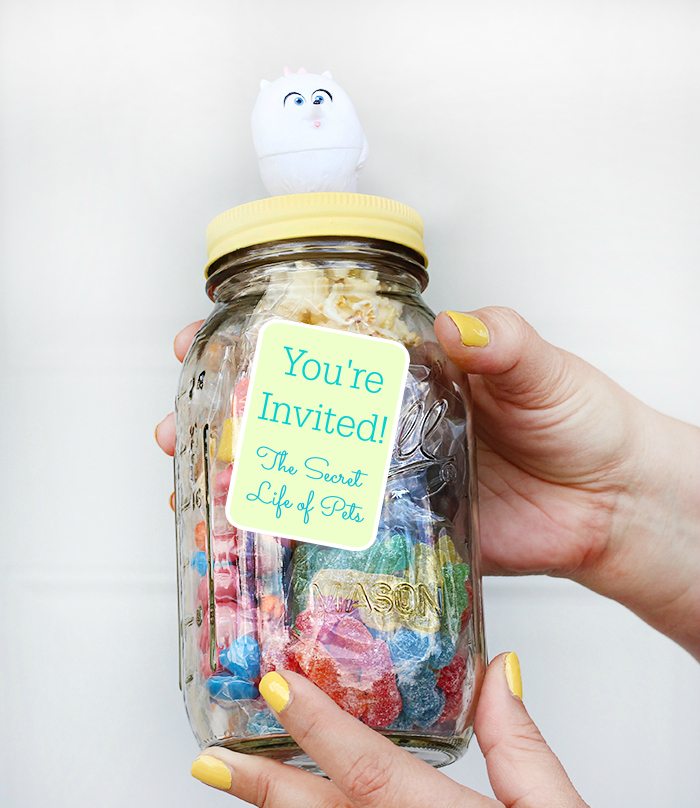 MOVIE NIGHT IN IDEAS
Make it a date night with these movie ideas. Hint: tips include ice cream.
How about dinner and a movie without leaving home? These tips are everything.
These out of this world movie night ideas are perfect for watching space movies.

Who will you be taking to see The Secret Life of Pets? What would you add to your Movie Invite Jars?