Going to the movies is the perfect way to have fun and keep cool during the summer. The Secret Life of Pets is the perfect flick to take the family to. Make the event extra special by inviting friends with a DIY Movie Invite In a Jar. Add classic movie fare, a ticket and fill up a movie themed mason jar and let the fun begin! Today's #PetCrafts is sponsored by Simple Solution. All opinions are my own. As pet lovers everywhere venture out to experience The Secret Life of Pets Movie, it's a great time to chat about home solutions like Simple Solution to combat pet odors and stains. 

Are you ready to make this summer one to remember? Let's get creative!
DIY Movie Invitation in a Jar
Here's what you need:
Mason jars or clear jar with a lid.
Acrylic paint & paint brush.
Super Glue or Fast Drying Strong Glue
Movie themed plastic figurine such as The Secret Life of Pets
Movie ticket or hand made "ticket" invitation.
Movie theater inspired treats such as popcorn and candy.
Step One:  Paint your jar lids with your desired matching color. You will probably need 2-3 coats to cover. Let dry completely.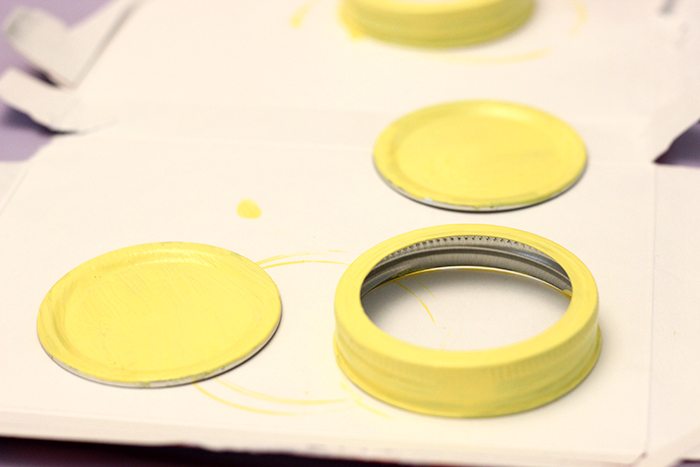 Step Two: Glue your choice of plastic figurine onto inner lid or the top center of the jar you are using. (If you are using a lid that does not seperate, make sure to twist the lid on before deciding where to glue your figure to ensure that it will be facing the front of the jar.)
Let dry completely.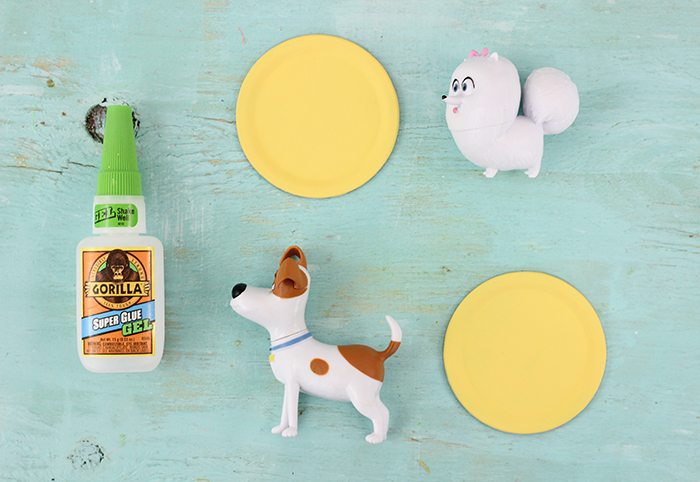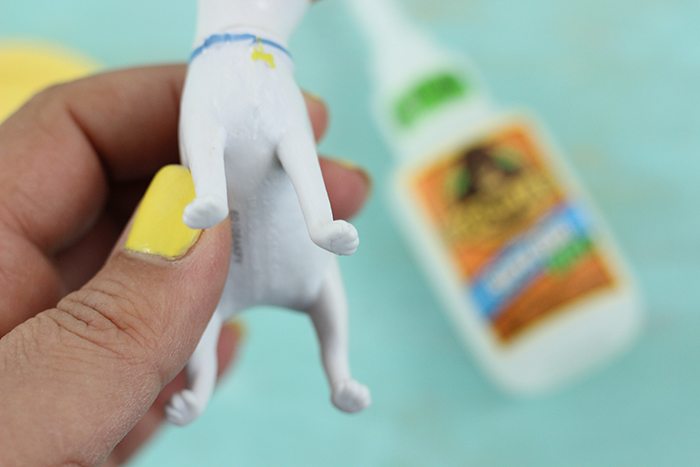 Step Three: Once your jar lid is set and dried, it's time to fill up your jar with fun movie goodies.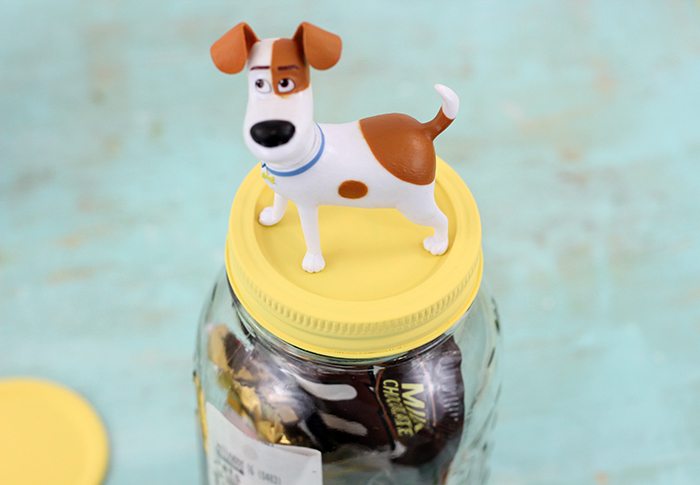 Featured: Max & Gidget from the upcoming movie The Secret Life of Pets.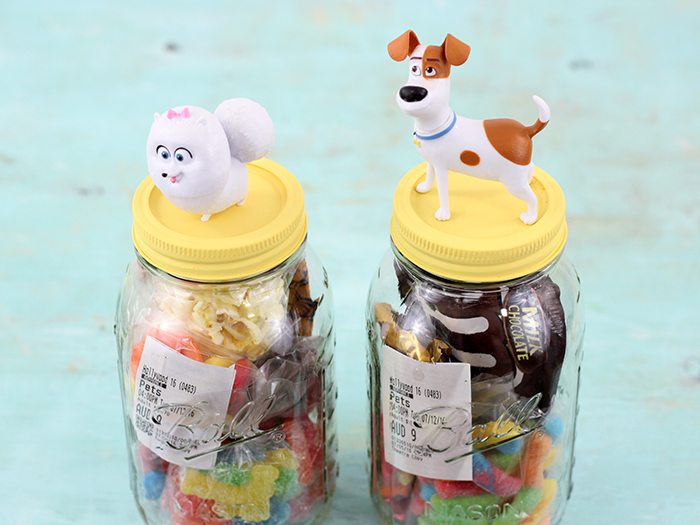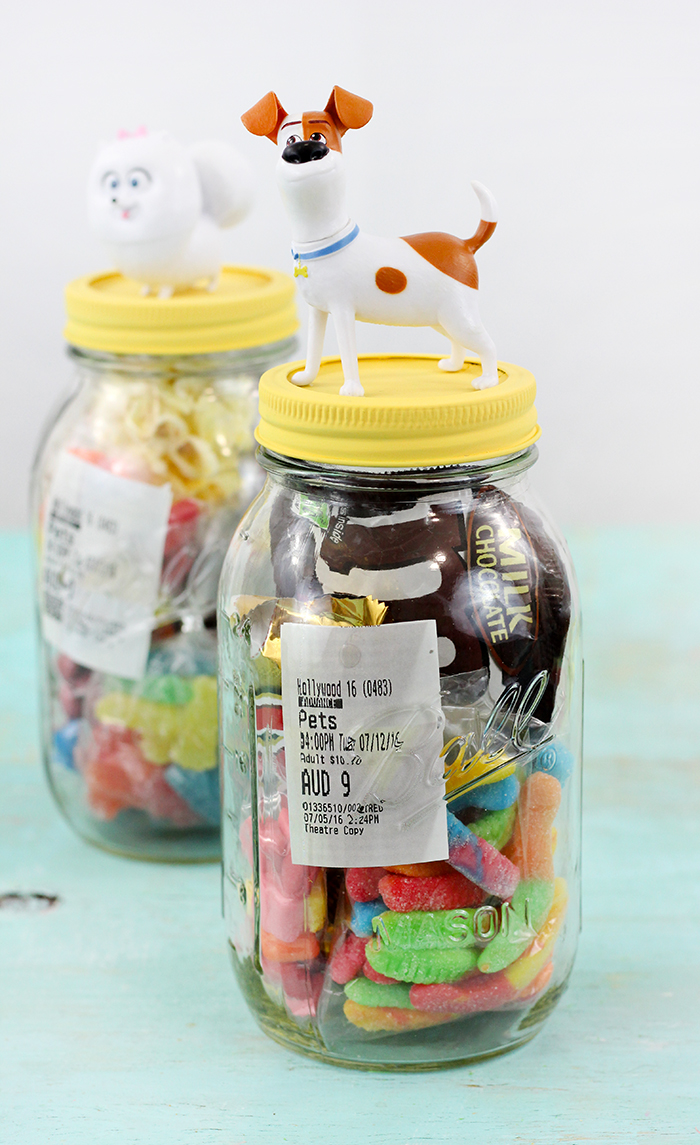 How to Tackle Pet Stains & Odors
Picture this, you arrive back home from a fantastic family outing at the movies and return to a stinky pet accident to clean up. Learn how to find just the right products and tips to really tackle this issue in this article on how to get tough on pet stains and odors. There is nothing worse than stinky scents at home that you can't seem to get to the bottom of. With the help of Simple Solutions, you can discover:
*How to properly pick up and clean up pet messes.
*Find out what the true causes of pet odors are and which products can effectively tackle them.
*Learn the difference between old stains and new stains and how they need to be treated differently.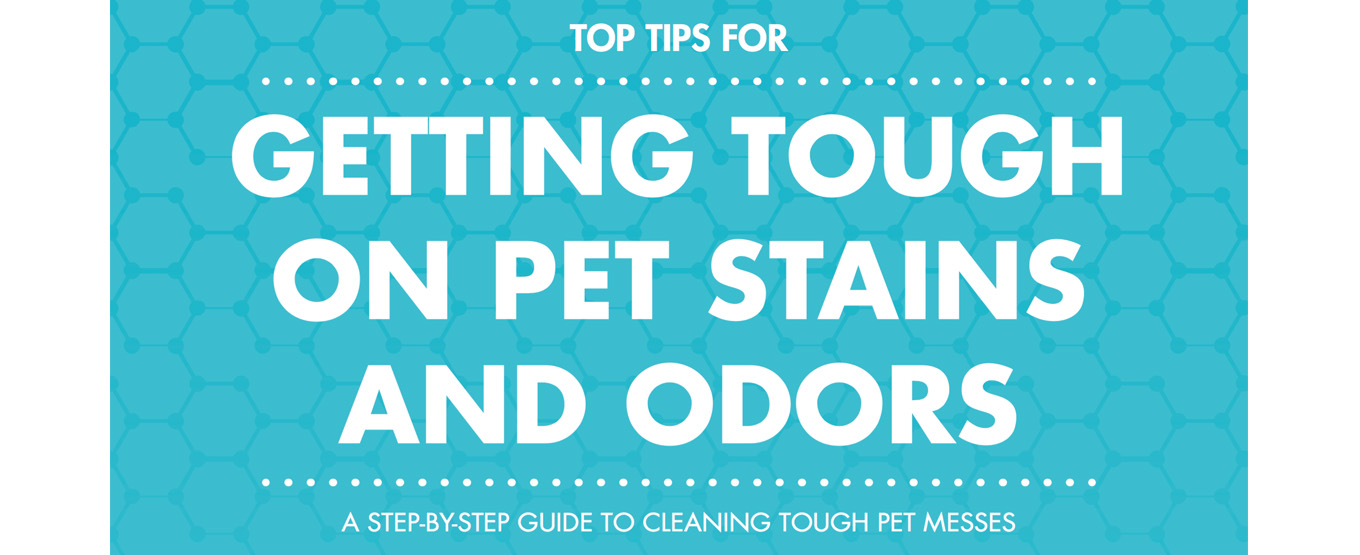 For even more tips and tricks, get this freebie complete with a step-by-step guide to cleaning tough pet messes compliments of Simple Solutions:
Free E-BOOK download: GETTING TOUGH ON PET STAINS & ODORS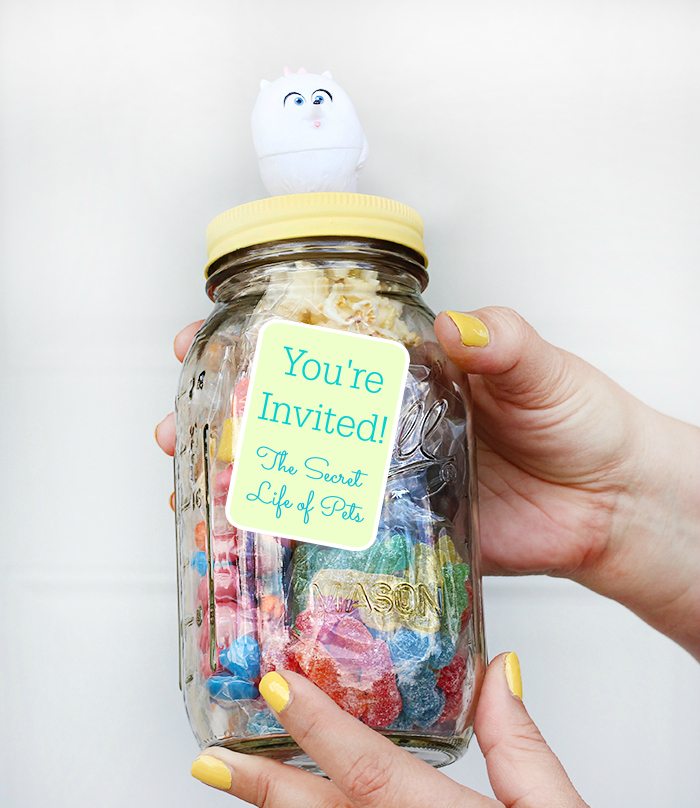 | | | |
| --- | --- | --- |
| DIY DOG LEASH HOLDER | DIY Movie Invite | Catch The Cat Toy |
| Candy Dog Craft | Max Treat Jar | DIY Dog Treat Jar |
| DIY Key Chain | MAX PERLER BEADS MAGNET | Sweetpea Paper Plate Craft |
| 5 DIY Masks & Puppets Inspired | Pup Greeting Card | Pet Activity |
Thanks again to Simple Solution for sponsoring today's craft inspired by The Secret Life of Pets.
Who will you be taking to see The Secret Life of Pets? What would you add to your Movie Invite Jars?