This post is sponsored by National Frozen & Refrigerated Foods Association (NFRA). All opinions are my own.
With fall schedules finally in place, we can't forget about the importance of squeezing in quality family time through the chaos. How about dinner and a movie at home? These movie night-in ideas are so easy that you can easily sneak them in on any busy weeknight thanks to delicious solutions from the freezer section at your local grocer.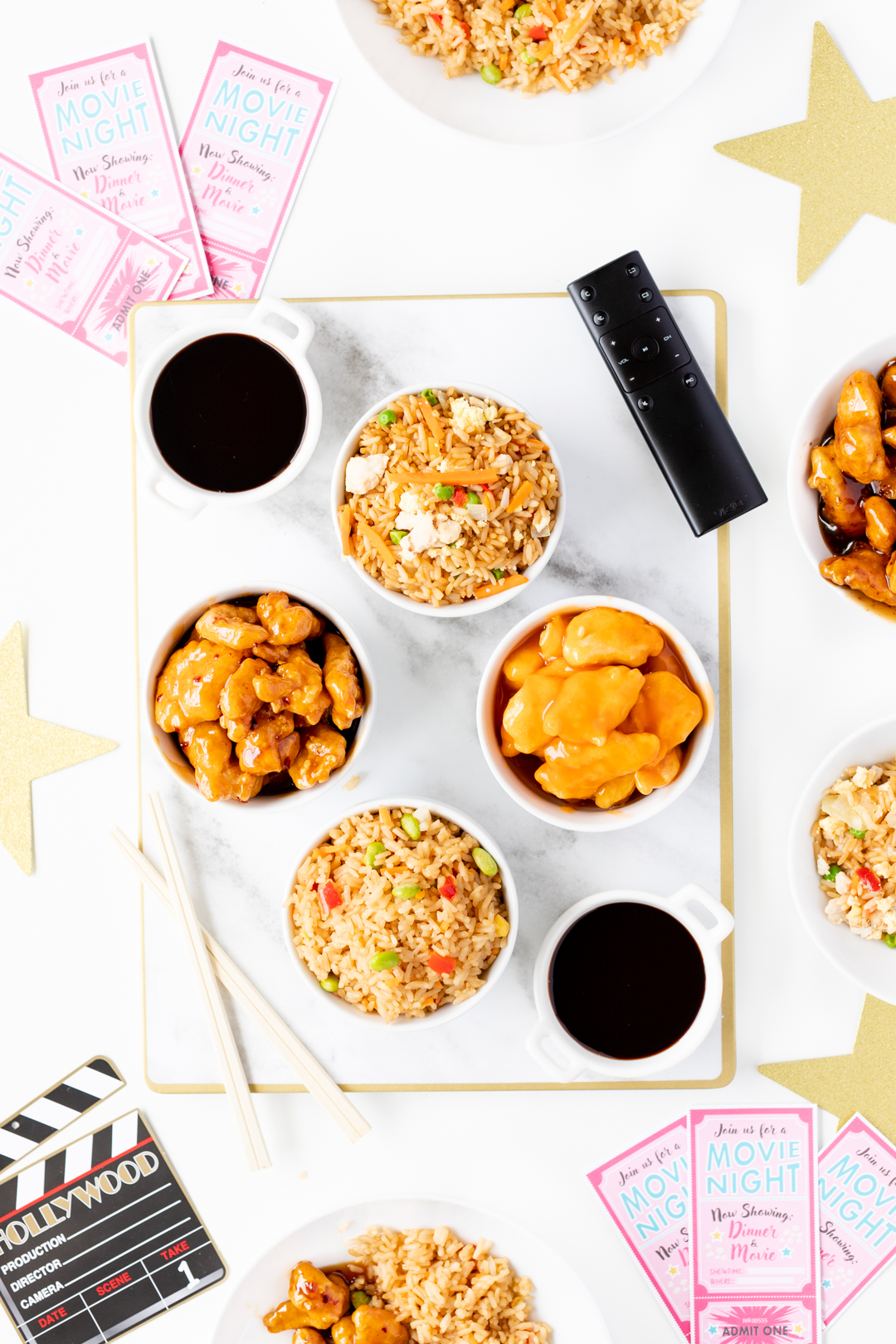 Dinner choices from the frozen section are SO convenient and will allow you to prepare something special in no time. Another perk is that frozen picks like meals can offer nutrient-rich fresh flavors any night of the week with no fuss. That's what I'm all about! After all, the whole point is that you want to enjoy more time with your family.
FAMILY MOVIE NIGHT-IN IDEAS
Little moments with your family are everything. So, let's go over how you can whip up a fun weeknight celebration the easy way.
There are two simple elements to make the perfect movie night with dinner at home.
Delicious, but easy meal you can make any night with little effort.

Fun movie pick that your whole family can enjoy together. (See fun printable invite below.)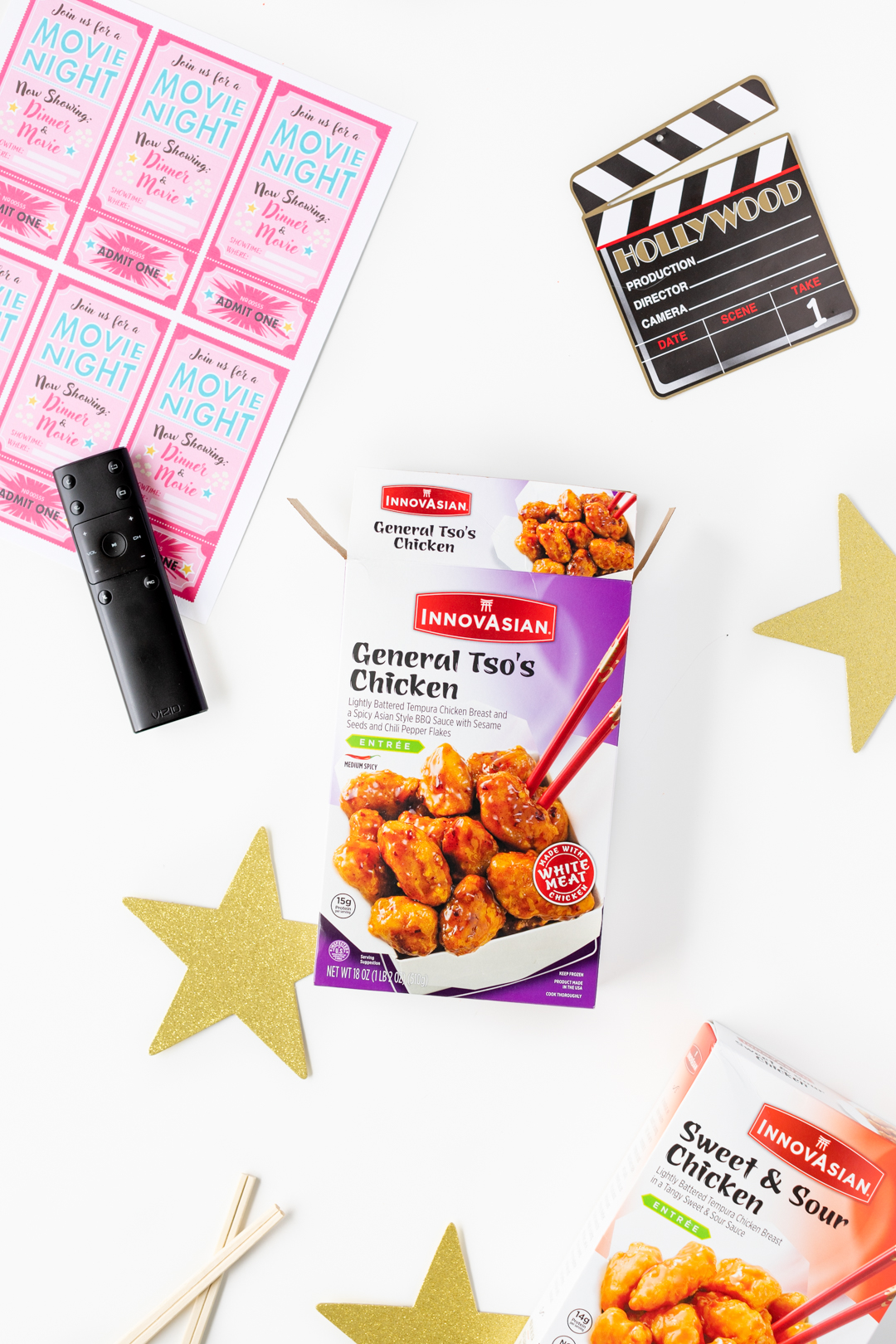 EASY DINNERS FOR MOVIE NIGHT
One fun suggestion is to serve up multi-serve Asian inspired entrees and family-size fried rice flavors from InnovAsian. They have all of your tasty favorites such a General Tso's Chicken and Sweet and Sour Chicken to start.
You might be into a pizza and a movie instead. In that case, you might want to check out Brew Pub Pizza for something toasty and cheesy. Their Bacon Cheeseburger pizza would be fun to try with the family.
Another fun treat? How about burritos and a movie? Check out the tasty single serve burrito options from Red's All Natural. Everyone can choose which flavors they want to enjoy during family time. It's a win/win.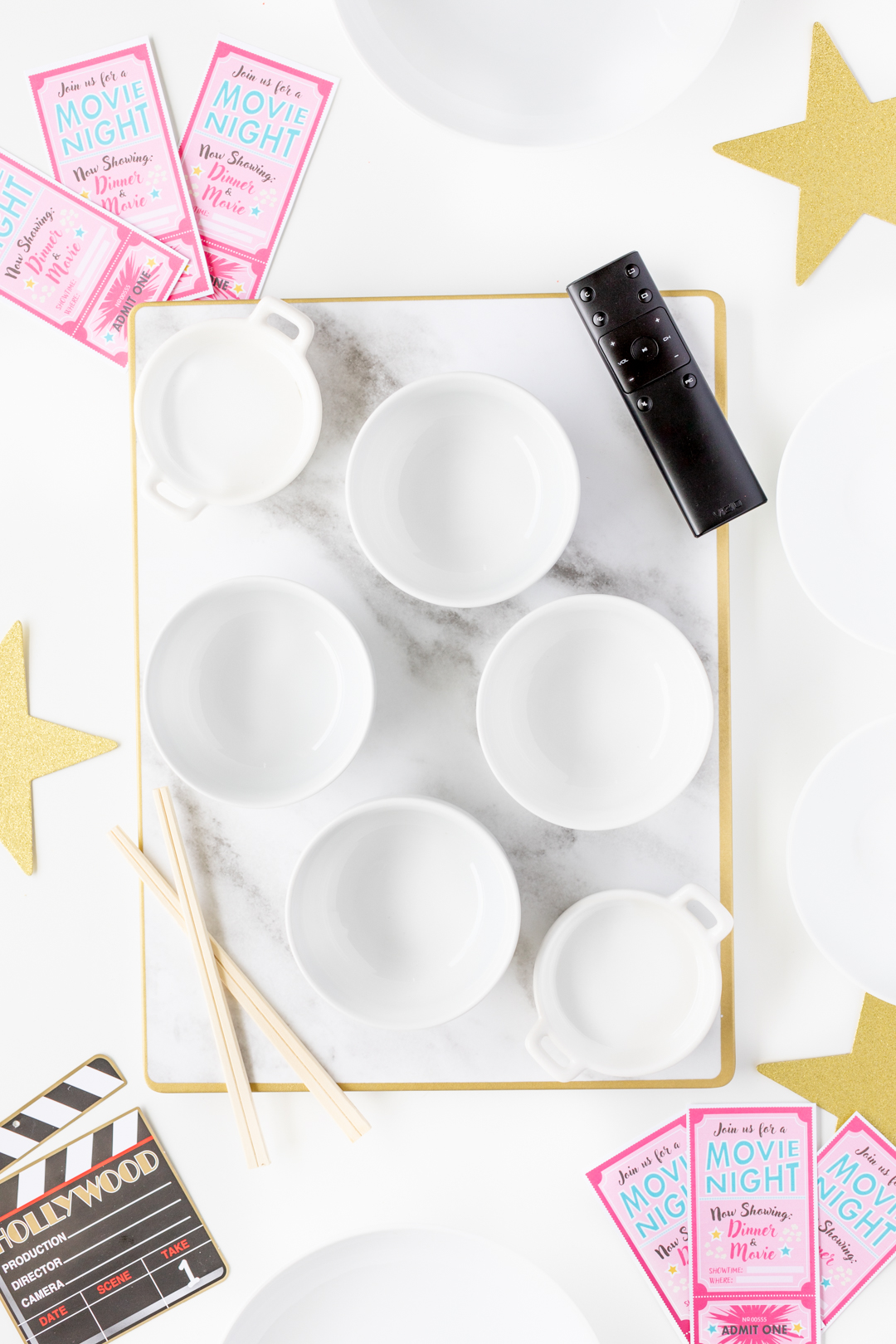 HOW TO SERVE DINNER ON MOVIE NIGHT
Family style meals are SO fun! If you have a coffee table in your family room, that will be perfect to set the food on. Another option is to keep the food on the kitchen counter or dining room table for serving and then eat on TV trays.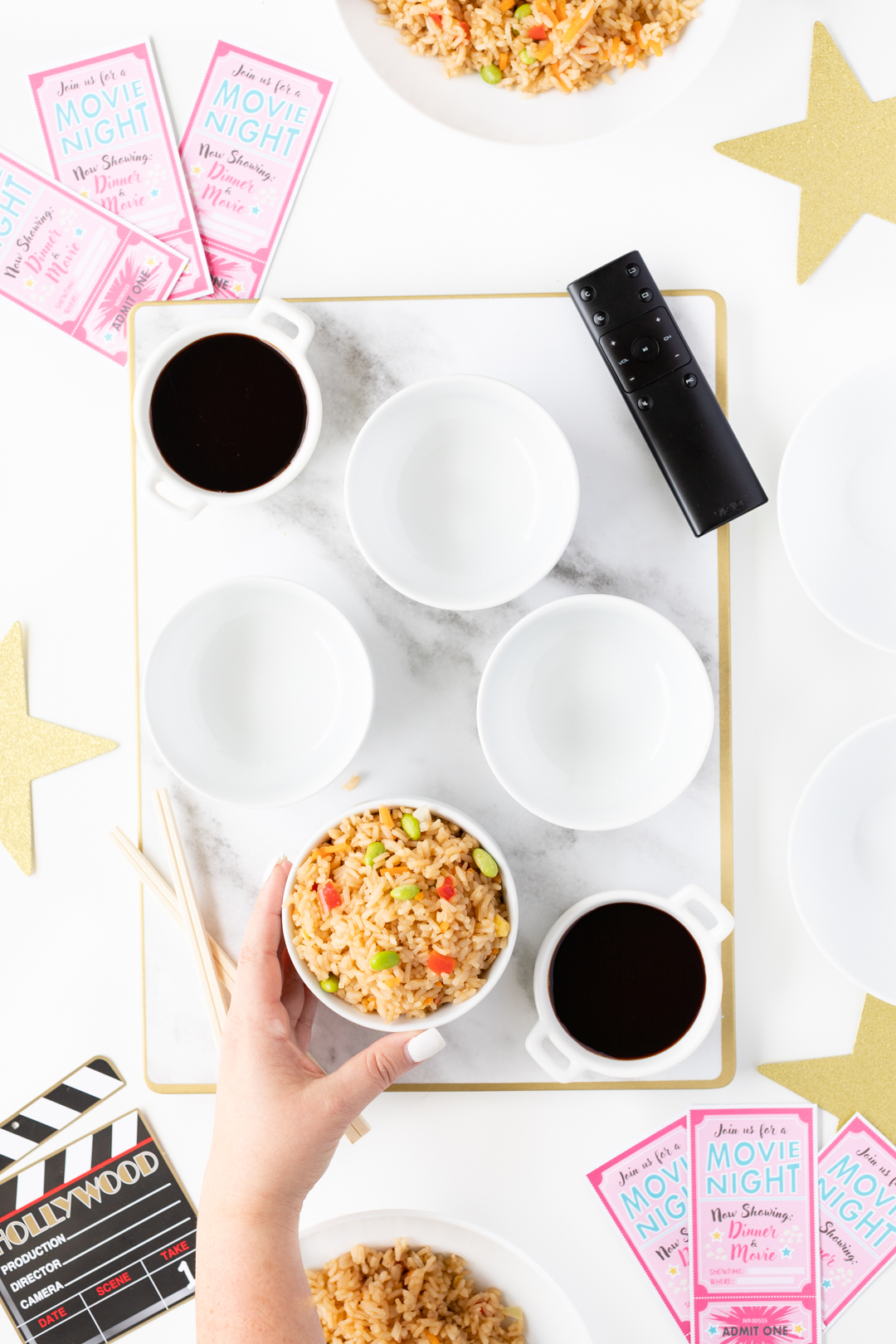 A fun idea for setting up a buffet style dinner is to use a large tray and set a variety of serving plates and bowls on top.
Add all your InnovAsian choices, cooked frozen vegetables and any additional toppings and sauces to the bowls.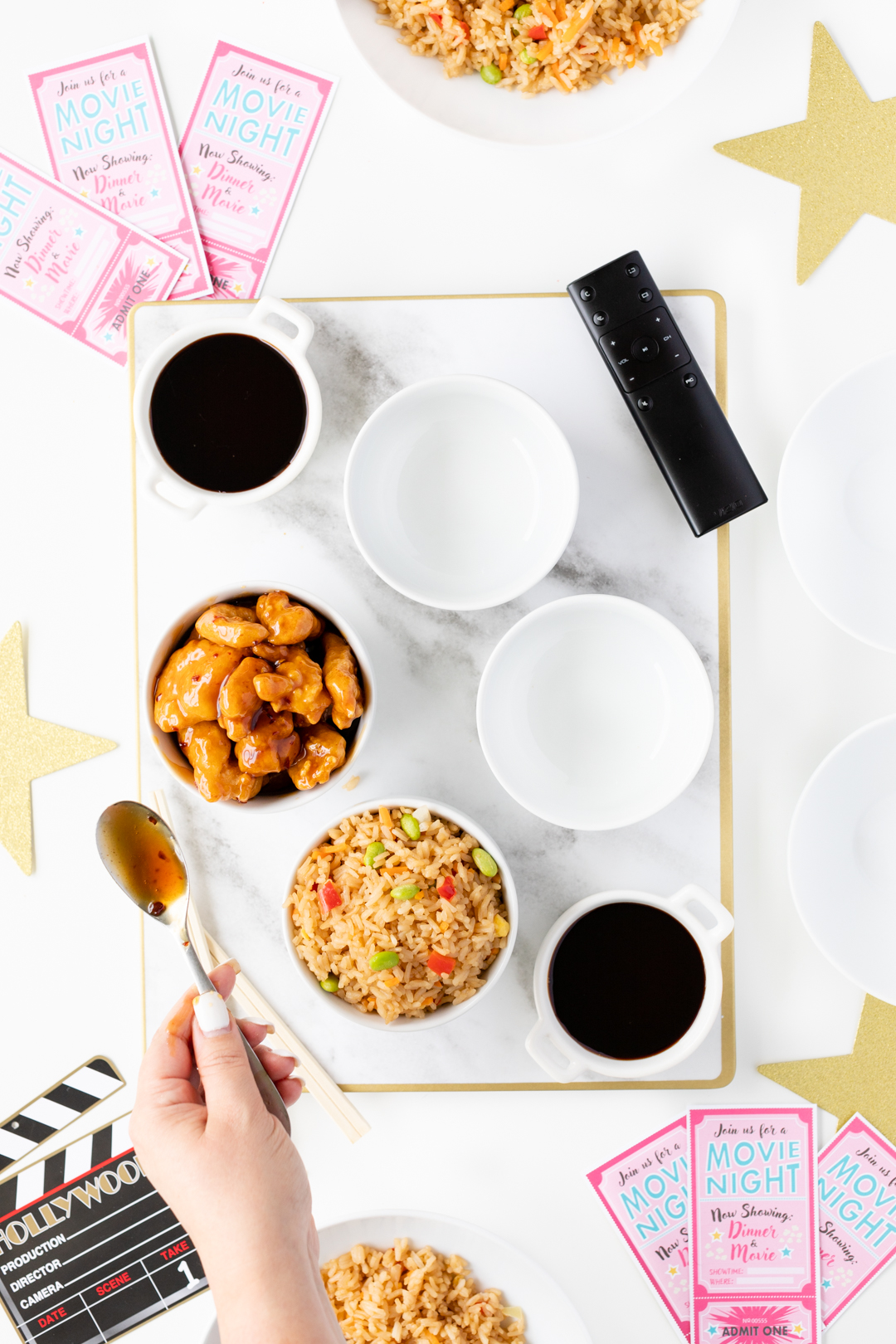 Everyone will love being able to pick and choose what they want, making movie-night even more tasty and enjoyable for all.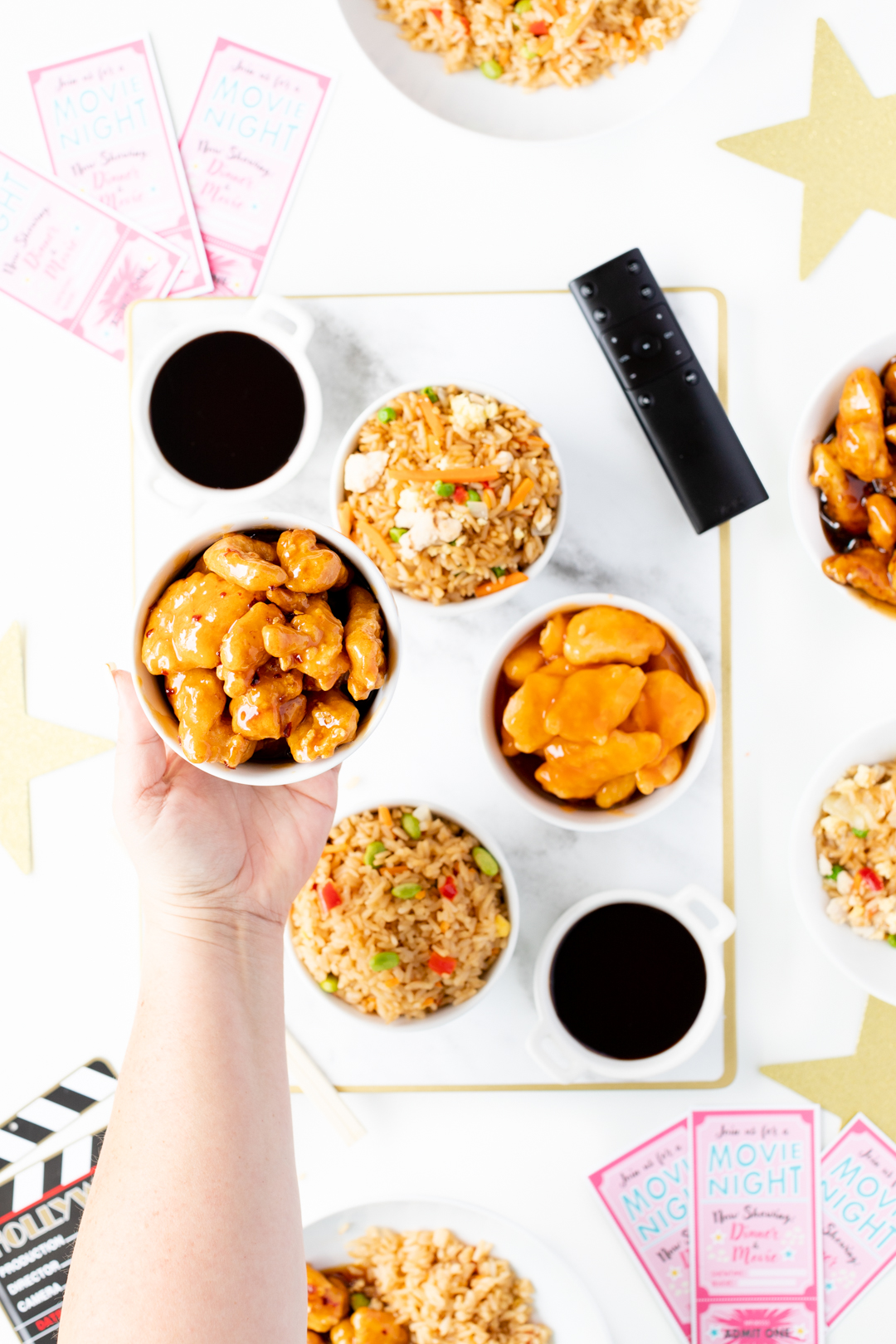 Everyone will love being able to pick and choose what they want, making movie-night even more tasty and enjoyable for all.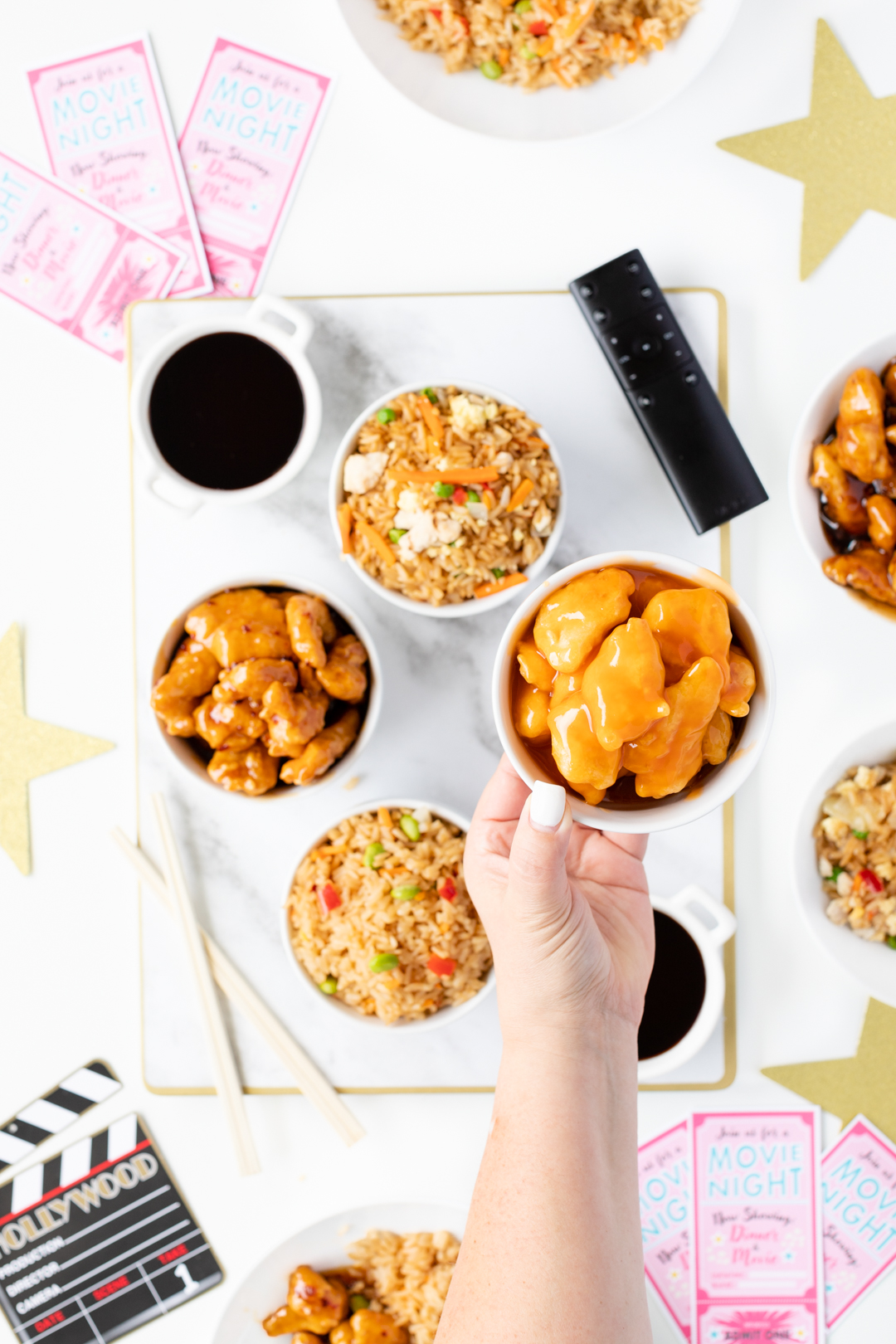 HOW TO PICK A MOVIE FOR FAMILY NIGHT
Next it's time to pick a family movie. Here are my favorite three ways to pick the best movie to watch that will make the whole family happy.
Rotate who gets to pick a movie each family night.

Have everyone add their family-friendly pick to a hat and pick one.

Add a few family-friendly picks to a list and everyone votes on their choice.
HOW TO MAKE MOVIE-NIGHT EXTRA SPECIAL
Build up the excitement by cordially inviting your family members to your special fun-packed night with an invitation.
Download Dinner & Movie Night Invitation Tickets (pdf) – 6 per page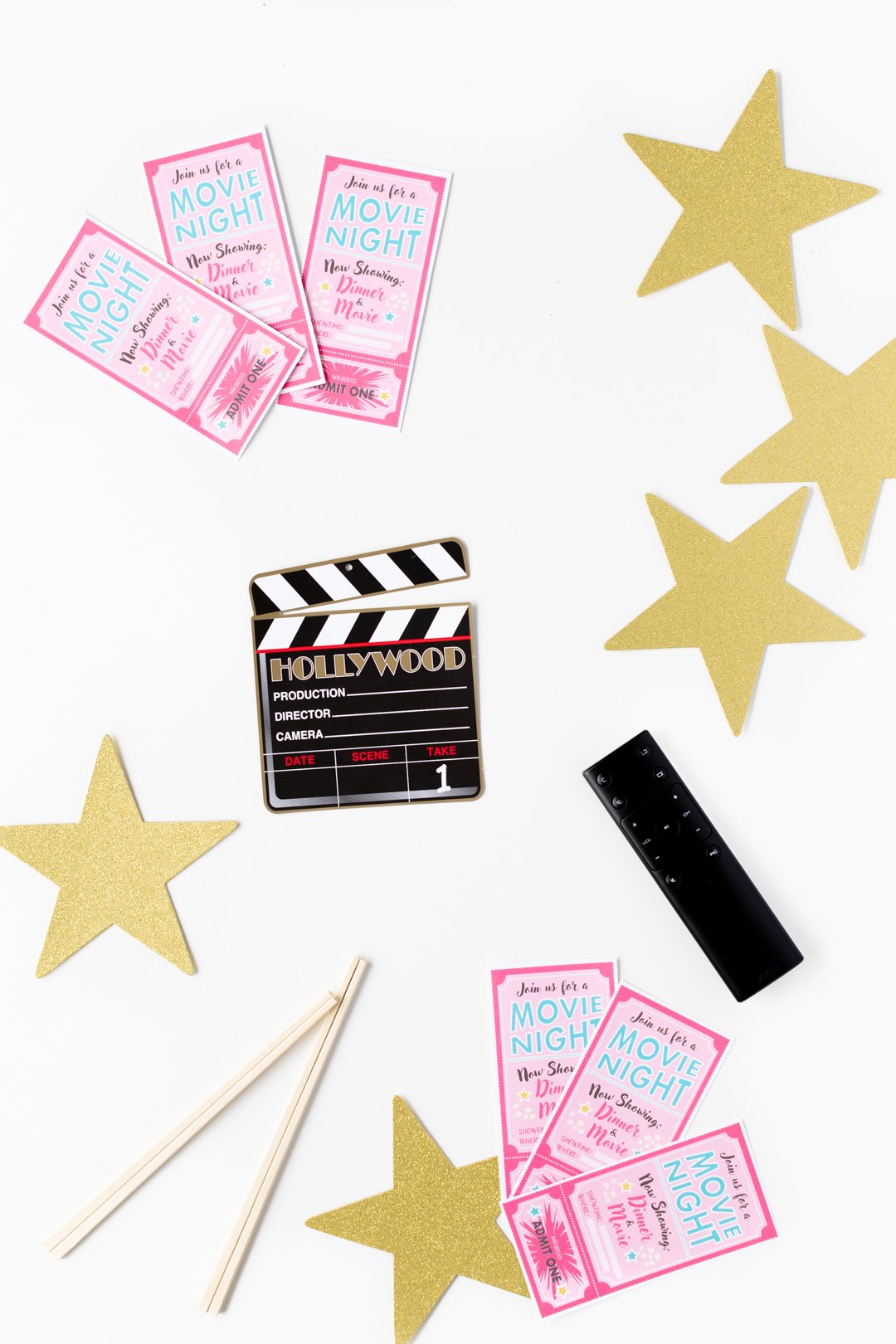 Keeping stocked up on these favorite frozen products will allow you to be ready for movie night any day of the week. That's a big parenting win if you ask me!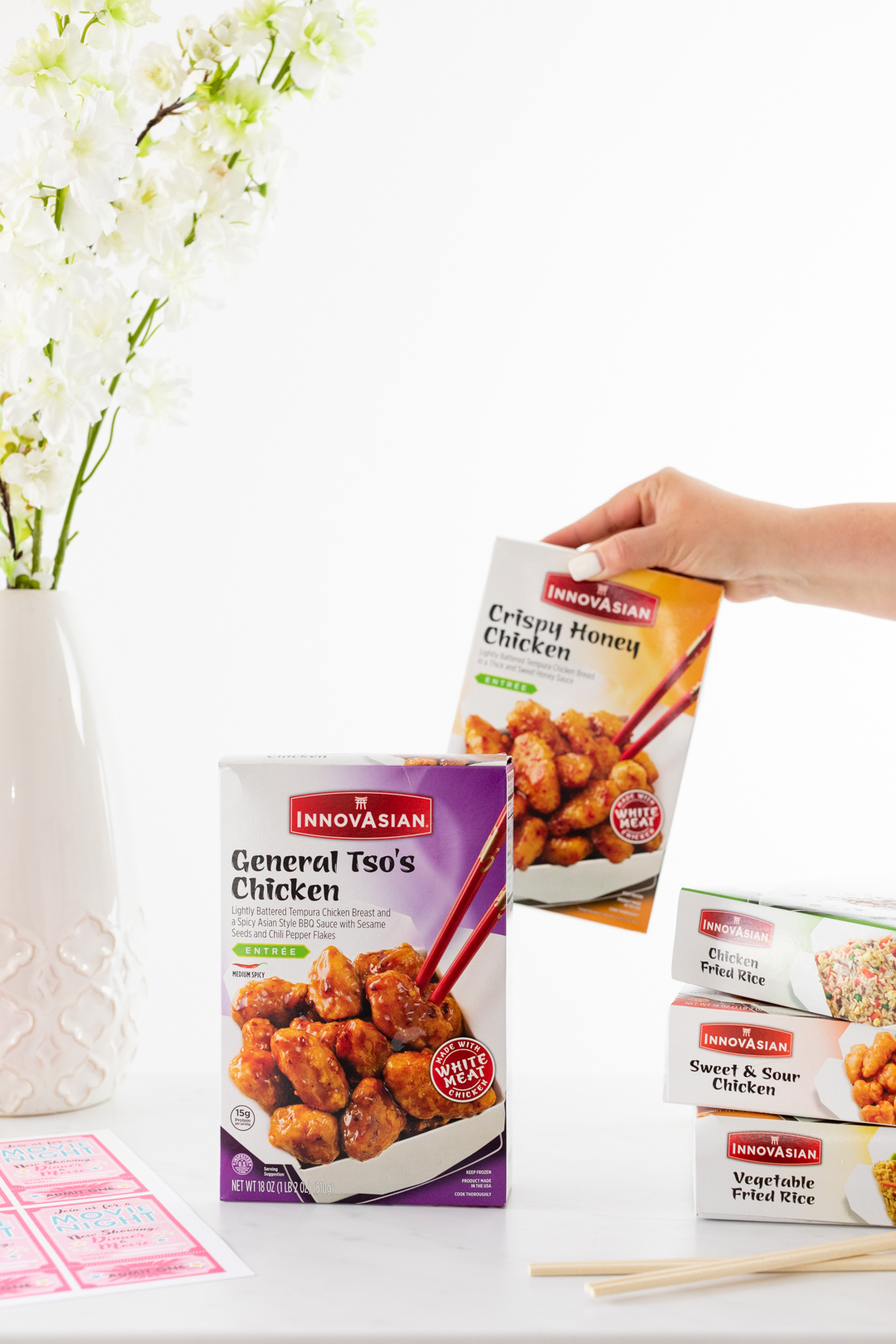 Visit Easy Home Meals for even more great family meal inspiration!