I am a member of the Collective Bias® Social Fabric® Community. This shop has been compensated as part of a social shopper amplification for Collective Bias and its advertiser.
Food is definitely one of the fun highlights of the holiday season. One of my very favorite holiday recipes is the one that my mom makes. It's a pesto and sun-dried tomato layered dip. It's keep my hubby and I hovering over the appetizer table from year to year.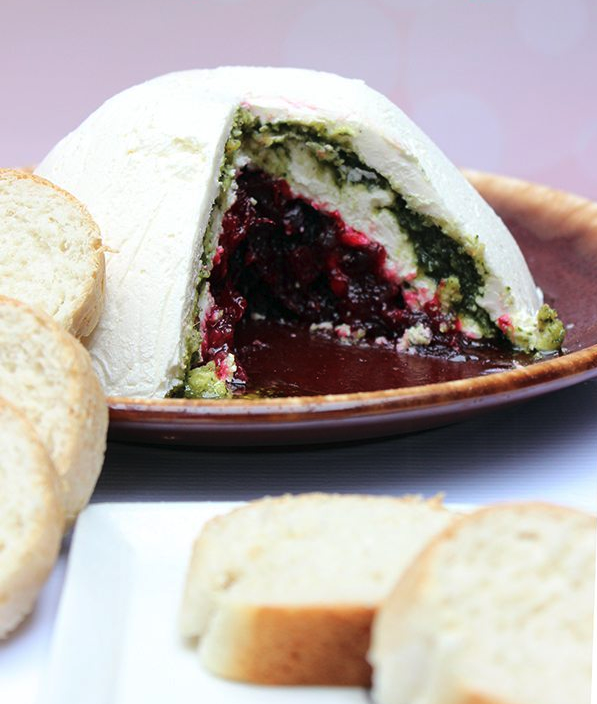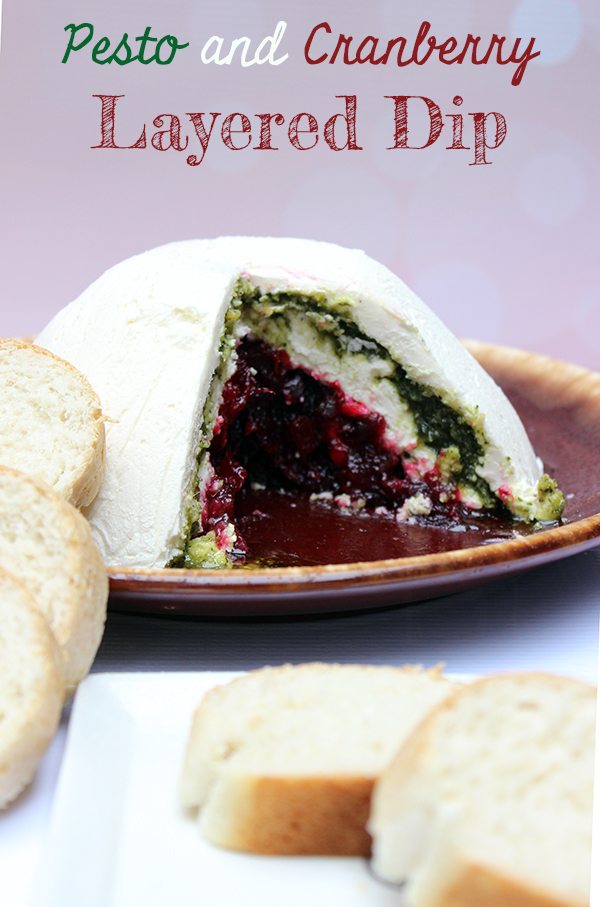 It's so pretty to showcase and even tastier than it looks. I thought to try a fun twist making it even more festive by adding cranberry to the mix.
It will be great for entertaining this holiday season. I decided to head over to my local Price Chopper to pick up my recipe ingredients, they always have a great selection and I love their prices and savings with their AdvantEdge card.
I was able to find everything needed to create my Christmas recipe including fresh cranberries, cream cheese, Hellmann's Real Mayonnaise, pesto and then Pillsbury Crunchy French Loaves to serve it with.
To start, I used a quart sized bowl to set my dip in.
To make sure the dip comes out in one beautiful piece, I covered the bowl in a sticky plastic wrap first.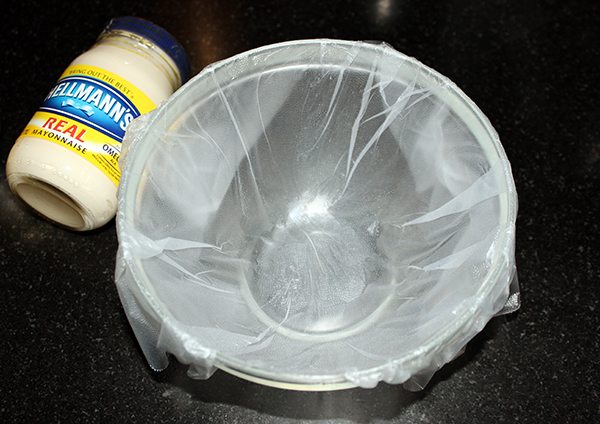 Next, I cooked down the cranberries with the addition of some sugar and orange juice this made the perfect filling for this layered dip.
I was surprised at how quickly they broke down and formed a lovely thick sauce.
I let the cranberry filling cool completely while I prepared the rest of the layers. I added Hellman's Mayonnaise to some room thawed cream cheese to give it some zing. I spread and pressed a thick layer of the cream cheese into the sides of the bowl, covering it completely.
Next, I added a layer of pre-made pesto that I drained to reduce the oil and liquid. After that, I added the remaining cream cheese layer to cover the pesto.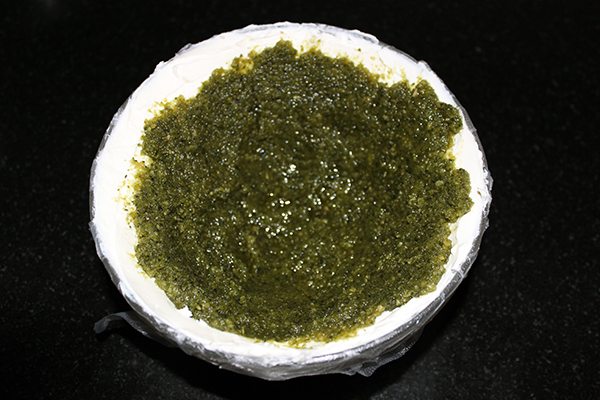 Once the cranberry mixture was cool, I added it to fill the remaining room on the bowl. Then, I covered the bowl with more plastic wrap and set in my refrigerator.
About 4 hours will do it! Our Price Chopper has a wonderful Bakery, but sometimes I love the smell of that fresh bread baking in my own oven.
I had purchased some of the Pillsbury Crusty French Loaves to serve along with my dip and it was such a great accompaniment.
It only took about 20 minutes to bake too!
This will be perfect for getting holiday guests hungry with the smell of this amazing bread enticing them!
The final result? The perfect tasting and festive looking Pesto and Cranberry Layered Dip!
I love the sweet and savory against the cream cheese layer. It's oh so addicting!
With the pretty deep red and green pesto layers, this is going to be a wonderful centerpiece at our family Christmas Eve party! Can't wait!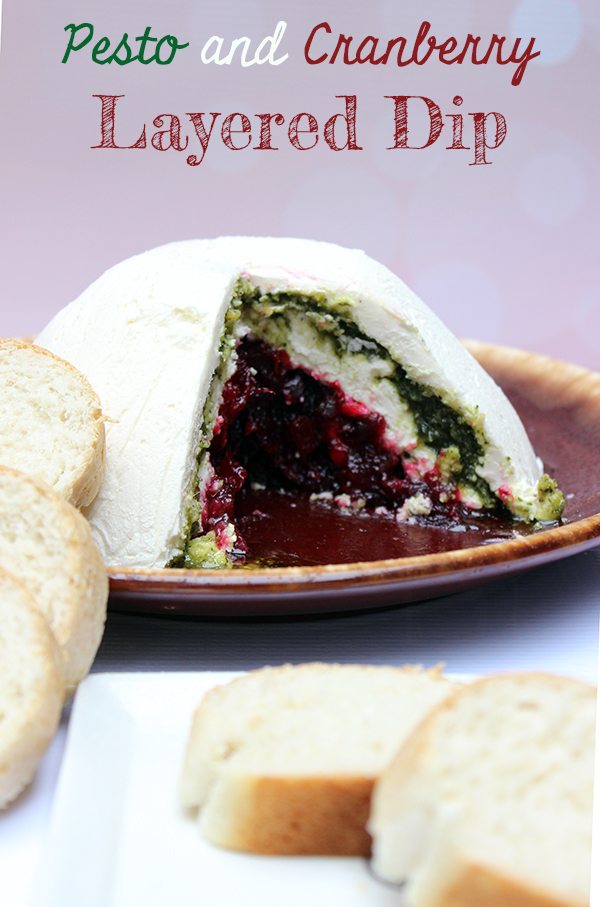 Holiday Recipes: Pesto and Cranberry Layered Dip for Entertaining #HolidayAdvantEdge
Ingredients
2 Bricks of Cream Cheese
4 Tablespoons of Mayonnaise (such as Hellman's)
8 oz of store bought Pesto
3 Cups of Fresh Cranberries
1 Cup of Orange Juice
1 Cup of Granulated Sugar
You will also need plastic wrap and a 1 quart bowl
Instructions
Set cream cheese out to soften. Bring fresh cranberries, orange juice and sugar to a boil stirring regularly. One mixture is boiling, reduce temperature to low. Stir continuously for about 10 minutes or until mixture is completely thickened and there is no liquid only a gel like substance. Let cool. Line a quart bowl with plastic wrap completely.Drain the pesto of any excess oil. Then, make a layer of cream cheese to cover the entire bowl (about 1 and 1/4 of the cream cheese mixture. Add a layer of pesto covering the entire cream cheese layer. Then, add the remaining cream cheese to make a layer over the pesto. Once the cranberry mixture is completely cool, add it to fill the rest of the bowl. Cover and store for at least 4 hours. Once ready to serve, carefully flip the bowl onto serving plate and gently pull the plastic to get it out of the bowl. Then remove the plastic carefully. Keep refrigerated until ready to serve.
7.8.1.2
69
https://cutefetti.com/pesto-layered-dip-recipe-with-cranberry/
: What are your favorite holiday recipes to eat or serve? :