Greek yogurt has taken over, it might even be more popular than bacon on the web.  It's a craze that makes good sense to me because it tastes so good. Its creamy splendor is amazing and it can also replace so many fattening ingredients. One of my favorite swap outs is to use Greek yogurt in place of sour cream. If you haven't tried it, you need to!  Now, there are even more ways to enjoy the yogurt that has taken the world by storm and it's in an unlikely favorite breakfast product. That's right… if you haven't heard, there is a new Honey Bunches of Oats Greek Honey Crunch cereal! And, if you are like me… you won't only enjoy it in your morning bowl of breakfast, but you'll start making excuses to snack on it all day.  I made a delicious healthier version of "fried ice cream" using it! So yummy.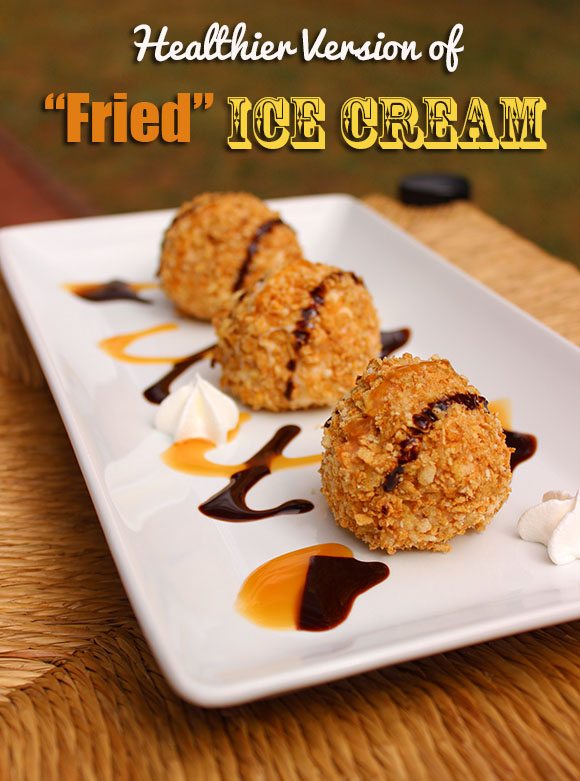 My husband and I both have some serious love for Honey Bunches of Oats. I love the variety of taste and textures in their cereals. Besides just being tasty, they are interesting and satisfying. When I heard they had a new Greek yogurt inspired variety, I was more than intrigued. I mean, how fun is that? Our favorite yogurt in one of our favorite cereals makes for a sweet duo.  Now to be completely honest, I received a box to try out… my Hubby literally didn't get a chance to try any. Yup, I ate the whole box before he even had a chance.  So, I had to buy another box, which was just fine with me.  It totally worked out because in the meantime, I came up with the idea to make the fun treat with it too.


Just like the other Honey Bunches of Oats varieties we enjoy, the Greek Honey Crunch did not disappoint.  It has the perfect blend of 2 different unique granolas both made with real Greek yogurt, their classic whole grain flakes and of course as their name implies… a touch of honey. We loved the different textures and tastes, it's what we love about their cereals. The coated granola bunches are really yummy and were the highlight for me. I love that no two bites are the same because the cereal just has so much going on.
We had a very indulgent version of fried ice cream at a local restaurant recently and it was SO good. I had the idea to try making it at home, but when I thought to use the Honey Bunches of Oats Greek Honey Crunch cereal as the coating, I knew it would be perfect!  😉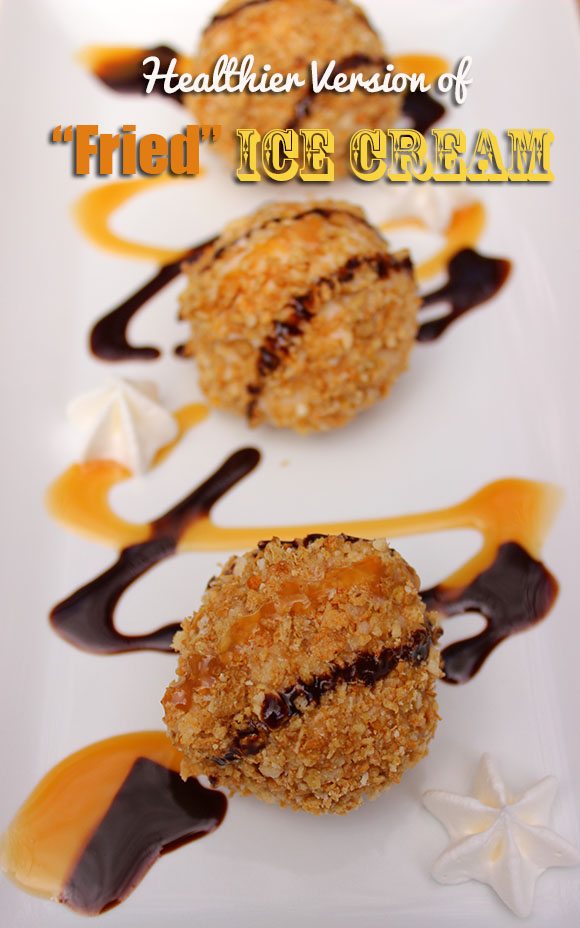 Healthier "Fried Ice Cream" Recipe #HoneyBunchesGreek
Ingredients
4 Scoops of Vanilla Frozen Yogurt (Light/Low Fat, Sugar Free)
1 Cup of Honey Bunches of Oats Greek Honey Crunch Cereal
Optional:
Chocolate Syrup
Caramel Syrup
Light Whipped Topping
Instructions
Crush 1 cup of Honey Bunches of Oats Greek Honey Crunch Cereal. You can mash it with a cup or put it in a plastic bag and crush that way. Set it in a shallow bowl nearby. Scoop out an even ball of frozen yogurt, with your hands very quickly form into a round ball and roll into the cereal mixture until fully coated. Repeat 4 times. Optionally you can drizzle with a little chocolate and or caramel syrup and top with a light whipped topping. Serve and enjoy!
7.8.1.2
36
https://cutefetti.com/healthier-fried-ice-cream-recipe-honeybunchesgreek/
Looking for an easy breakfast that the whole family can enjoy?  Cereal is not just for kids and this cereal is not just for adults.. so please do share with your family! New Honey Bunches of Oats Greek Honey Crunch cereal has 33 grams of whole grains and 12 essential vitamins and minerals.. Nutritionists recommend eating 3 or more servings of whole grain foods per day. So, just one bowl provides over two-thirds of your day's whole grains. It's like taking the easy route to ensure balance for your families diet.
Want more info? Visit the Honey Bunches of Oats website and stay in the loop by following them on Facebook and Twitter.
Have you tried the new Honey Bunches of Oats Greek Honey Crunch cereal yet? What did you think?
Have you even made a healthier treat using cereal?
Disclaimer: I am part of the Mom It Forward blogger network. Mom It Forward and Honey Bunches of Oats partnered in support of this campaign. Honey Bunches of Oats compensated me for participation in this campaign. However, all thoughts and opinions are my own.