We love pizza! Yum! Have you ever thought about making dessert pizza though? Such a fun idea!
I'm not very good at making pizza from scratch, that's for sure!
That is why I love Pillsbury Pizza Crust, it's easy and budget friendly to whip up something yummy any time.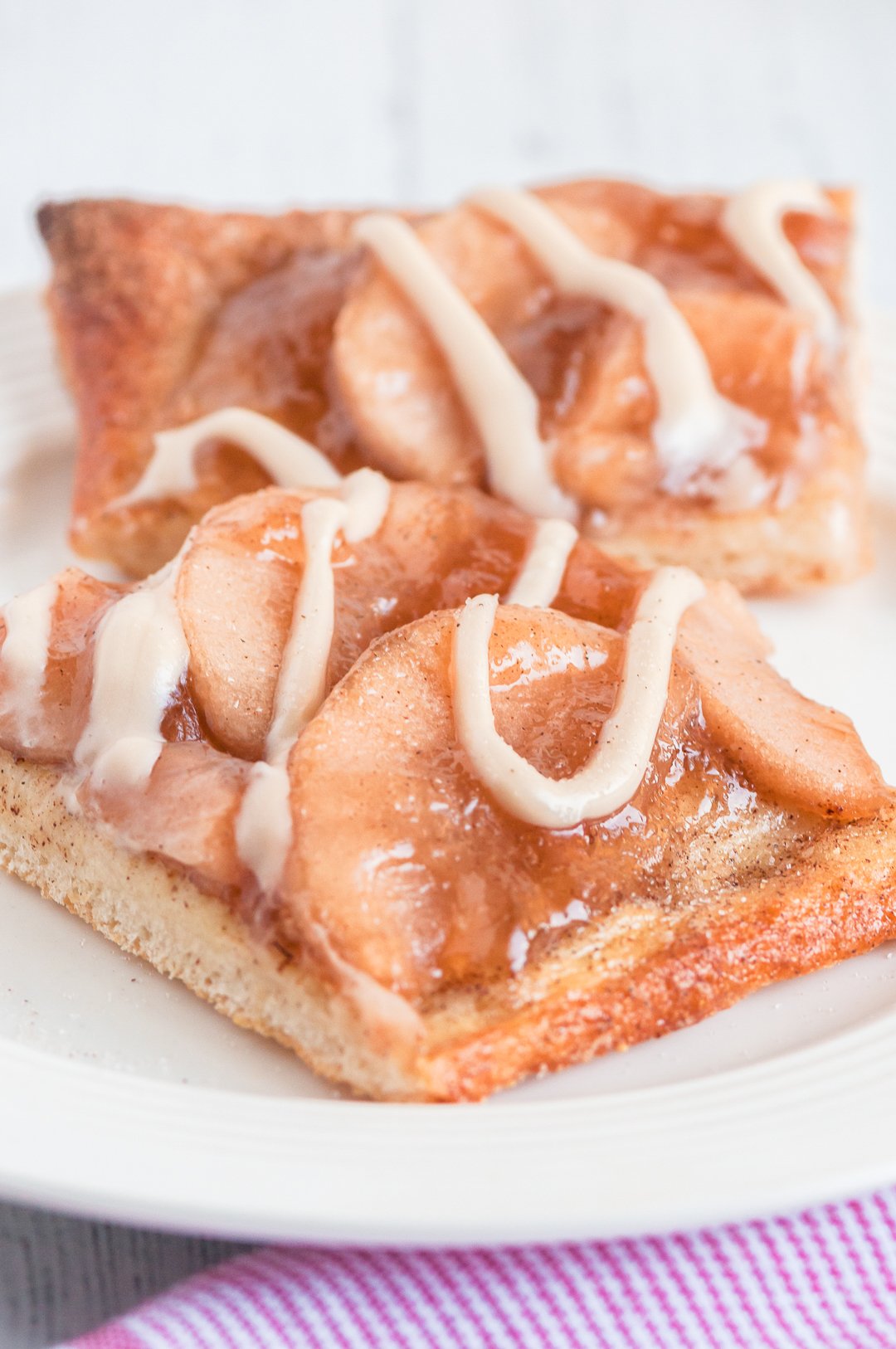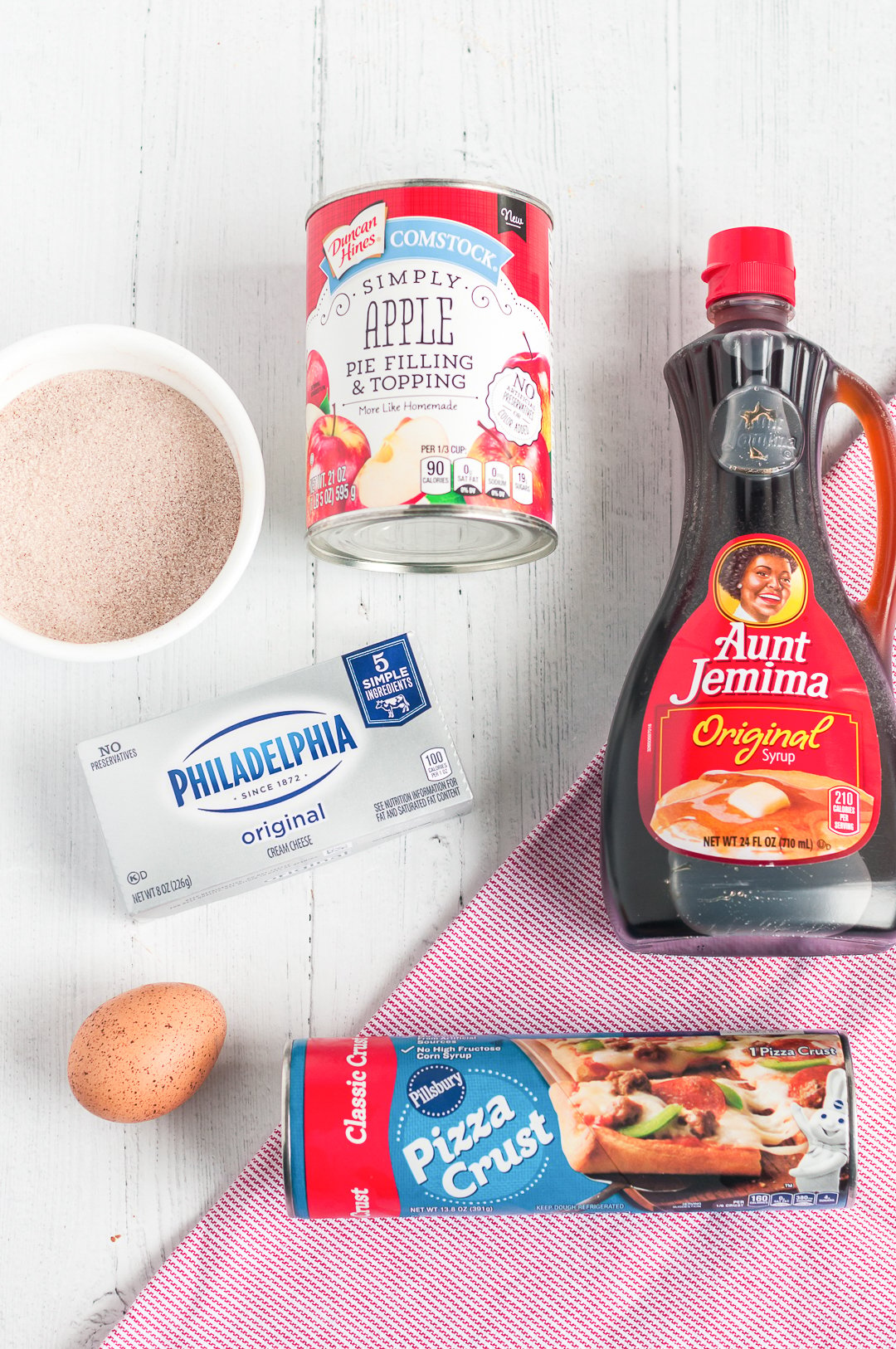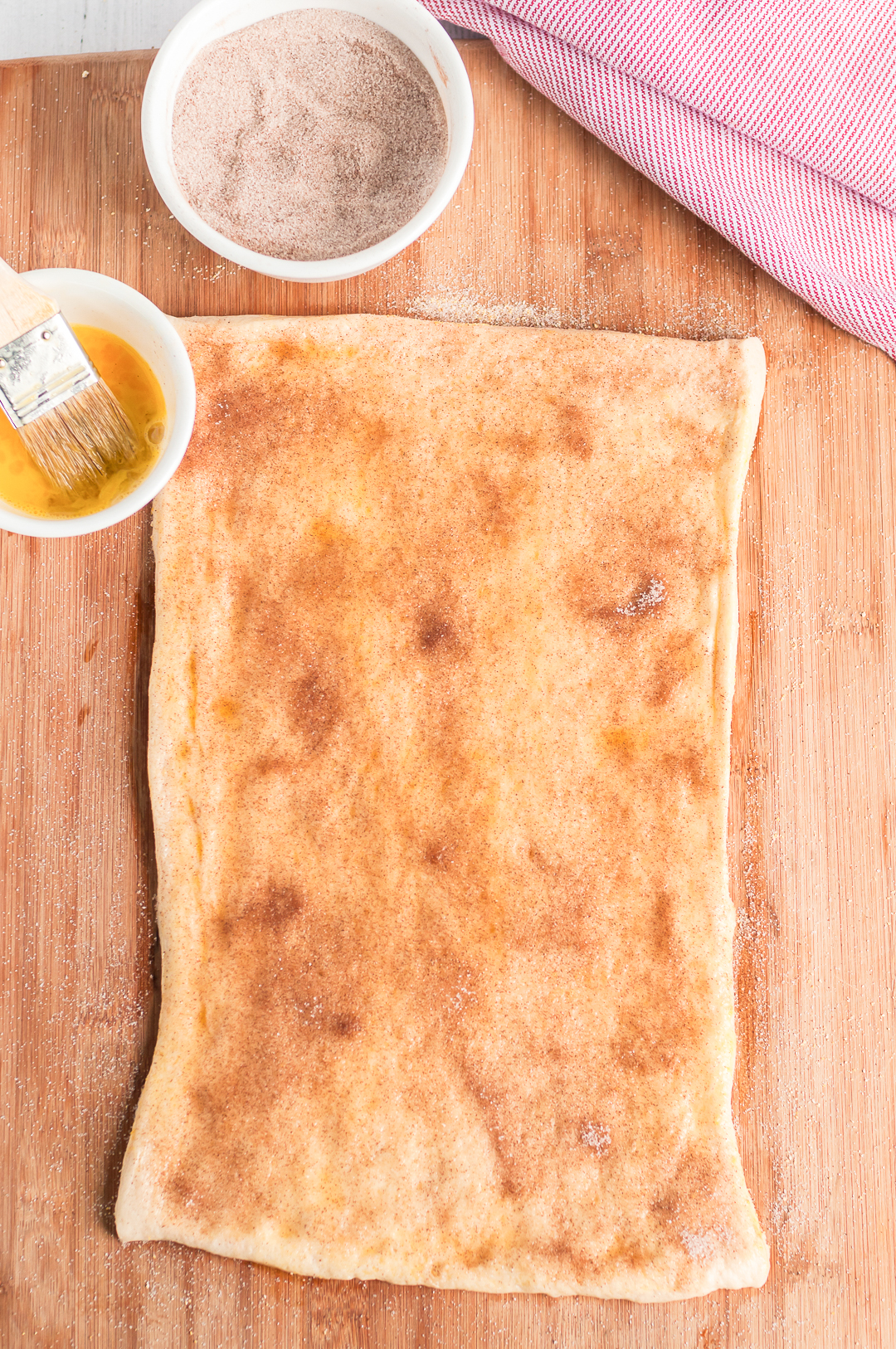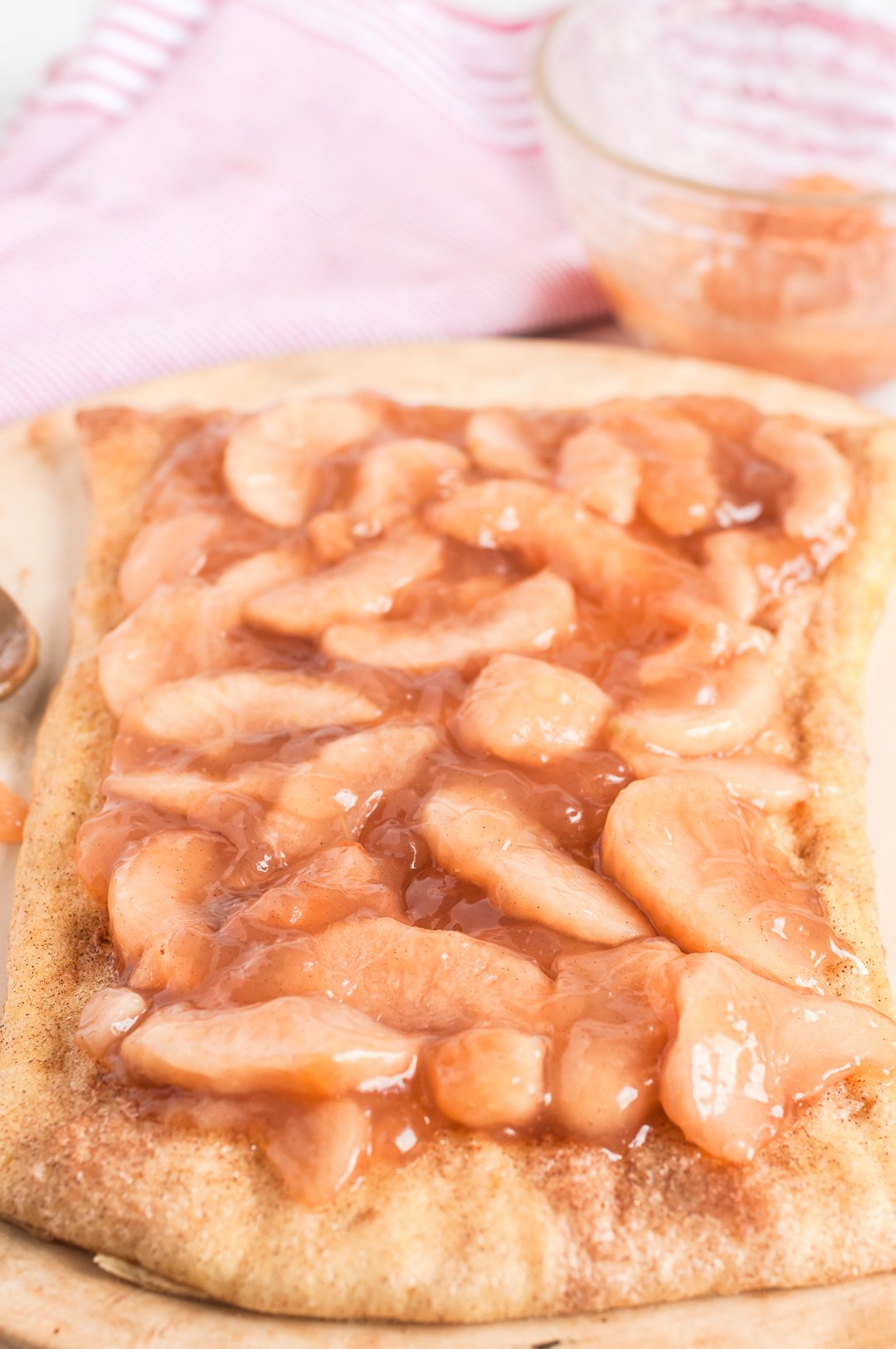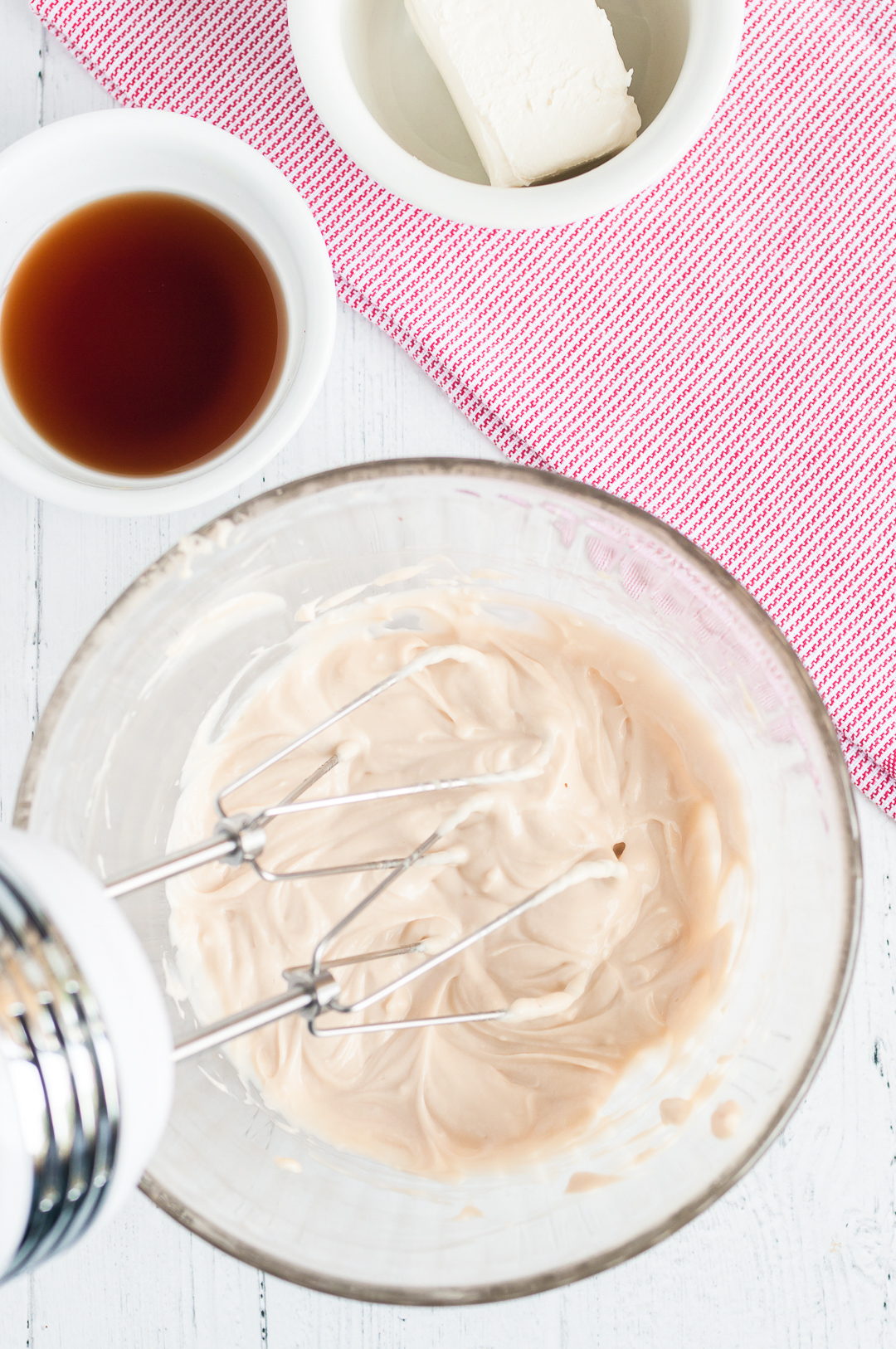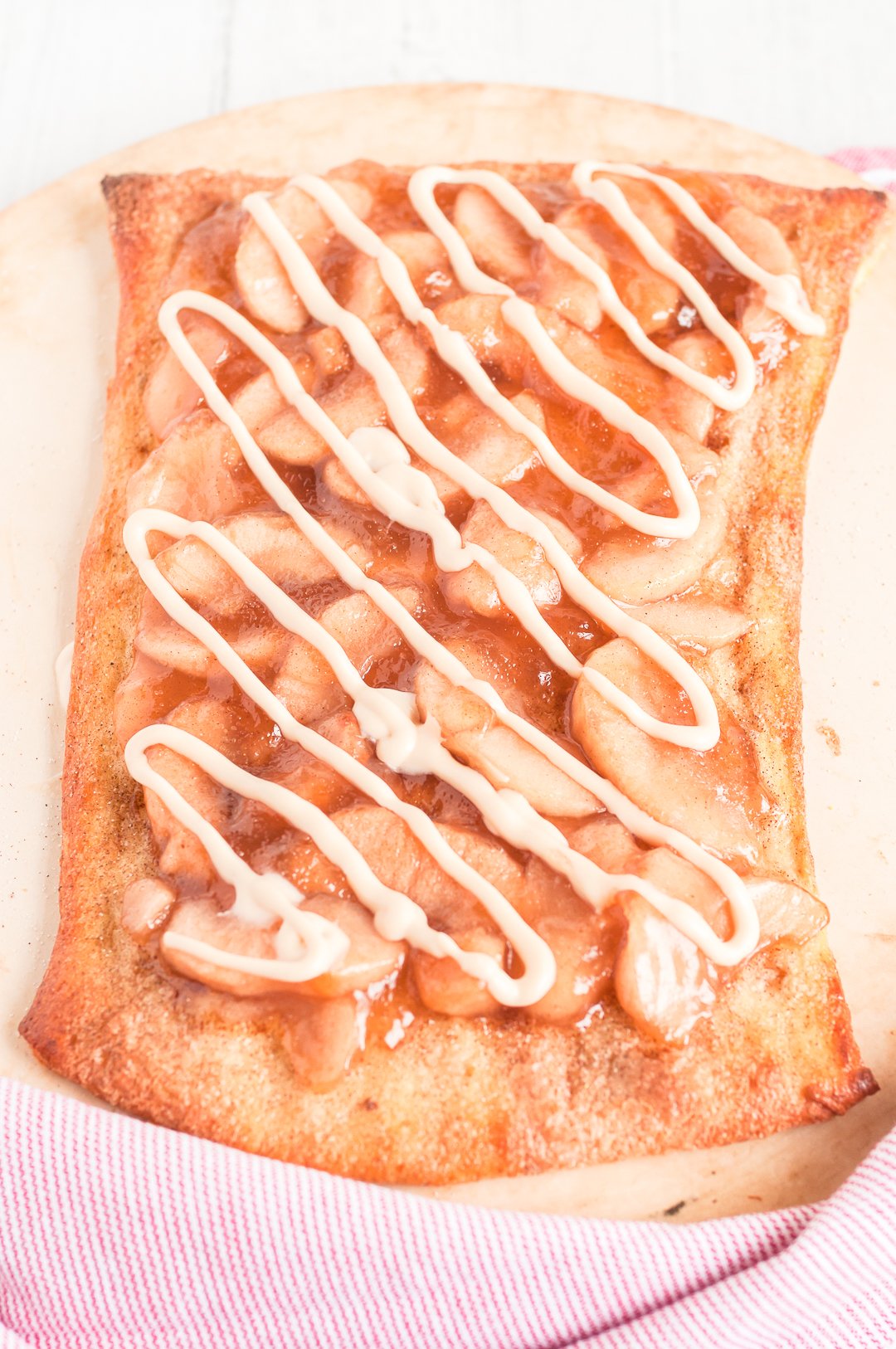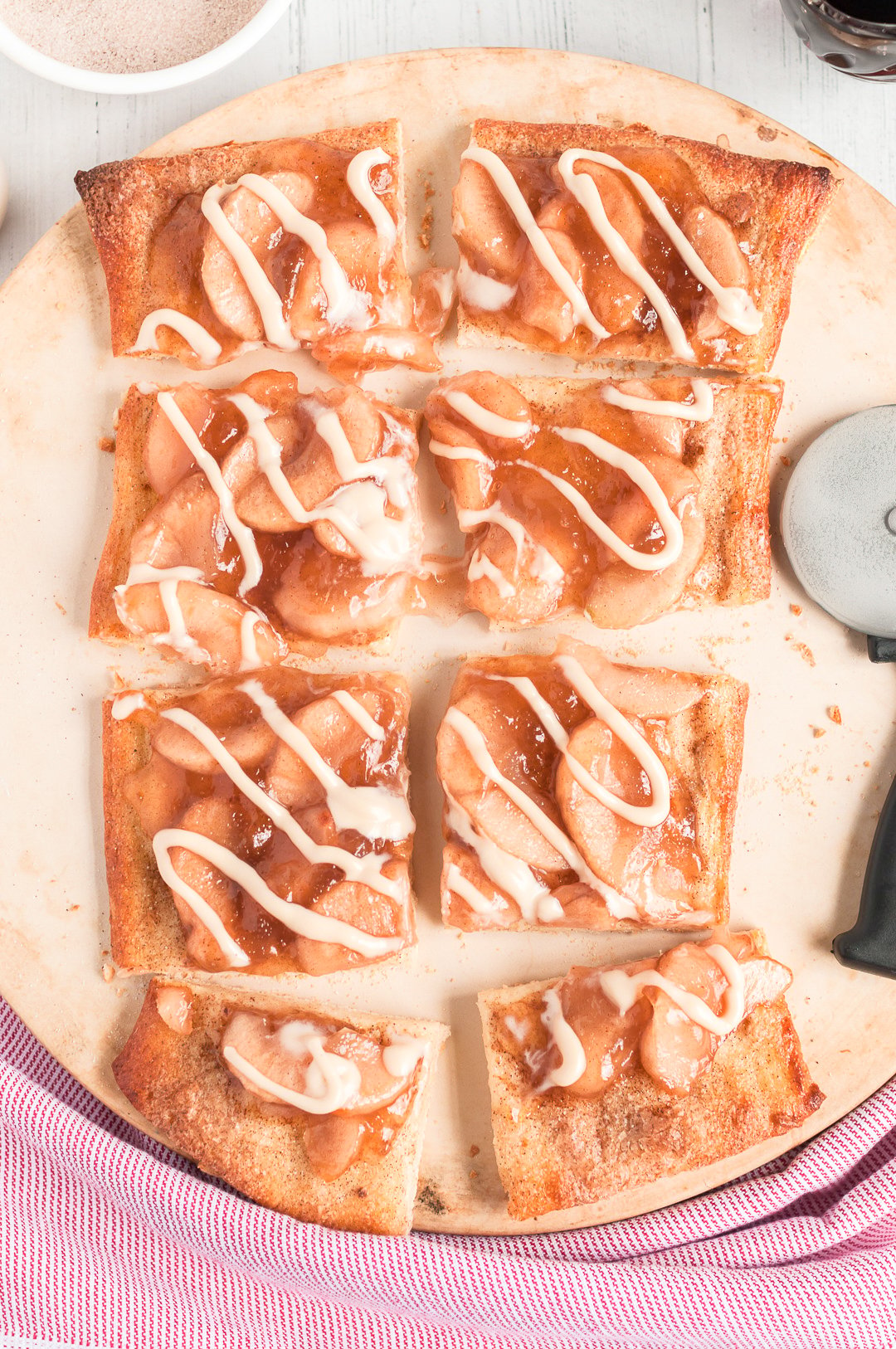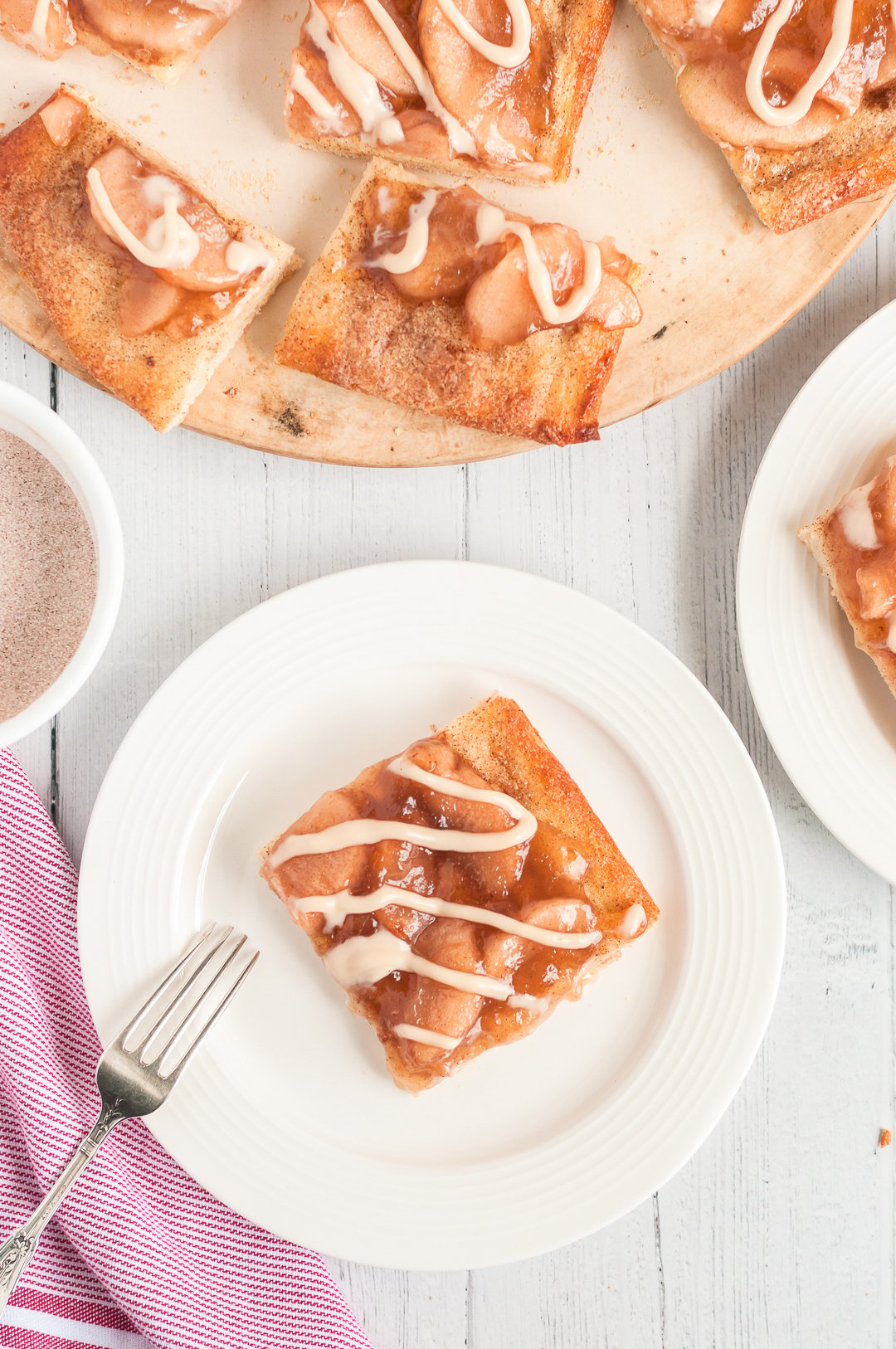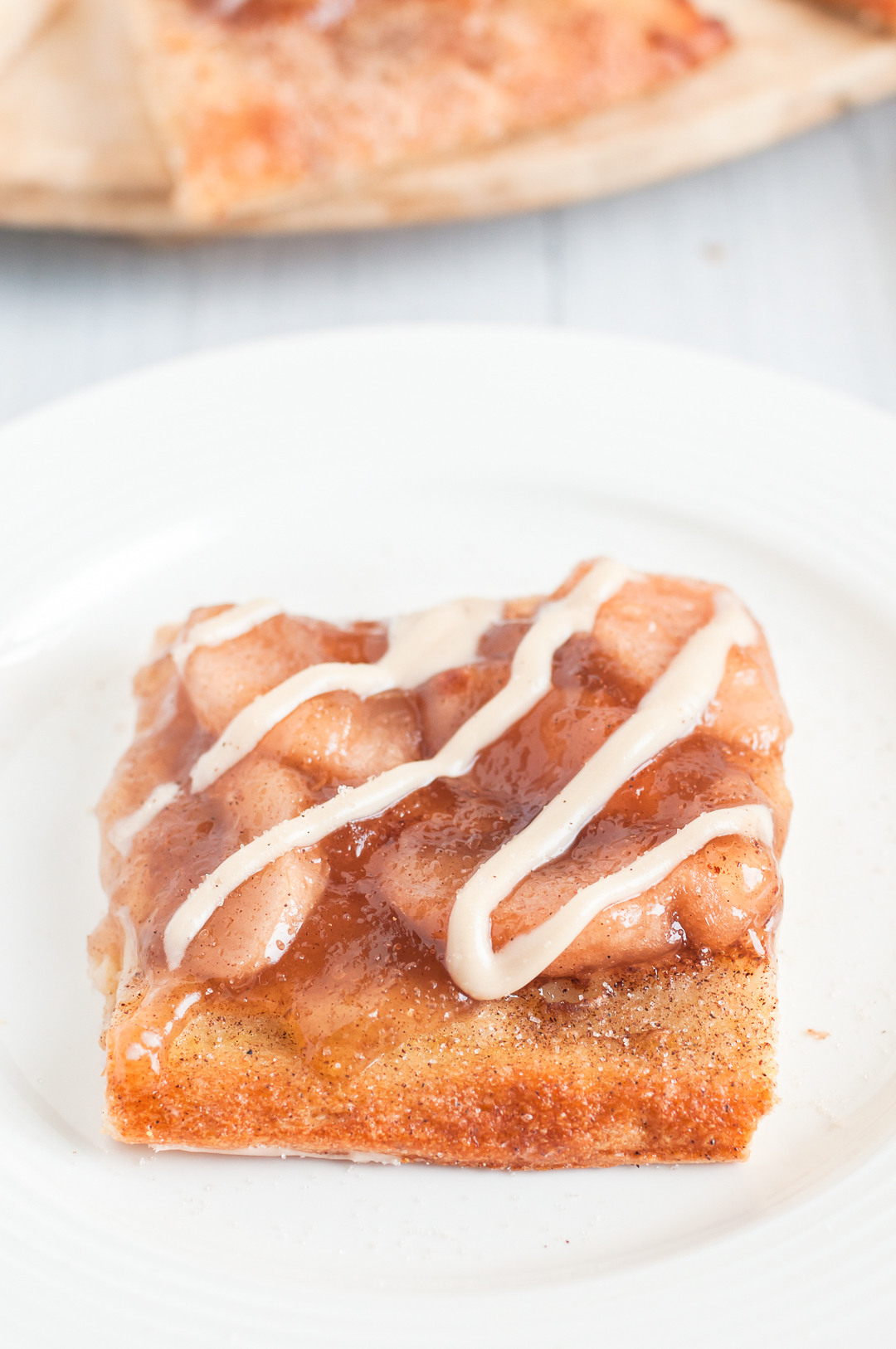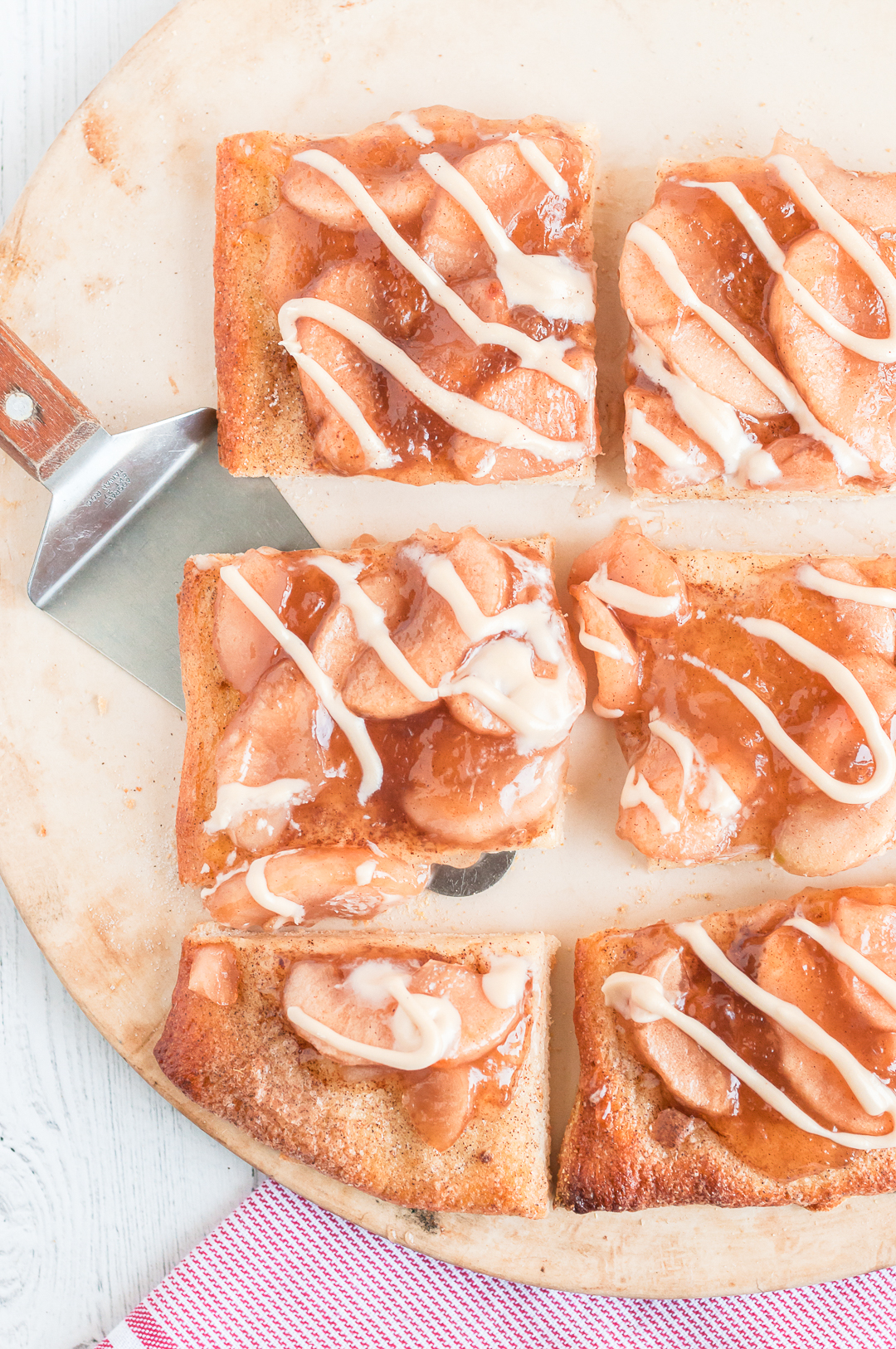 Spring is such a great time to start getting back to fresh ingredients.
So, why not have a unique pizza night?
I put together a tasty Apple French Toast Breakfast Pizza simply using one of their other pizza crusts.
I have to say, it was kind of amazing!
Hope that you love it as much as we did.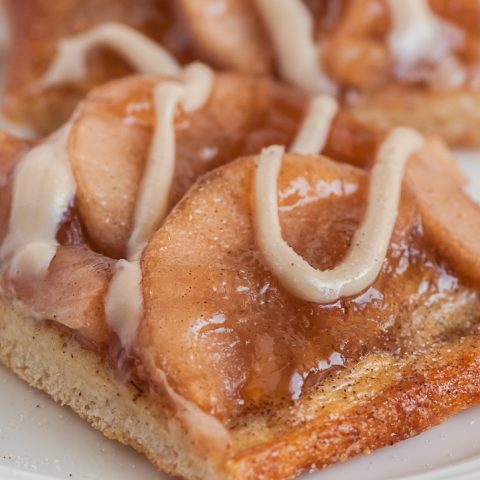 Apple French Toast Breakfast Pizza Recipe
Ingredients
1 Classic Pillsbury Pizza Crust
Can of Apple Pie Filling (21oz)
½ Teaspoon of cinnamon
1 Teaspoon of Sugar
1 large egg
3oz Cream Cheese (softened)
¼ cup Pancake Syrup
Instructions
Preheat Oven to 400 degrees
Combine the sugar and cinnamon together
Start preparing the Classic Pillsbury Crust according to the package on a non-stick pan or a pizza stone.
Brush on the beaten egg evenly over the entire pizza crust
Sprinkle the sugar and cinnamon evenly over the entire pizza crust
Bake the crust for 7 minutes and remove from oven
Spread the apple pie filling evenly over the pizza crust. Bake for another 6-11 minutes until crust is light golden brown.
Prepare the icing by adding cream cheese and pancake syrup to a bowl and with a hand mixer blend until combined completely.
Drizzle over the pizza and serve. Enjoy! Refrigerate any uneaten pizza.
Nutrition Information
Serving Size

1
Amount Per Serving
Calories

504
Total Fat

29g
Saturated Fat

17g
Cholesterol

86mg
Sodium

333mg
Carbohydrates

59g
Sugar

25g
Protein

5g
I can't wait to try the Artisan crusts, they look absolutely delicious.