Warm afternoons + good company + delicious snacks = life. There's nothing better than being able to enjoy time lounging around when you have nothing else to do but to enjoy the moment. Today, I'm excited to share ideas for the most simple idea for perfect summer snacking! This tasty and colorful summer snack tray is sure to elevate any occasion!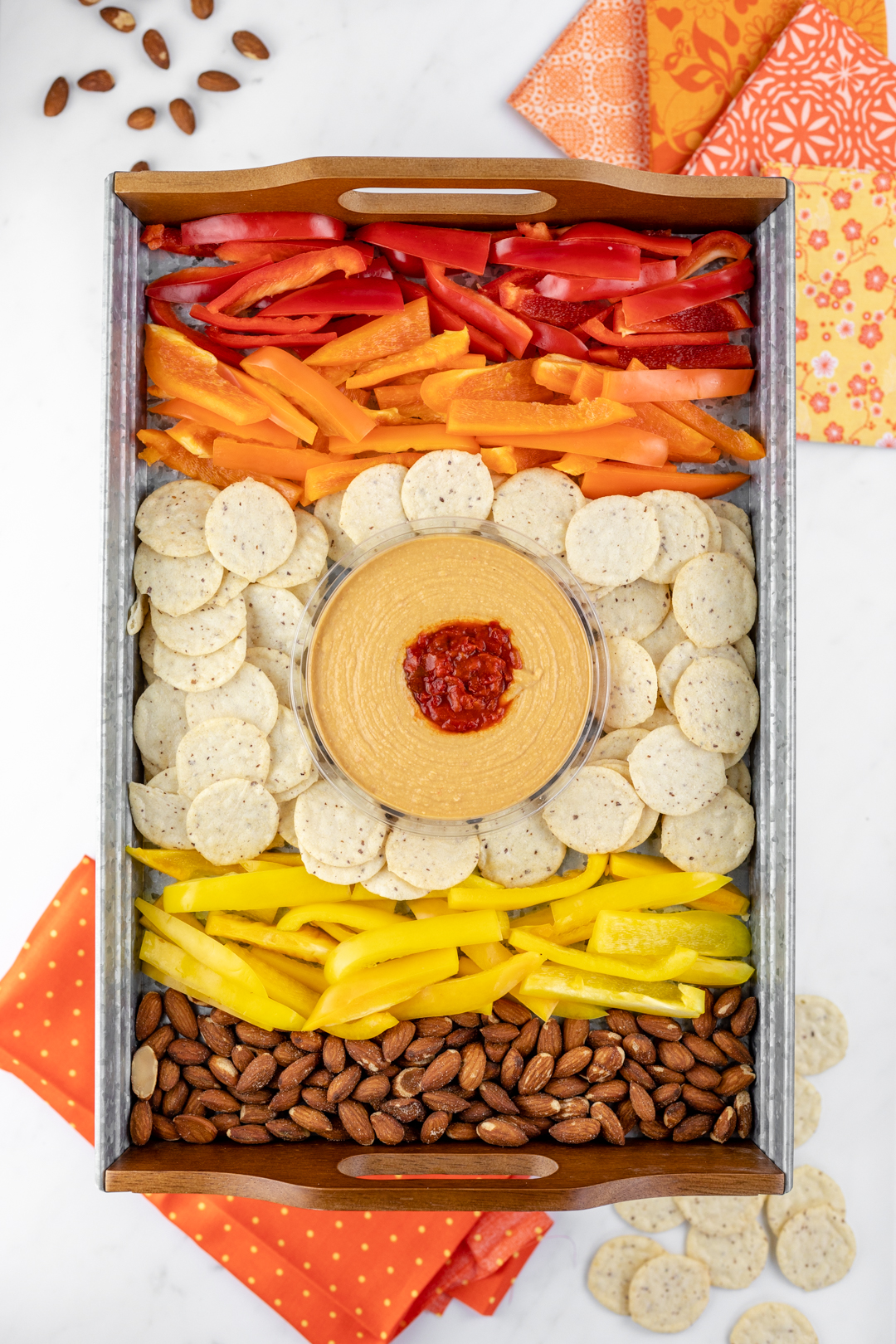 I absolutely love eating a variety of foods and all of the flavor combos I'm sharing today really pair up perfectly. Plus, the colors really pop which give it that added bit of fun when sharing with friends. Ooh la la!
Upgrade Your Summer with this Snack Tray
The pretty fresh sliced peppers really accent both the flavors and the colors of the roasted Red Pepper Hummus, crackers and almonds. The best part is that it's so easy to whip up a gorgeous snack tray like this. It has legs and can be used a variety of situations from breakfast in bed to a backyard cookout.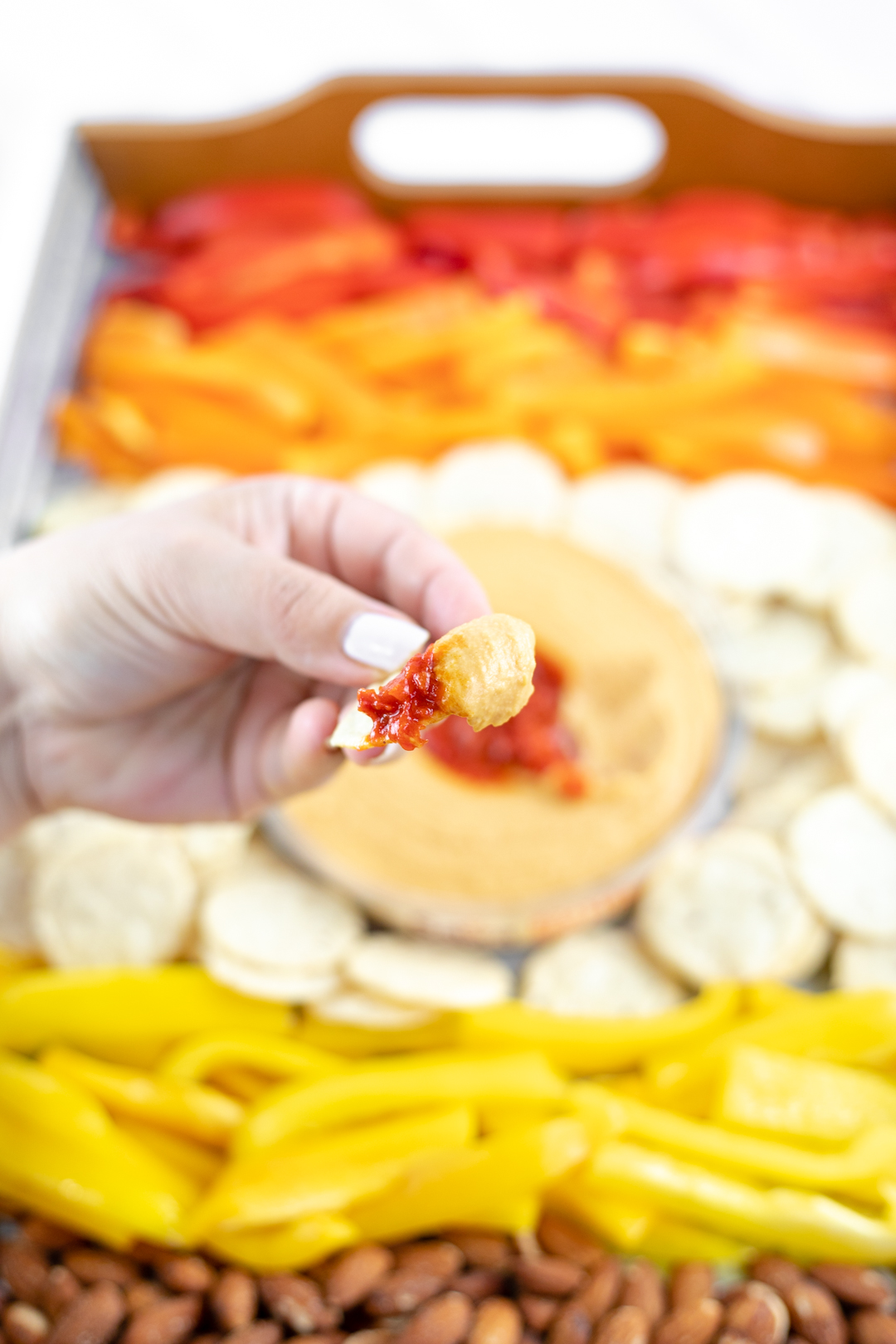 Once you have your serving tray, the rest is so easy. All you need to do to make it look pretty is to line up each snack. Isn't that gorgeous?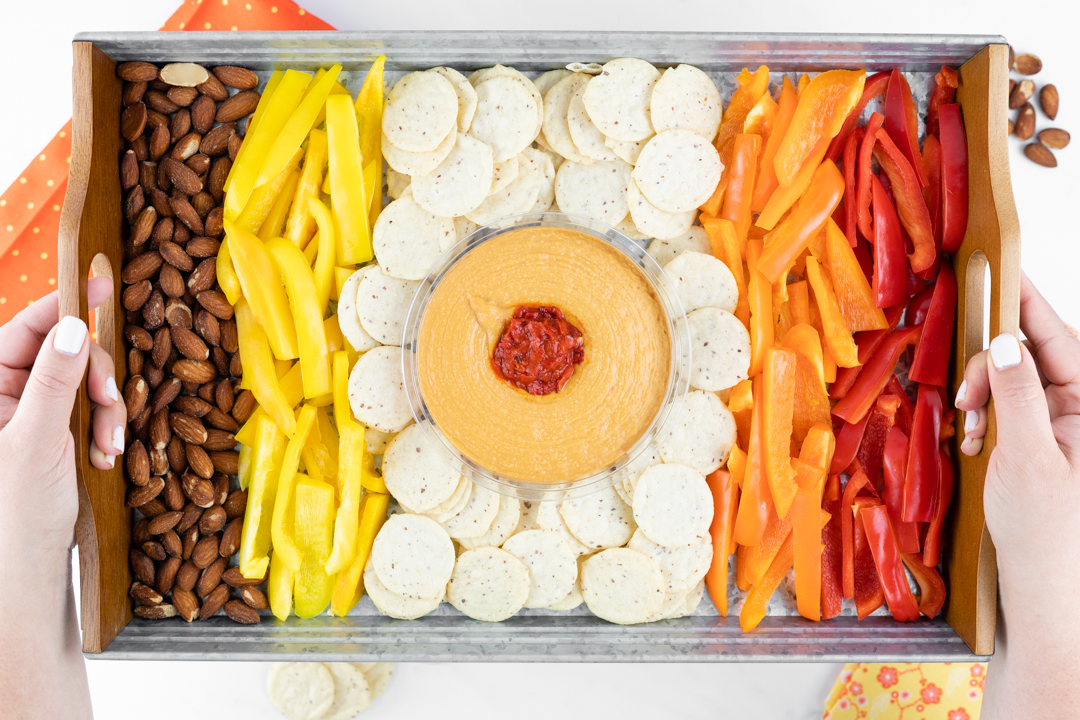 You can add all types of fun and colorful veggies to elevate these snacks and make your own custom unique spread. However, I definitely recommend this yummy combo. The crunch of the veggies and crackers taste so good dipped into the hummus.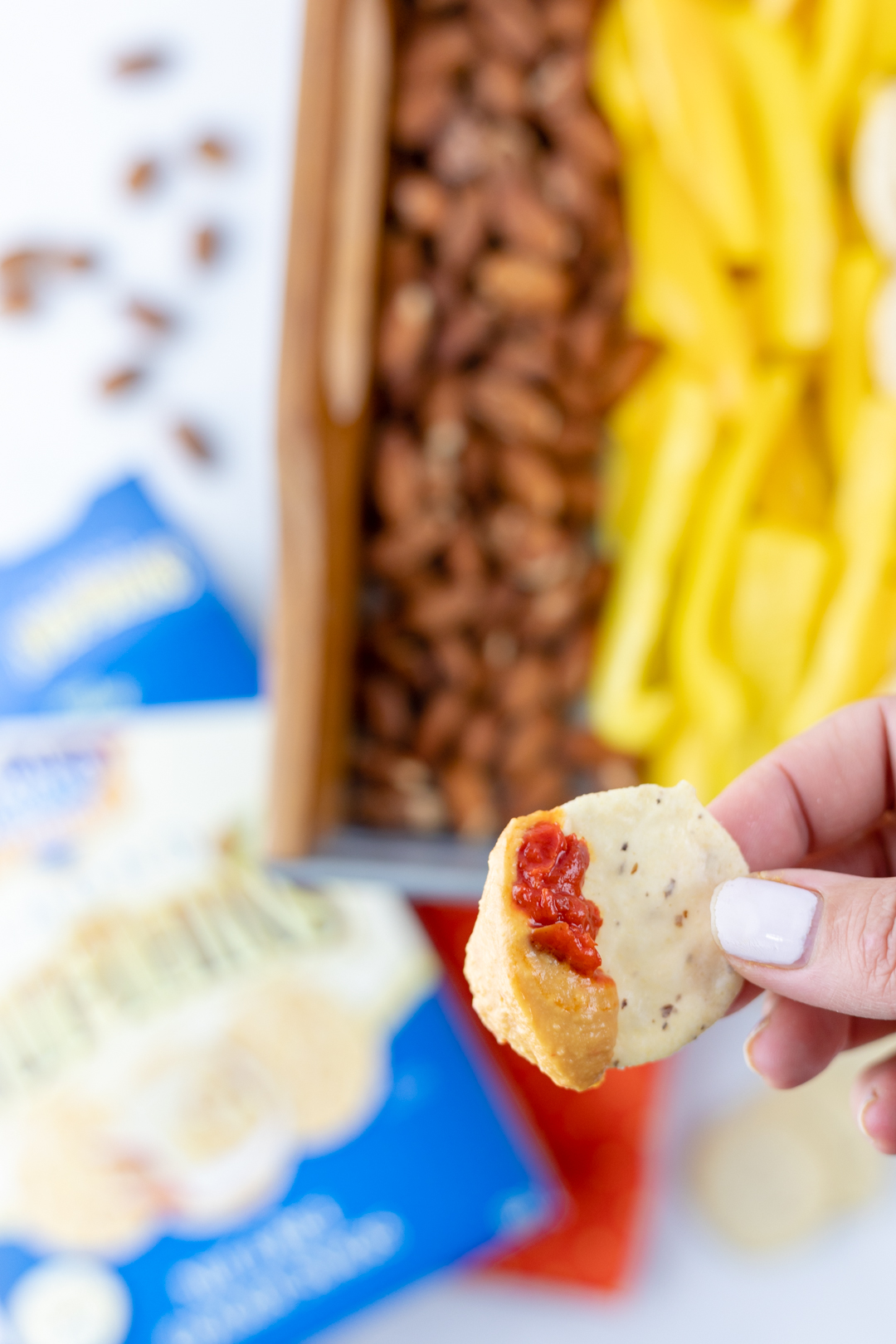 I just love getting a little bit of the roasted red pepper in every bite. Then, the almonds are fun for another refreshing pop of flavor and crunch.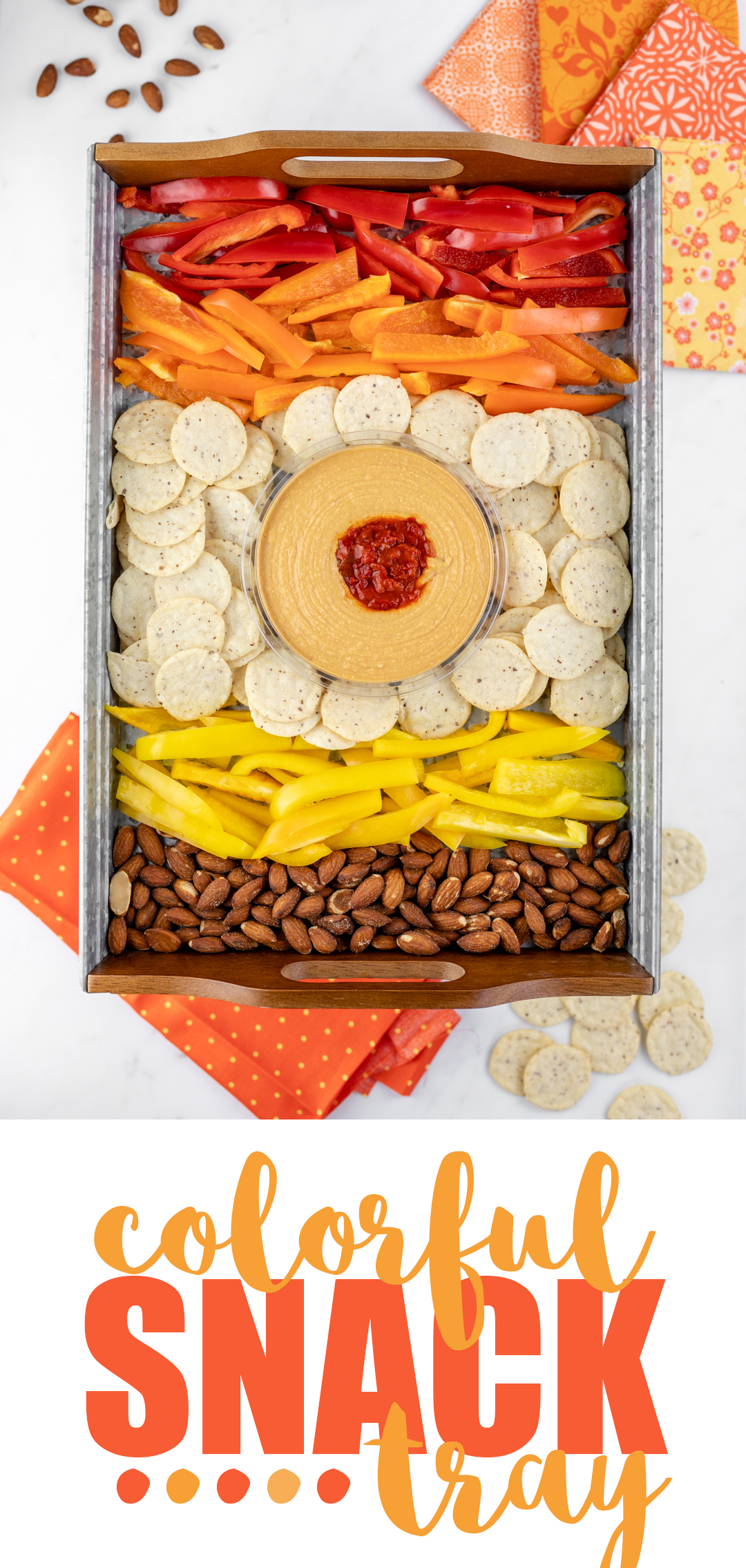 Thanks for coming on this delish flavor journey with me!
Do you have any occasions where this snack tray would be perfect?