This post is sponsored by The National Frozen & Refrigerated Foods Association (NFRA). All opinions are my own. For more inspiration during #JuneDairyMonth, be sure to check out delicious ideas from NFRA at EasyHomeMeals.com. 
Want to be the cool mom this summer? I totally have your back, ladies! The warmer weather makes me want to host fun parties and gatherings. Not that I need a real reason to get festive, but this delicious yogurt toppings bar idea would be the perfect reward for your kids and their neighborhood friends after a day of play or treat the whole team after a job well done. It would also be just perfect for a spring brunch, birthday party and basically any kind of upcoming soirée you have planned.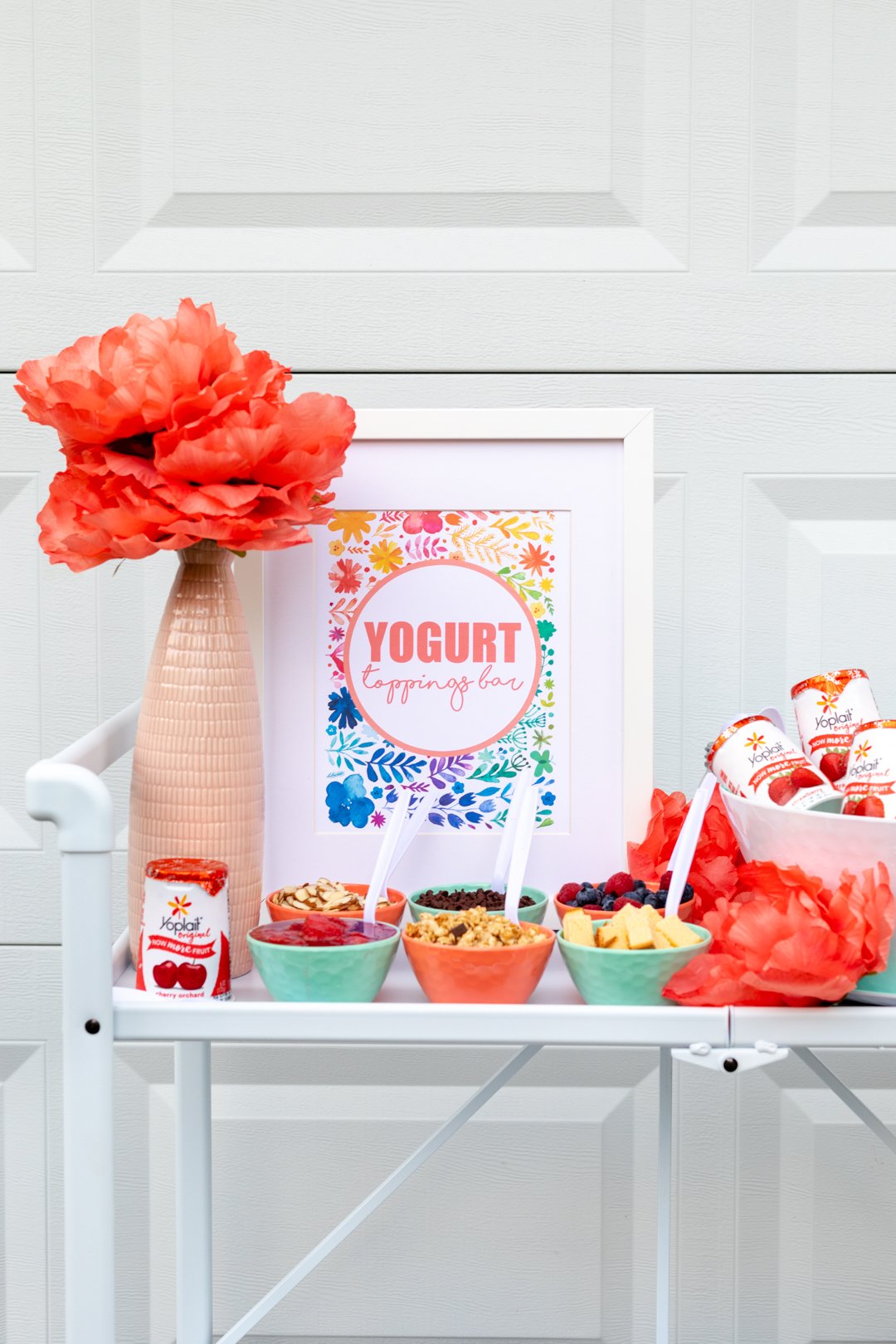 Here's what I know… this yogurt bar will totally score you the mom of the week award for sure. Are you game? Here's how easy it is to put together and remember, it doesn't have to be fancy. Kids love being able to choose their own flavors and toppings. Sit back and pat yourself on the back.
Yogurt Bar Ideas
There are so many tasty ways to serve up yogurt with delicious toppings, so let's get started! It's all about those flavor options and Yoplait definitely has all of the flavors that everyone will love. Yoplait has so many delicious flavors and options, you'll have no problem finding the perfect flavors and varieties to create your very own custom Yogurt Bar. For my own yogurt bar, I wanted to feature Yoplait Strawberry and other flavors like Yoplait Original Mountain Blueberry, Yoplait Original Cherry Orchard and Yoplait Original French Vanilla to celebrate my translation of a taste of spring.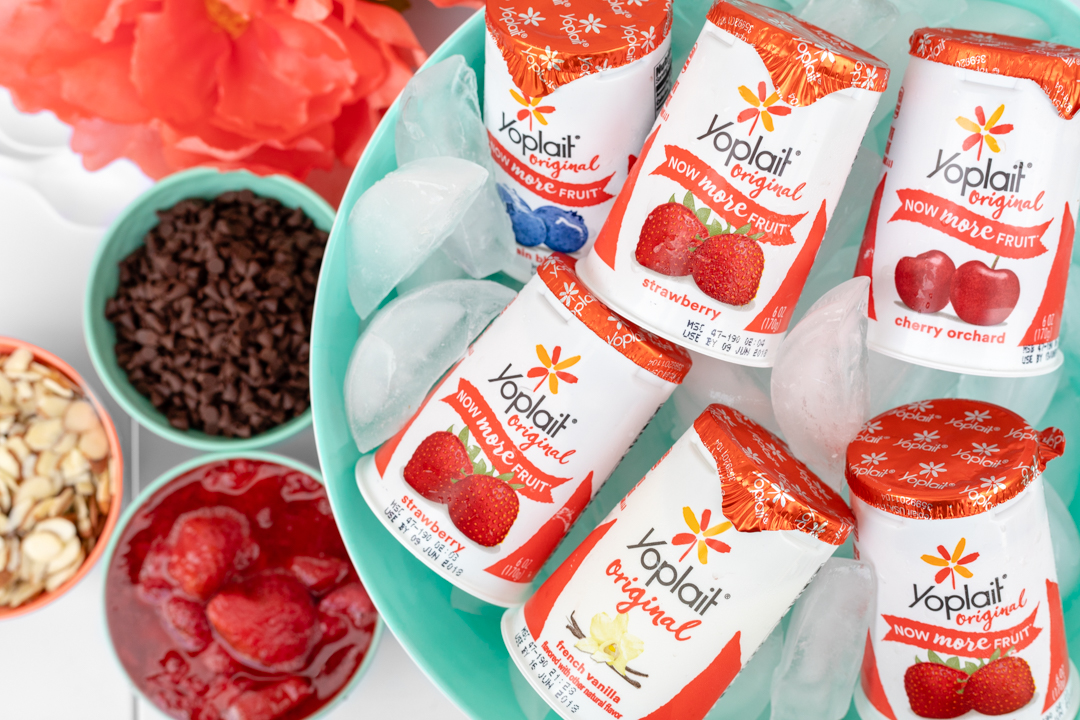 With so many varieties like Yoplait Original, Yoplait Light, Yoplait Whips and Yoplait Limited Edition, this could get extra fun! Then, it's all about the toppings! Having individual cups that are ready-to-grab couldn't be more perfect for a self-serve toppings bar like this. That way, clean up is easy and everyone gets exactly what they want. Perfect.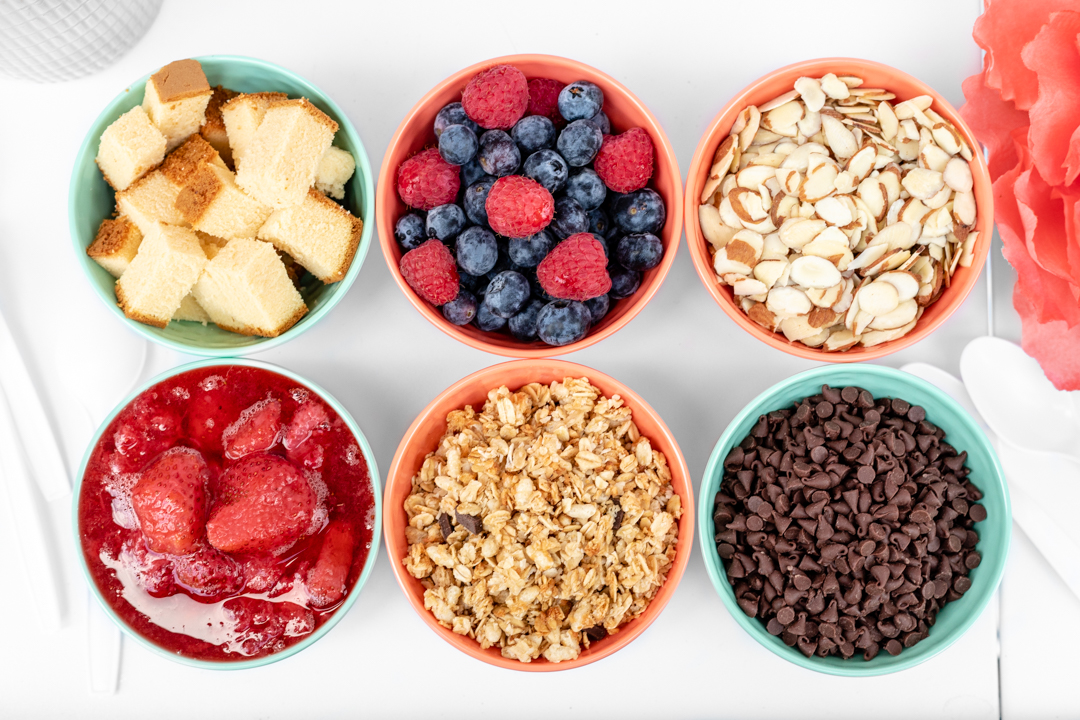 Now, let's talk toppings! Here are the delicious toppings I served up for a spring twist:
Strawberry Sauce
Granola
Mini Chocolate Chips
Slivered Almonds
Mixed Berries
Pound Cake chunks
There are so many other topping ideas you could serve depending on your crowd anywhere from fruit to candies. For an added flair, you can add more sauces like chocolate or caramel as well as whipped topping and sprinkles. The sky is the limit, friends. Those mom points are so within reach at this point. Let's go for the goal!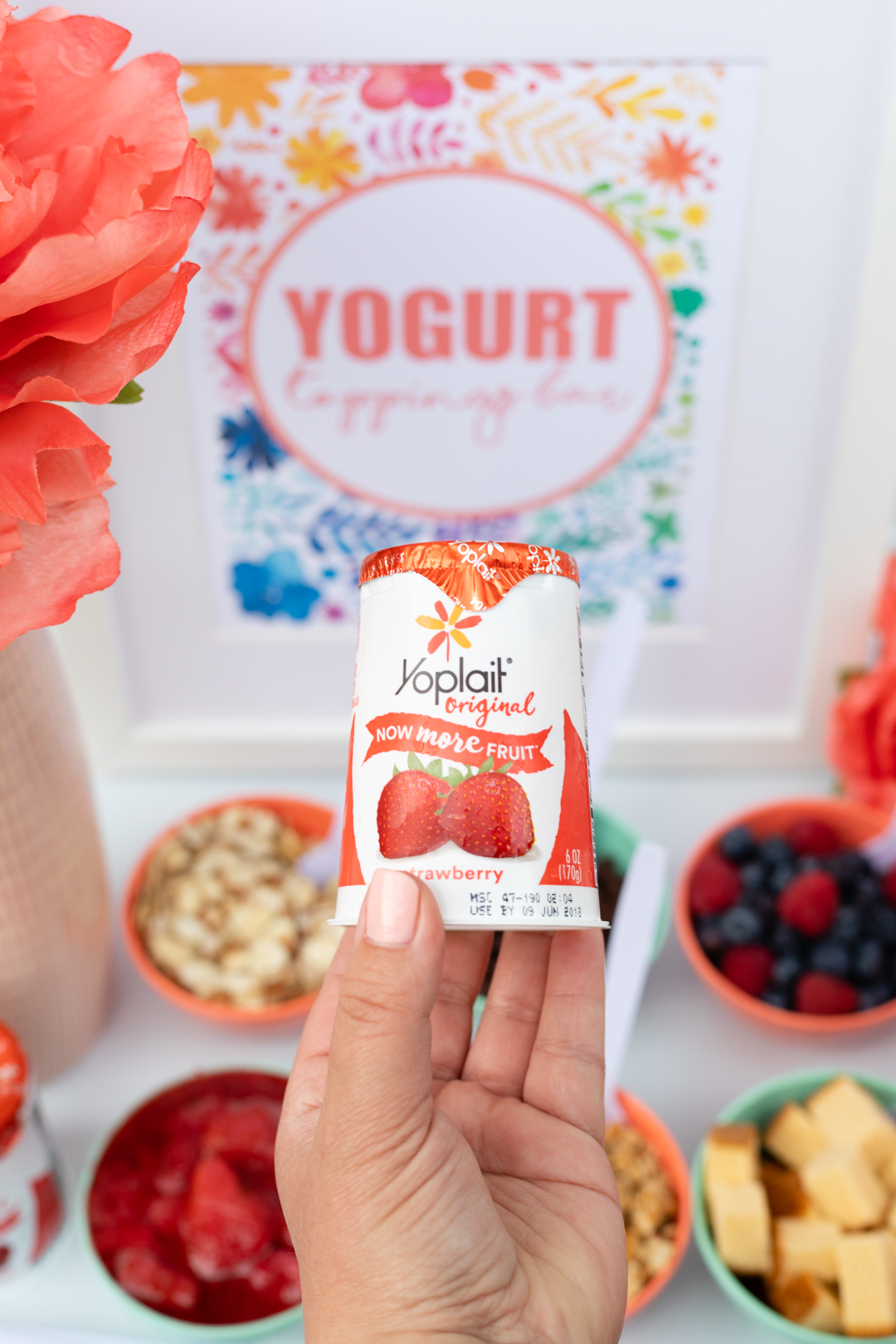 Now, here is the good part. Pick your Yoplait flavor, pick your toppings and get ready to enjoy your own custom creation.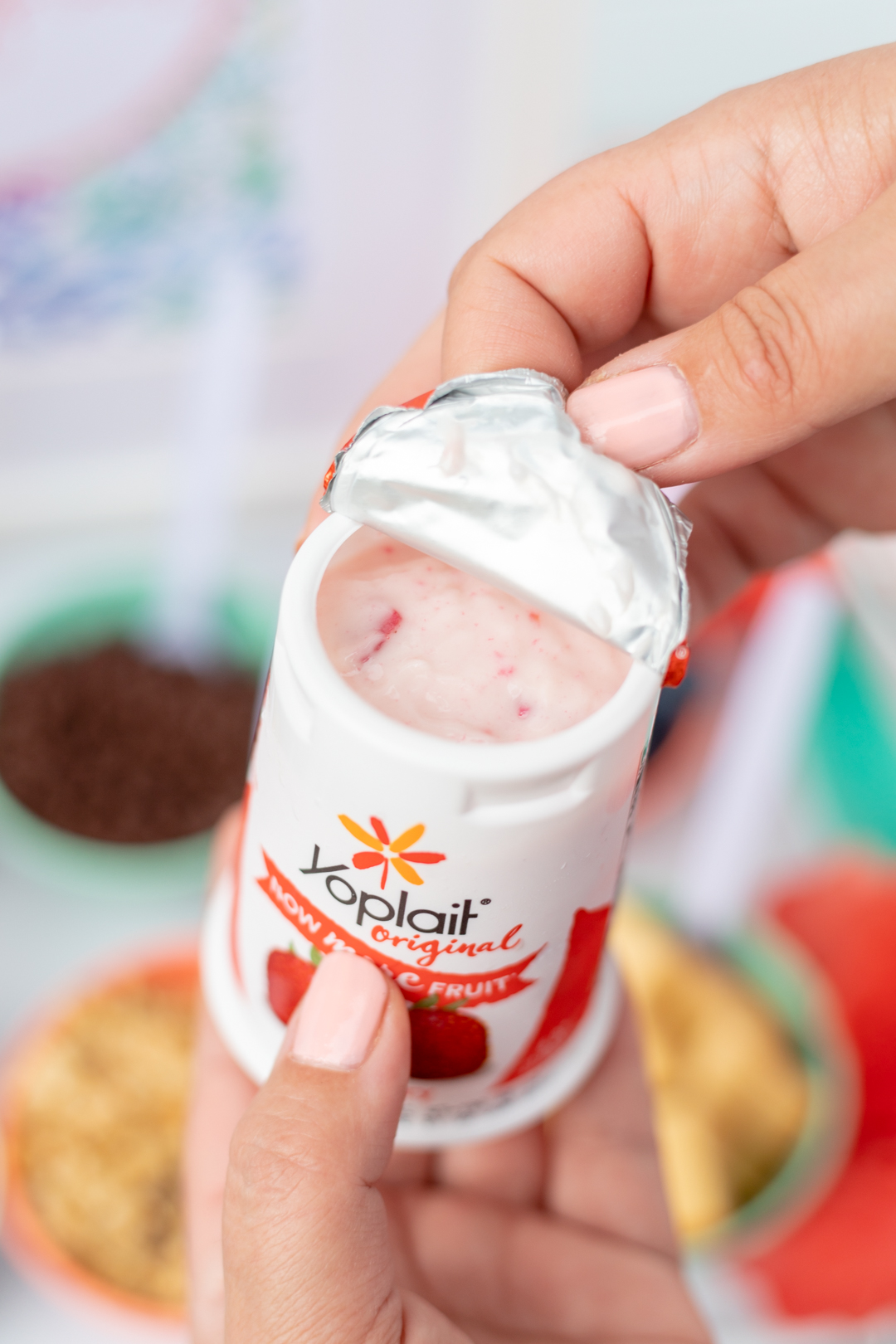 A yogurt bar is sure to leave your kiddos and their friends feeling happy and satisfied. Yum!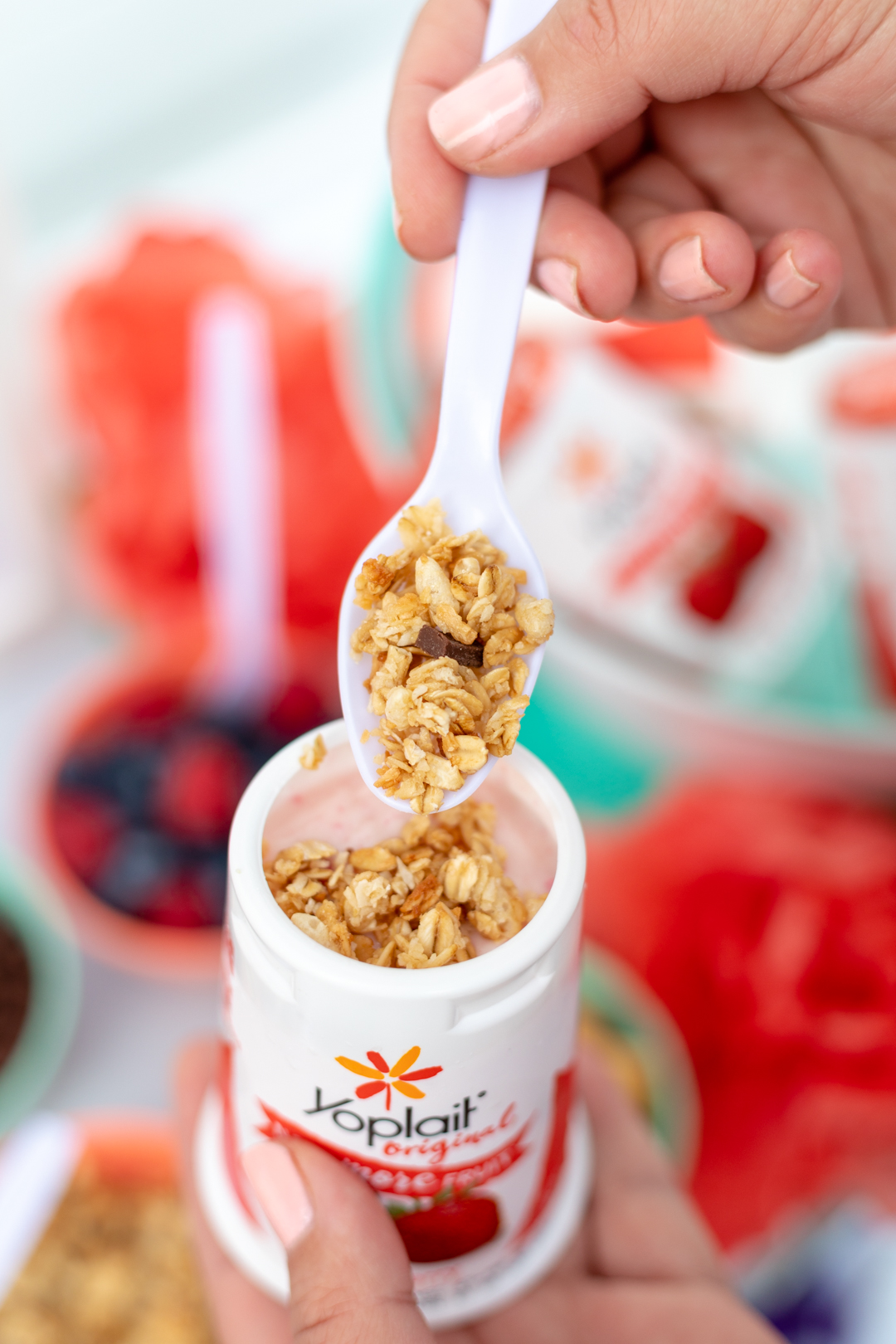 For another cool mom offering, have you spotted Yoplait Very Berry Crisp Mix Ins? We just tried this flavor the first time and oh my. Once you try it, you'll definitely want to stock up for your kids and yourself, it's that delicious.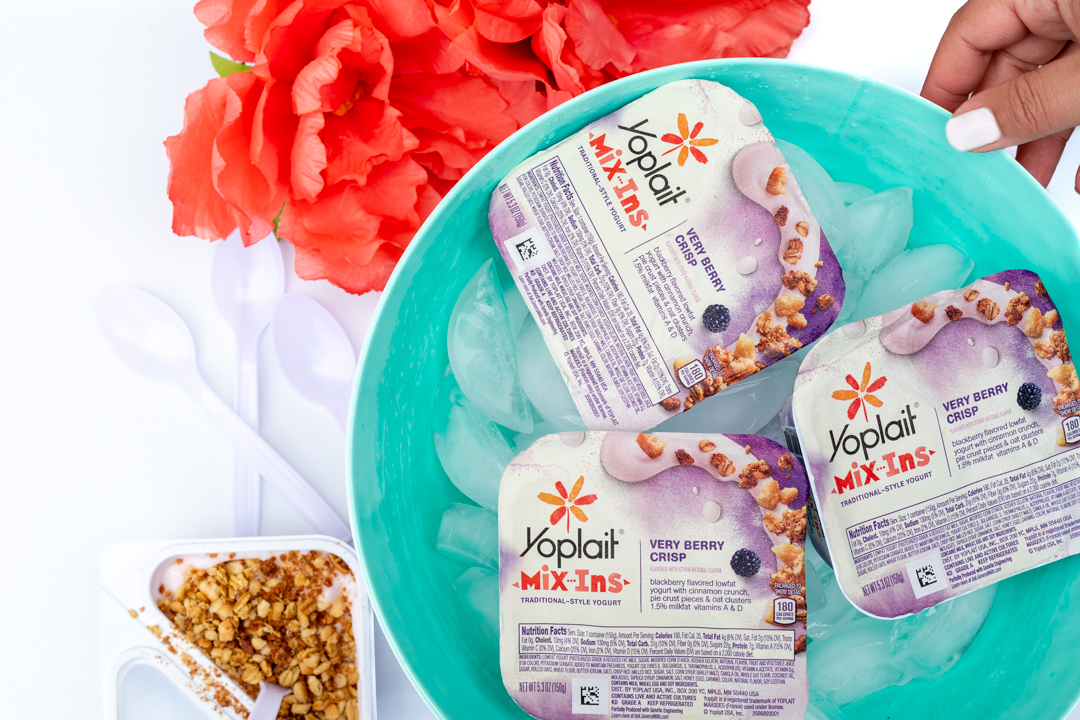 If you like this tasty and fun idea, make sure to Pin It!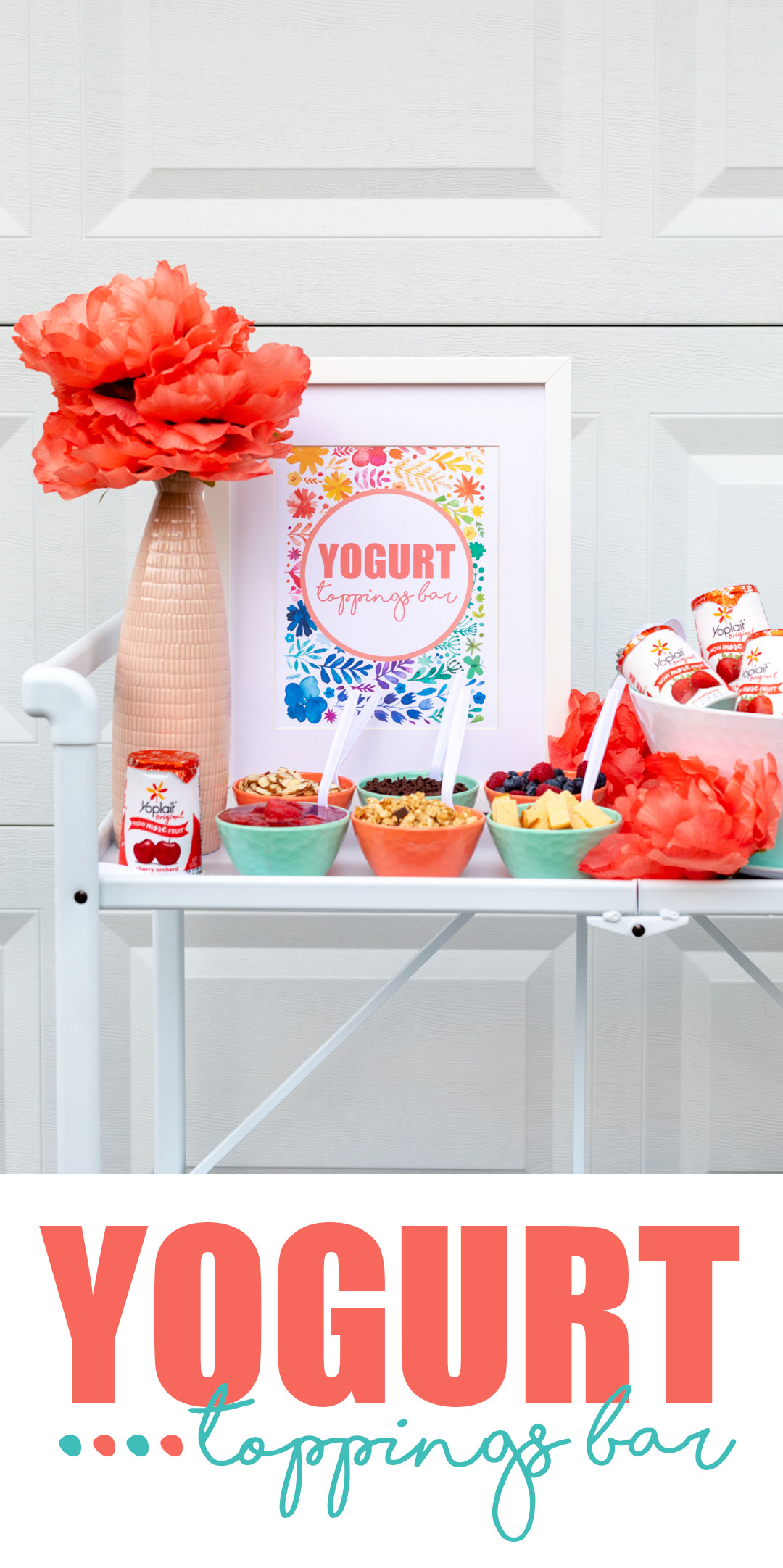 Visit Easy Home Meals for great recipes and meal solutions and to enter the June Dairy Month Sweepstakes for a chance to win up to $10,000 in prizes! #JuneDairyMonthBlog
When would you serve a yogurt bar? Which Yoplait varieties and flavors will your kids love most?