Now that summer is winding down and life is guaranteed to get busier, my mind will be on easy dinner solutions again. When it comes to classic comfort foods that are perfect for dinner after a hectic day, cheese and potatoes are always right at the top of my list. Having both in one meal all cooked up in the slow cooker? Seems like a total win for a weeknight!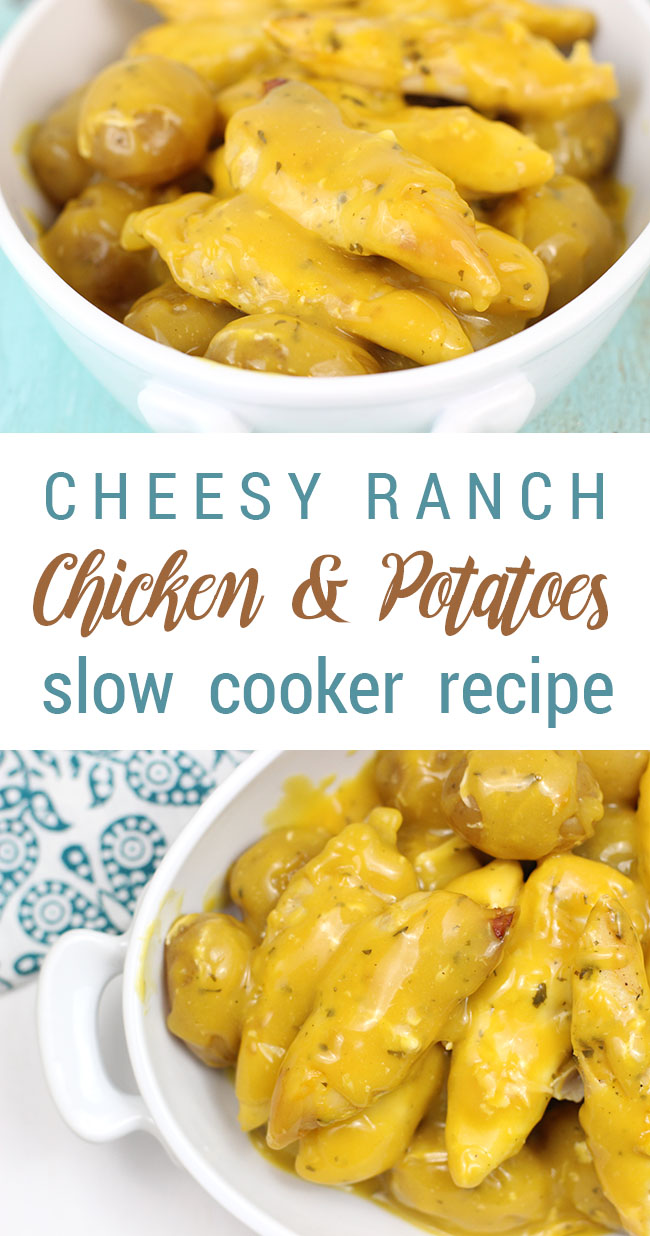 Using simple shortcuts like cheddar soup and dry salad dressing mix, this slow cooker recipe couldn't be any more simple. No fuss, no stress, just easy all the way. A while ago I through together this easy 3 Ingredient Chicken and Potatoes recipe and it's been really popular. So, this time I decided to add more of a pop of flavor to offer even more options for easy peasy meals.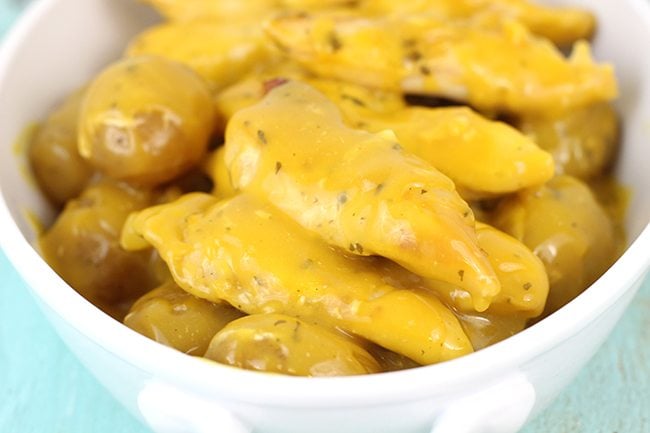 If there's one thing that I've learned, it's that making a delicious dinner doesn't have to be complicated. That's why I'm so in love with slow cooker dinners. Hope you enjoy this one too!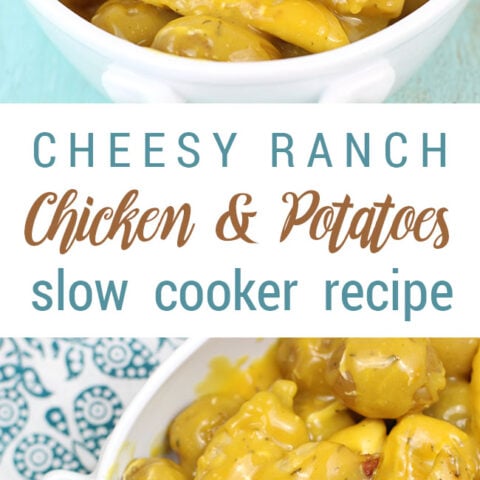 Slow Cooker Cheesy Ranch Chicken
Ingredients
16-20 Baby Dutch Yellow Potatoes (or other thick small/baby potatoes)
1.5 lbs Boneless Chicken Tenderloins or Thin Sliced Chicken Breast
2 - 10.75 Oz Cans of Cheddar Soup
¾ - 1 full packet of Dry Ranch Salad Dressing Mix
Instructions
Place potatoes in the bottom of slow cooker, evenly place the chicken on top. Sprinkle the salad dressing mix over the top evenly, then cover with the cheddar soup. Cook on high for 4 hours or low for 6.5 hours.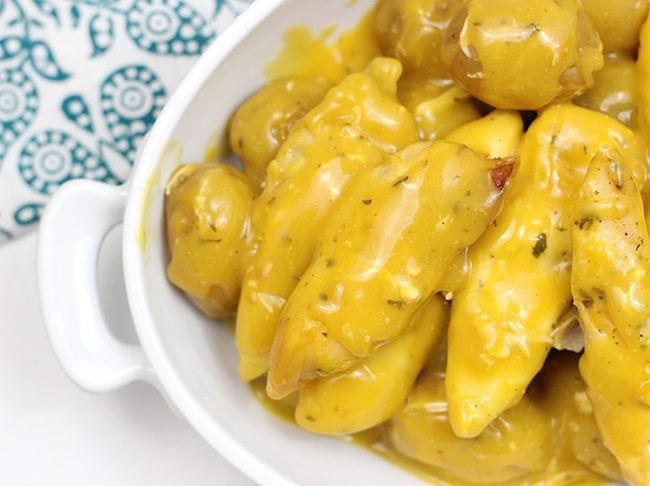 Do you love the combo or potatoes and cheese? What are your ultimate favorite comfort foods for busy days?