Are you up for some summer DIY? Add some fun and festive decor with these DIY Pineapple Mason Jars. They're so easy to make with mason jars, paint, tulle and a surprising household product! These jars make for super cute decor and are also great for party tables. Let's let the creativity roll! This is a sponsored post by Faultless Premium Spray Starch.

Pineapples are just so festive, just the sight of them make me smile. I've been wanting to create something like these jars for a while. I've always been intrigued by creative ideas made using spray starch. You must have seen those cool floating ghosts made with starch and cheesecloth around Halloween. If not, make sure to check them out. Very spooky and clever. Today, I'm using Faultless Premium Spray Starch to help keep the tulle in place on these pineapple mason jars.
DIY Pineapple Mason Jars
Sunny

Yellow

Acrylic Paint

Green

Tulle Cut Into Strips (9″ length & 3″ wide).

24 strips per jar.

Pint Sized Mason Jars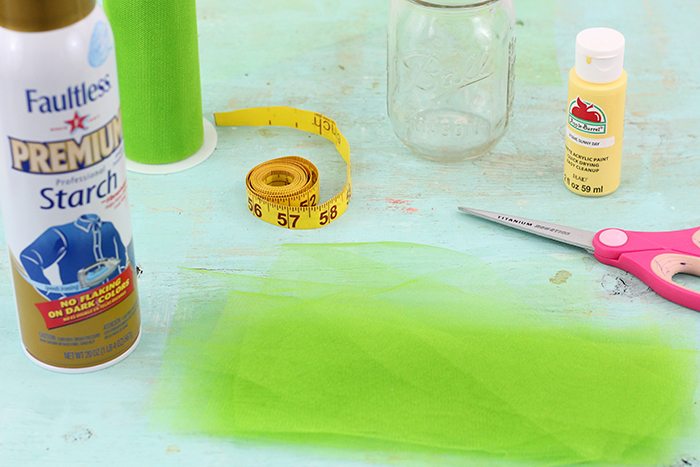 Step One: Squirt a small amount of yellow paint into each jar and swivel the jar around to cover the entire inside of the jar. Once the inside if covered, place the upside down on a paper plate or thick cardboard where the excess paint can safely drip out. Allow the jars to dry thoroughly. Time will vary depending on the paint used. I transferred my jars to a few different paper plates during this process to allow to quicker drying.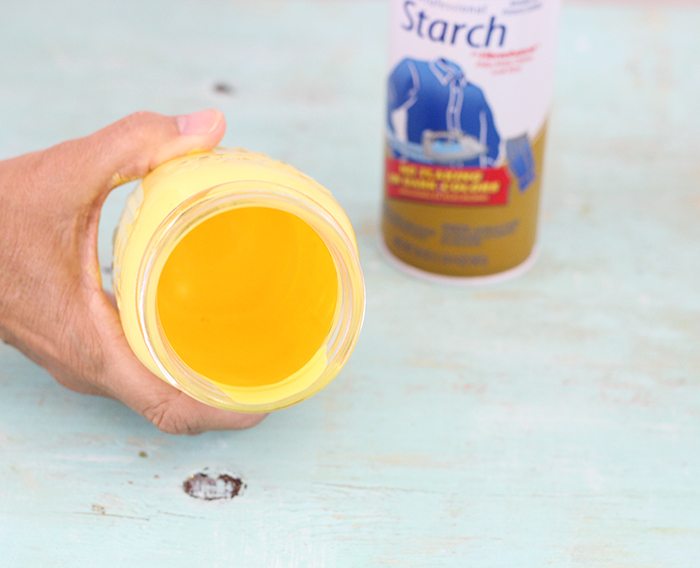 Step Two: Cut the Green Tulle Cut Into Strips (9″ length & 3″ wide). 24 strips per jar.
Step Three: Tie each strip into a double knot around the outer mason jar lid.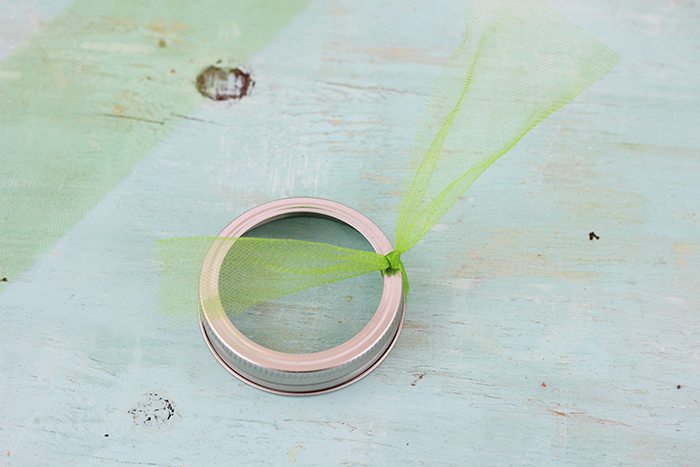 Step Four: Spray a thin coat of Faultless Premium Spray Starch over the tulle.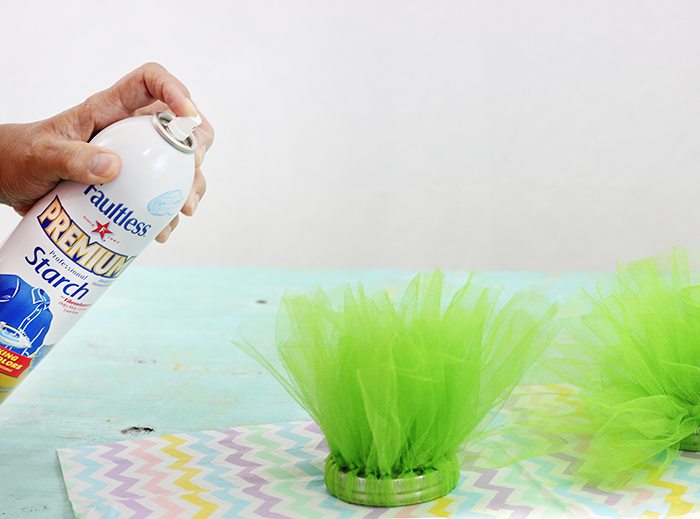 Step Five: Use a blow dryer on a low warm setting while forming the tulle. Do this until the tulle is completely dry. Repeat this process again by spraying more starch and drying.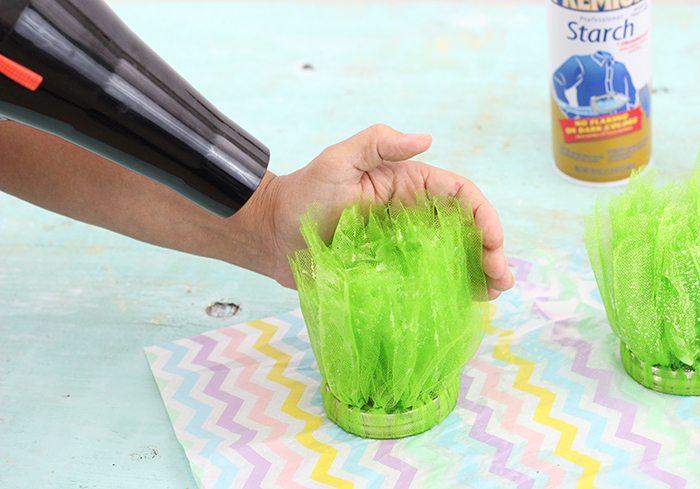 Voila! Now you have yourself some super cute pineapple jars that will kiss your home with a bit of summer goodness.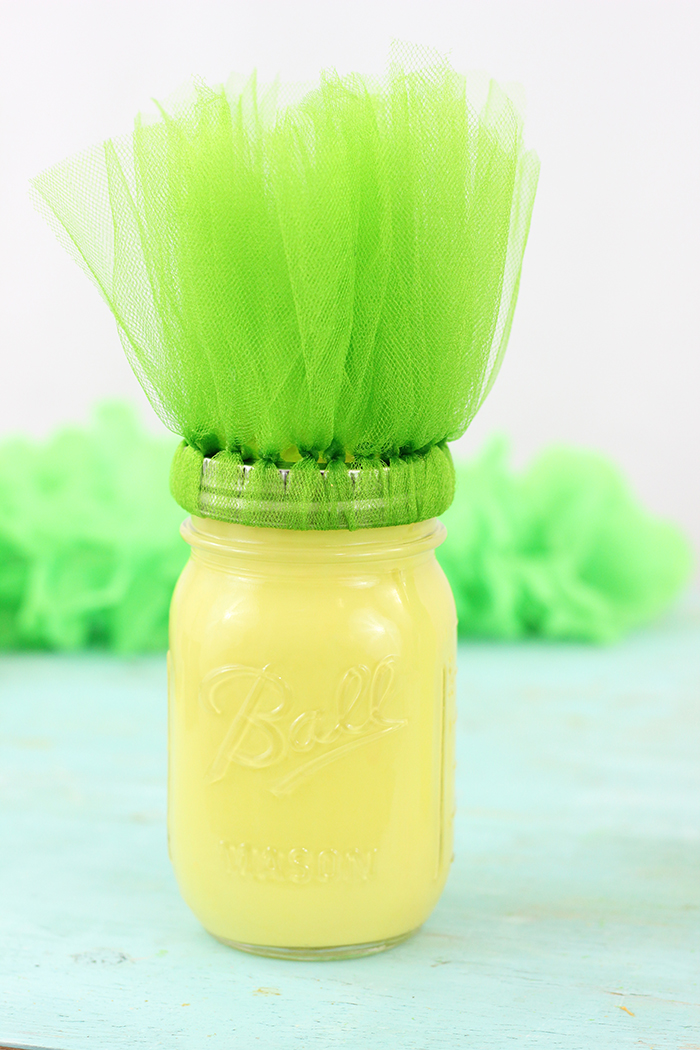 Get more tips and craft ideas using Faultless Premium Spray Starch.