Growing up around pets has taught me so much and I'm convinced it's made me a better person. Some of my best memories at home include funny or comforting stories that involved our family cats. The moment to adopt my own came before I thought I was ready, but I took the plunge out of a deep feeling that I needed to nourish and protect these fuzzy loving creatures. 😉 Today, I want to share the ways that my cats have made me better. My participation in the Purina Cat Chow "Nutrition to Build Better Lives" Virtual Party today is sponsored, all opinions are my own.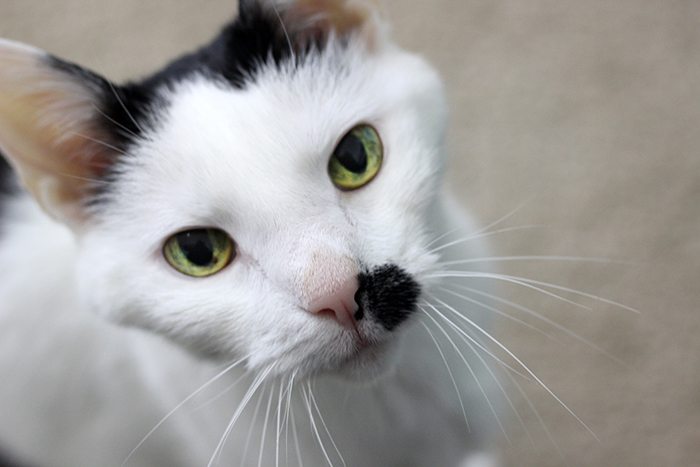 Purina Cat Chow is stepping up this year to help deliver nutrition to cats in care of animal welfare organizations to help them become healthy and ready for their forever homes with its "Nutrition to Build Better Lives" program. You can join this mission this month because for every bag of Purina Cat Chow you buy in July, a meal will be donated to a cat in need. That's a win/win in my book.
5 Ways Having Cats Makes Me Better
I learned what it means to be selfless.
Not long after I started living on my own, I was presented the opportunity to adopt two cats that were brothers whose fate was unknown at that time. I'm so glad I said yes. Knowing that approximately 3.4 million United States cats are taken in by animal shelters and only half of those cats are adopted each year is alarming to say the least.
I learned how to be responsible.
Adopting and caring for pets is a true responsibility. You become their lifeline. You have to feed them, change their cat litter and protect them from harm. The love and the bond that I formed with all of my pets, has helped me truly learn what it means to be a responsible person.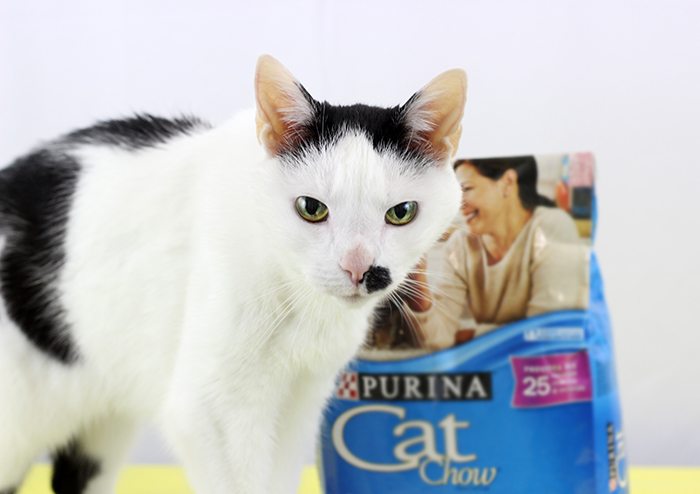 Having Cats Has Taught Me To Be More Compassionate.
Growing up, I can't even count the amount of times our family pets came to comfort me when I was crying or feeling like life was just unfair (even if it was just because I couldn't stay up past my bedtime). I learned the importance of comfort and offering to not only pets, but to the people in my life.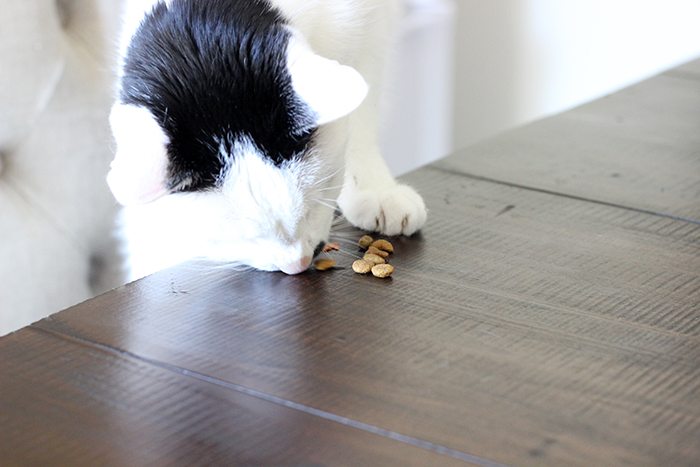 My Cats Have Helped Me Learn to Love Deeper
It's hard to put in words, but having pets can help you love deeper. They only communicate with actions and not words just like babies, except they never grow up. Having to learn to understand the needs of my cats has helped me love in a deeper way that is hard to explain if you haven't had a pet in your life. It's a truly beautiful feeling.
Having Cats Has Inspired Me To Do More
As I grew up, I knew I wanted to help… help people, help pets. It was something that was always brewing in me. Knowing how important my family pets were to me growing up and how they've been such an important part of my own family, I can't help but to share that with everyone. Purina Cat Chow is making that so easy to do. I often feel sad when I feel that I'm not doing my part on this earth. Not to be dramatic, but it's ingrained in me. I love when everyday brands that I depend on help me make this doable by just doing things I would normally do.
So, I hope you'll join me this month in doing something GREAT!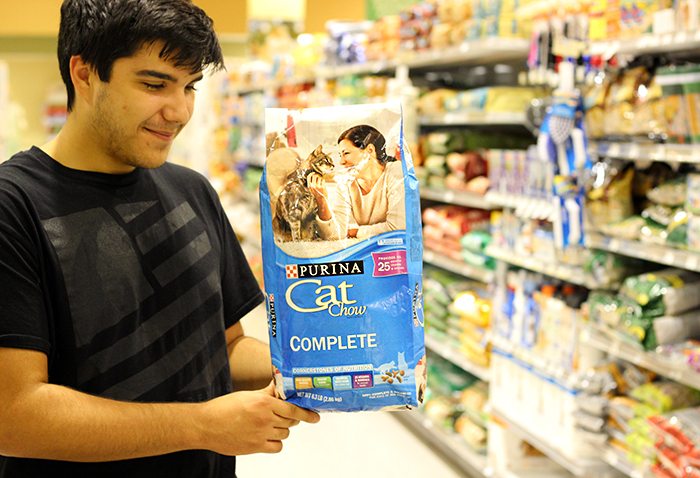 You can help Purina Cat Chow reach its goal of donating five million meals to shelter cats across the country,! It's so easy, just purchase any size bag of Purina Cat Chow from July 1 through July 31. And just like that, Purina Cat Chow will donate one meal, up to five million meals, directly to Rescue Bank.
So what are you waiting for? Add Purina Cat Chow to your shopping list this week!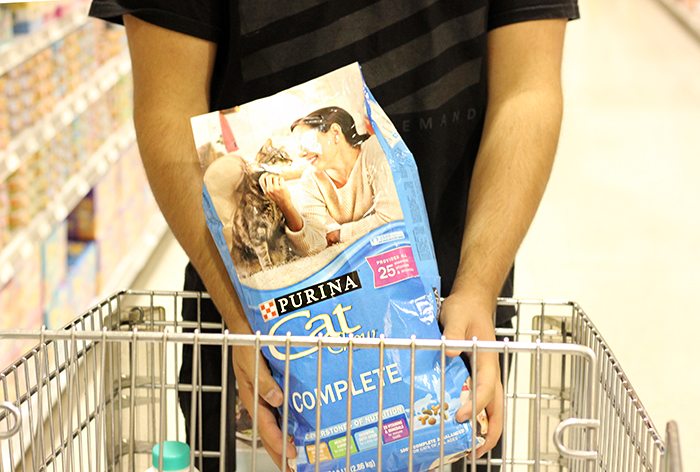 Rescue Bank is a non-profit organization that operates on a national food bank model to collect and distribute high-quality pet food and other supplies to a network of pre-qualified animal welfare organizations throughout the United States. These organizations are able to use the savings from their food budgets for critical veterinary care to increase the adoption of healthy pets.
I acknowledge that Purina Cat Chow is partnering with me to participate in its 'Nutrition to Build Better Lives' program. As a part of the Program, I am receiving compensation in the form of products and services for the purpose of promoting Purina Cat Chow. All expressed opinions and experiences are my own words. My post complies with the Word Of Mouth Marketing Association (WOMMA) Ethics Code and applicable Federal Trade Commission guidelines.
I'm cordially inviting you to make a difference with me. Since 2013, Purina Cat Chow has supported animal shelters across the country and has donated more than $845,000 in food, supplies and renovations to advance the rescue, nutrition and adoption of cats in shelters. Let's keep the momentum going by shopping for a bag this month.
Join us today as we join forces with other furbaby loving bloggers and use the hashtag:
Follow Purina Cat Chow on Facebook, Twitter & Instagram to stay in the loop.
Do you have pets, how have they made you a better person?