I have received compensation for this post from Church & Dwight Co., Inc. All thoughts and opinions are my own.
Feeling so fresh and so clean my friends! Who doesn't love a spiffy and spotless bathroom? Today I'm sharing some inspired ideas on how to make a tiny bathroom seem larger and keeping it nice and clean is at the top of my list. Plus, let me share how KaboomTM  Foam-TasticTM & KaboomTM Shower, Tub & Tile Cleaner available at Family Dollar is a game changer! Dare I say… oddly satisfying to use! Keep reading!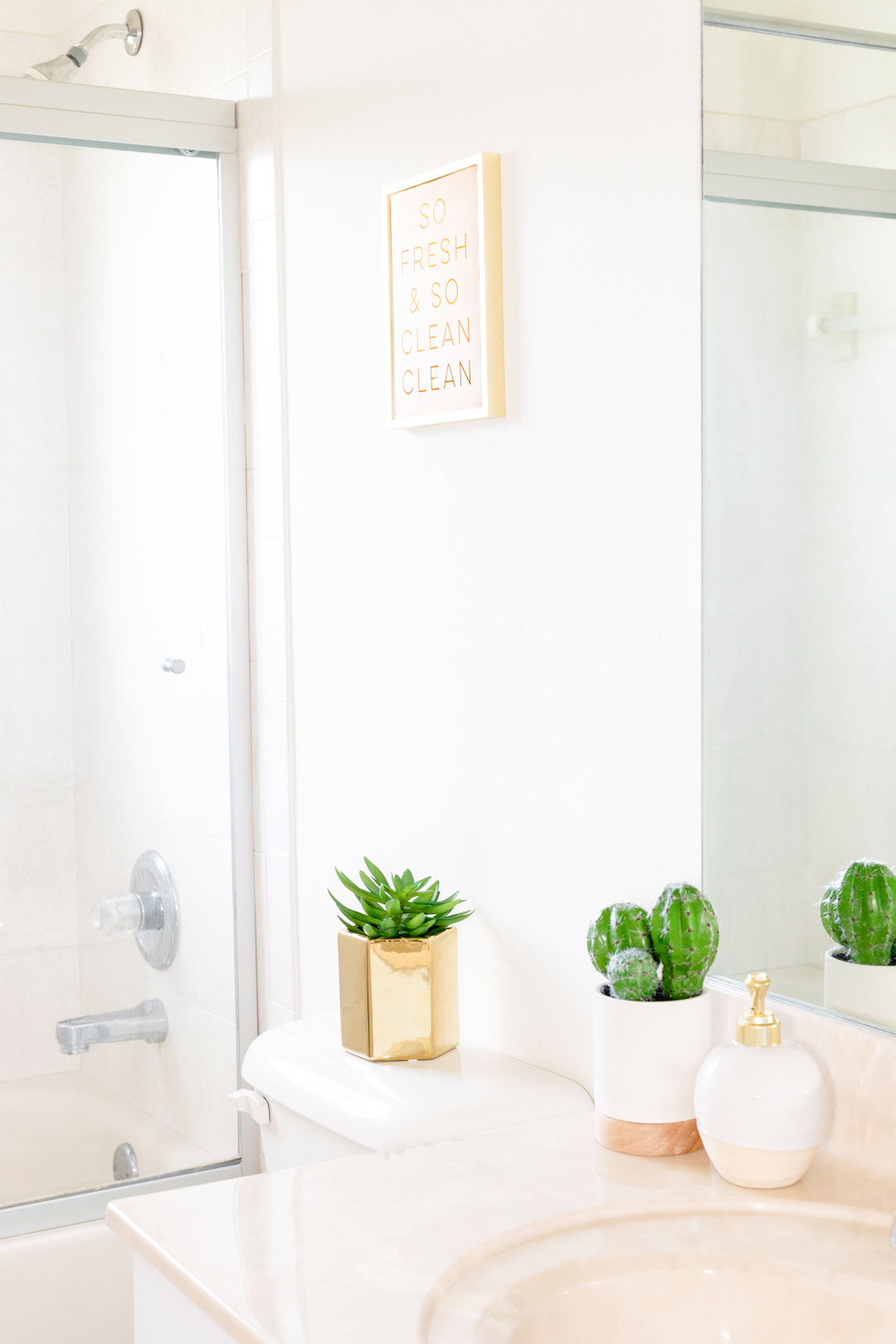 Make a Tiny Bathroom Seem Larger
I'm pretty excited that we actually have two bathrooms now, but the guest bathroom is SO small, it really drives me nuts. So, I've narrowed down some pretty simple concepts on how to make the bathroom seem as large as possible and the ideas are super simple and easy to implement. Let's jump in!
Keep It Clean
The number one way to optimize your small space is to keep it clean. While I'm NOT really someone who enjoys cleaning at all, I know that this is a must. That's where Kaboom can come in handy! Their products help to make cleaning easy and fun. Yes, actually fun. This was my very first time trying their products and I am totally loving Kaboom Foam-Tastic.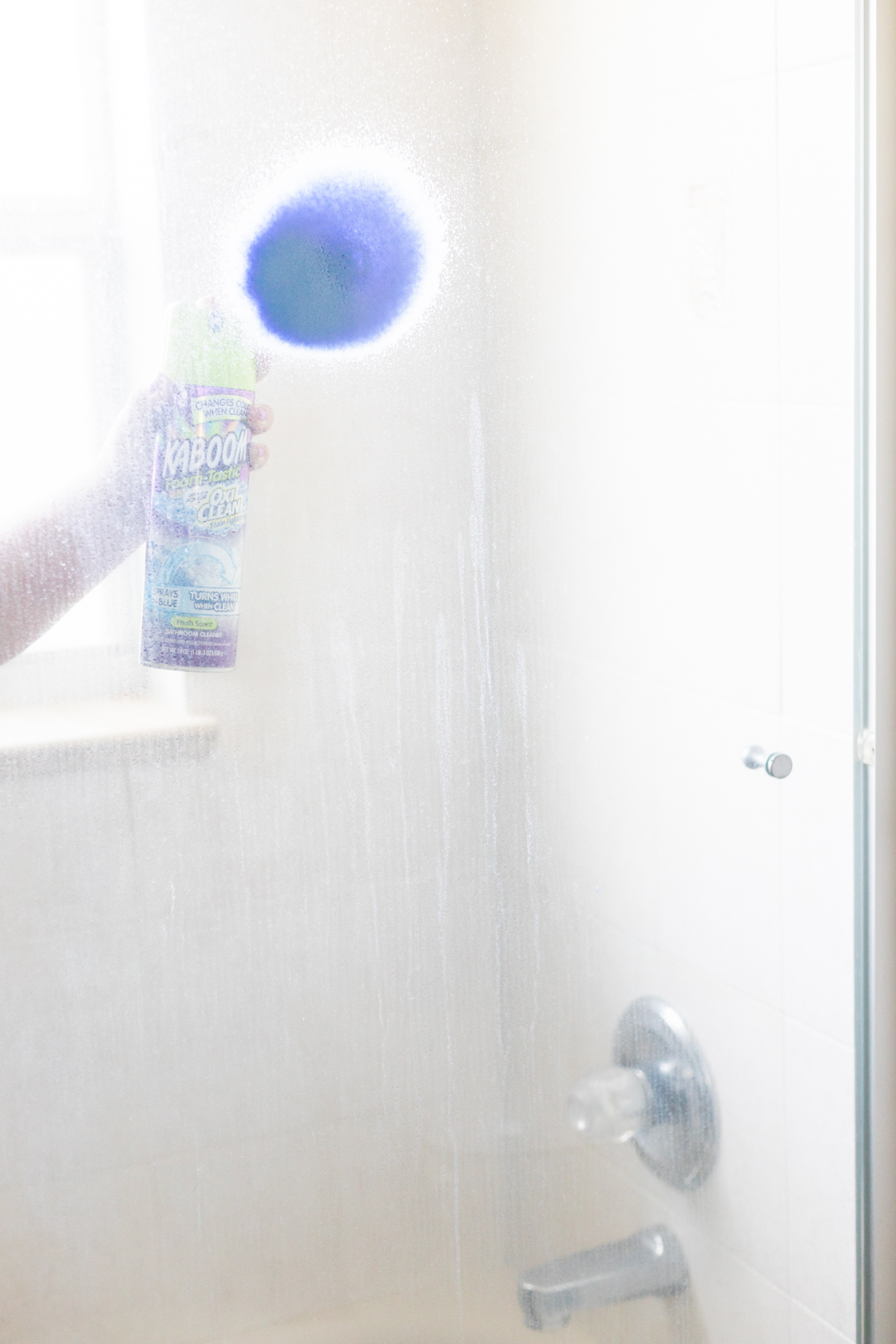 It basically sprays on blue and turns white right before your eyes. That means it's ready to be wiped away…. along with all the residue. This is just too cool my friends. It's kind of magical, really. Like unicorn kind of magic.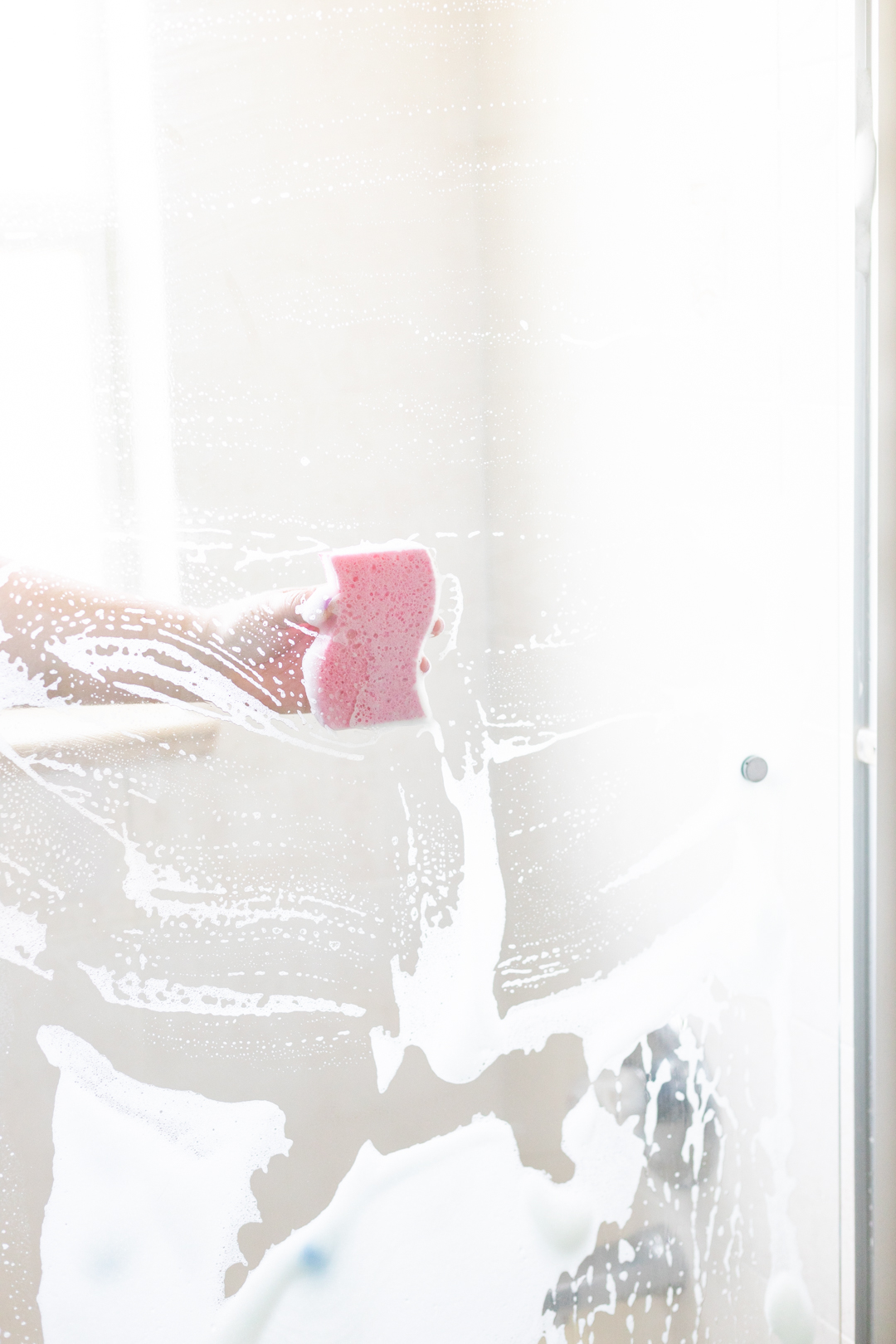 This product was particularly awesome to use on my glass shower sliders which are frustrating to keep clean but super necessary in order to get that good reflection going which leads me to my next tip.
Mirror Tricks
One of the oldest tricks to make a space look larger is to add mirrors. This is definitely a work in progress for me because I'm in the middle of redecorating, but it's 100% in my plans. An easy way to do this on a budget is to pick up one of the hanging mirrors that can hook over a door.
Clutter Free
Along with keeping things super clean, if you don't keep things tidy it won't mean much. The less clutter you have in your tiny bathroom, the better. Think minimalist. Use some bins to stow away anything that doesn't need to be out on display. Store anything from hair dryers to cleaning supplies in bins under the sink to keep them out of sight.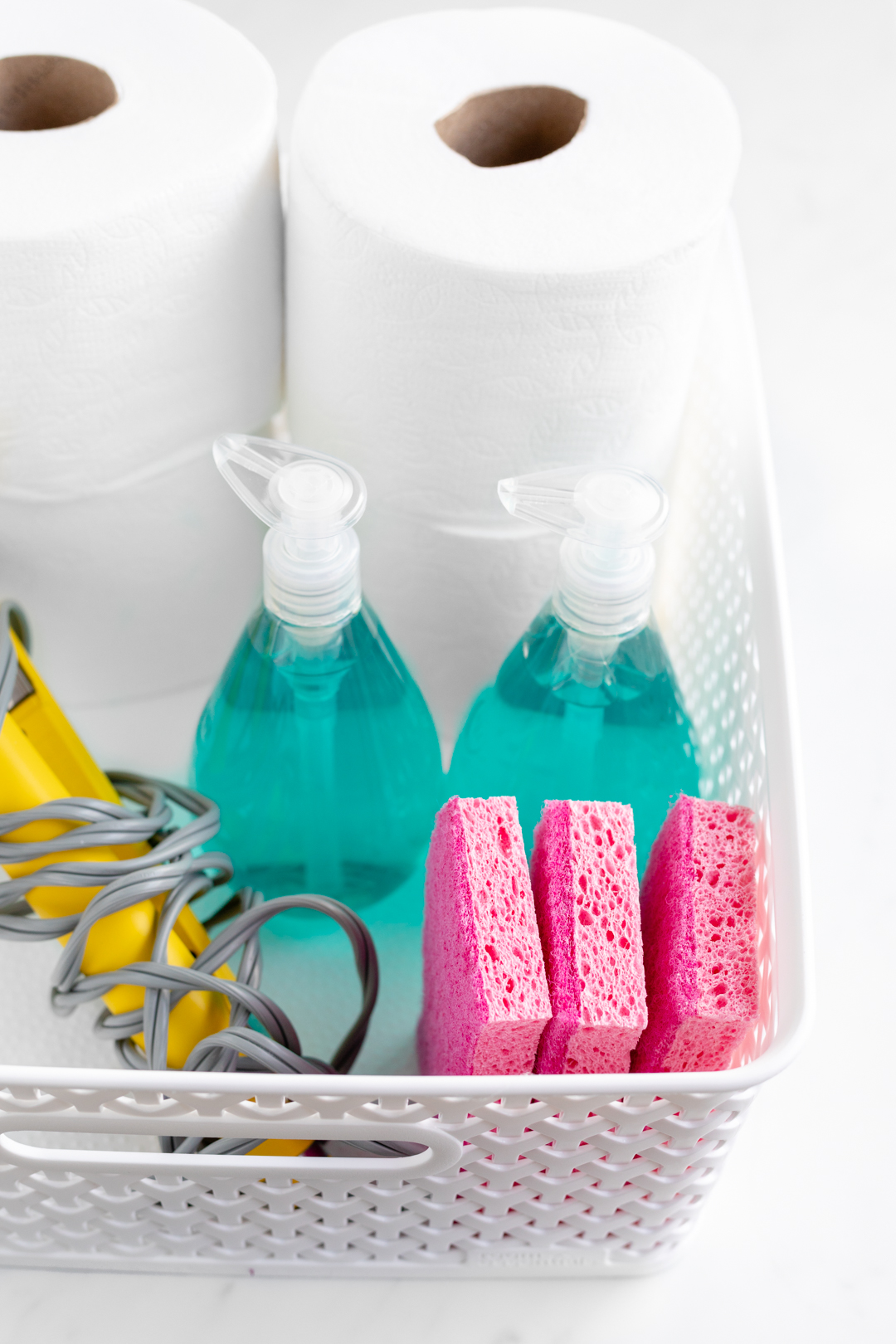 Quick Refresh
Doing full cleanings is going to be key, but you definitely need to do a quick refresh of the most used areas. Since we often wash our hands in our tiny bathroom throughout the day, the sink gets the most use. It will be helpful to make a plan to just do a quick refresh in between big cleanings. I love using the Kaboom Shower, Tub & Tile Cleaner for simple spot cleaning.
Just a quick spray and wipe is perfect to keep my sink sparkling with no fuss. That's what I'm talking about!
Simple Decor
This is tied all together with keeping things clean and with no clutter. Add very few statement pieces and call it quits. Insert coach whistle sound here. The more decor you have, the busier and more clogged up your space will feel. You can do this. Plus, you'll essentially be saving money. Total win.

Ready to make your small bathroom seem larger? Get started on cleaning things up with Kaboom Foam-Tastic and Kaboom Shower, Tub & Tile Cleaner available at Family Dollar.
#OddlySatisfying #IncrediblyClean #KaboomBathroomCleaner