This post has been sponsored by Kellogg's. All thoughts and opinions are my own.
Are pool days in your future? Then you have totally come to the right place, my friends! I'm beyond excited to share my favorite bright and colorful pool day must-haves, available right now at Walmart. Make a big splash with my top trendy pool float pick and the most colorful ice cream idea featuring the amazing new Kellogg's® Wild Berry Froot Loops® Cereal to keep you cool! I have your back!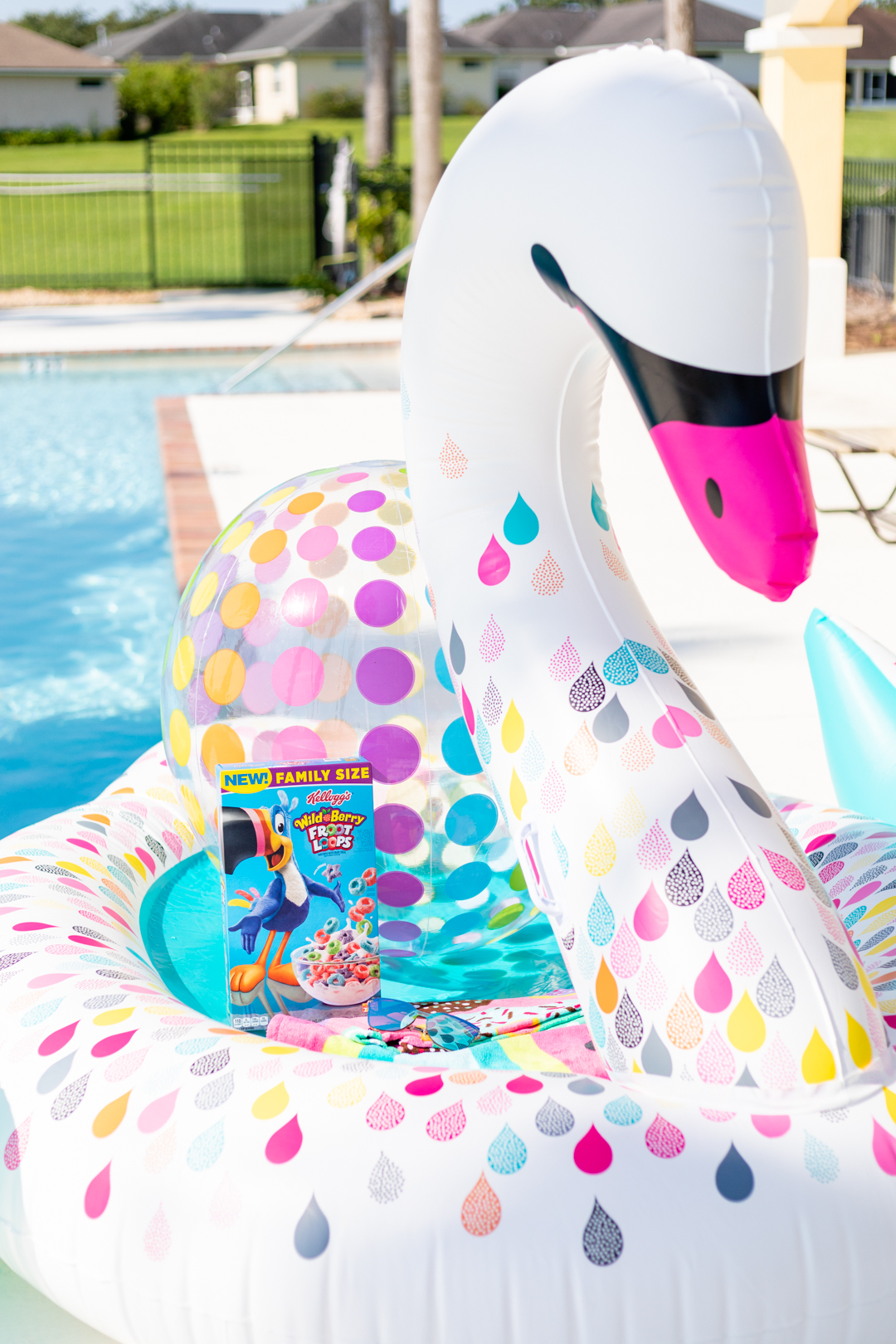 With the temps high and the need to keep cool, a day at the pool is a must. That's why I'm extra stoked to share my top picks with you today. I love curating… all the cute things to make life extra fun, so you are in for a special treat! Are you ready? Let's do this!
TRENDY POOL DAY MUST-HAVES
Take your pool day to the next level with these smile-inducing goodies!
KEEP DRY WITH COLORFUL POOL TOWELS
You don't want to forget to bring plenty of towels when you hit the pool! You're going to love the cool and trendy towels at Walmart. The best part is that they are totally budget-friendly. Bonus! My two fav finds for the season? This adorbs donut towel and this watermelon towel. Seriously, how cute are these?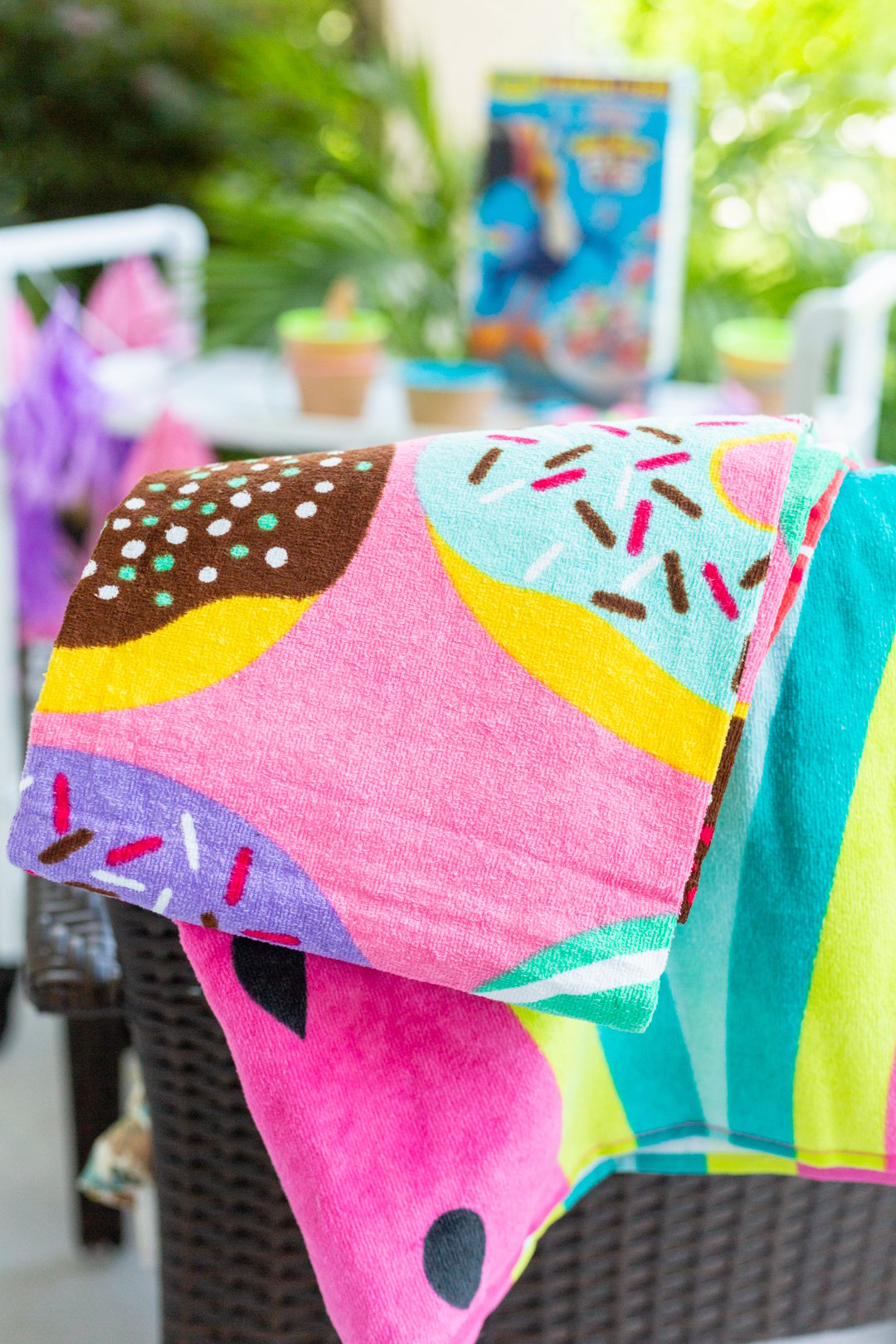 Such an easy way to keep your pool day cheery and bright.
CUTEST POOL INFLATABLES
Seriously pool floats are still all the rage, so it's a great time to get in on the fun. It's all about the very cutest floats this summer.  I hand picked my favorite and it's the BEST. But, don't forget about other inflatables like bright and colorful balls and even games that are the perfect pool day activity.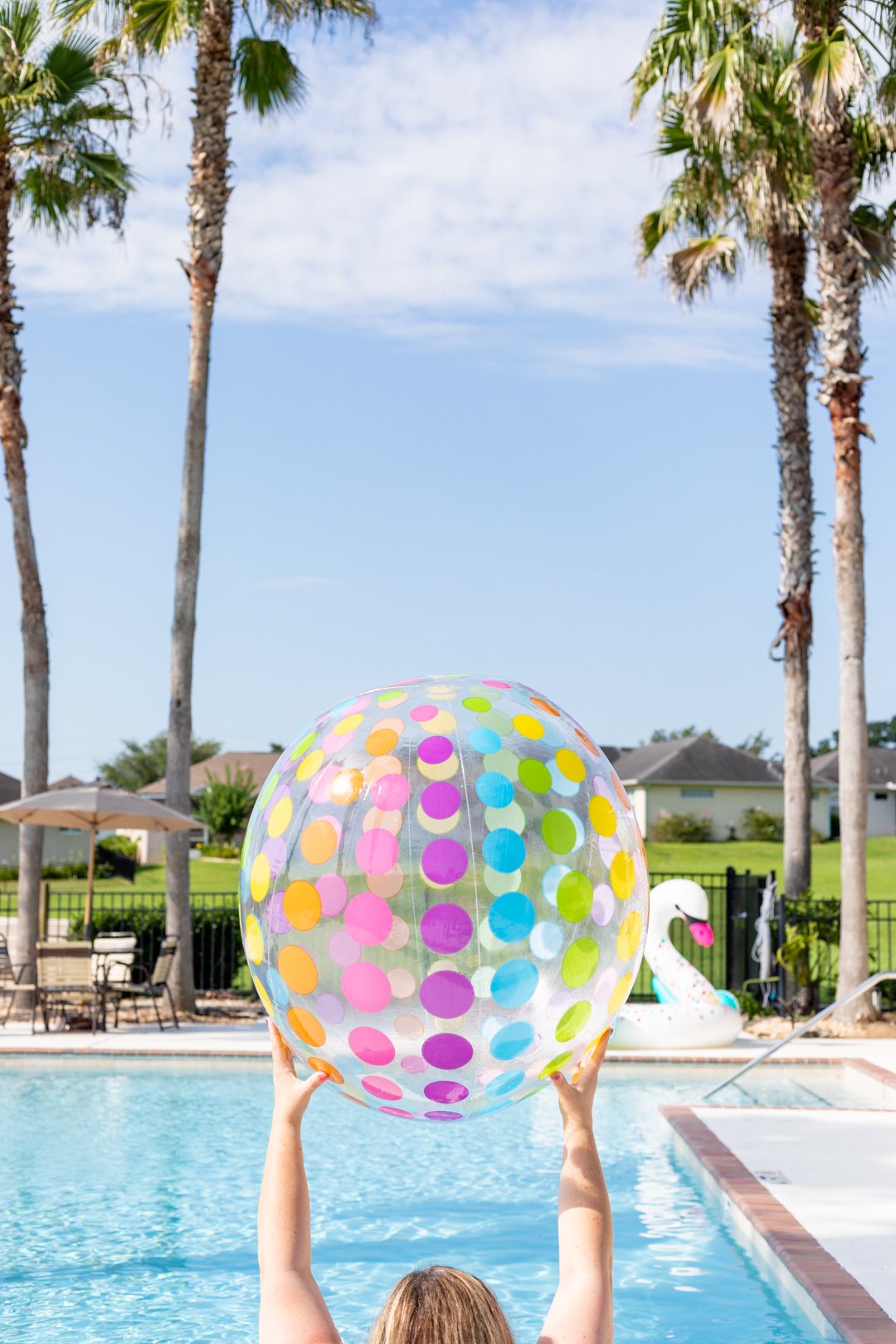 Not only are these perfectly colorful but they will add on to the fun factor. And, not to keep you waiting any longer… my favorite pool float is this adorable swan! I just can't stand it! While everyone has the unicorns and the flamingos, this swan is sure to be a unique attention grabber for a change!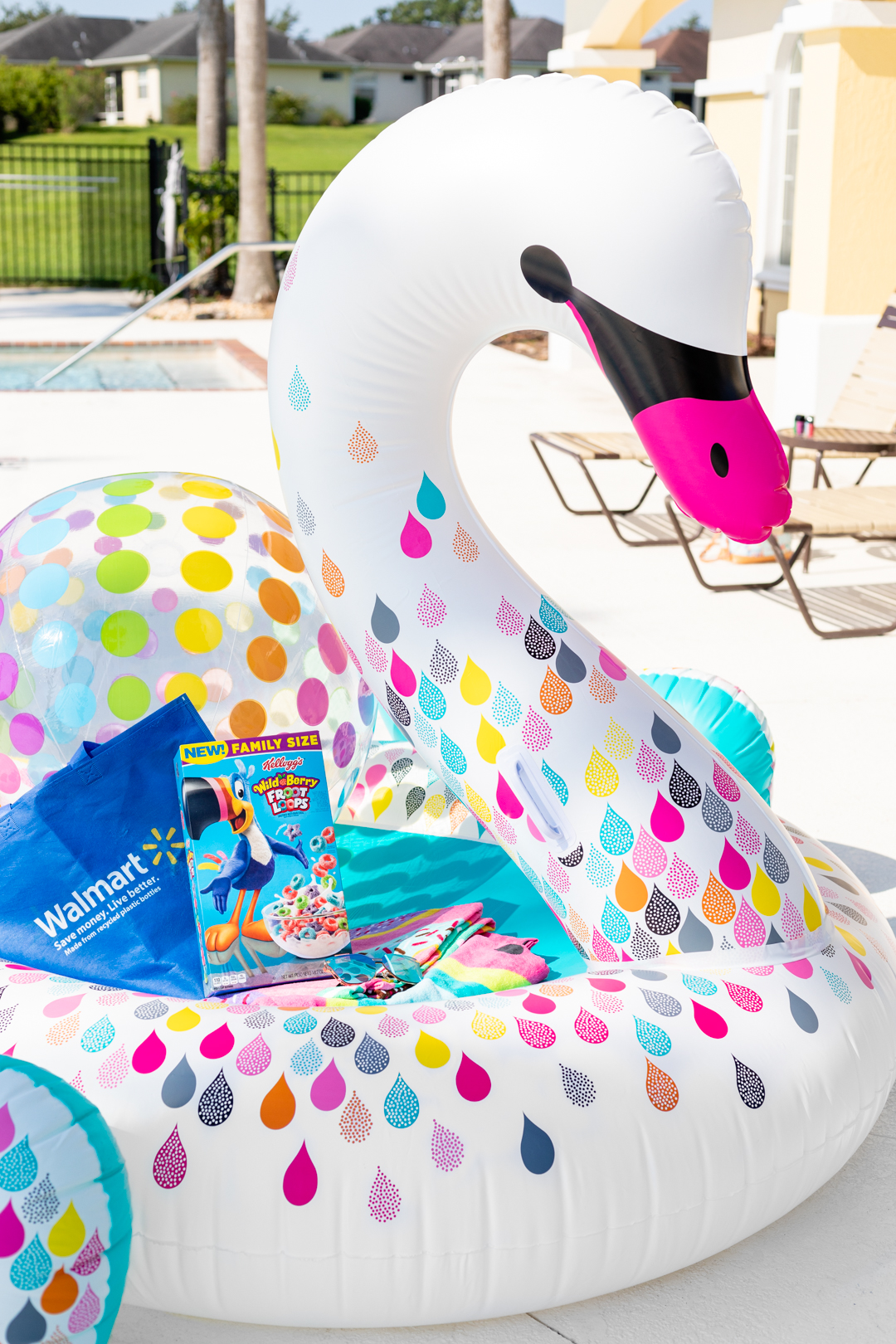 Happy lounging! Don't forget to get an air pump if yours doesn't come with one. We have an electric one and it's SO needed to inflate these extra large floats.
COLORFUL ICE CREAM TREATS
Colorful ice cream treats to keep cool with. No pool day will be complete without the perfect treats to keep cool with. Ice cream totally fits the bill! The challenge? How to make your ice cream bright and colorful. It's SO easy with the new Wild Berry Fruit Loops®. For me, it was love at first sight… even before my first bite. Wild Berry Froot Loops® Cereal smells SO good and the new purple star shapes are the CUTEST.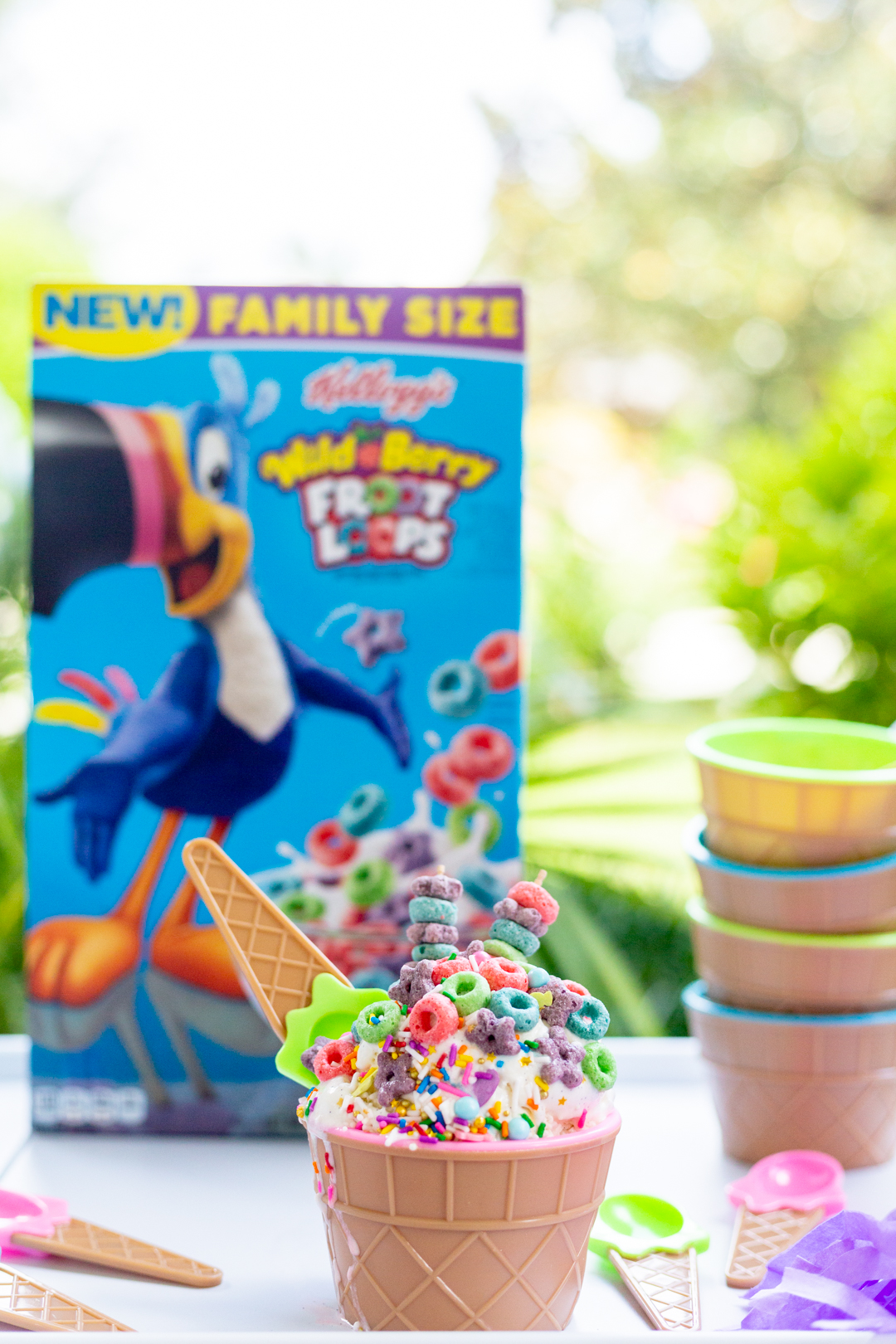 This tasty combo makes for just the right summer treat to make everyone smile! I made a couple cool moves to take my sundaes to the next level! The first? Picked up the most adorable sundae set complete with ice cream spoons. SO in love with these. Then, I made little Wild Berry Froot Loops® garnishes by placing individual pieces onto toothpicks.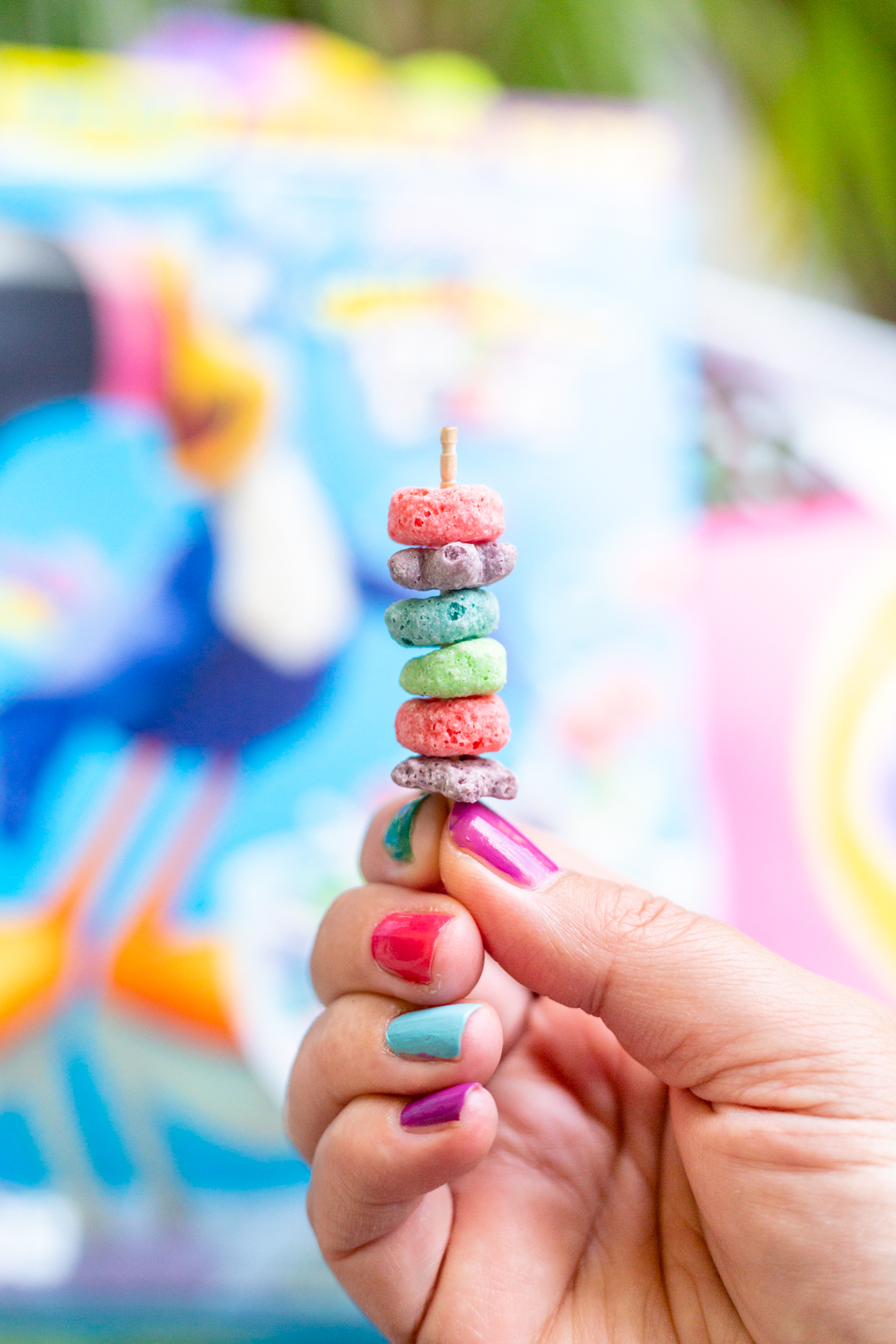 I just love the way it made my sundaes pop! Seriously? How amazing did these sundaes come out?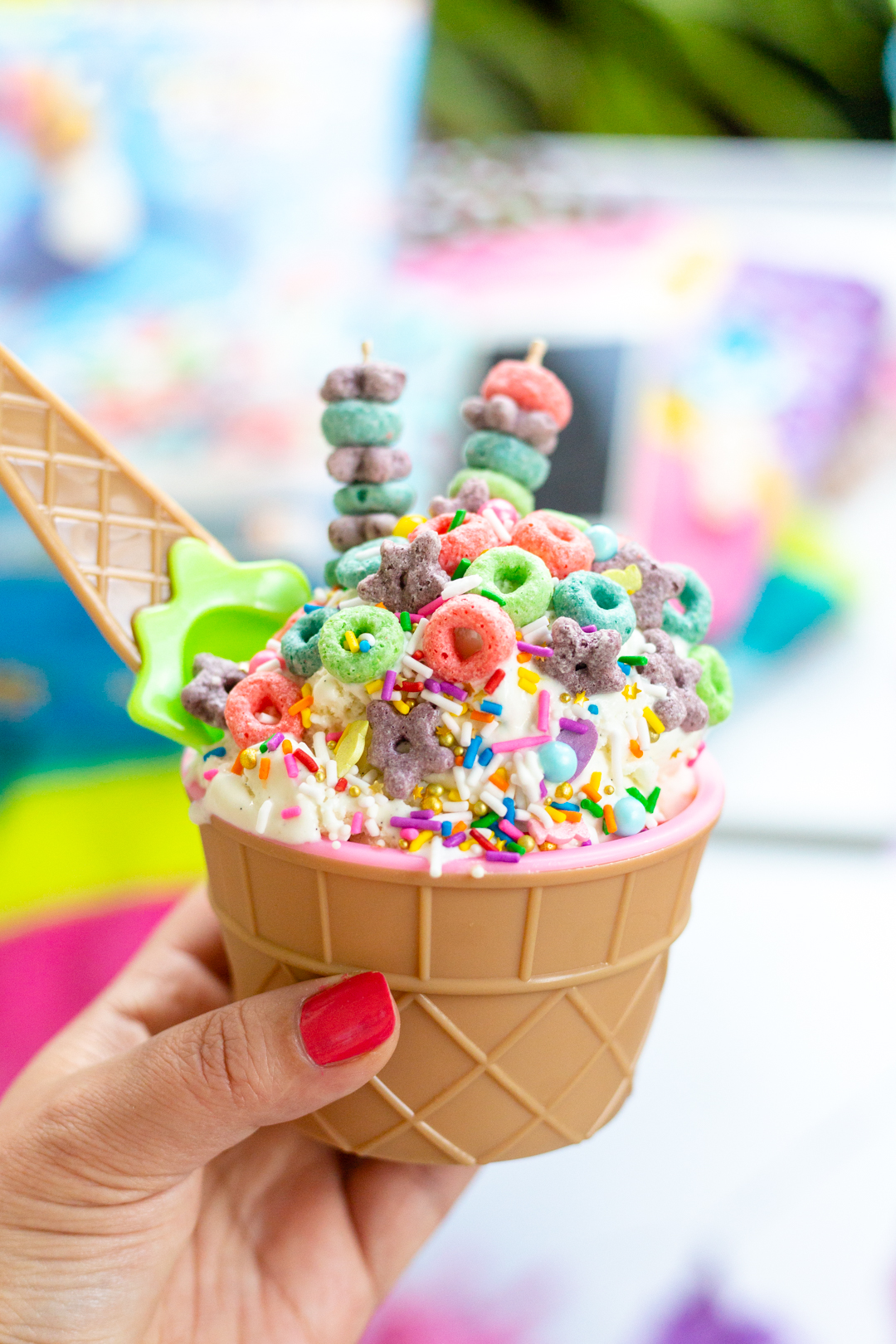 Add some colorful sprinkles for an added dash of fun!
POOL DAY ACCESSORIES
Gotta stay cool at the pool with just the right eye-catching accessories, don't you agree? LOVE these cool blue very reflective sunglasses I found! Totally dreamy!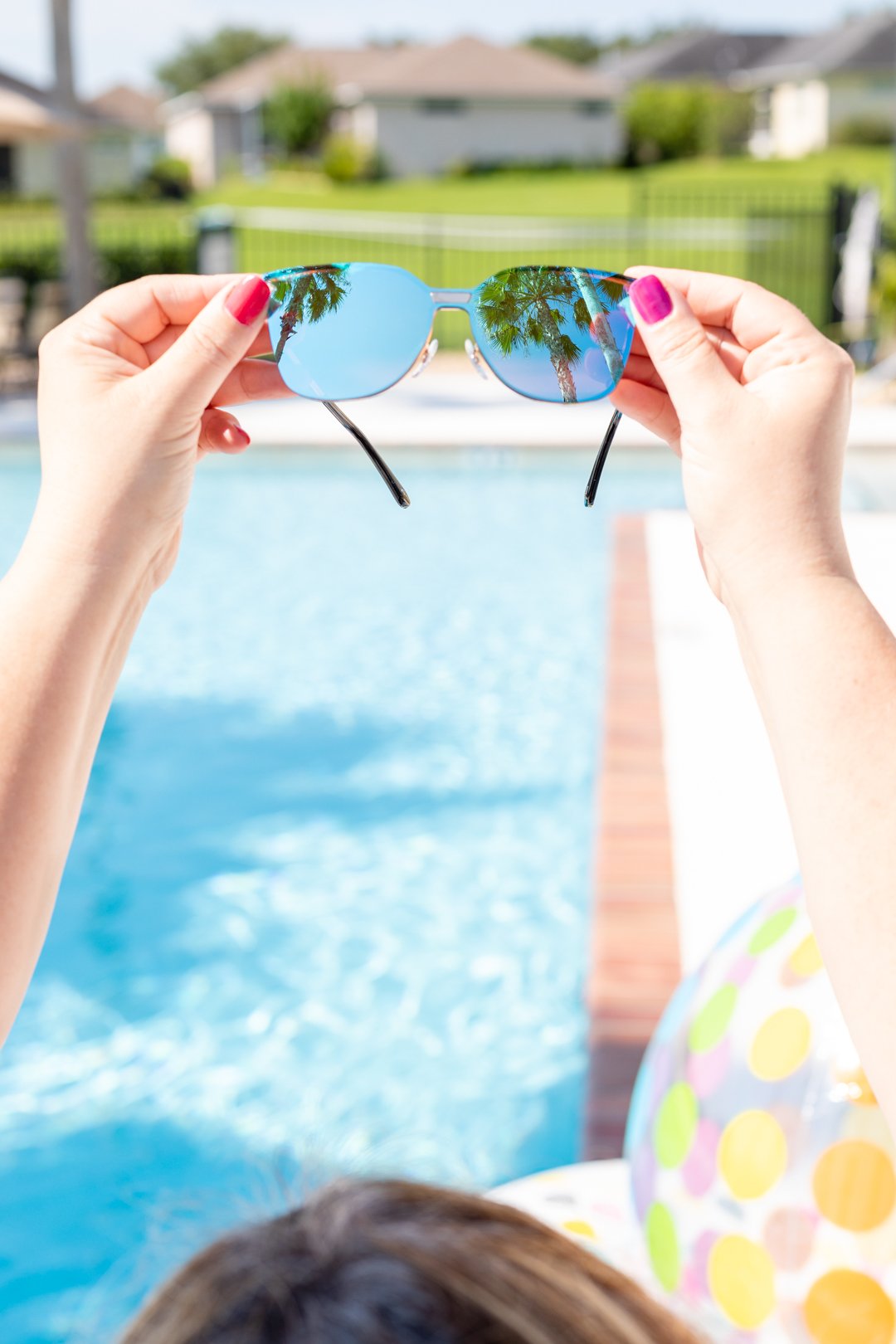 And, you know I had to do it up right with matching nail-polish! So in love with these bright colors I scoped out at Walmart. And… why only choose one color? Paint every nail a different color if you want to!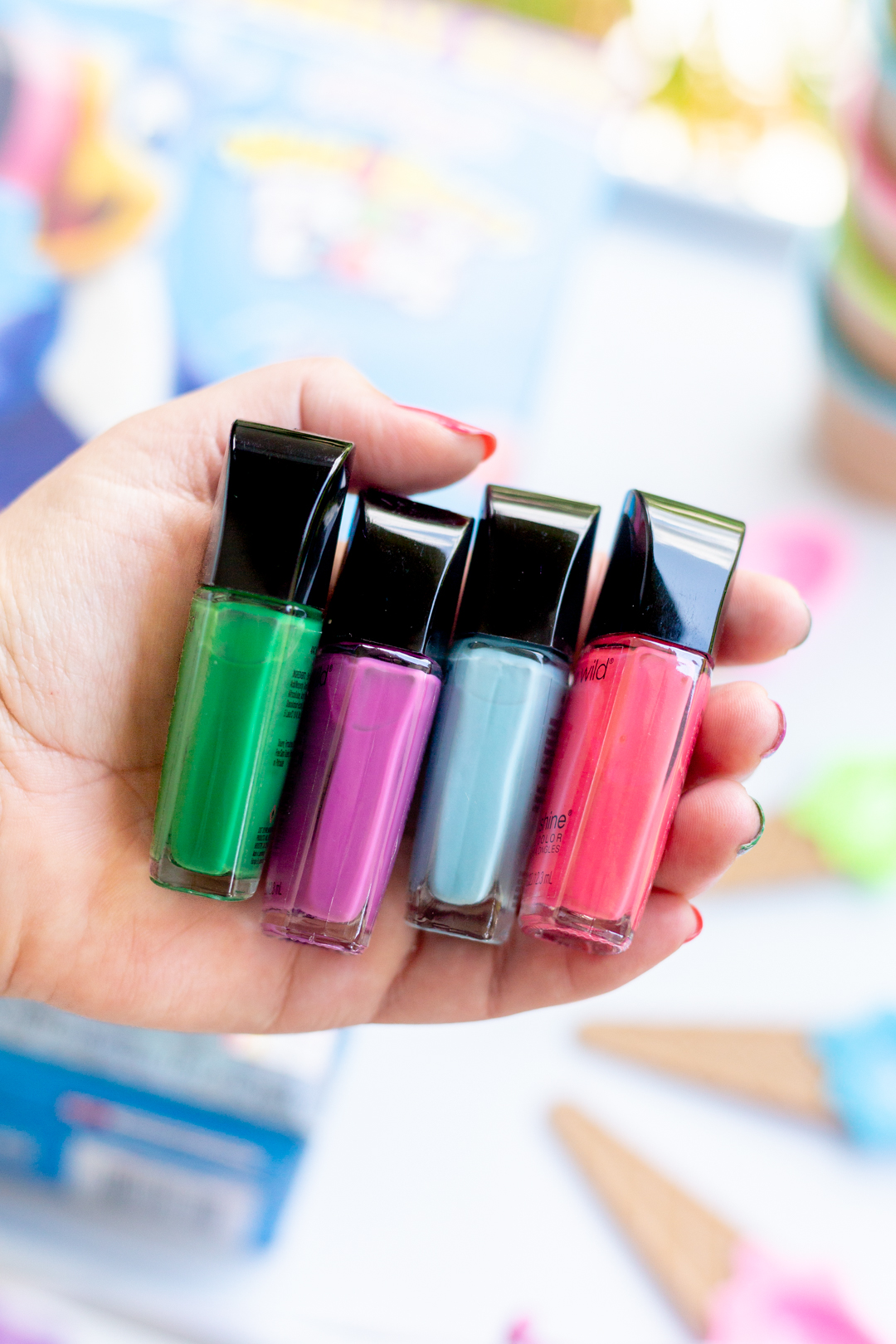 That's a wrap! I hope you love my pool day inspiration as much as I do!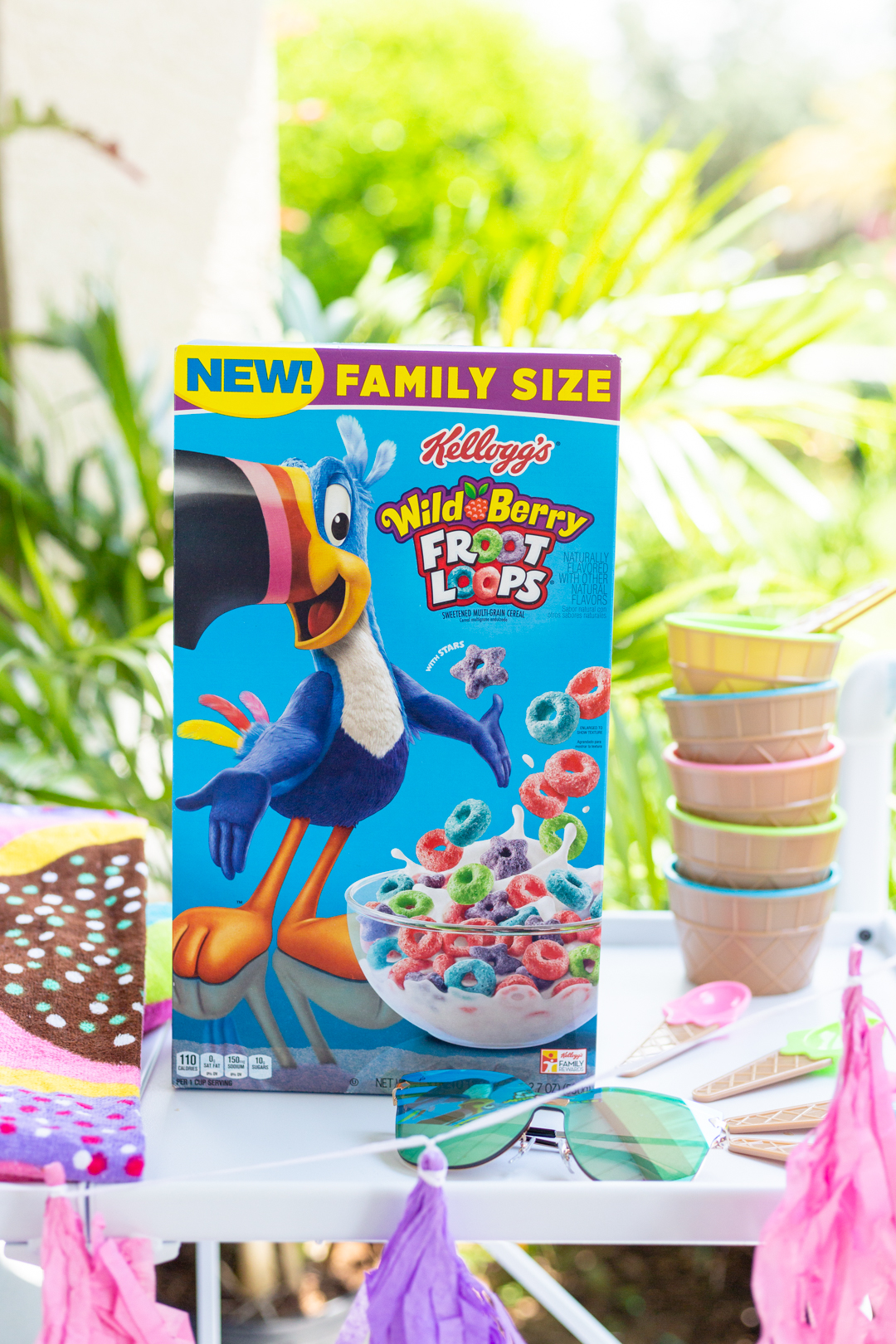 Don't forget that you can find all these goodies including the delish new Wild Berry Froot Loops® cereal at Walmart or Walmart.com.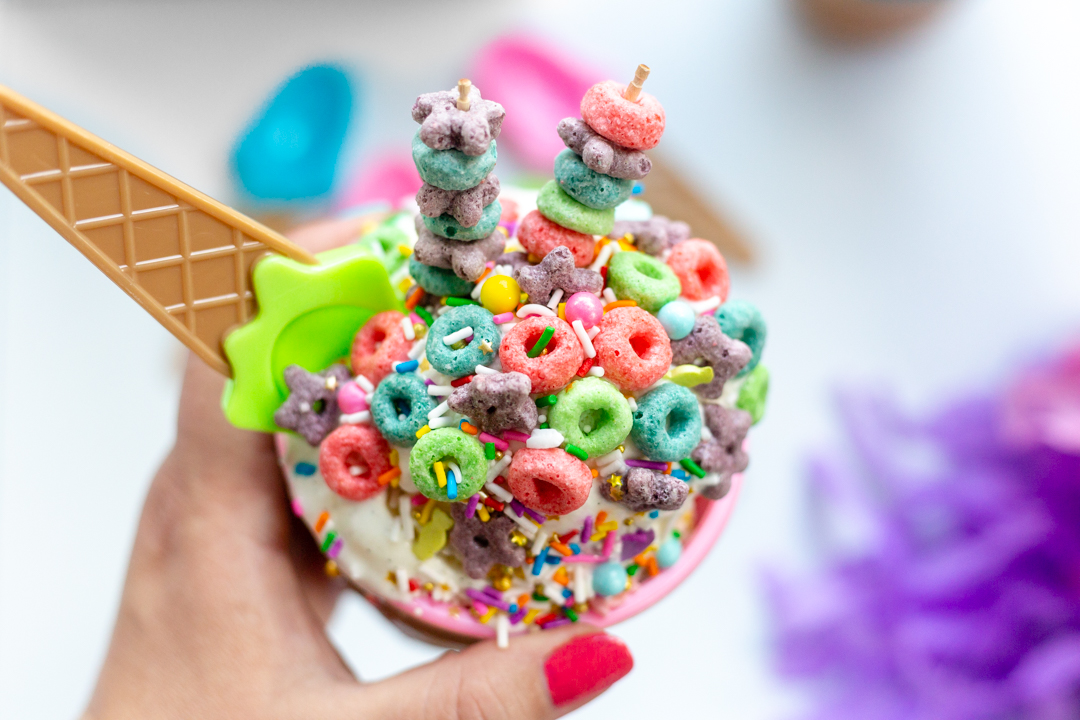 If you love these ideas, make sure to pin them: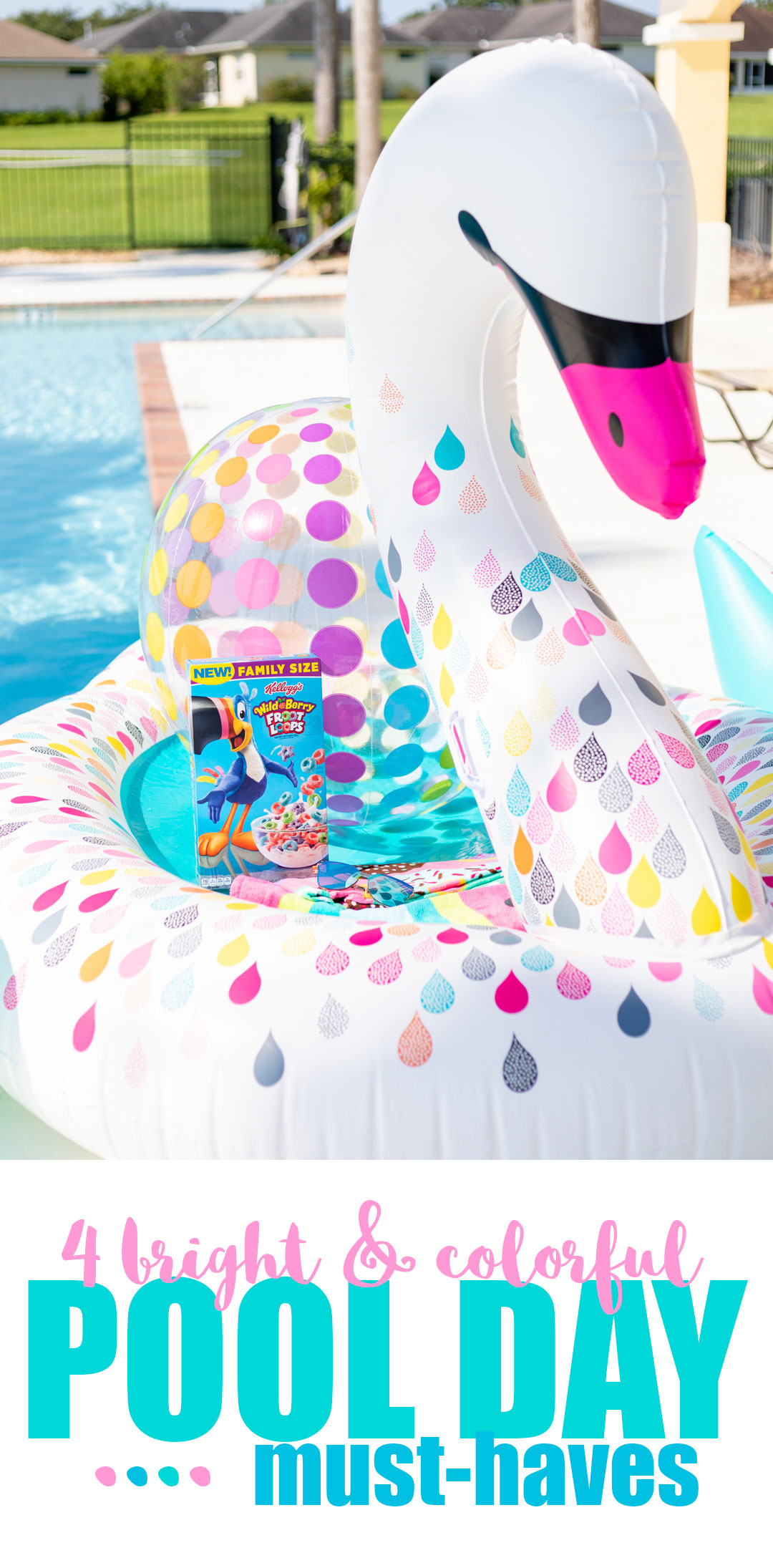 I hope that you enjoy every minute, bite and splash this summer!