You know, I never really considered myself to be crafty. Then, one day. Spray paint. Actually my son had wanted to "modify" one of his toys and finally convinced me to let him do a project that involved using it. He made me realize just how easy it could be to change the appearance of something in literally just minutes. Since then, I've spray painted many things. I've even spray painted my Halloween pumpkins and some Easter Eggs. Who knew? Just to let you in on a secret, I also spray painted the wood, the mason jar AND the drink coaster you see in my photo below. Yeah, I'm a little obsessed right now. This post is part of a sponsored series by Raymour & Flanigan. All ideas expressed are my own.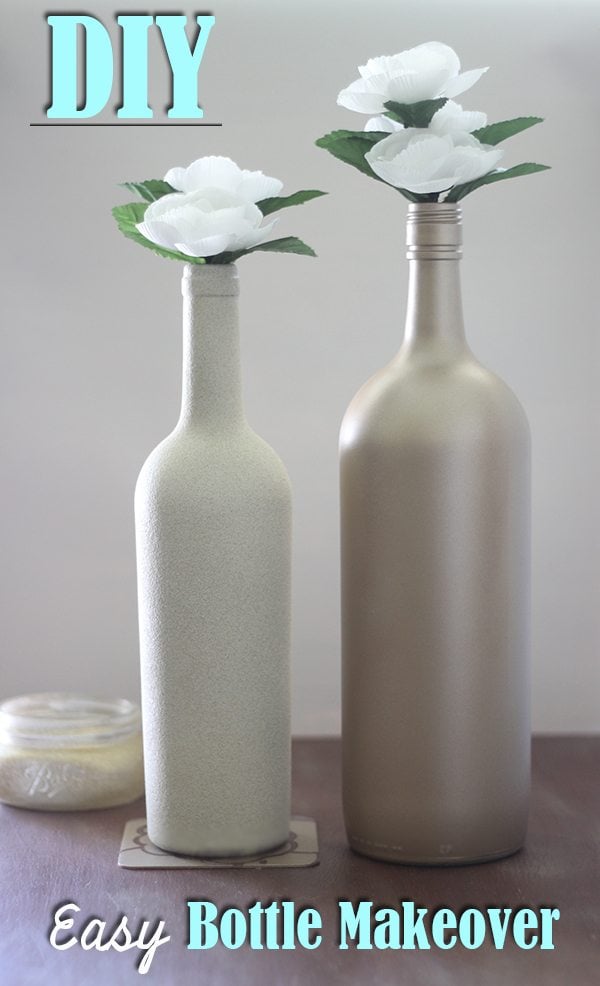 Have you checked out spray paint options lately? They have come a long way too. They even have that nifty chalkboard paint that is pretty amazing to say the least. I am really dying to do a project with it, but right now I am happily focusing on my living room design featuring gorgeous Raymour & Flanigan furniture. Did you see my before pictures yet? I started preparing some finishing touches to complete the look and since we're just received our delivery, I need to hustle!
Can't wait to see how it all comes together. I recently shared how to remove labels from glass bottles and now I'm ready to share how I designed them with spray paint in just minutes! Some of the pieces that we chose are a really nice combination of colors. We have a mirrored theme. The chest, server, side table all feature antique mirror. I've decided that whites, creams, dark browns as well as both gold and silver really highlight the beauty of the furniture. I showed you the gorgeous mirrored server that will be the focus point of our updated room, now this is the pretty mirrored accent chest that we chose too.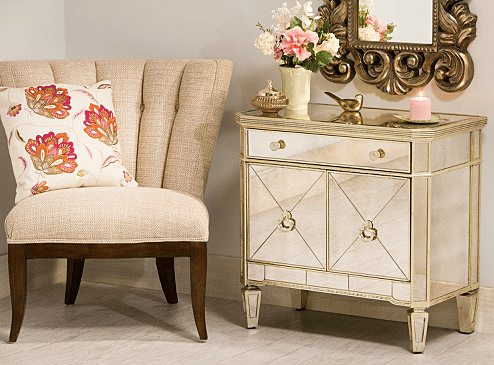 While checking out colors to paint the glass bottles, I found what I thought would be just perfect. I was right! I found this nifty Natural Stone Textured Finish spray paint in "Limestone". All I can say is WOW. So cool. I know it's hard to tell from the photos, but it really adds a gorgeous texture. Then, I also opted for a Caramel Latte color, really perfect to compliment the whole look.
Spray Painting Glass Bottles
To get started, I simply chose the colors that I wanted. Aside from removing any labels and making sure the bottles were clean, there is really nothing to it. I made sure to read the directions for each color because each brand and type will definitely vary in both dry time and also how to spray them. Pay attention to the distance and angle that is recommended in the directions.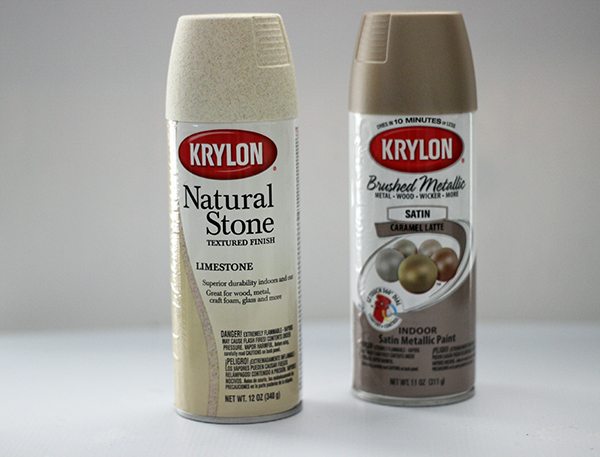 I have a new love for both of these colors, I am a bit spray paint happy I guess. My husband has been finding me little nick-nacks around the house to add some color to. We're a cute bunch, I tell ya.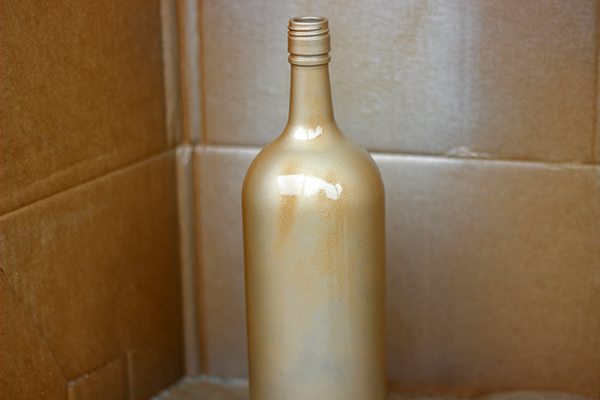 For the texture spray, I had to use quite a few layers. I probably should have opted to use a primer on the darker bottle first. Some patience and many layers later, I was thrilled with how amazing both bottles came out. They really match the new Raymour & Flanigan decor. Here is a sneak peak at what's cooking on top of our sweet new server.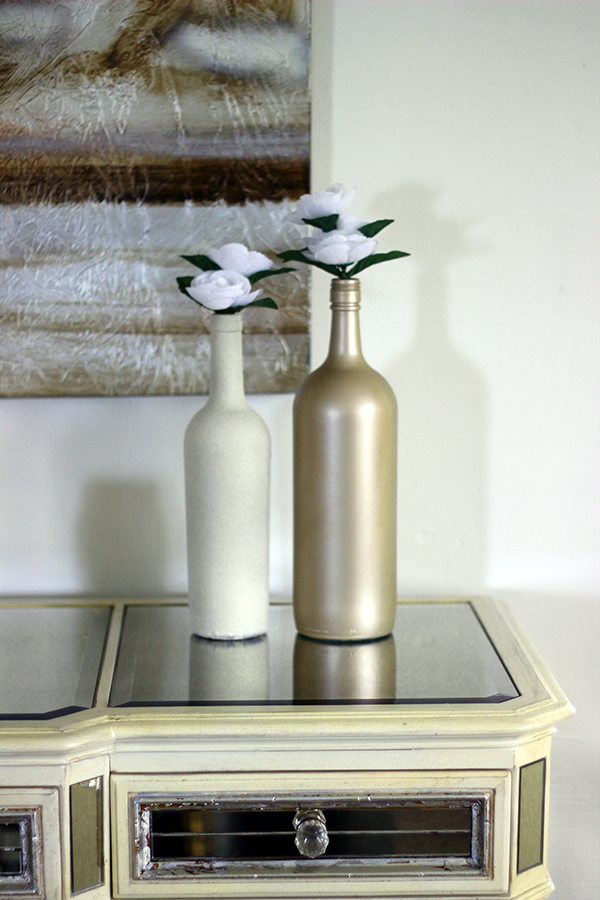 You like? Can't wait to reveal a little more. You'll come check out my next post too, won't you? Cool!
Have you created any home decor lately? What projects have you been up to?