This shop has been compensated by Inmar Intelligence and its advertiser, Angel Soft®. All opinions are mine alone.
We all know the holidays get ho ho hectic real quick. What if you turned your guest bathroom into a relaxing mini sanctuary? With the help of excellent bathroom reviews done by none other than Santa's reindeer and a few clever tricks, guests will never want to leave.​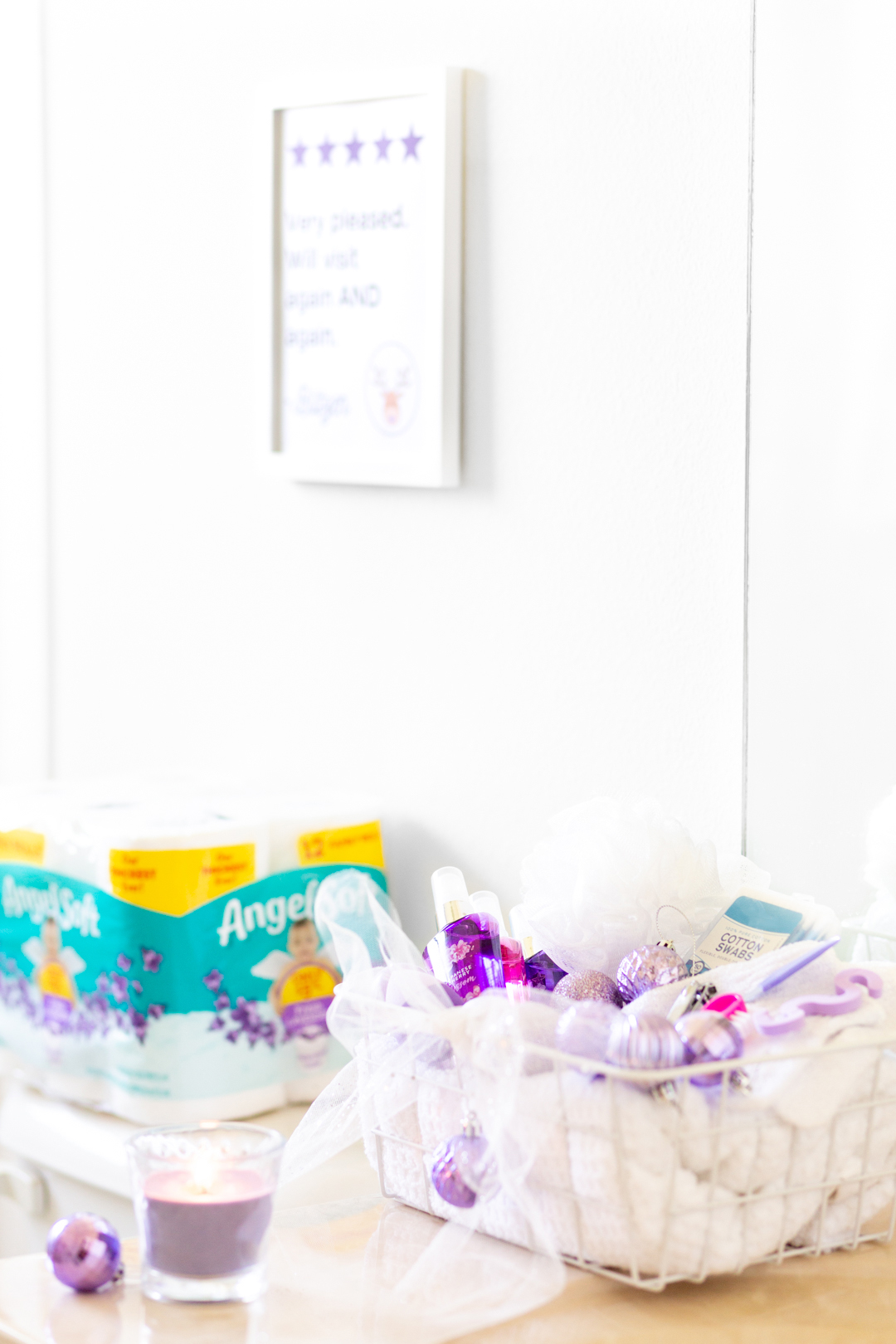 EASY HOLDAY BATHROOM REFRESH
Let me show you the very easy ways you can transform your guest bathroom! You will love how simple it is to make things fun and festive for the holidays.
If you've ever thought of making your guest bathroom extra special for guests over the holidays, you've come to the right place. With help of Angel Soft® with Fresh Lavender Scented Tube, 12 Family Rolls and Angel Soft® with Fresh Linen Scented Tube, 12 Family Rolls available at your local Family Dollar, it's going to be perfect. It's kind of like magic.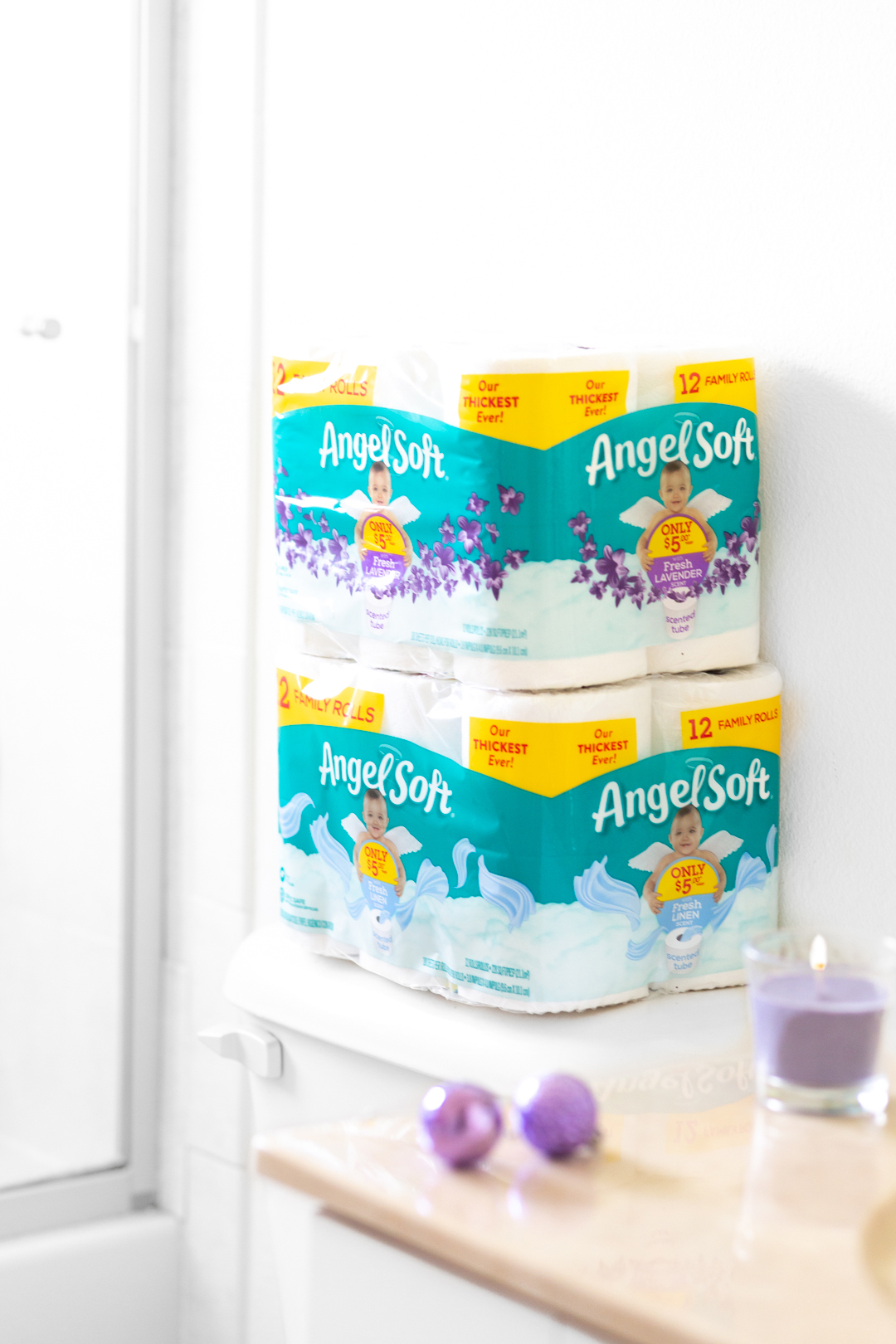 The scent is added to the cardboard tube so it provides a light dreamy scent for all to enjoy! This dreamy toilet paper is a double value because you can get the quality you love with Angel Soft® toilet paper and the bonus scented experience for your home.
It is like walking into a field of fresh lavender or opening a drawer full of fresh linens when you open the pack!​
This simple solution not only offers guests something soft to use, but it also creates a whole environment if you ask me.
The scents really makes my bathrooms feel like a spa. It's all kinds of amazing. You could also choose a different scent for each of your bathrooms to make each unique for your family. The unique but subtle scent gives me such a relaxing vibe. I love it.
So, let me show you all of the easy touches to help transform your own bathroom easily.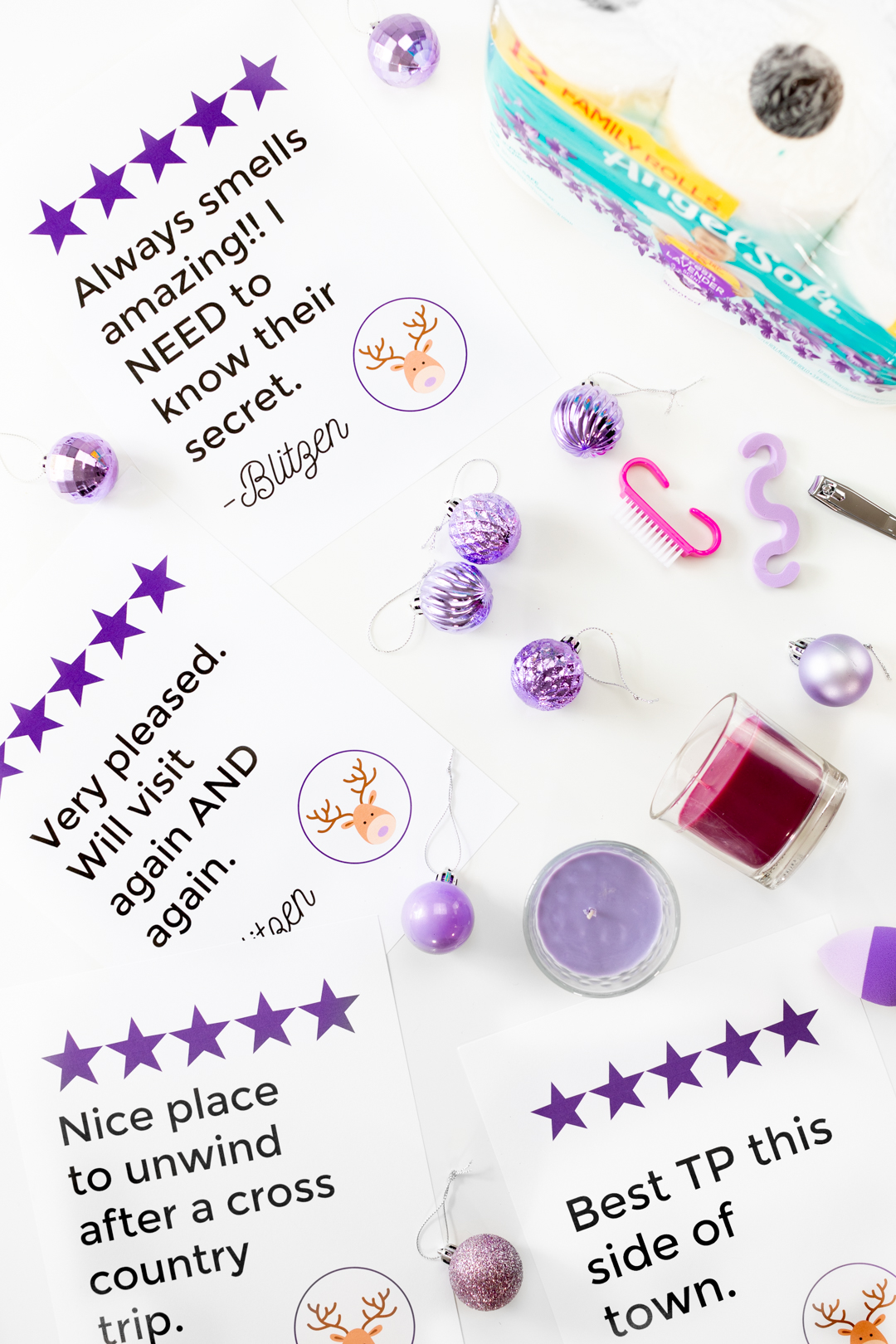 FUNNY BATHROOM PRINTABLE SIGNS
Not sure about you, but a guest bathroom that's good enough for Santa's Reindeer is good for me. That's why I thought it would be a fun touch to create printable signs that are basically faux bathroom reviews from Blitzen. Basically give your guests a little reading material and a side of bathroom humor at the same time.
Download your favorite bathroom review sign: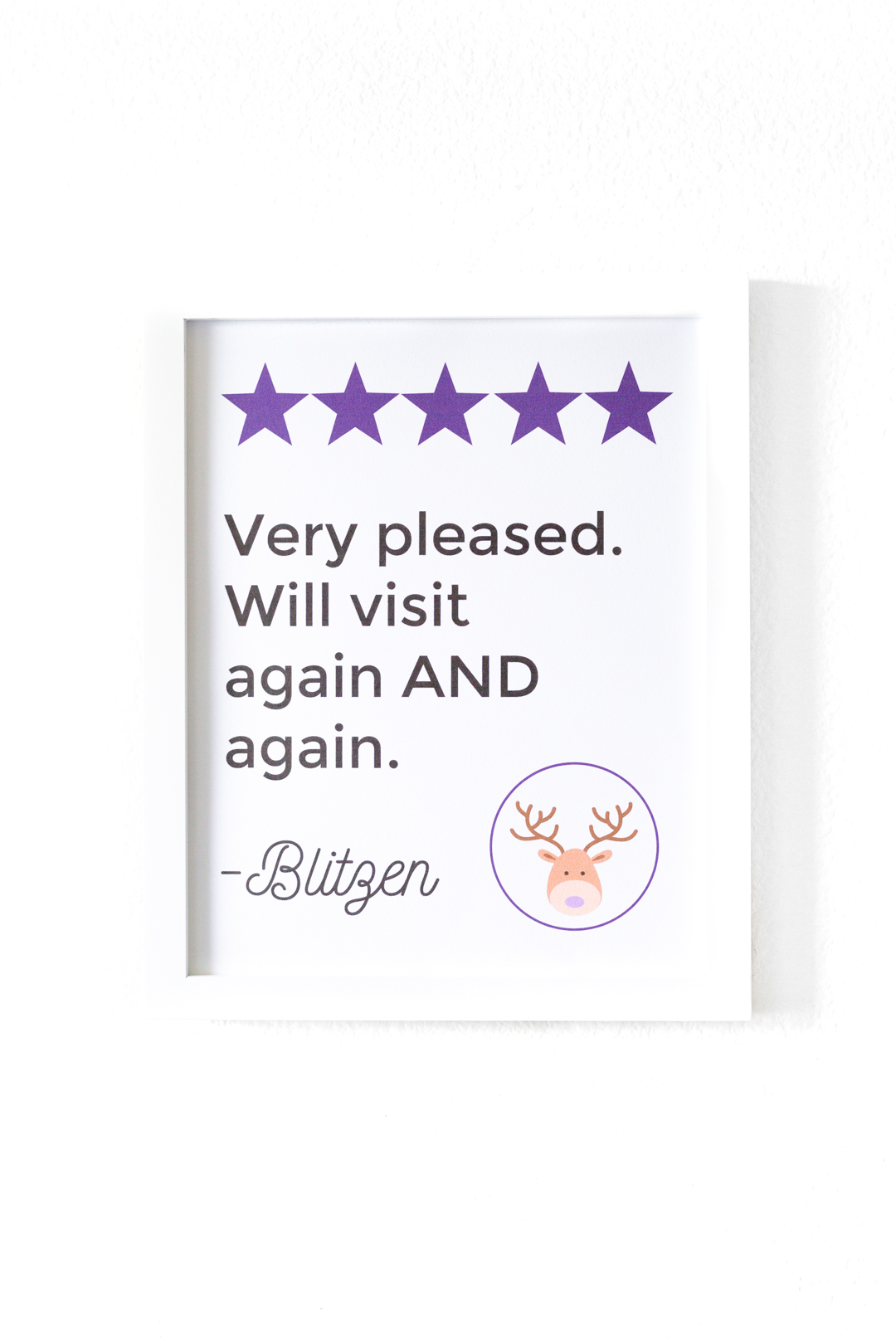 MAKE A GUEST TOILETRY BASKET
To make your guests extra comfortable, creating a toiletry basket with all the comforts of home is an amazing touch.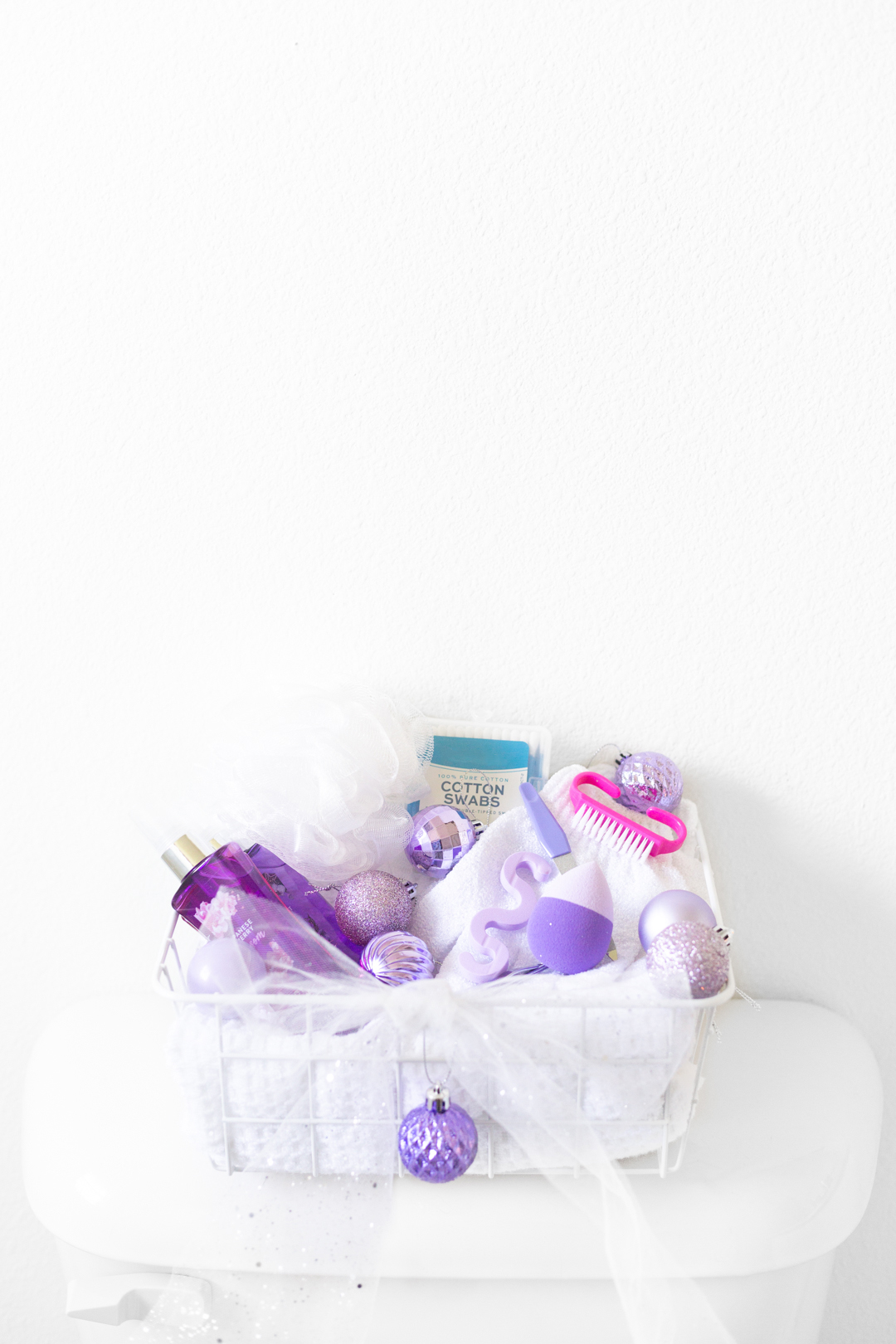 For thought-starters, add anything that you would bring you when you travel. From cotton swabs to nail files, pretty much all of the little things that you might forget to pack.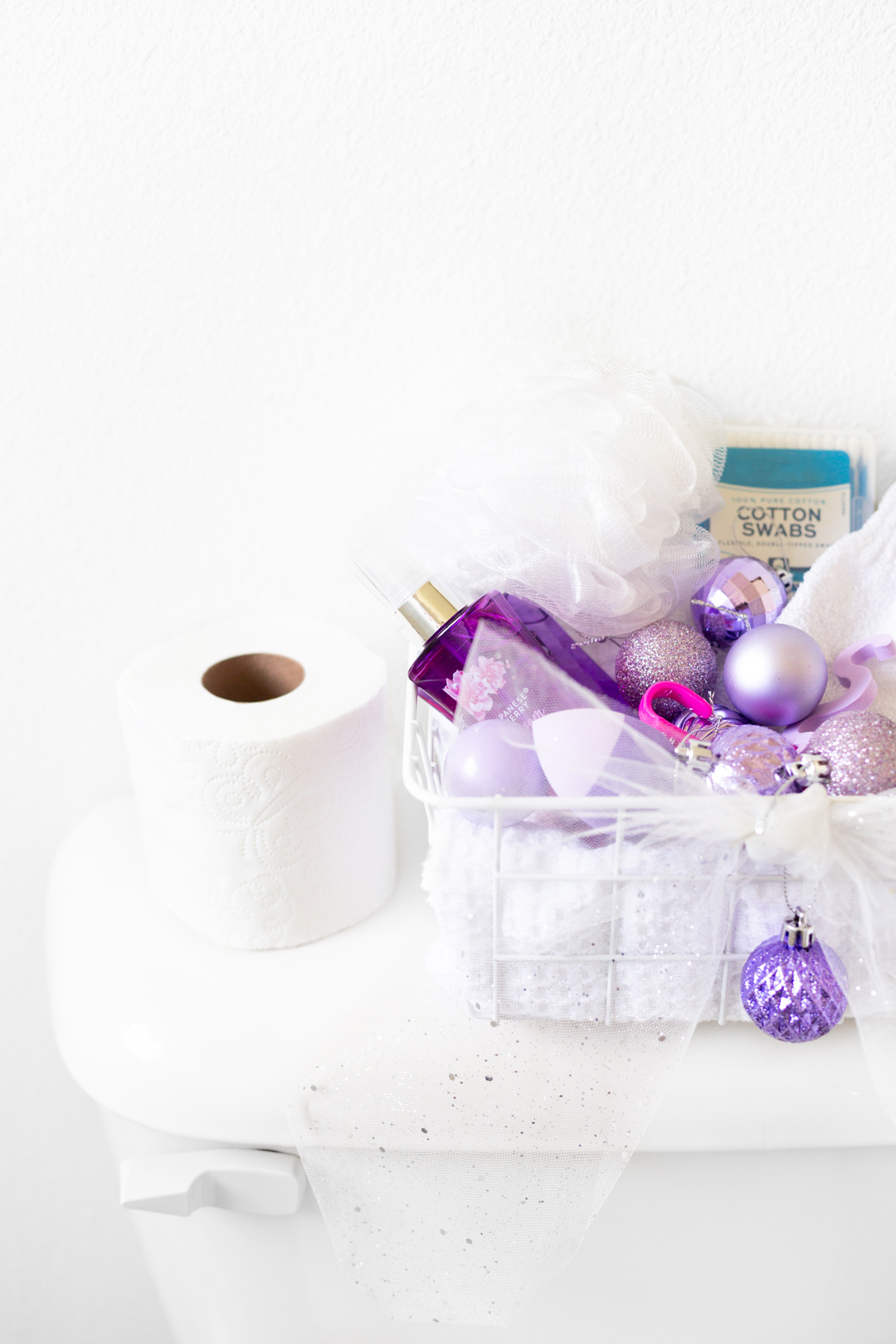 For a final special touch, add little holiday ornaments and a tulle bow to bring your holiday decor together perfectly.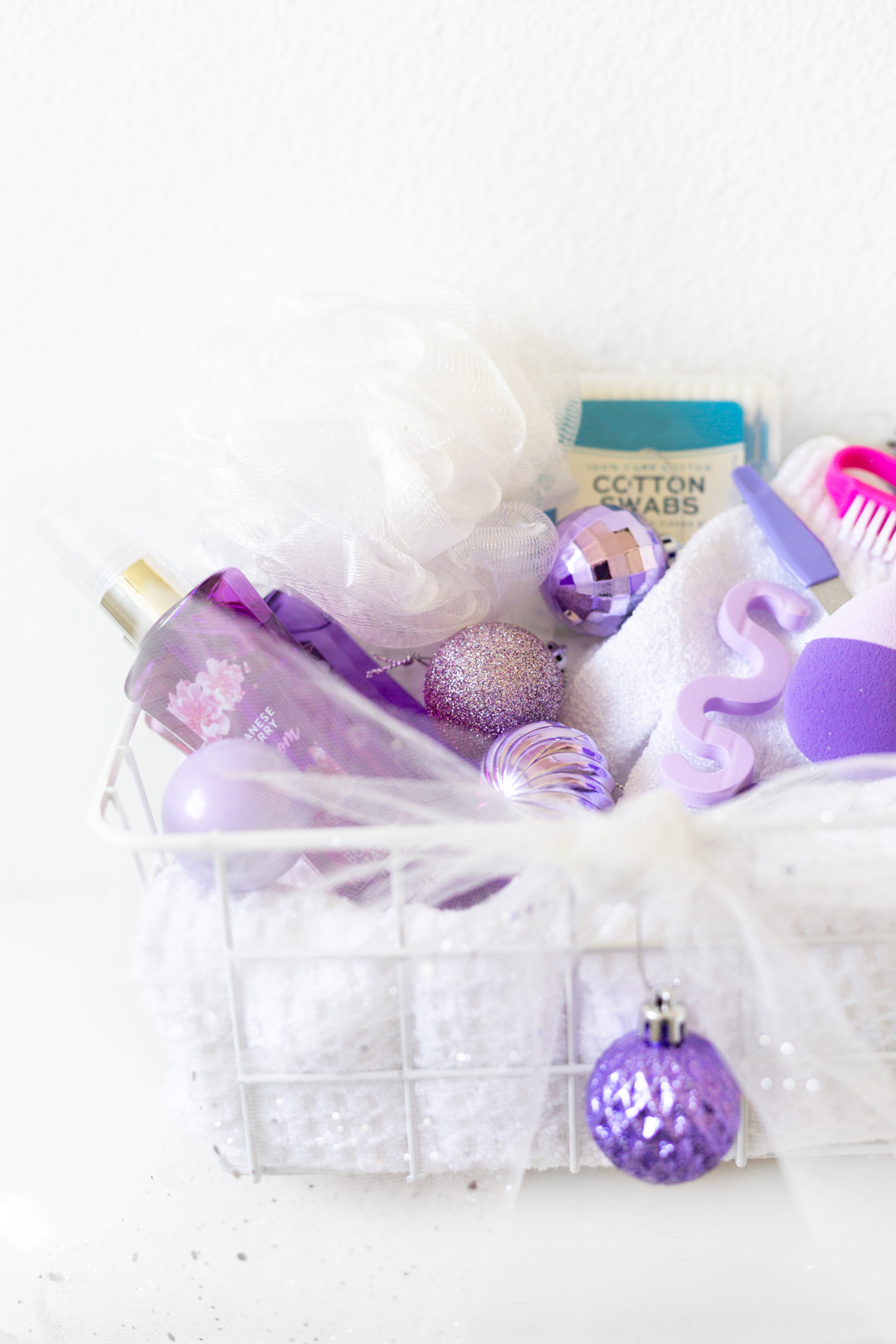 With these simple additions, your guests will be pretty excited to visit again... and again.
Get ready for guests this holiday season with the perfect special touches! For the best scented choices, shop Family Dollar to pick up your Angel Soft® with Fresh Lavender Scented Tube, 12 Family Rolls and Angel Soft® with Fresh Linen Scented Tube, 12 Family Rolls!
It's a must-have for top notch hosting!