Disney bathroom makeover on a budget? Yes please! With this blog post, you can transform your bathroom into a magical Disney themed space without spending too much. This is perfect for those who want to stick to a budget and still enjoy the magic of Disney in their own home. Today, I'm sharing some key decorating pieces that I found at Redbubble for about $100 combined with other inexpensive bathroom basics for a successful and inexpensive Disney bathroom makeover! I'm obsessed! This post is sponsored by Sivan Social. All comments and opinions are my own.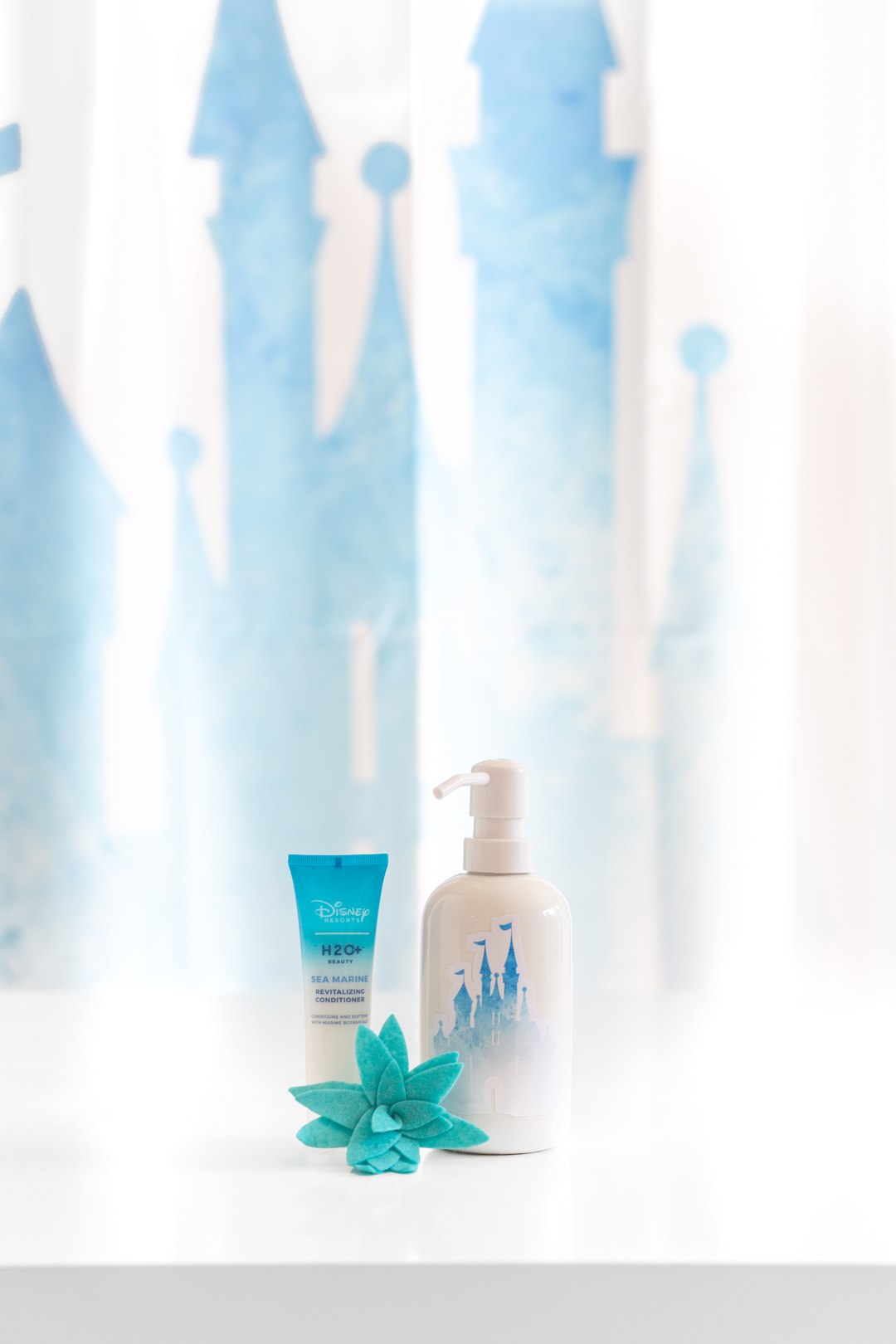 DISNEY BATHROOM MINI-MAKEOVER
Do you have a bathroom in your house that just needs a little bit of sprucing up? Have you ever thought about giving it the Disney treatment? If so, then this post is for you. In this post, I'll show you how to update your bathroom with some easy tricks inspired by my unique RedBubble finds. If you have never heard of them, you are in for a real treat. You can shop designs from over 700,000 artists and designers. Once you find your favorite designs, you can get them printed on hundreds of different products resulting in the best fun and unique products! I'm excited to share how your bathroom can be transformed into an oasis of happiness with just a few simple Disney fan art finds from their online store.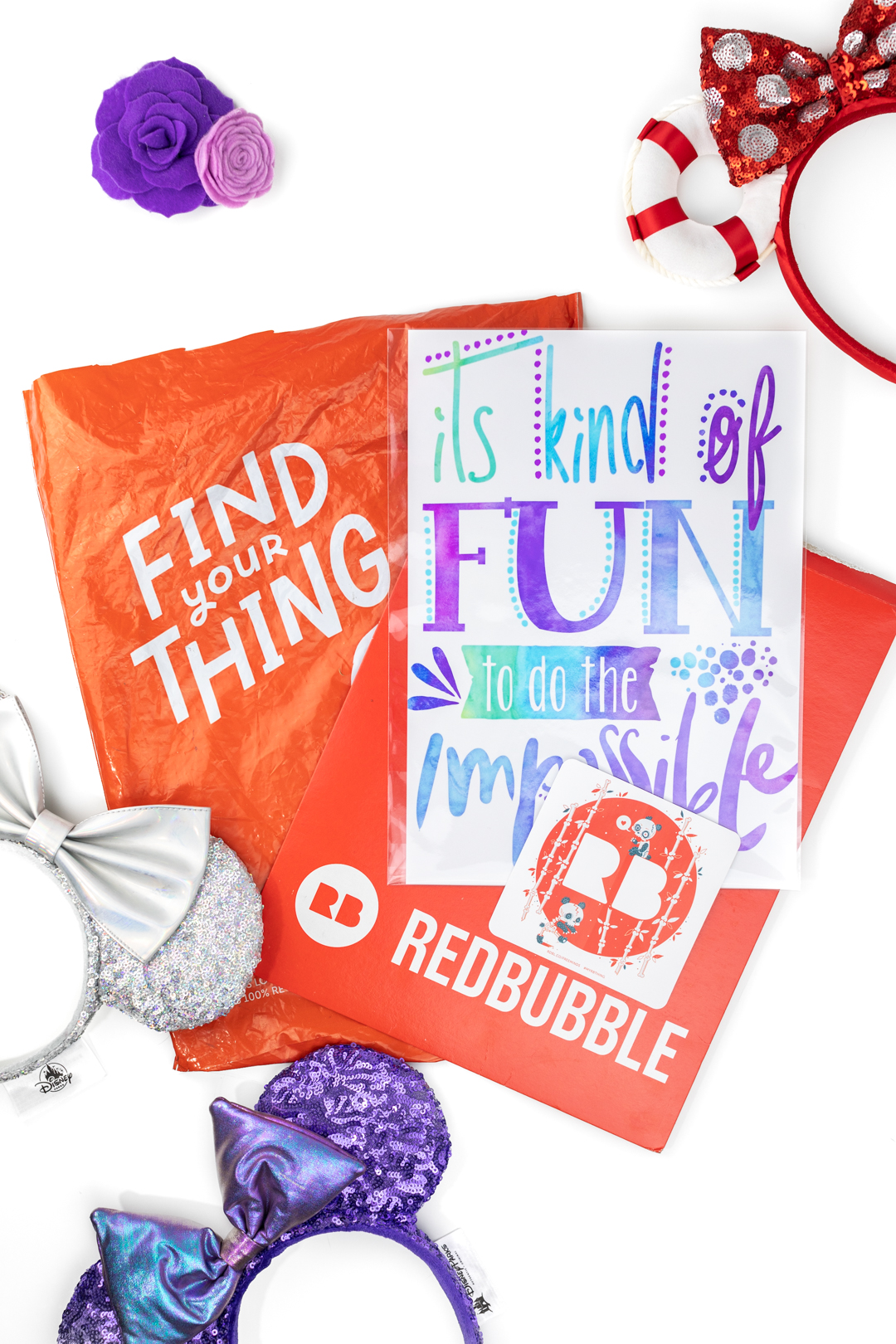 I personally love supporting artists from around the world, but what drives things home for me in the absolute amazing selection you can find on RedBubble. I challenge you to type in Disney into their search bar and see all of the amazing inspired options that come up! Now, let me show you some of my favorite finds and how I turned them into a mini makeover for our guest bathroom.

DISNEY BATHROOM MINI-MAKEOVER SHOPPING LIST
Learn how to give your bathroom a Disney themed makeover on the cheap. You will love being able to transform your bathroom into a magical Disney-themed space without spending too much money. Here are the items I used:
Here are the exact Redbubble items that I selected for my mini bathroom makeover.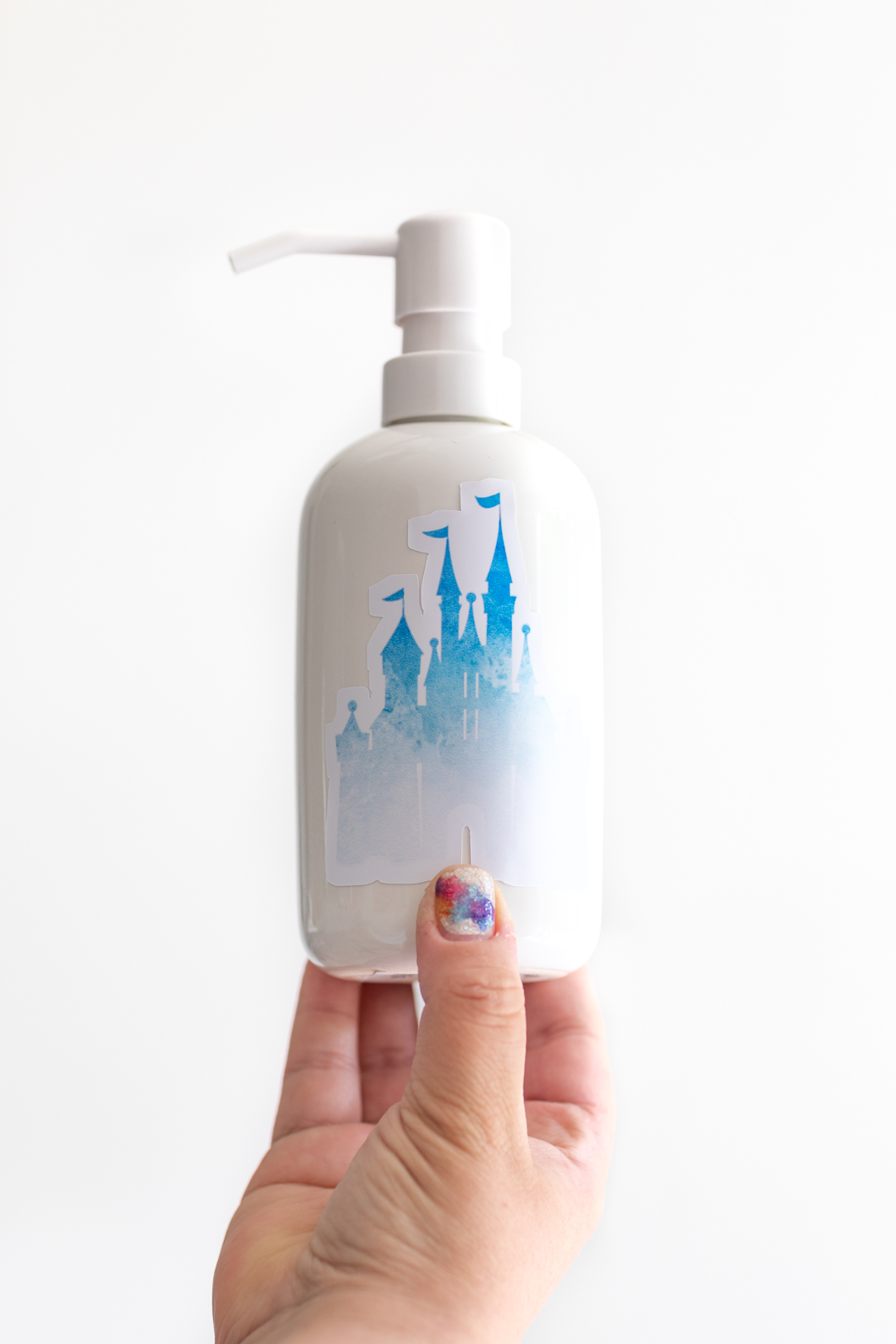 Here are the other inexpensive items I used:
Small Bathroom Tray
White Soap and Lotion Dispensers
Blue Bathroom Rug
Blue Bathroom Hand Towels
Bath Pouf
Disney bath products that I'd saved from staying at their resorts.
Stack of towels that I attached felt flowers to for the "Rapunzel treatment".
DISNEY BATHROOM MINI-MAKEOVER IN FOUR STEPS
Start your own inexpensive Disney bathroom makeover in four simple steps!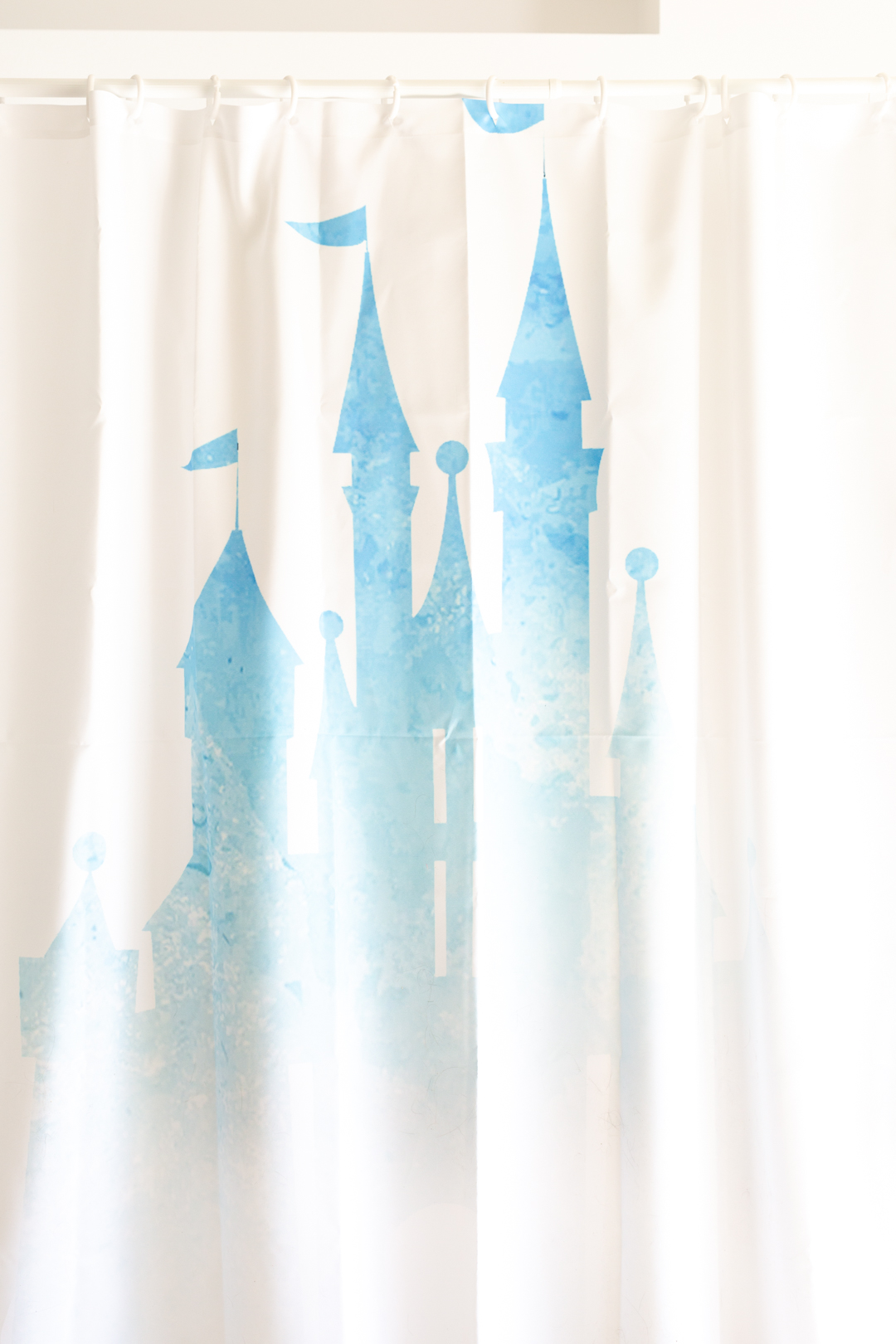 Step one: Choose 2-3 main items to replace with eye-catching Disney-inspired bathroom items. This is such an inexpensive way to say hey this bathroom is Disney-themed. These will be the main focus point of the makeover and the rest we'll use generic inexpensive items to make things complete. I chose a shower curtain, a poster and a waterproof sticker to complement. Set everything up to get started with your fun transformation.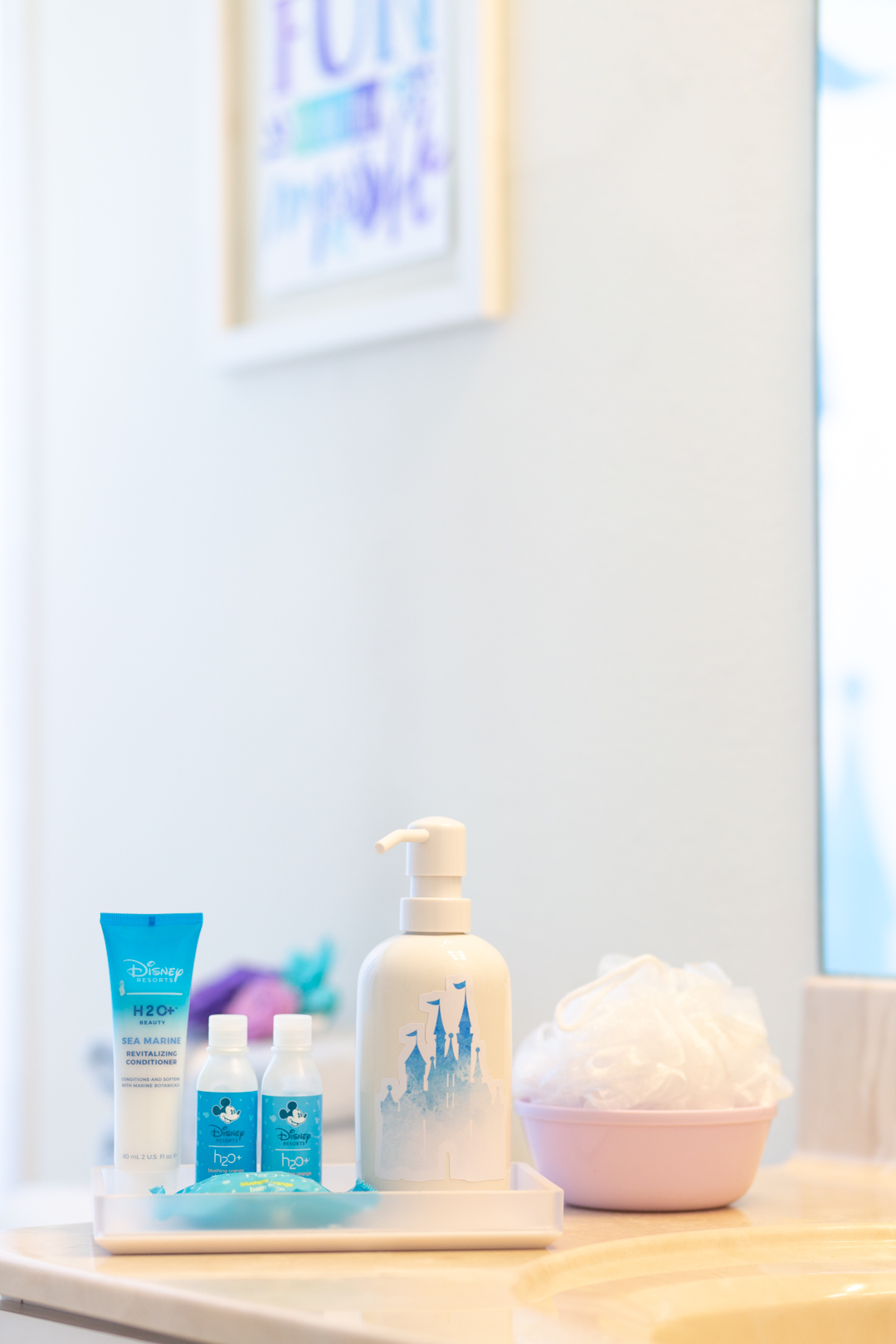 To upgrade my bathroom, I swapped out the shower curtain with my new Disney-themed shower curtain.
Then, I hung up Disney inspired artwork or quote post from Redbubble with a frame. Use command hooks or double sided tape to hang the frame on the wall.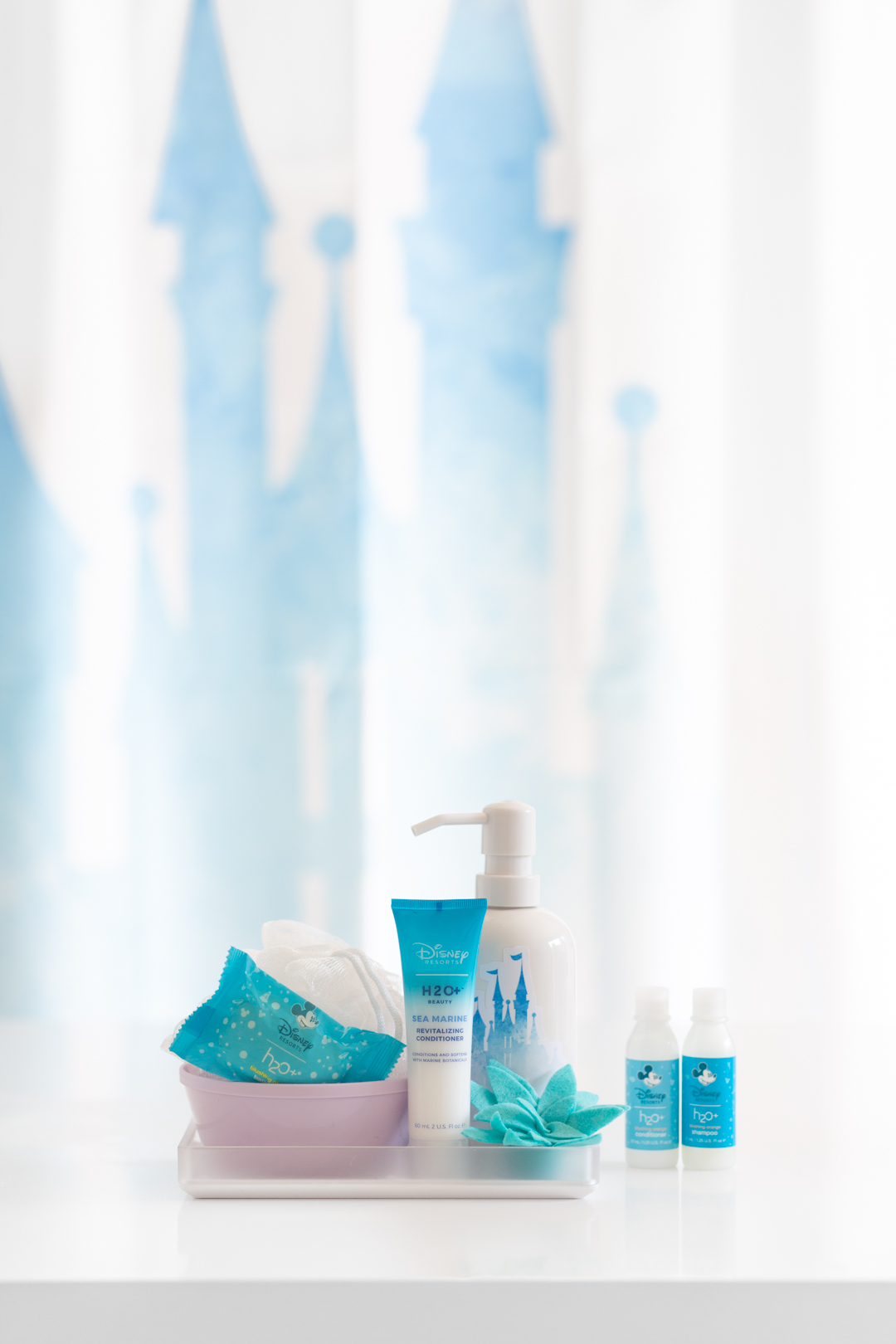 Step two: Transform your existing bathroom accessories by adding a Disney-themed waterproof sticker to it. I was able to transform a plain white soap dispenser by using a waterproof Disney inspired castle sticker that I found on Redbubble. I simply placed the sticker on a plain white soap dispenser to make some simple magic happen. I purchased the same design that is on the shower curtain I chose for an instant match and great way to tie this simple makeover together fast.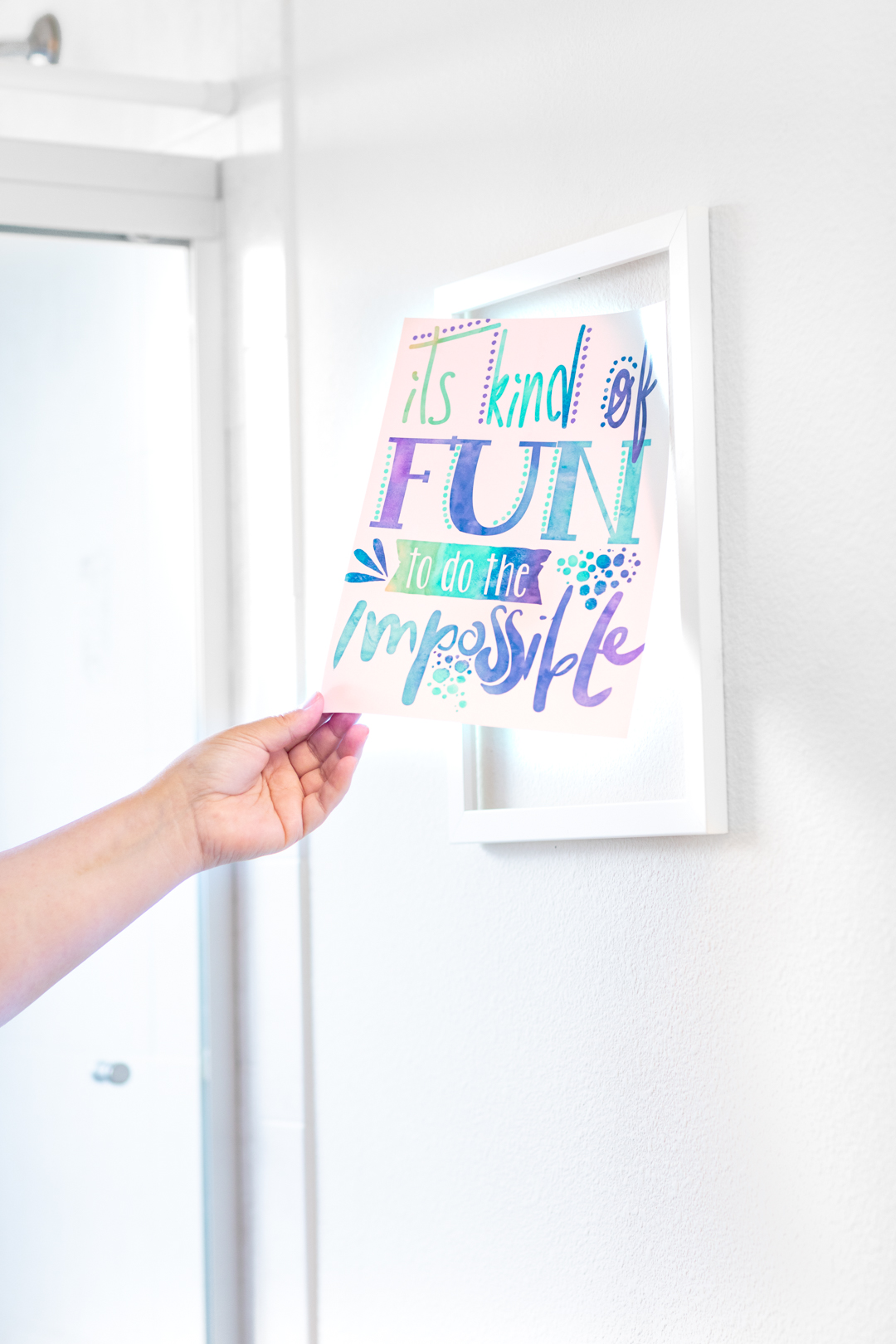 Step three: Add some of your favorite Disney bathroom accessories that you already have on hand. For example, I added some of the bath products that I collected from my last stays at Disney resorts. You could also add other little Disney trinkets you have on hand or even frame a set of mouse ears for a fun look.
Step four: Rely on generic bathroom essentials to "fill in the blanks". For example, I completed my Disney-inspired look with plan blue hand towels and a plain blue bath mat.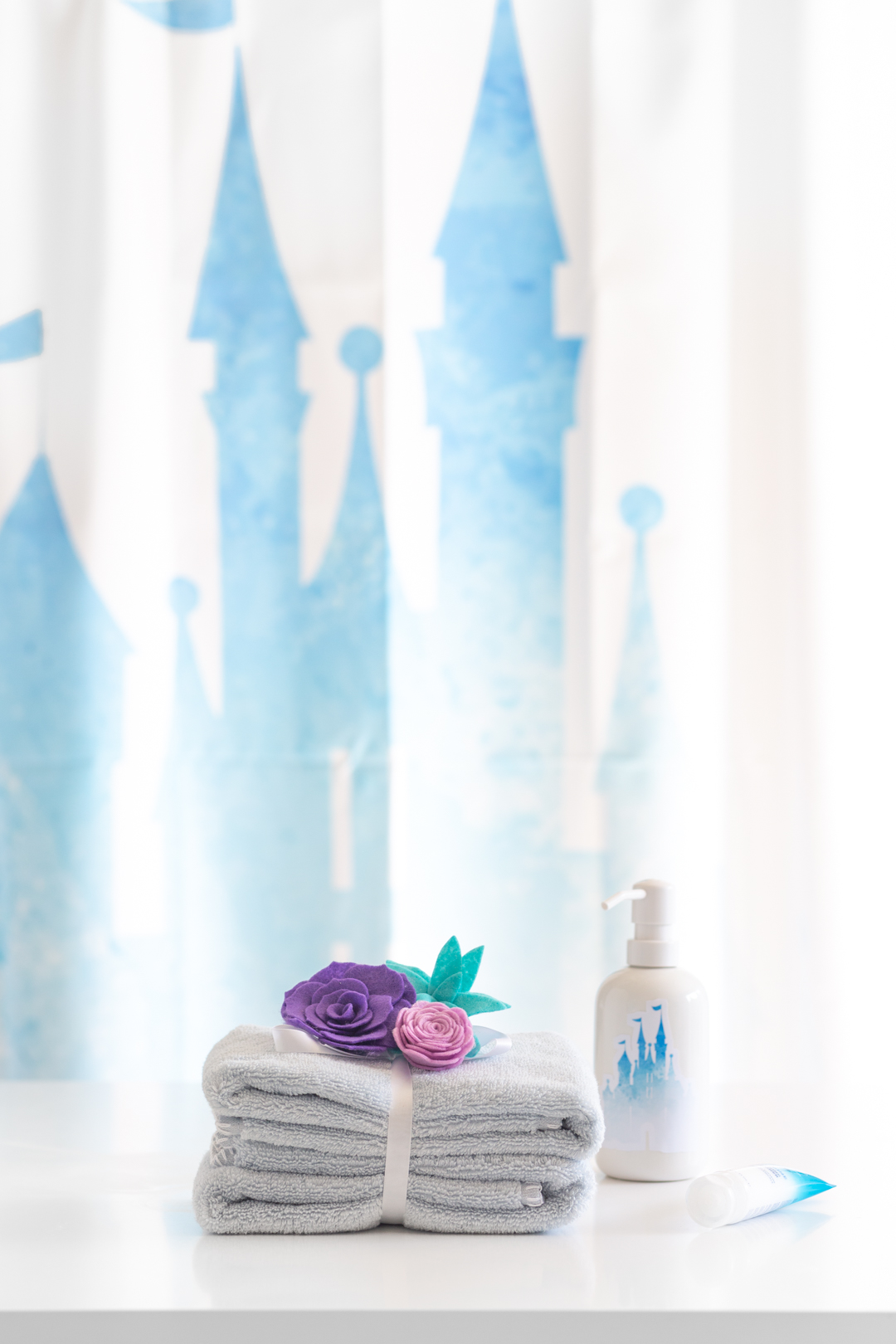 Voila! Follow these easy steps and get some magic in your home and enjoy. After all,"Life is the Bubbles"!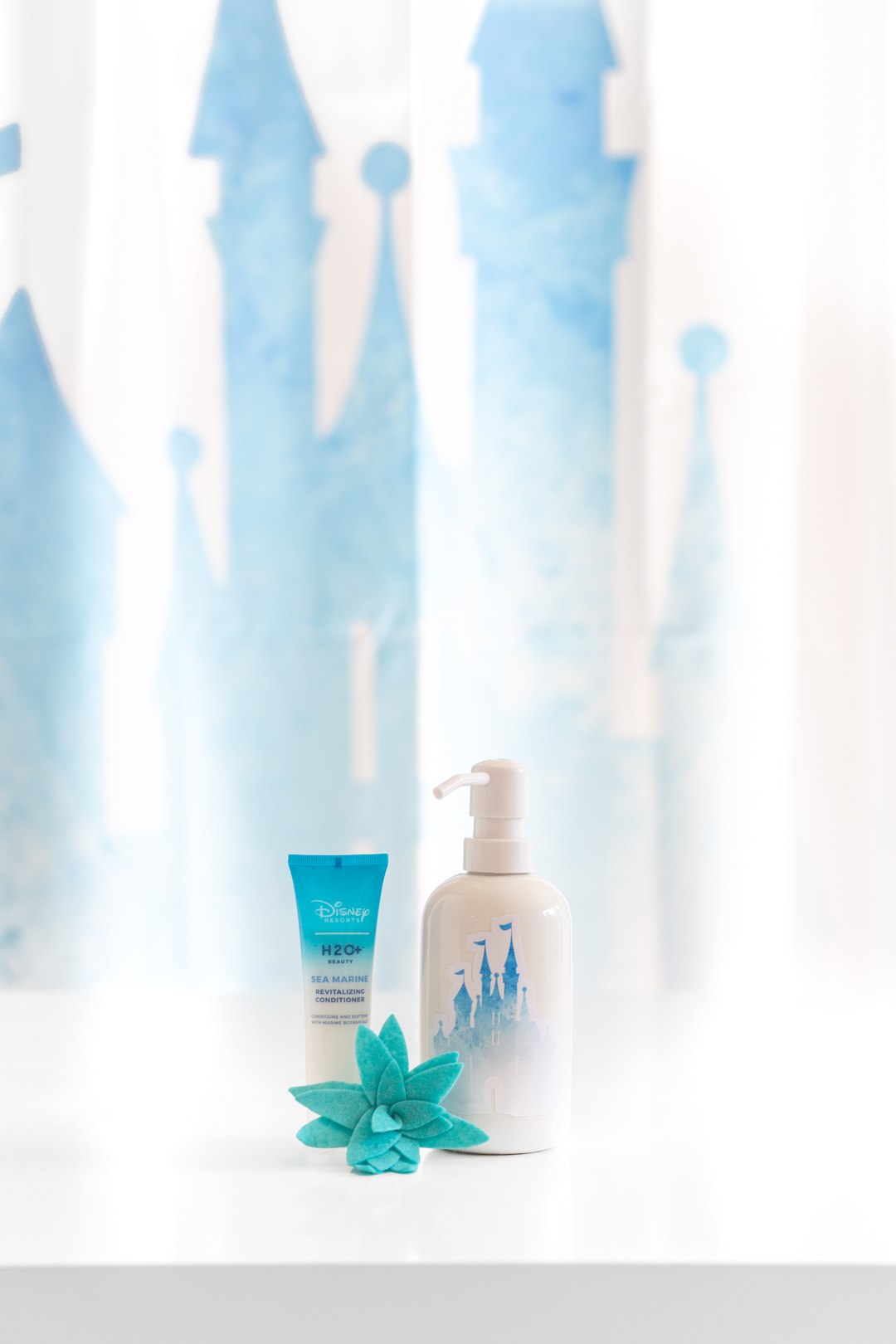 REDBUBBLE GIVEAWAY
Before you go, I have some FAB news! YOU can win a Redbubble gift card from Savings.com! Keep reading to see how to enter.
PRIZES: Six $50 e-gift codes & one $100 e-gift code to spend at Redbubble!
Giveaway ends on Thursday, May 20th at 11:59 PM ET
ENTER HERE NOW FOR YOUR CHANCE TO WIN!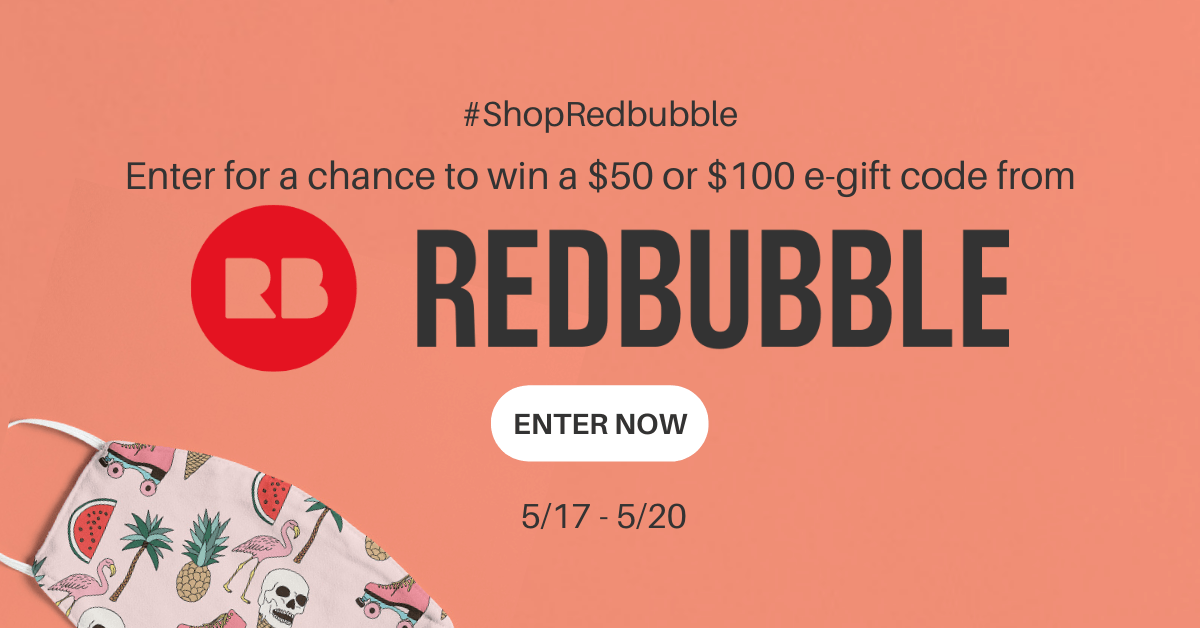 These simple bathroom ideas are perfect for those who want to save their pennies and still enjoy the magic of Disney in their own home. From decorating with unique Disney-inspired bathroom essentials created by artists through Redbubble to other inexpensive tricks.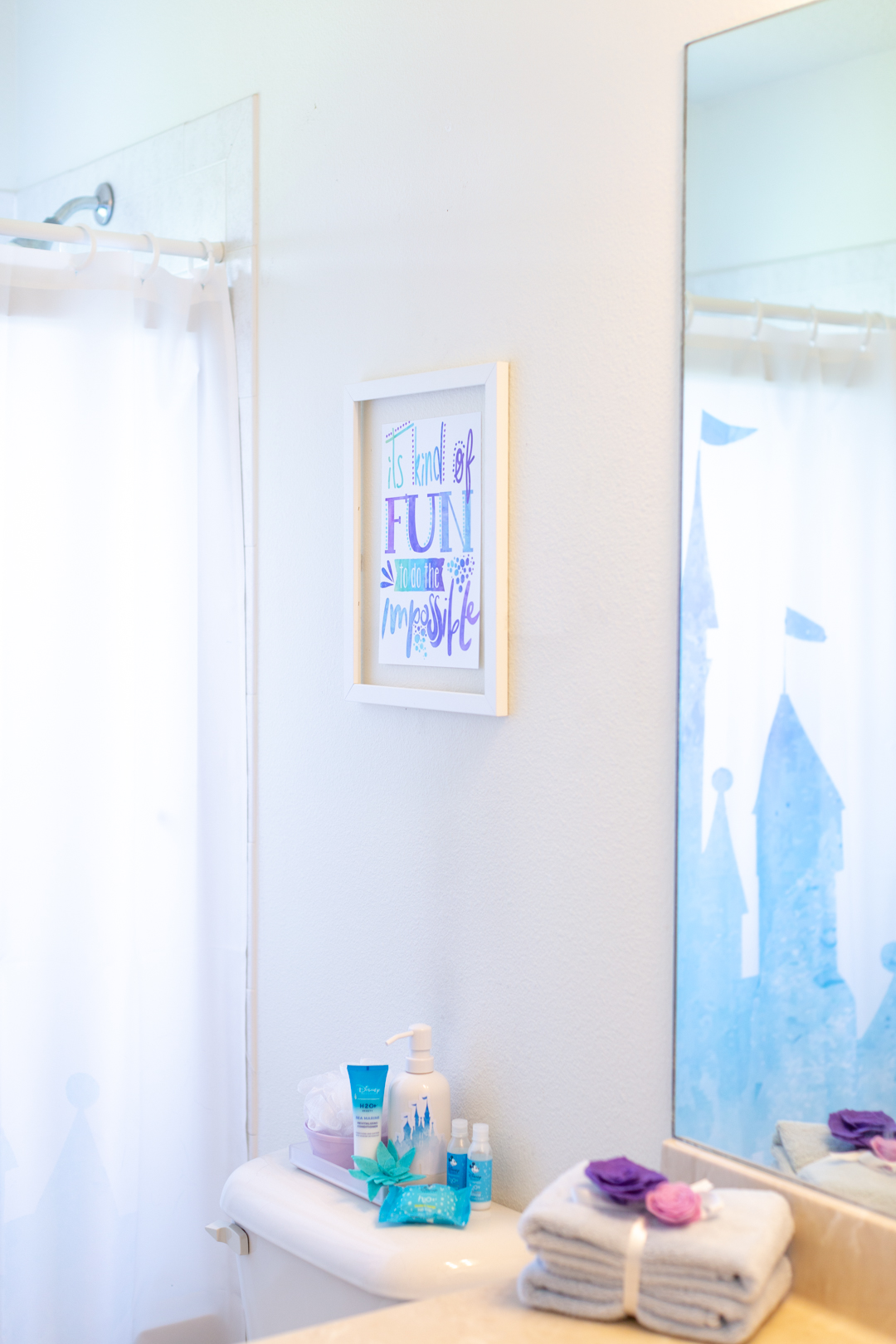 Check out more of the Disney DIY ideas on Cutefetti!
Hope you got some ideas on how to easily add some pixie dust and turn your bath time into something truly magical! Please share this post with friends if you loved it!