Little Big Town describes their new record as aggressive and bold. (Kind of how I like my coffee). It brings you high and low. Are you a little or big fan of the group? Hopefully big and if not, I think you will be after you check out some exclusive content and chances to win from the band. You'll find exclusive interviews and live performances that you won't find anywhere else. This is a sponsored post with Lunchbox about Walmart Soundcheck, regardless all opinions are my own.
In episode one on the Walmart's Soundcheck Platform, the group said if thinking of their new album Pain Killer in terms of food, this one would be considered "extra large". So as a tribute to them, I decided to take a little graham cracker and transform it into a super sized dessert. The best part is that it's EASY and you can just make a single serving.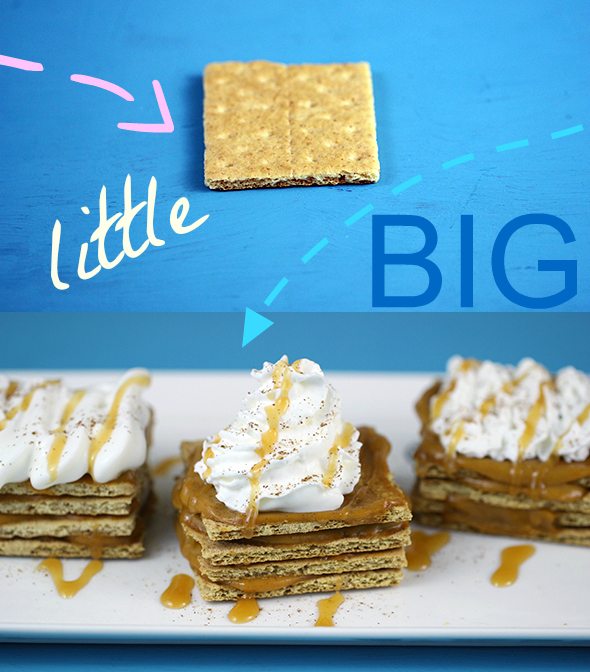 After checking out one of the interviews with Little Big Town, I felt like I was at a real sit down with them. They're casual, fun and did a great job of sharing what their new album was all about. It was so descriptive that I took it pretty literally when they compared it to food. Let's just say the way to my heart is through my stomach, but you already know that. Don't ya?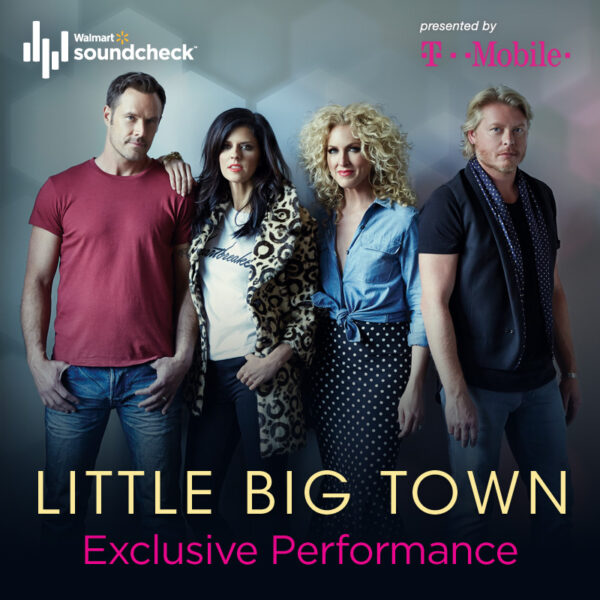 If you're in the mood for a quick fix of awesome music, visit Walmart Soundcheck now. Then, go ahead and make yourself a little BIG dessert for later.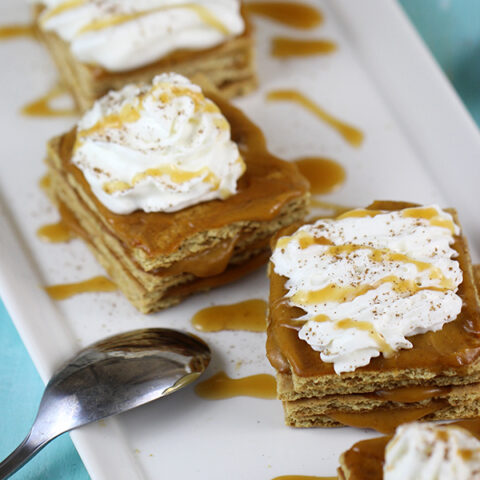 Single Serve Pumpkin Spice Refrigerator Cake
Ingredients
⅓ Cup Pumpkin Spice Pudding Prepared (or flavor of choice)
2 Whole Graham Crackers (broken in half)
Whipped Topping
Optional: Caramel and Cinnamon to top
Instructions
Place one graham cracker and top and spread pudding over the top. Stack another graham cracker on top and repeat the process until all 4 pieces are stacked. Cover and refrigerate for 2-4 hours, top with whipped topping and caramel and/or cinnamon if desired.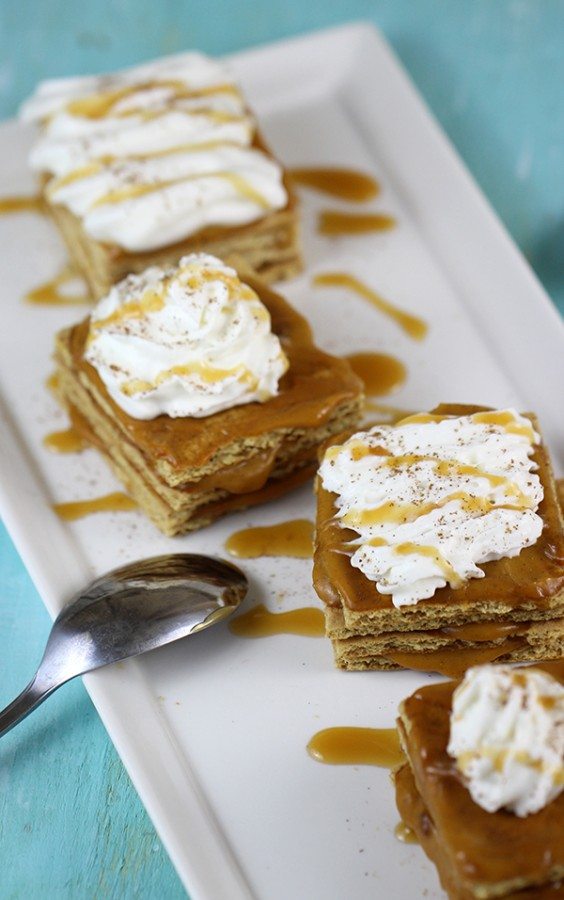 Now don't you go running off to listen until you finish reading because I have an even BIGGER treat for you!
Chance to win a signed guitar by Little Big Town!
I am pretty thrilled to be able to offer up a chance to win a signed guitar by Little Big Town. What a seriously sweet prize!
The sweepstakes ends on 11:59 p.m. PT on Monday, November 17, 2014
Get your entries in on the form below! Good luck!
So, are you a fan of Little Big Town? Have you watched their exclusive performances on Walmart Soundcheck yet?