This is a sponsored post written by me on behalf of Crystal Farms Cheese for IZEA. All opinions are 100% mine.
Did you celebrate game day? Being the person that creates all of the meals in our home, I've learned to find awesome shortcuts that work. You don't need complicated, especially when you have a family to feed. Same goes for those special occasions, like game day! We like to do it up big, but that doesn't mean I want to spend hours in the kitchen!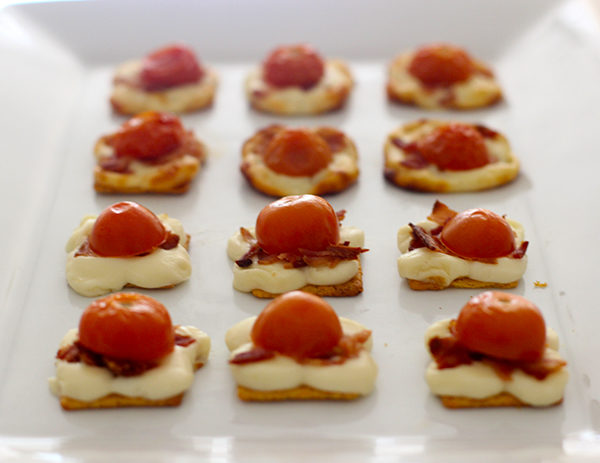 A nifty snack that I always like to keep on hand is definitely cheese sticks.They're so convenient and seriously tasty. Pair up with some grapes or almonds and I'm good to go for a couple hours. We recently had a chance to try Crystal Farms® brand cheese. I had no idea that they were one of the largest cheese brands in the country. Hey, you learn something new everyday!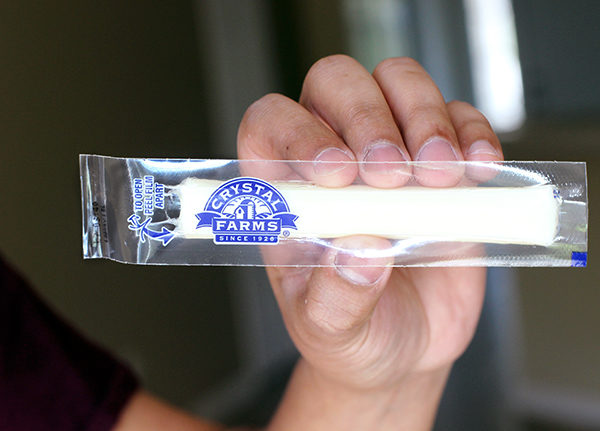 Straight out of Wisconsin, they've been at it for 25 years. I think it's safe to say they know a little something about making cheese! Now, cheese happens to be one of my very favorite foods. It might actually be my #1 favorite, now that I think about it. Cold or melted, it's always palate pleasing to me. Yum!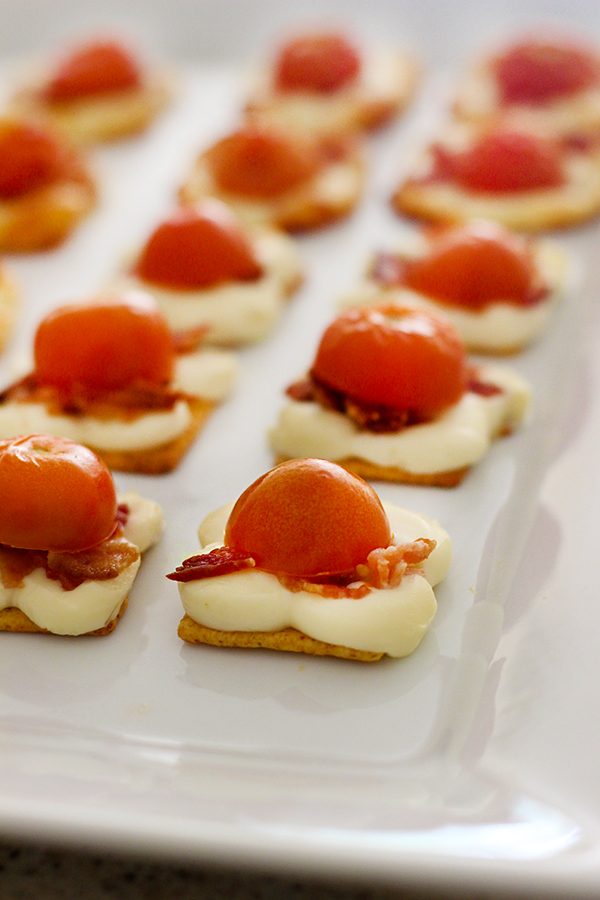 Now back to this easy and very cheesy appetizer! I used small slices of Crystal Farms String Cheese, pre-cooked bacon bits and cherry tomato halves and placed them on wheat crackers. I baked on 425°F for about 8 minutes, just until the cheese started to melt. Don't keep them in there too long or the cheese will melt over the cracker. Yup, had to make a second batch myself. *wink*.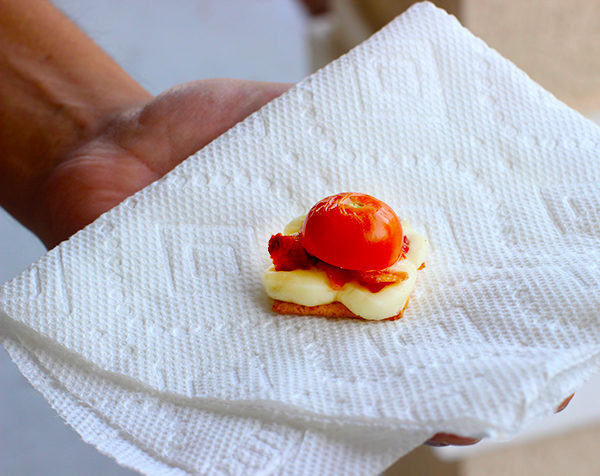 Want to make these with your own Crystal Farms Favorites?
Here's what you need:
-Crystal Farms Wisconsin String Cheese
-Cooked and Crumbled Bacon
-Cherry Tomatoes Halved
-Wheat Crackers
Top your crackers with 4 small evenly sliced pieces of string cheese, bacon crumbles & a cherry tomato half. Bake at 425°F for about 8 minutes or just until the cheese starts melting. Don't let it melt over of they will become mushy.
Want more delicious and cheesy ideas? Make sure to visit Crystal Farms on Pinterest!
What are your favorite cheesy appetizer recipes?
CONGRATS! The winner of this giveaway is: Deb Jackson!