This is a sponsored post written by me on behalf of EasyHomeMeals.com, a food and lifestyle blog sponsored by the National Frozen and Refrigerated Foods Association (NFRA). All opinions are 100% mine.
The holidays are said and done and now it's all about getting back on track. Kids are back to school and we're all struggling to get a tight grasp on our schedules again. While things can tend to feel overwhelming at first, it's also a great time to try out new ideas! To help things along, I'm excited to share a fun hack that will make mornings more tasty AND efficient. Enter the idea of setting up a Toaster Breakfast Bar that is a win/win for everyone.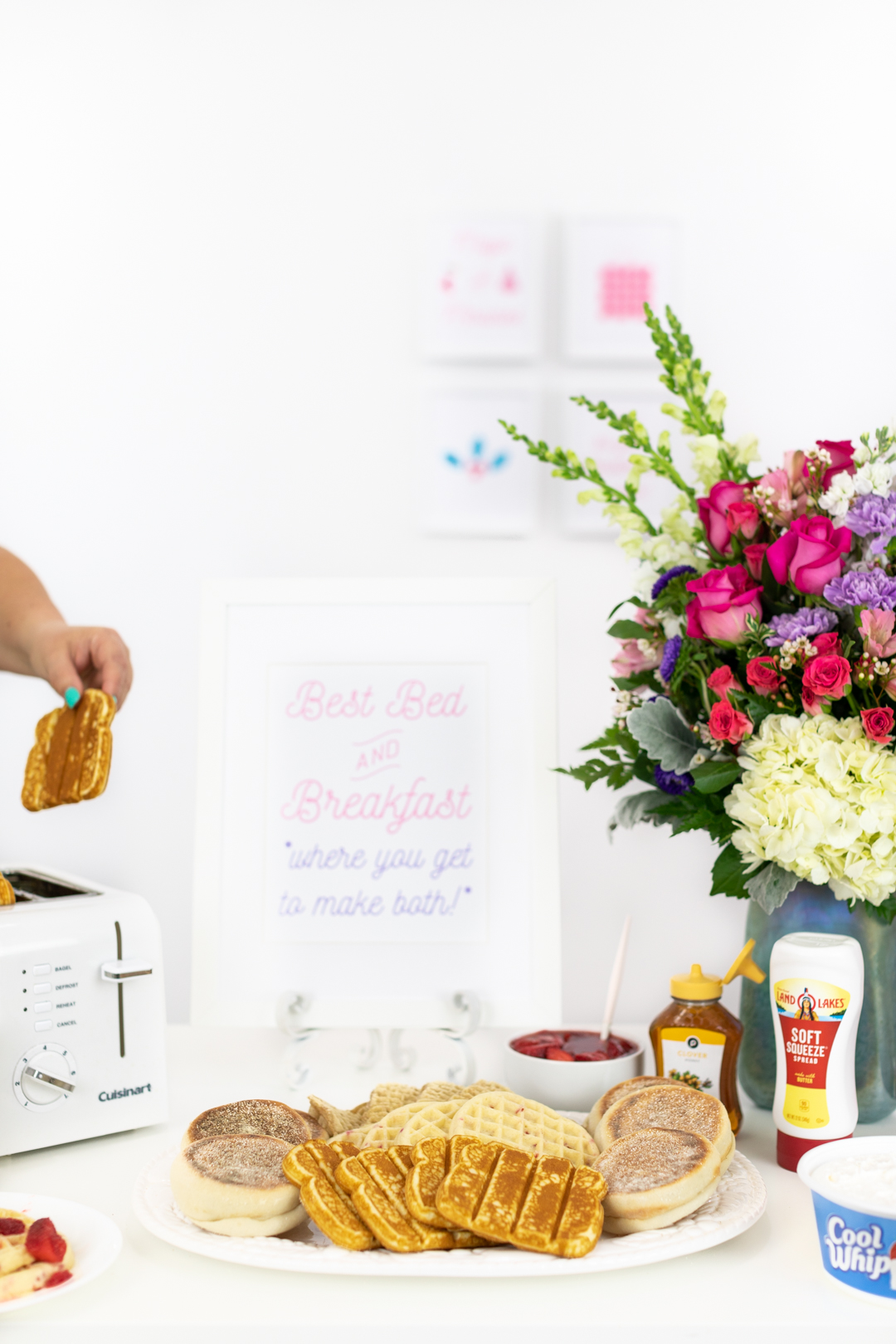 Get back on track with some fun new breakfast tricks! The tasty selections that I'm sharing are foods that are found in the frozen and dairy aisles of your local grocery. Total win because these foods taste like homemade but without the wait or messy kitchen clean-up! It's easy to keep stocked up on these items and they offer so much variety. Another awesome meal hack to add to your 2020 bag of tricks. With solutions from Eggo, Bays and Land O'Lakes, you are going to have an all-new love for serving up breakfast.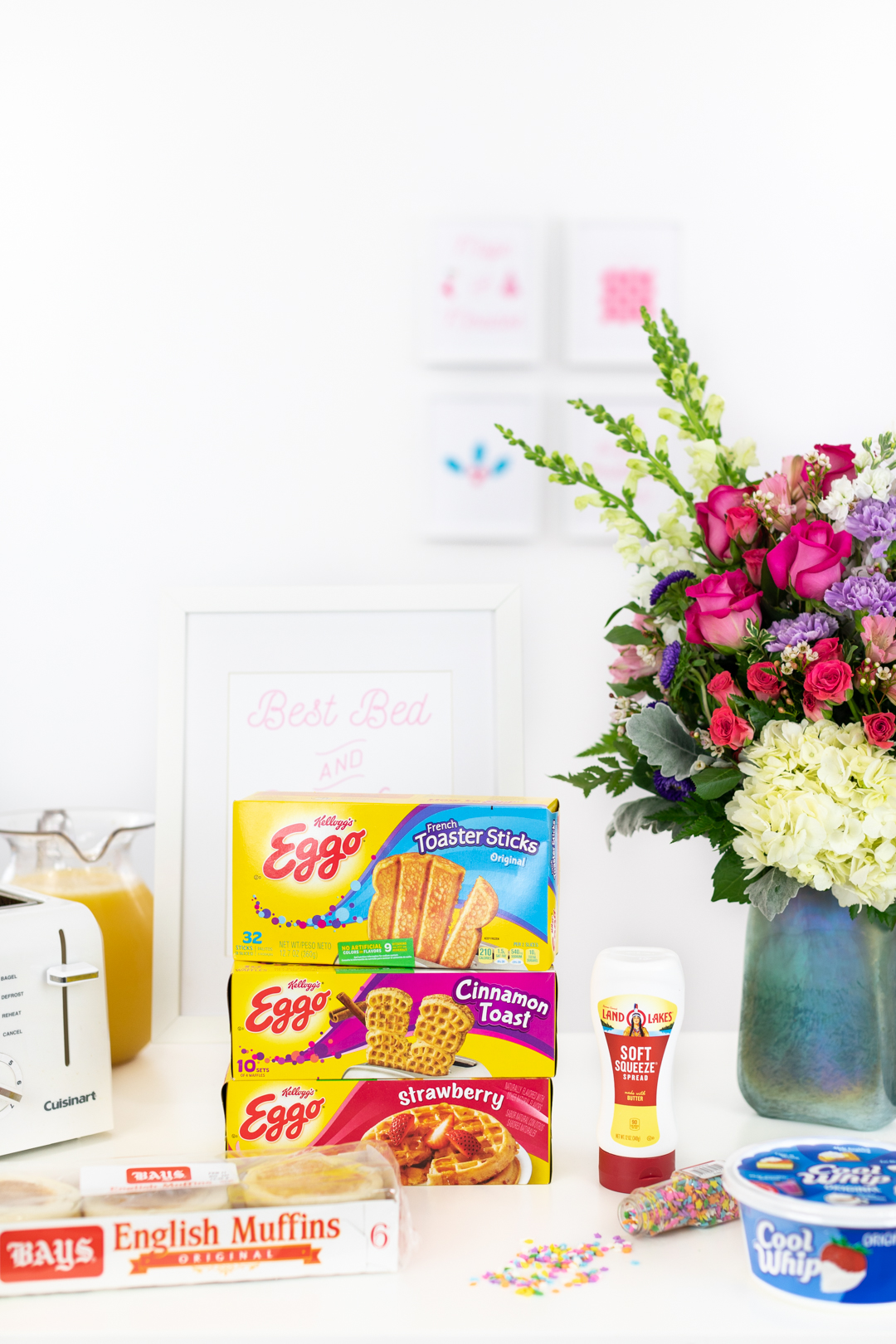 To double hack your morning, it's time to pay homage to our toasters! I can't believe that I hadn't dreamed up this simple breakfast solution a lot sooner. What about setting up an a la carte breakfast bar with easy foods that can be toasted?
BREAKFAST TOASTER FOODS
Everyone can basically make their own breakfast on the fly AND choose what they like. To make things even more efficient, you can all share responsibility on who will quickly set it up and put it away. So simple and so delish.
Here are a list of foods you can make in your toaster that you can find in your local grocer's freezer or dairy aisles:
Toaster Pastries

Frozen Bagels & Breads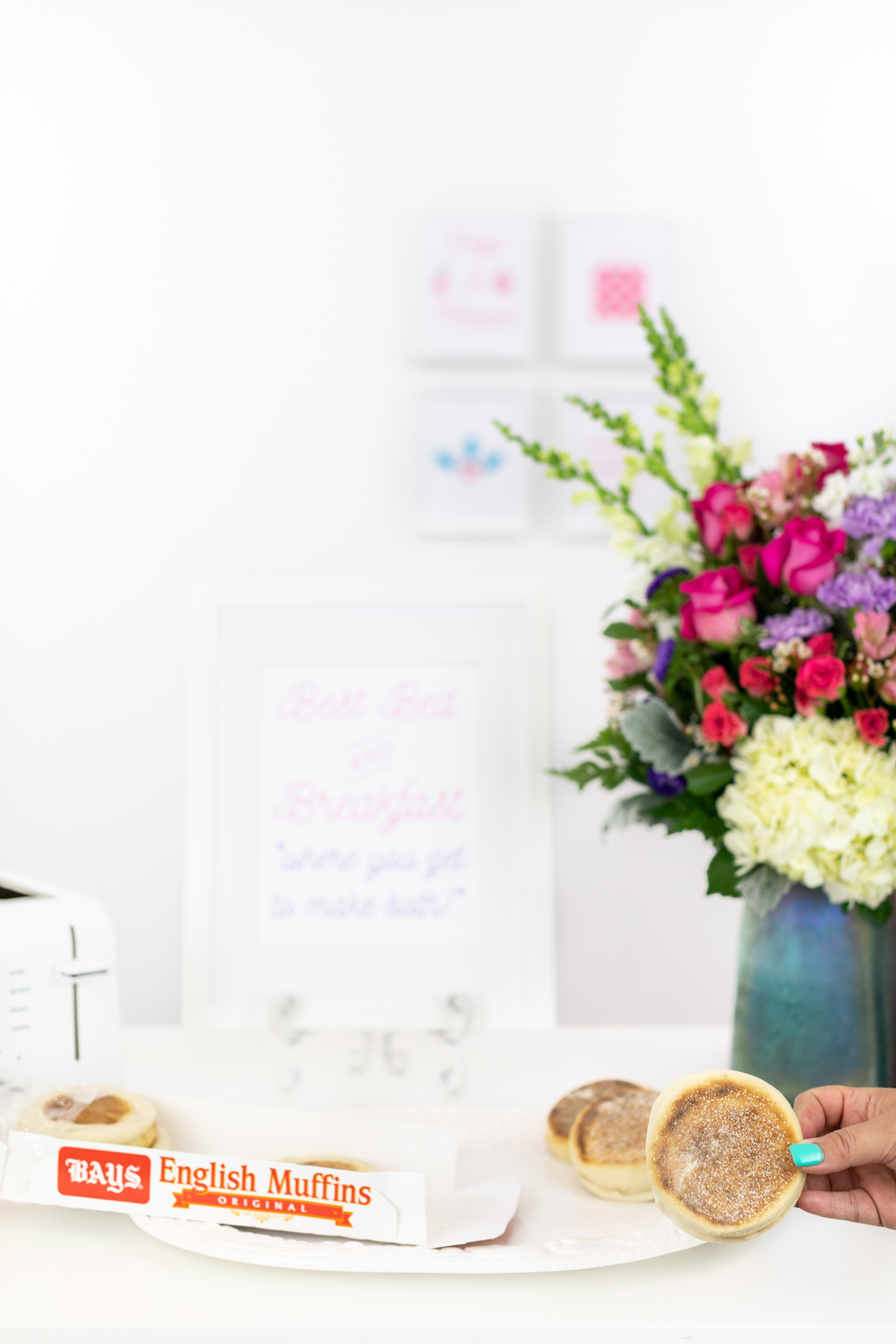 Once you get the basics selected, it's easy to just set them out on a tray or even in their packaging for your family to choose from. It really doesn't have to be all that fancy. Be sure to also set out some sides and toppings.
Here are some toppings and sides to add to your toaster breakfast buffet:
Frozen Fruits such as Strawberries or Raspberries

Honey, Jams, Jellies and Nut Butters

Syrups like Maple, Chocolate and Caramel

Yogurts and portioned Smoothies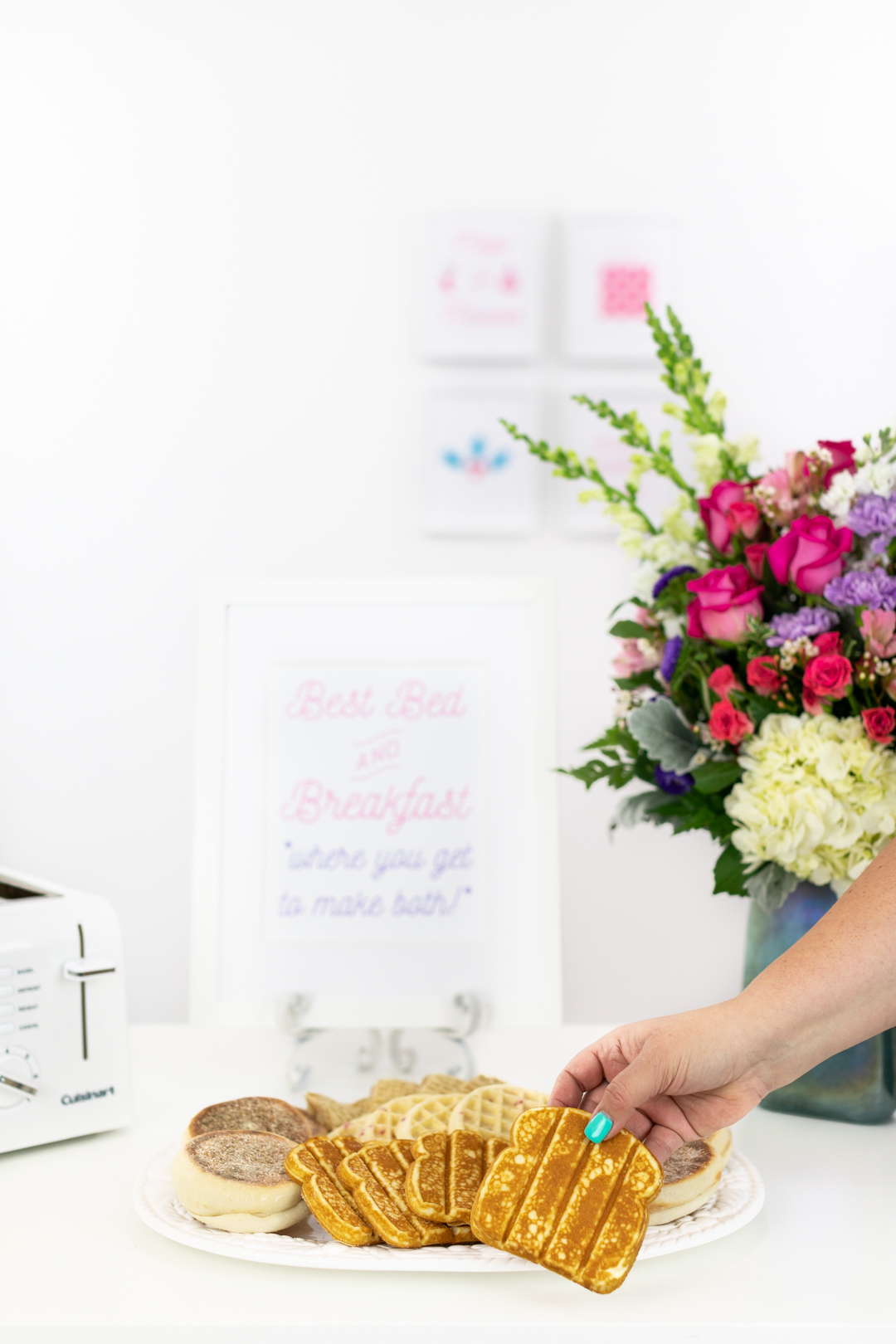 Don't forget to add some easy beverage options, too!
Fresh juice selections from the dairy aisle of your local grocer, hot cocoa, tea and coffee are a great place to start.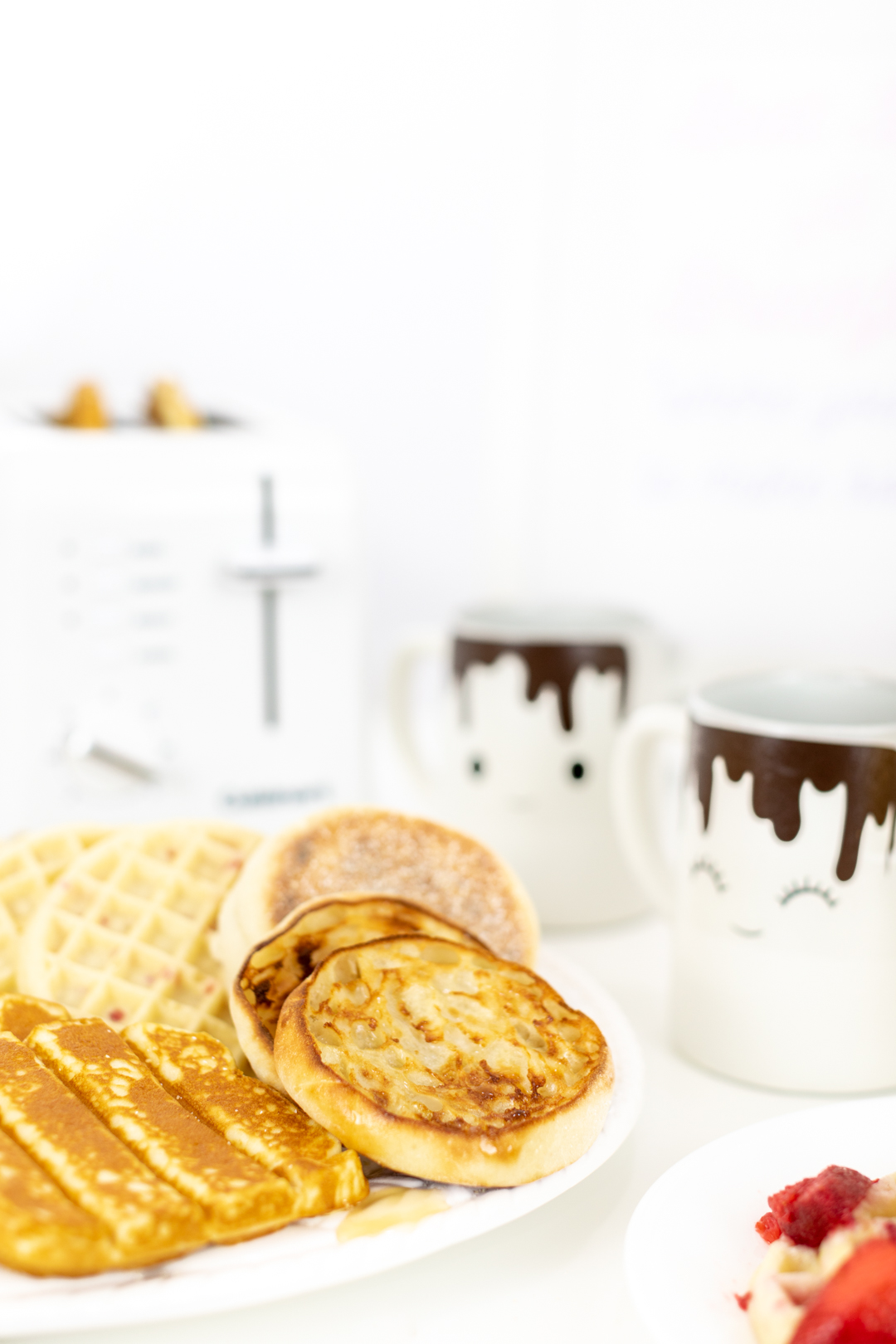 Hope these tasty ideas get you started on a new morning routine that will help you to be more efficient and get your day off to a great start!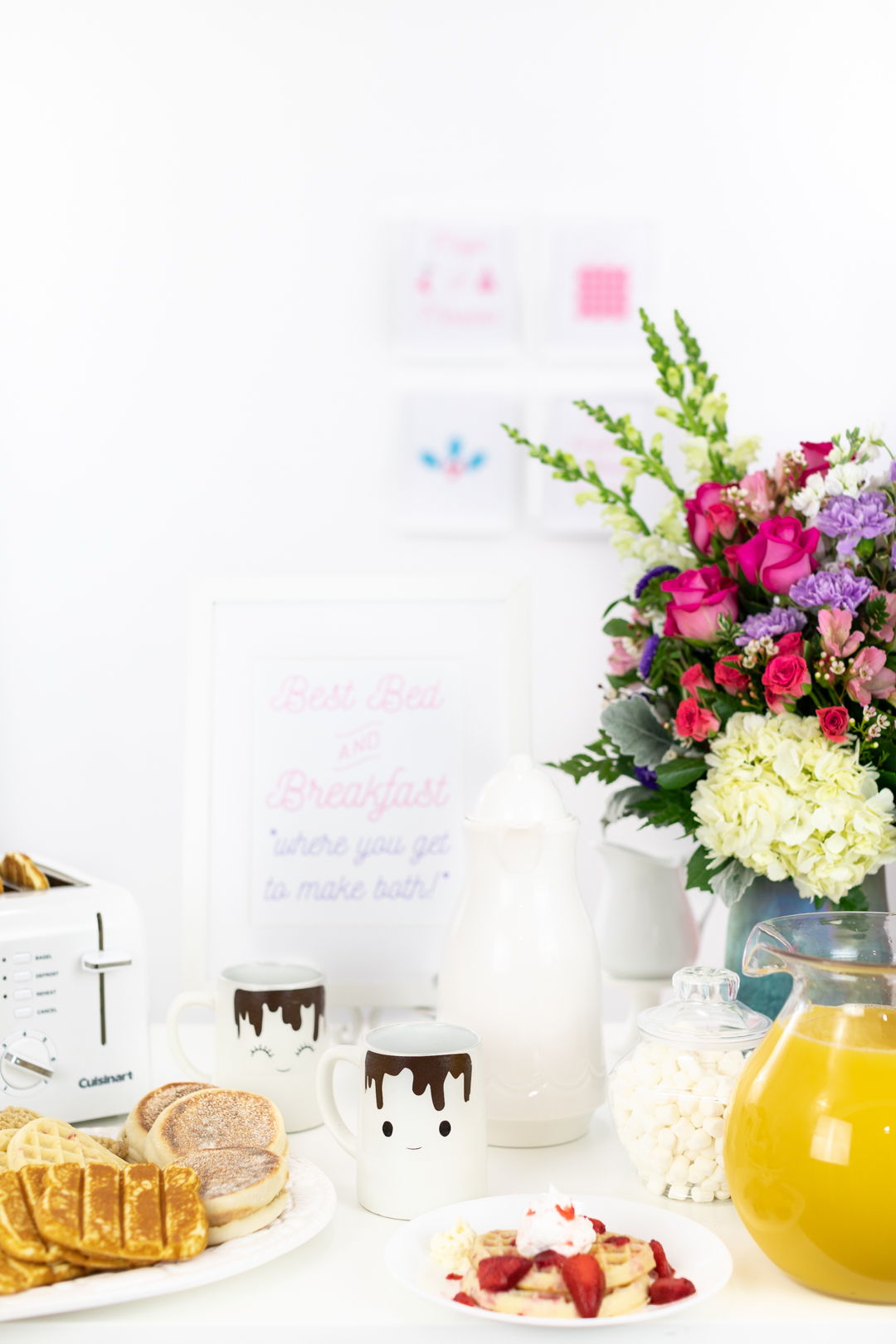 Don't forget to make your breakfast bar extra fun by printing your own sign.
Bed & Breakfast Funny Printable - download here (PDF)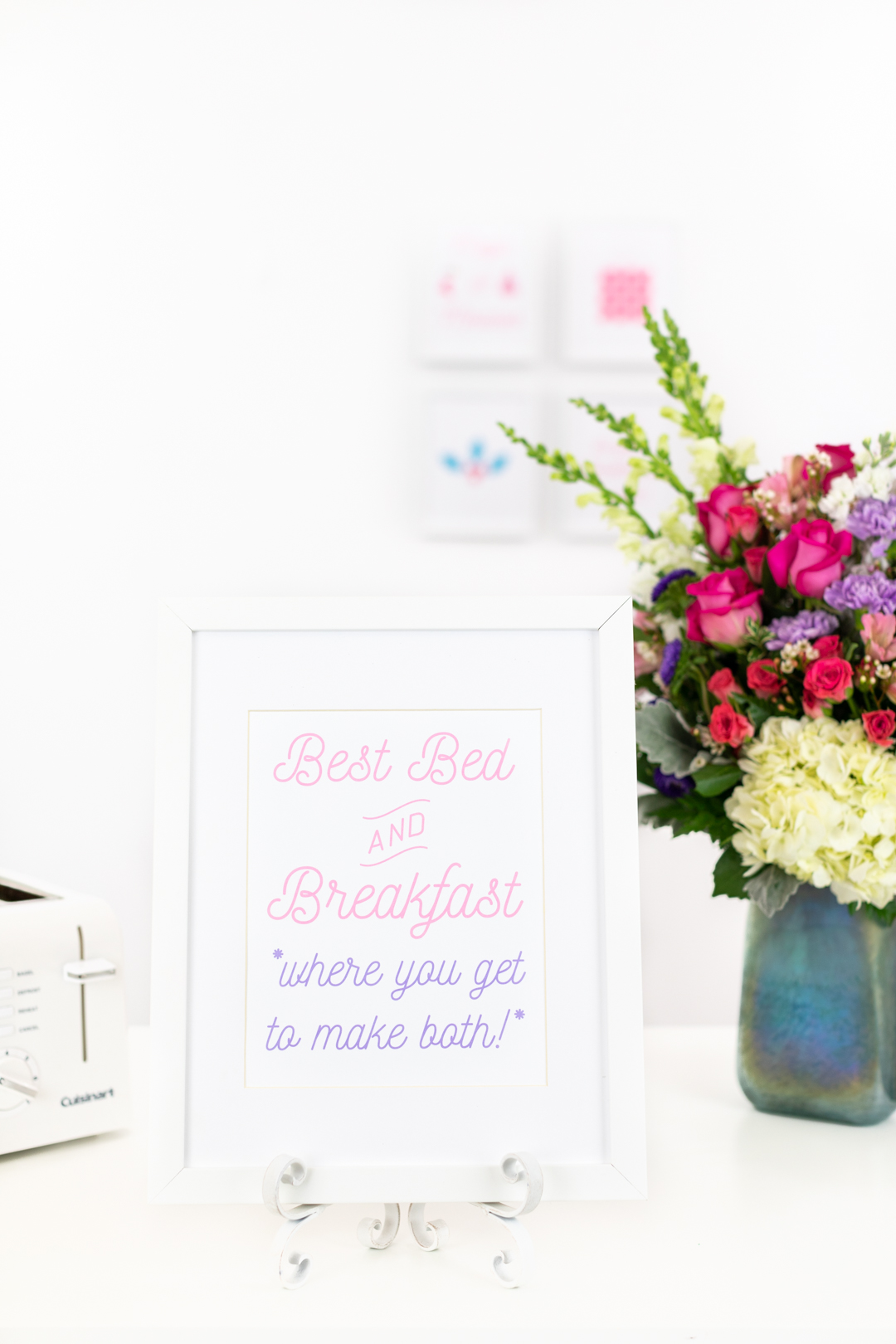 Kick off the New Year by stocking your fridge and freezer with breakfast favorites that will make mornings easier. Just take a trip down the frozen and dairy aisles, and you'll find so many convenient and tasty options that are made with real, simple ingredients the whole family will love.
Visit EasyHomeMeals.com for more tasty meal solutions thanks to National Frozen and Refrigerated Foods Association (NFRA)!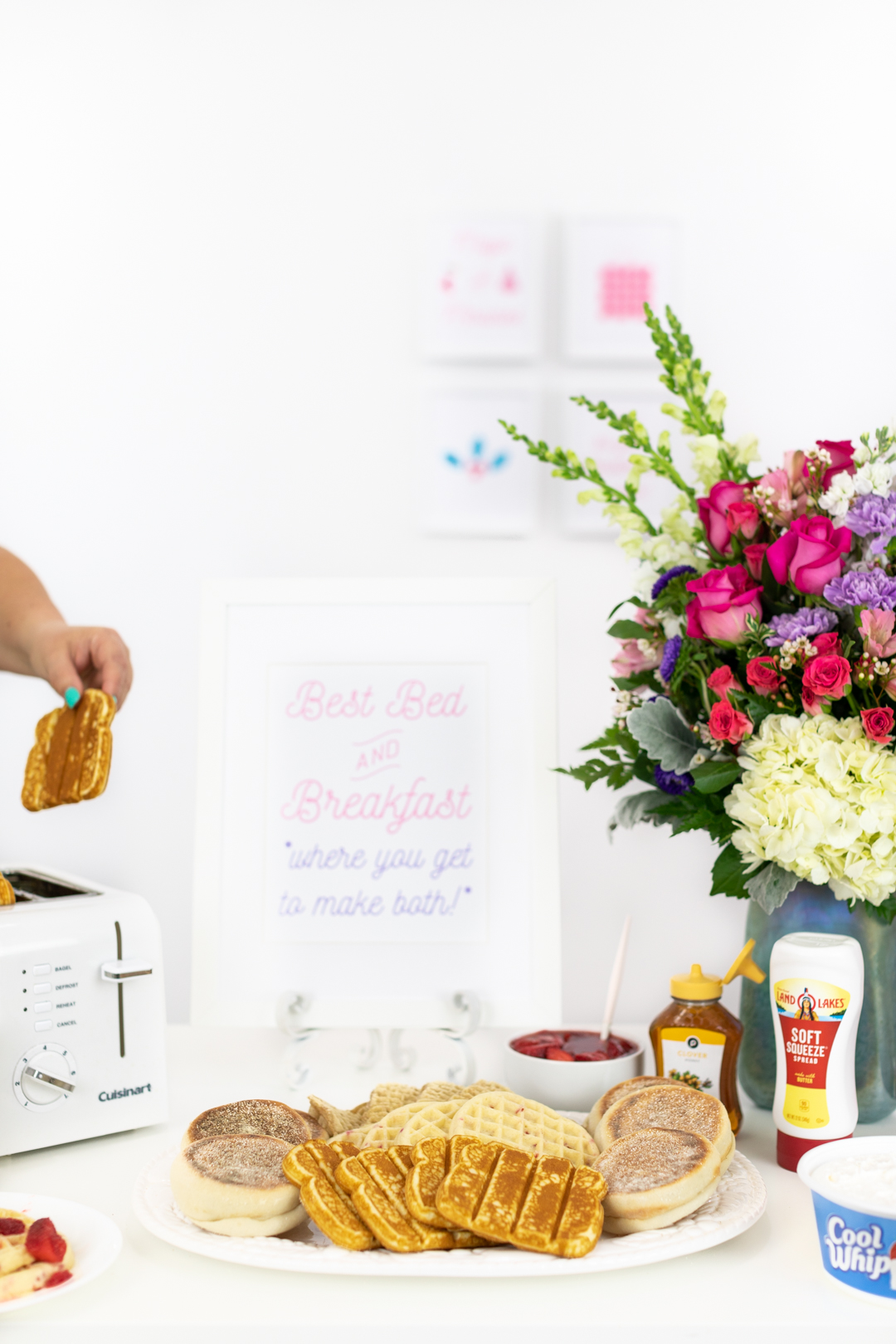 Cheers to a stress-free and tasty 2020!
Looking for lunch solutions, too? Get these sandwich toppings bar ideas for a change?