I am sure you've heard, but we just moved to Westerly, RI a couple of weeks ago. Moving is so much fun, isn't it? Can you just feel the sarcasm? With as much hard work, it opens up possibilities for a new beginning. Even more than that, it gives you a new space to create in. That is the part that I was excited about, and I'm being serious now. No more sarcasm here. This post is part of a sponsored series by Raymour & Flanigan. All ideas expressed are my own.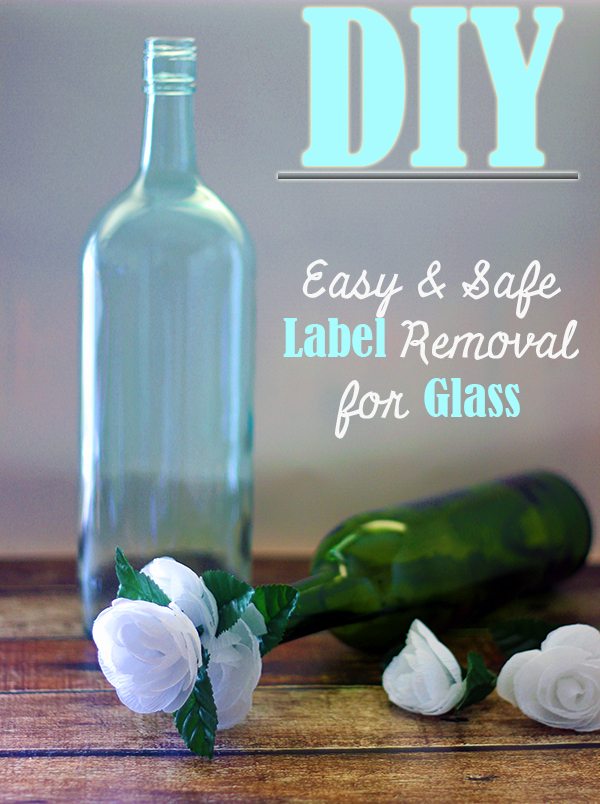 Isn't it funny though... when you're trying to fit all of your old furniture into a new space, it doesn't seem to "just work". You're faced with new angles, dimensions, different sizes, shapes and available wall space. It's kind of like a puzzle without a guaranteed solution. Have you moved? Have you experienced this too?
Just before the big move, I'd been in discussion with Raymour & Flanigan about creating a refreshed living space. It was perfect timing because the new living room area in our new home is quite the nightmare! Keep posted, I'll share crazy looking before pictures below. In preparation for this BIG reveal, (happening soon, yay) I am putting together a few DIY home decor projects to tie the whole look together. One of the pretty things I wanted to do was to add some height to the absolutely gorgeous Mirage server that I just HAD to have as the centerpiece for the living room. Isn't it fabulous?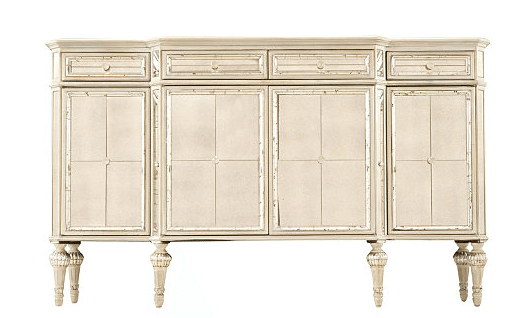 With such a gorgeous focus point, I'm starting with decorating some wine bottles that I had on hand. The first step to preparing them for great things is to get those pesky labels off them. Not quite as easy as it sounds! Not all labels are made them same so some of them are a little more challenging than others.
How To Remove Sticky Labels from Glass Bottles
The processes that I used to remove the labels is very simple and without harsh chemicals. You'll most likely have these things on hand right now.
Step 1: Soak your glass containers in warm soapy water. Just soaking in dish soap and water will help loosen up the labels. In most cases, this will get the majority of the labels off. You can soak for 30 minutes or even overnight for trickier labels.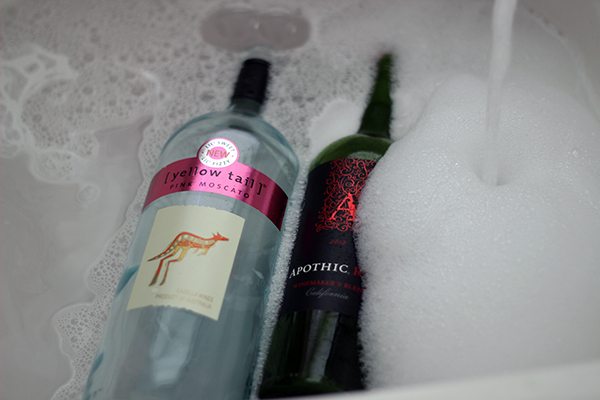 Step 2: Once you're done soaking, try scraping the labels off. I've found my nails are the best way to start removing the labels, but you can use a paint scraper or any kitchen tool with a firm surface.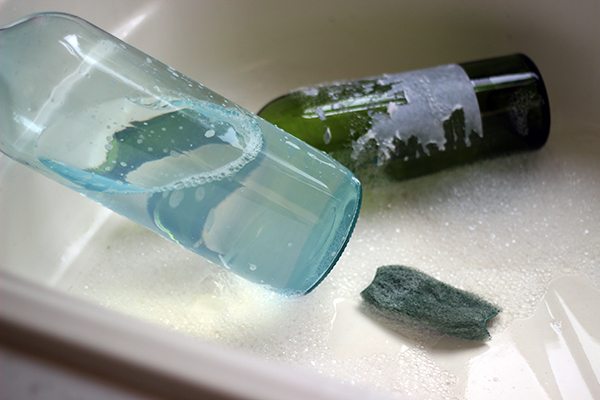 Step 3: You might find just a little bit of the label remaining or you might find a whole lot. Not all labels are made the same, that's a fact. The next thing to try is a scouring pad (like Brillo brand for example). For some bottles, this works perfectly as a final step.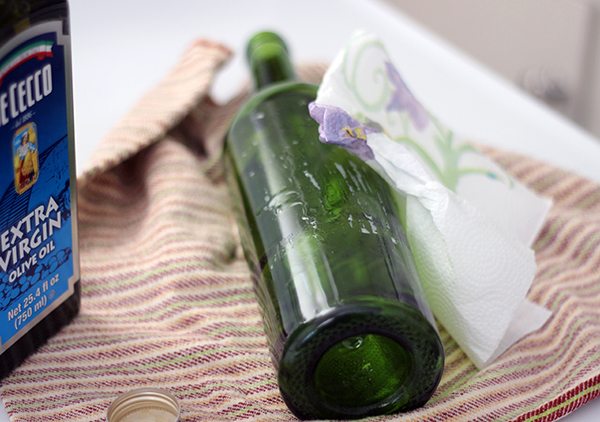 Step 4: If you still have sticky icky on your bottle, no worries - the next step can be used. Rub some olive oil with a dishrag or paper towel, this should loosen up the remaining goop. Simply press and rub into the stubborn areas, it should virtually start melting away.
Now that you're done, what will you create with your bottles? I'll be sharing my creation soon, keep posted!
In the meantime, check out the "before" pics that I mentioned. Here is the mess of a living room space that we're working on now. You promised you wouldn't laugh. Oh wait, no you didn't. Fine. Have at it. Our furniture is coming tomorrow, I have lot's of preparing to do! The fine people at Raymour & Flanigan have helped us with ideas to make the best out of the space. So laugh now while you can. Can't wait to share all the good things that will be happening in this challenging space!

Keep posted for updates and more of the fun little home decor projects I'm getting ready to complete our new look!
Have you worked on any home decorating or projects lately? What have you been up to?