Santa will be coming for milk and cookies real soon. Like, seriously soon. Time has really flown, hasn't it? Yes, Christmas will be here in less than two weeks. TWO WEEKS. What?? It's time to deck those halls and check that list twice. Even though time is limited, you don't have to panic. There is still plenty of time to make some magic happen. There is an adorable set for under $25 that can help you transform your dining room for the holidays. You're going to love this cute idea. This is a sponsored post about Santa's Set that contains affiliate links, all opinions are my own.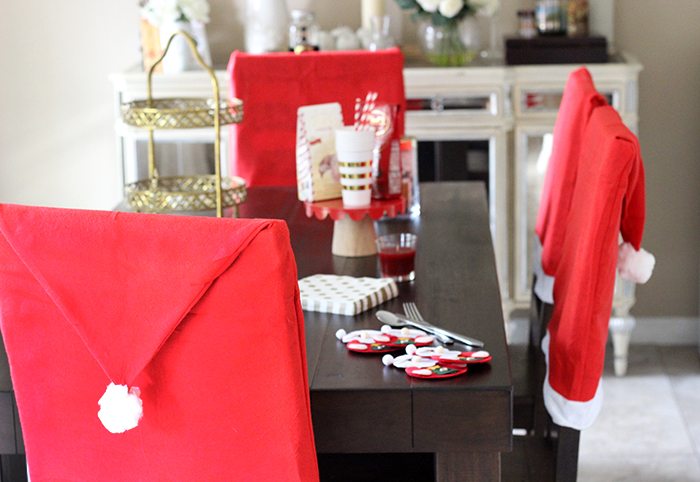 Do you think Santa would hold it against us if we offered up store bought cookies? Hey, it's the thought that counts and of all people Santa should know just how hard it is to get so much done in a short period of time. That's where this really adorable set will come in handy. I recently had the chance to check out these Santa Claus Hat Chair Covers with Silverware Holder Pockets.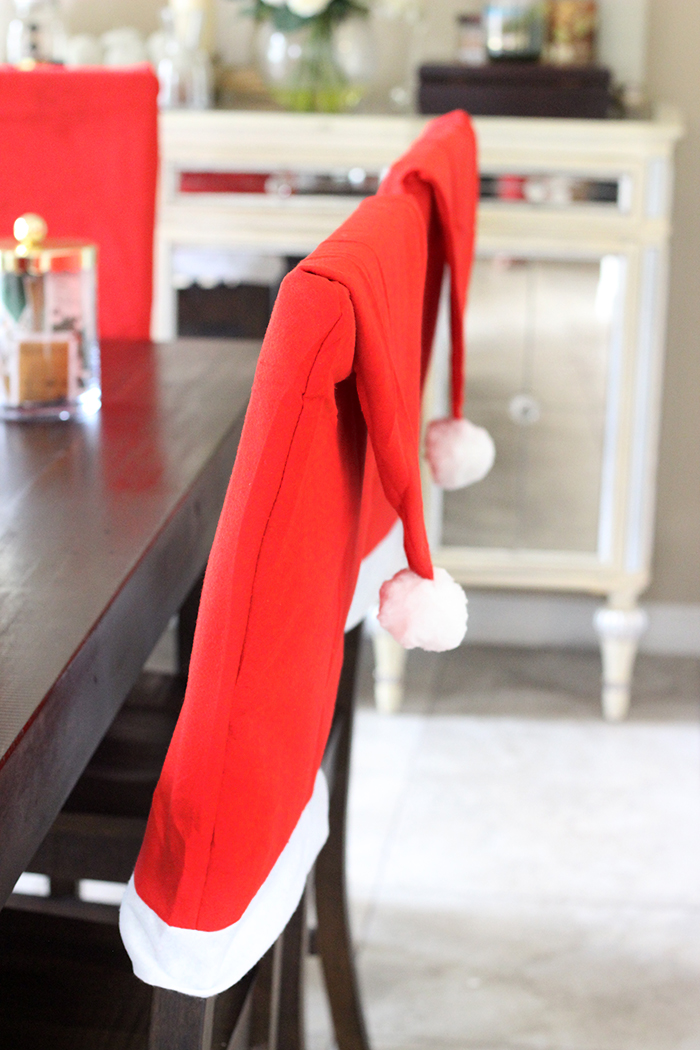 The set comes with four of each, so perfect for most tables. There's nothing to assemble at all, so it's a quick upgrade to your normal dining room set up. I personally think Santa will be mighty impressed with this one. The Santa Claus Hat Chair Covers simply slip over your regular chairs and that's really it. These fit perfectly on mine, then you just flip the tip of the hat over to hang off the back of the chair. The covers are fitted so that they won't move or wiggle, perfection.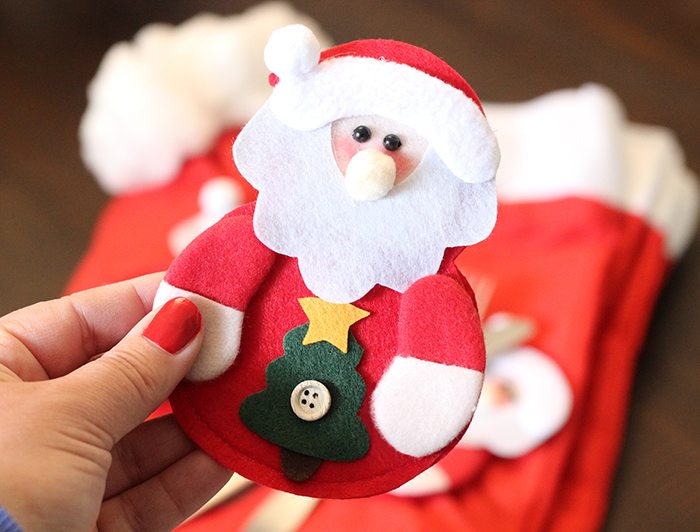 The other cute addition to this set and what makes it really complete are the Santa Silverware Holder Pockets. Eek. They are adorable. The front is a super cute Santa and on the back there is a pocket that you can easily slide your silverware or plastic wear too. You can do it up as fancy as you want… or just keep it simple. To really make them pop, you can add lay them down on a matching napkin and even tie a ribbon round the packet to secure them together.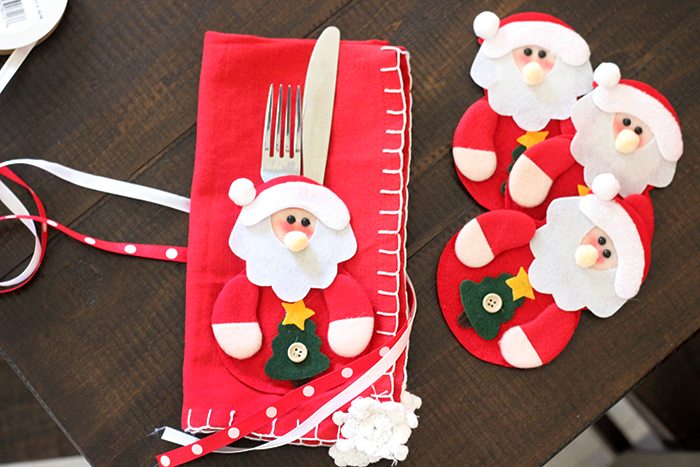 This festive set is sold only on Amazon right now (which is awesome). With time being short, Amazon is definitely a go to for fast delivery. Matter of fact, right now you can get FREE 2 day shipping on this set with Prime. So, no excuses, time may not be your friend right now, but this time saver will save us. 😉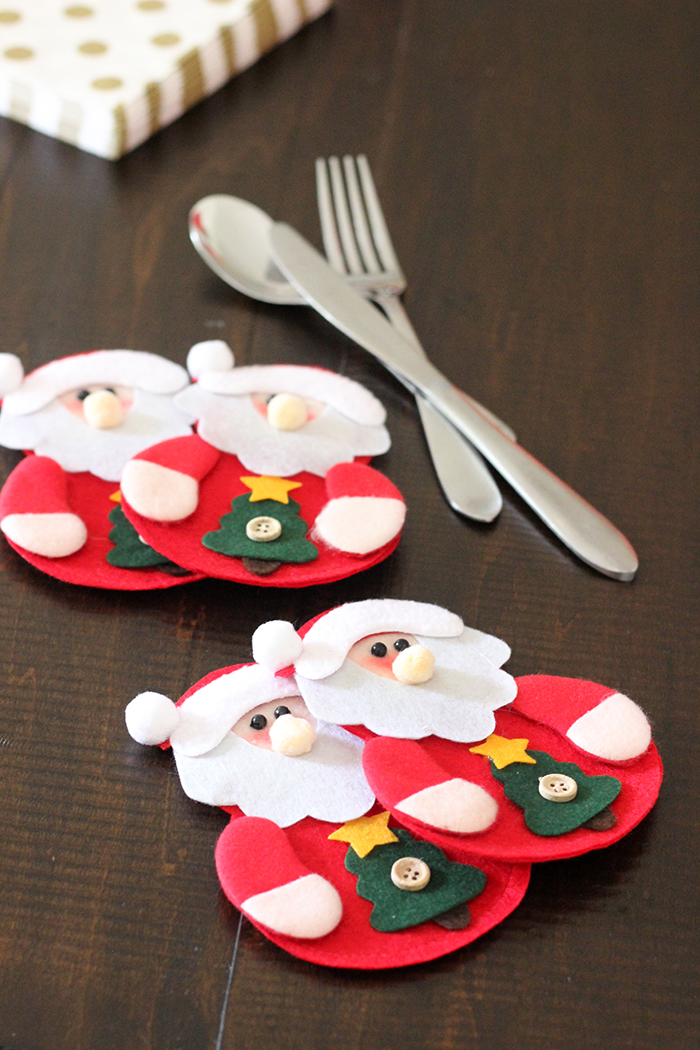 What's left on your holiday to-do list? How cool is it that you can transform your entire dining room with this for the holidays in minutes?