Post sponsored by Dove Men+Care but all opinions are my own.
Insert whistle sound here. Hey, it's me! The head Dove Grooming Coordinator around here. Being the only girl at home makes me well qualified for the position if I don't say so myself. With football season here, it's a great time to re-think grooming routines and get back in the game. I'm excited to share some of my tried and true go-to solutions for self-care for the men we love and the some of the products I've been buying for years. Score!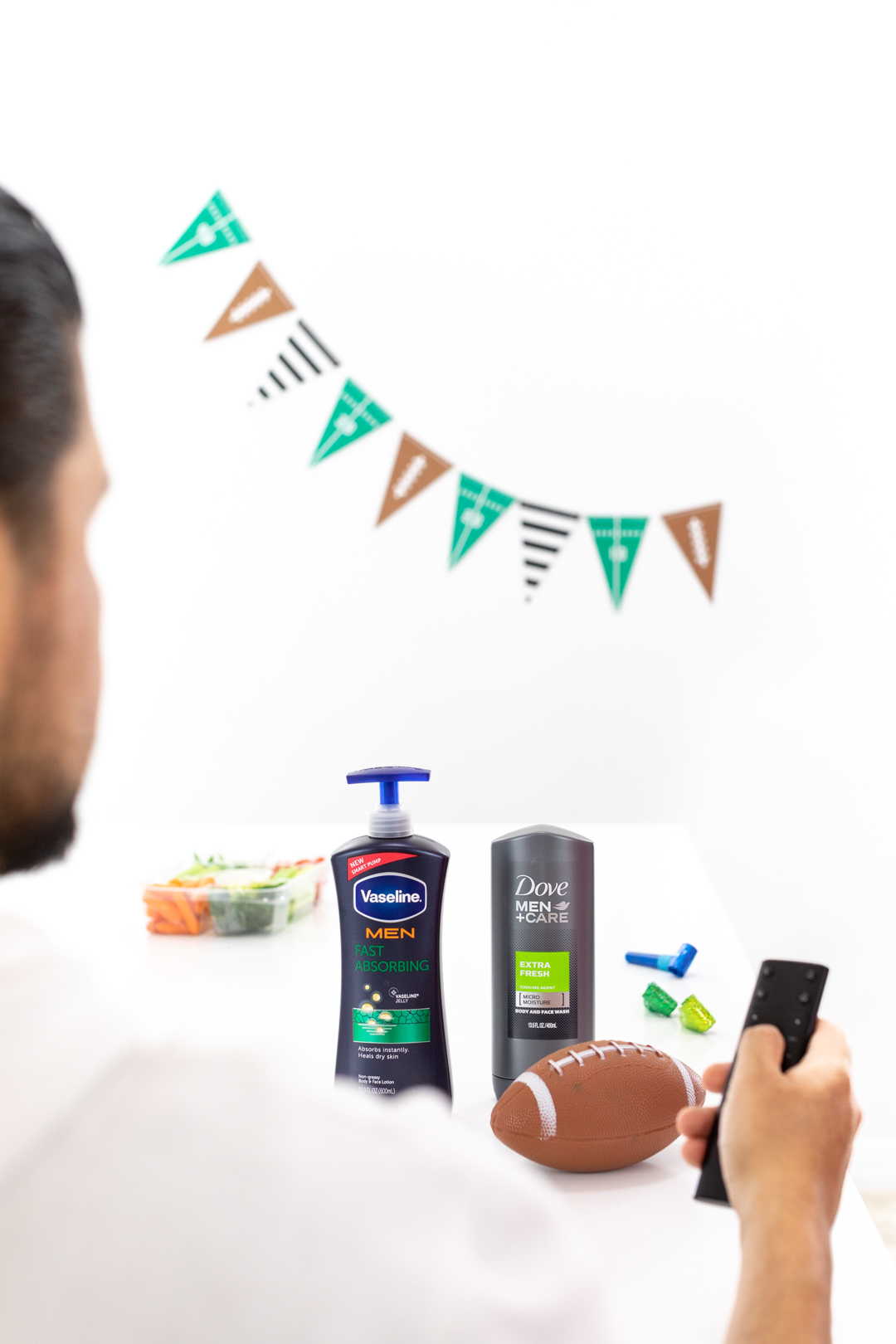 Before the men in your life just throw on the football jersey from last week, some grooming is in order! Let's face it, we ALL benefit when our men are totally on point.
If you live somewhere hot like we do and cheer for the local college football teams, you know all too well how that hot humidity can mess up the works. Being extra sweaty calls for some serious shower routines, guys. On top of the normal need to keep fresh, my son has always been inspired to get outdoors and play some IRL football after watching the game. That's double trouble in this heat and it's exactly where Dove Men+Care Extra Fresh Body and Face Wash available at Publix is just the thing your men need to stay so fresh and so clean.
Here are some key benefits that are perfect for the men in your life to keep them fresh all day long:
Rinses clean + rehydrates

Refreshes skin with cooling menthol.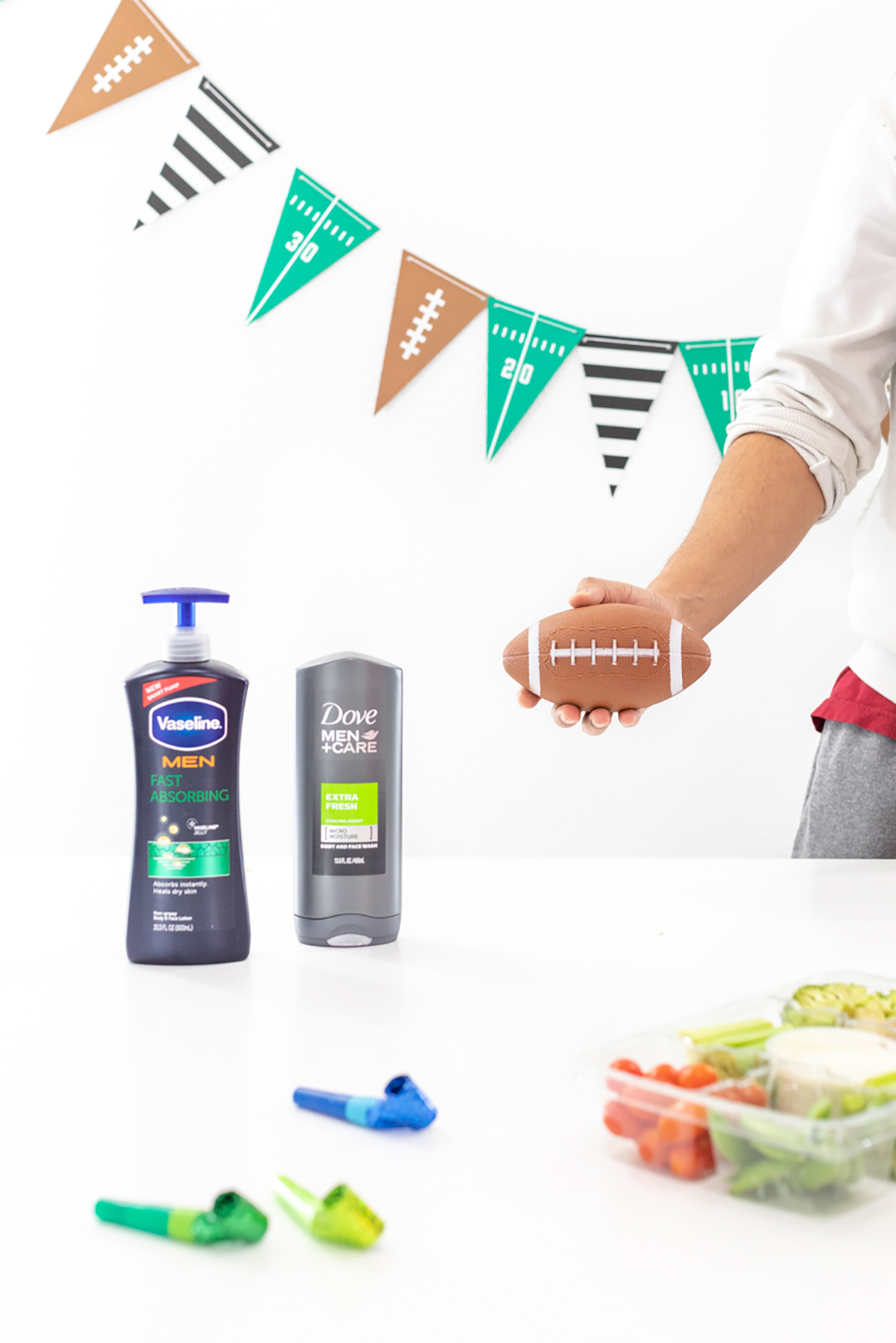 Now, what to do after the shower? We all know it doesn't end there and what happens when we forget. This serves as your official football season reminder about much-needed sweat protection! Enter Dove Men+Care Clean Comfort Antiperspirant Stick AND Dry Spray Antiperspirant. These come in handy for keeping that fresh scent going strong even after the game. These smell fantastic, so you will also benefit from stocking up on these for your men at Publix. That's a win.win!
Now. let's score a touchdown!
Their game day routine ends with the best finishing touch. That's where Vaseline Men Fast Absorbing Body and Face Lotion slides in with an extra point play. We love that this is fast absorbing and not greasy, which is perfect for men who are very active and sweat a lot like my son. Personally? I LOVE how it smells. It's surprising in all the right ways. Here are some more perks:
Quick Absorption for Immediate Moisturization

Long Lasting to Help Dry Skin
Encourages Healthy-Looking Skin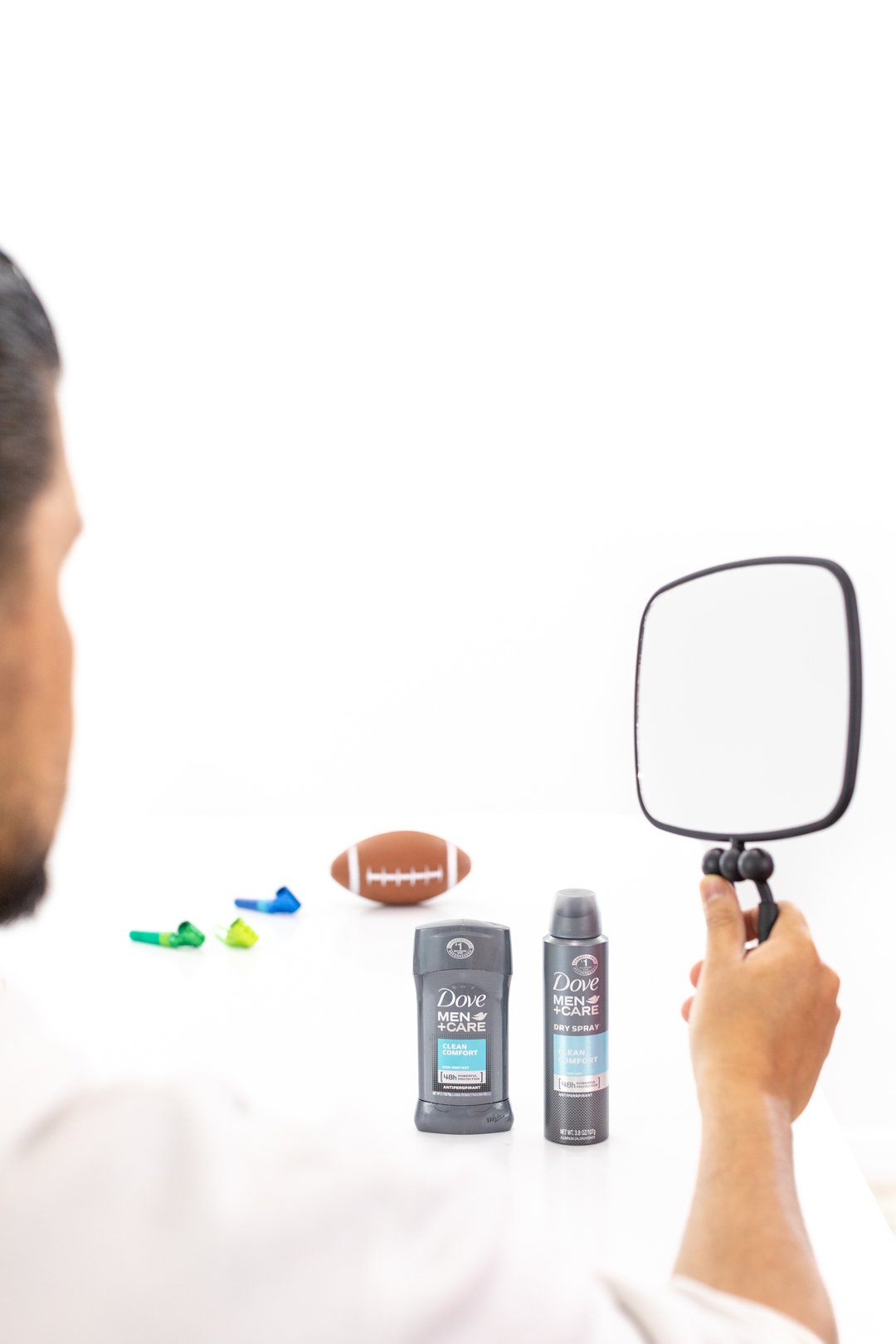 With this game day routine, everyone is definitely at the their best around here. I just might have to step up my game, too.
Add these products to your Publix shopping cart and SAVE!
Learn more about Vaseline Men Fast Absorbing Body and Face Lotion and Dove Men+Care Extra Fresh Body and Face Wash here.
Have you picked up any of these products for the men in your lives yet?