It's already been a year since we purchased our first home, but we're still figuring things out. It's like an empty canvas waiting to be filled, but I've been almost afraid to ruin it's simple perfection. Now that Halloween is already on the way, I had some fun testing out smart products that are perfect for setting your house up for the season. Within minutes, I was able to set it all up and the color options are endless and promise to take the holidays to the next level. This is a sponsored post with Best Buy, all opinions are my own.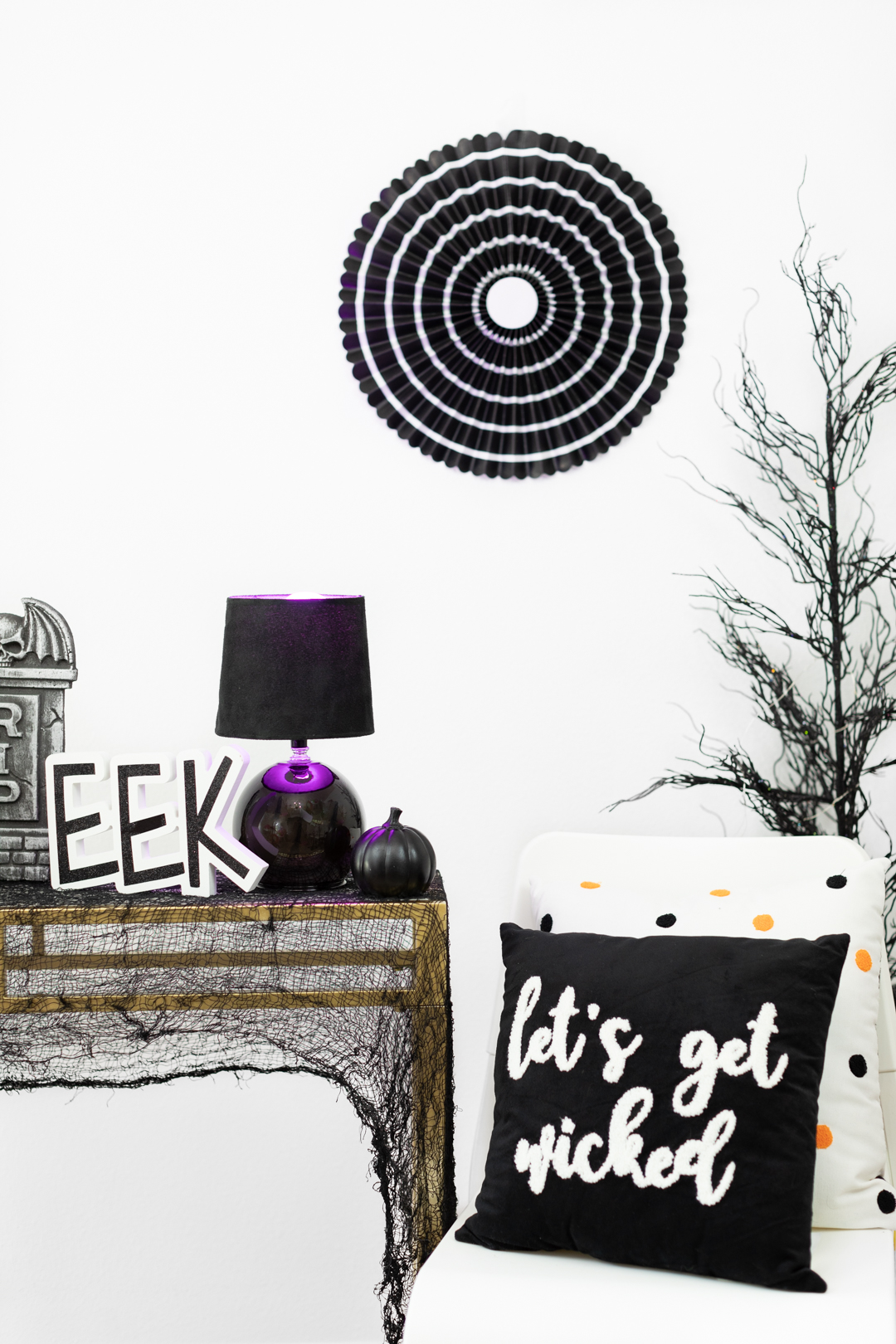 Getting ready for special occasions is about to become way more exciting thanks to the Sengled Smart LED Multicolor Bulb Starter Kit and Echo Plus 2nd Gen available at Best Buy. Halloween lighting at home has never been easier.
Watch the video for a full demonstration.
With these two products, it's now easier than ever to create beautiful or spooky ambiance. Setting up both together gives you the ultimate in voice control over your new colored lights.
LIGHTING FOR HALLOWEEN
If you are looking for LED lighting for a halloween party or just for setting some festive ambiance at home, you have come to the right place!
Here's an idea of what setting up your home for Halloween is going to sound like from now on:
Alexa, turn the dining room lights red.
Alexa, turn the dining room lights purple.
Alexa, turn the dining room lights orange.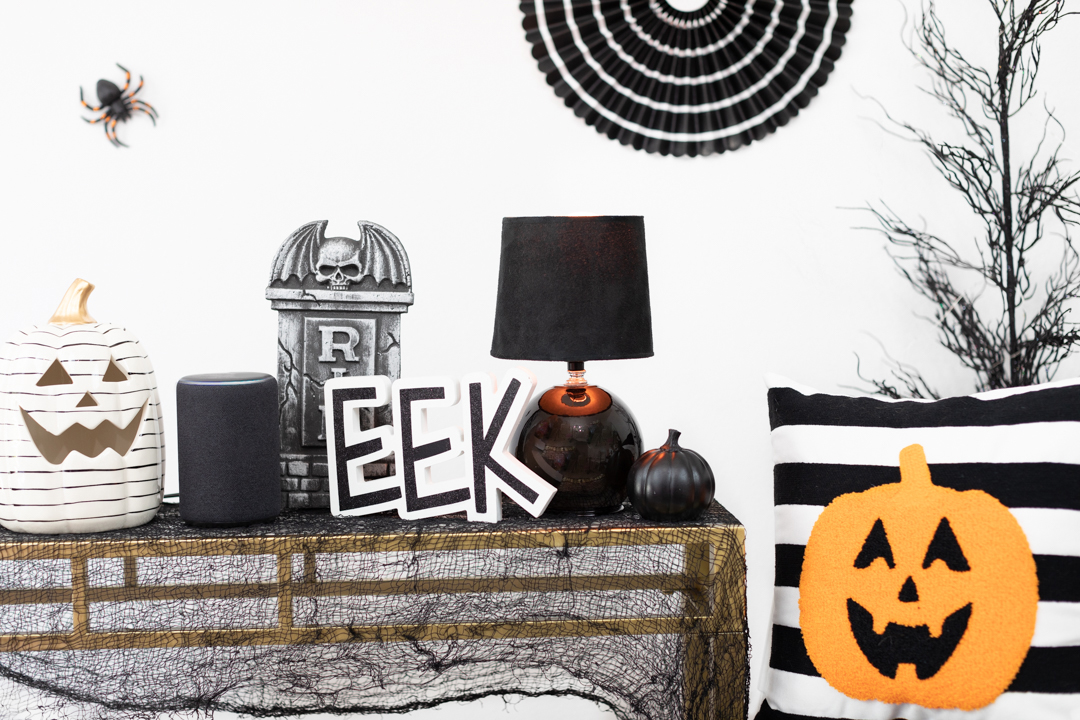 My absolute favorite part is that you can choose from over over 16 million colors! You can even set each bulb to a different color simultaneously. Think orange and purple for Halloween or red and green for Christmas. I can hardly wait to surprise friends and family with all of the colorful fun.
HOW TO SET UP HALLOWEEN HOUSE LIGHTING
Ready to get your Halloween lighting right? Let me share how I very quickly set up my smart lights. First, I set up my Sengled smart LED multicolor bulb starter kit easily with instructions on the Sengled Home App. The app will walk you right through the process. Within minutes, I was ready to connect my starter kit to use with Alexa. I was really impressed with how quick and simple the entire set-up process was. It's so simple that I'd even call it foolproof.
Now, I can turn lights on and off, dim or brighten them and even set schedules easily with Alexa voice commands.
It goes a little something like this...Alexa, turn the dining room on! Alexa turn the dining room lights green.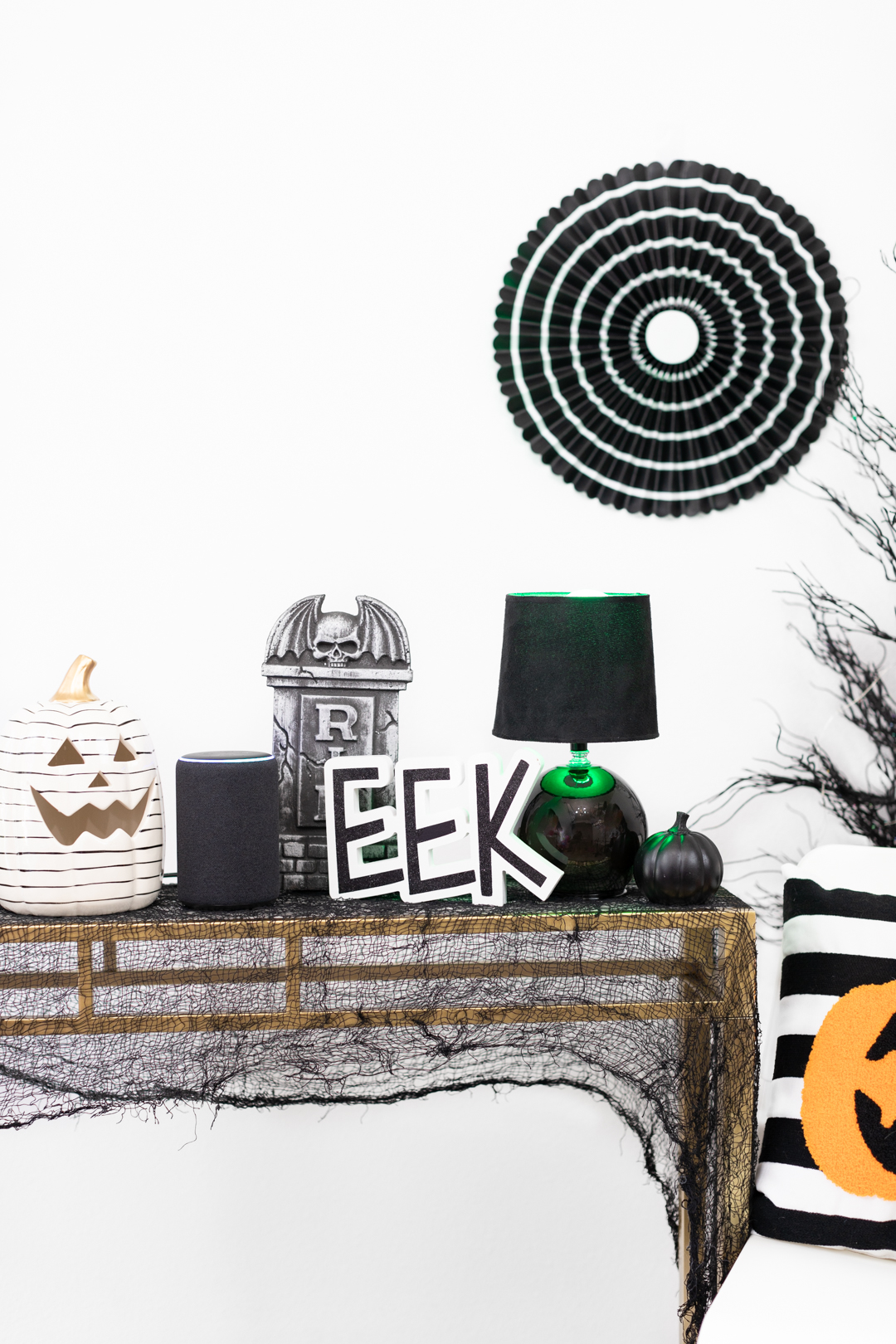 Ready to set your home with up Halloween ambiance?
Pick up your own Sengled smart LED multicolor bulb starter kit at Best Buy.
Happy Haunting, MY friends.