If there's one space we've been under-using, it's definitely our outdoor front and back concrete porches.  Since moving to our new home across the country, we've had a zillion things to do. We're finally, after all this time just getting to our sweet outdoor space. The beauty of living in Florida is that we can take advantage of spending time outdoors year round now. Yay! But, today I want to share a little space that I carved out just for me. You could call it an outdoor reading nook or my take on the lady cave without the cave. 😉 I'm a proud World Market Trendsetter, promotional items have been provided for this post. Today, I'm featuring my hand picked favorites outdoor living pieces.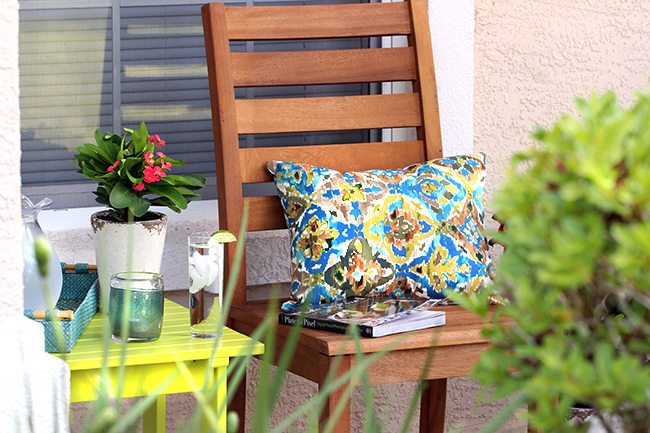 Since we had no porch furnishings at all, I had to start from scratch. That meant that I would need a lovely chair that would be perfect for reading to start out. To stick to a budget and make this all work, I decided to use this St. Martin Outdoor Dining Side Chair which is a gorgeous, simple and sturdy option. When I put it together, I was even more happy with my choice. The seat is very long compared to a typical chair, making for extra wiggle room and more comfort.  It also can be paired up with so many different decor options thanks to it's neutral color.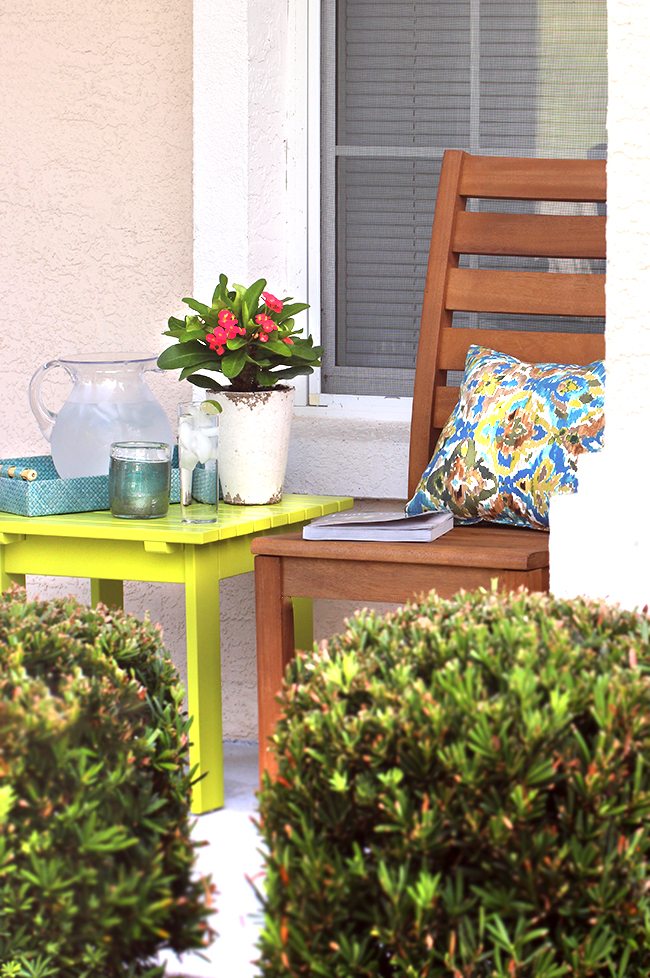 And fun decor options were certainly in my future. I fell in love with World Market's Adirondack Side Table, but they come in so many awesome colors, it was a tough choice! After choosing my outdoor pillow, I decided to go with the Apple Green table to keep things fun and bright with a splash of color. Isn't she pretty?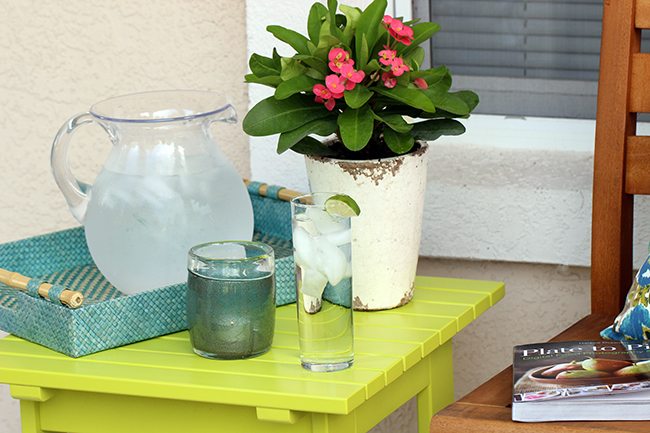 This Casablanca Tiles Outdoor Lumbar Pillow features Moroccan-inspired artwork, I really love how the pop of coordinating color with the pillow and side table really bring this look together simply.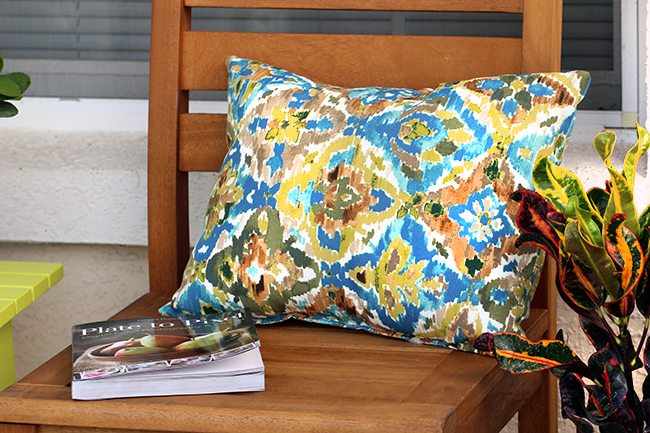 Part of my master plan included showcasing plants and flowers using these simplistic Ivory Planters. I chose a small and a large planter, one to set on the table and the other near the chair. Of course, I ended up falling in love with a shrub. Ha! I will have to deal with that later on down the road. But, for now… I likey!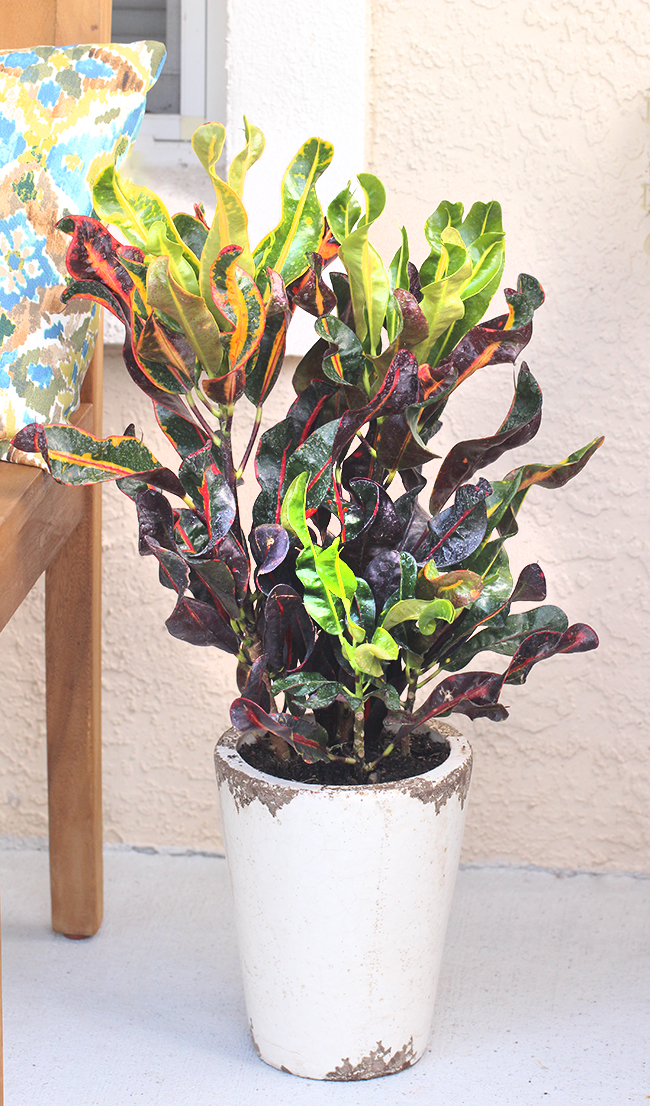 It's actually really funny, I've collected so many awesome items from World Market that it's easy to throw together a little slice of heaven for myself anytime. I have a special love for their glassware, beverage dispensers, serving trays, dinner napkins and so much more.  Matter of fact, I feature a lot of their goodies in my food photos here on the blog.  Can you spot them? Anything look familiar?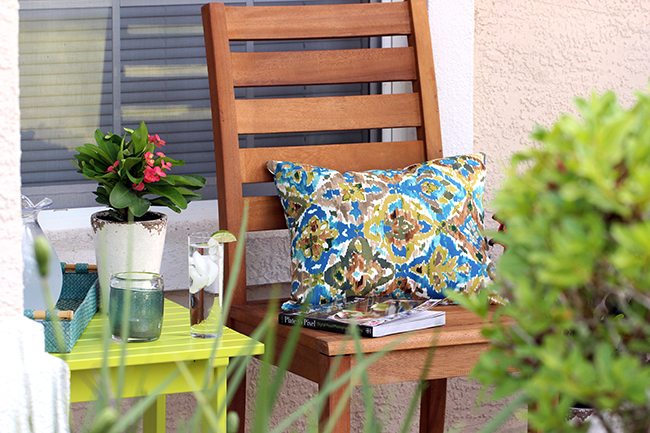 As a final touch, I chose one of these Blue Bubble Glass Hurricane Candleholder which is perfect for holding a citronella candle to keep pesky bugs away when I'm in my faux lady cave!
Now, just so you can get a feel of what my new outdoor reading nook is like… here is a sample of things I get to see every day here in Florida. Look hard, there is a little friend in there. See him?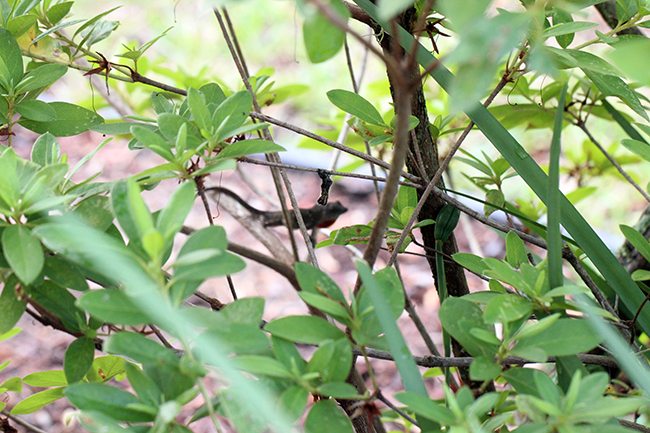 I recently learned that the lizards that we're seeing all over the place are actually Brown Anoles. I have to say, I've grown pretty fond of these little critters! They are really fun to watch and just harmless little guys. Just another reason to love my new outdoor reading setup!
And, that's a wrap! Now on to some extra good stuff!
Like my look? Make sure to PIN IT NOW so you can save it for later 😉
And, now for some AMAZING fun!
You can enter to win BIG! You could win a $5000 Backyard Summer Makeover! Make sure to enter by June 30th, 2015!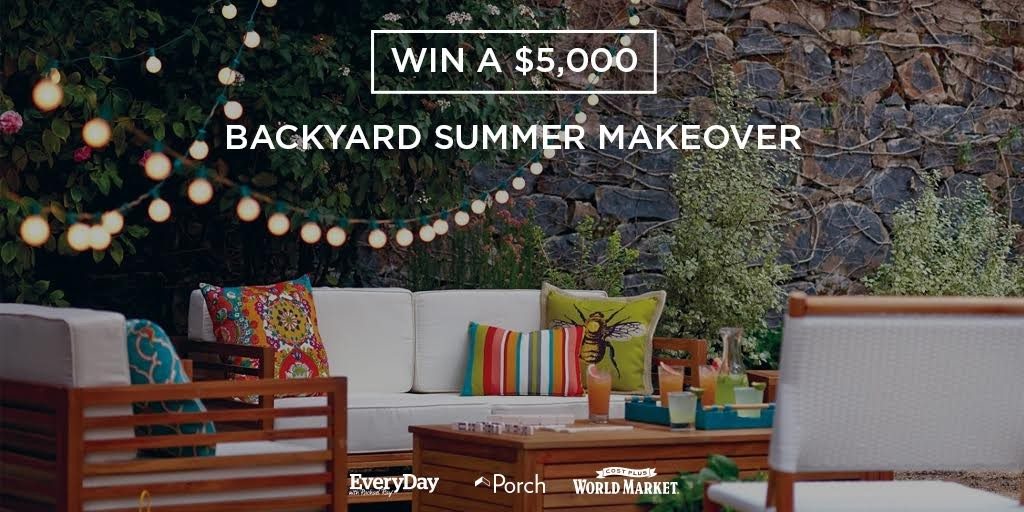 Here's how it works: Submit a photo of your yard and enter a chance to win $3000 worth of landscaping services from Porch and $2000 worth of outdoor furnishings from World Market.
Even better, they'll have it professionally styled by a Porch Blogger! This will be one seriously lucky winner!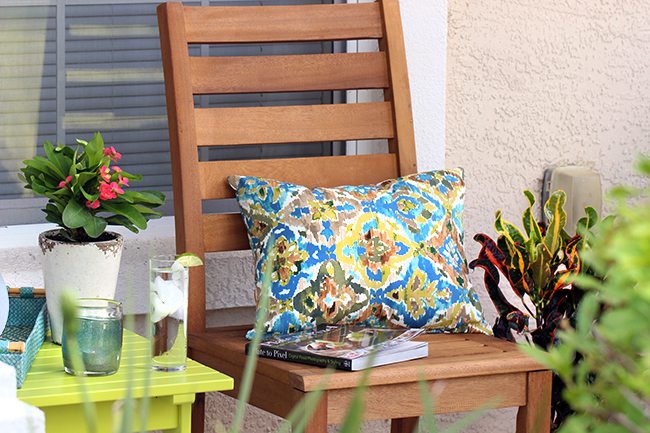 So, which outdoor decor from World Market do you like best?
Will you enter to win a $5000 Backyard Summer Makeover?
What upgrades would you like to have done to your own backyard?