As you probably already know, I kind of dig household hacks. You may have also noticed that I love beauty products. I've recently taken to putting on my liquid foundation with a brush, which by the way adds a ton of coverage if you haven't tried it yet. Yeah because all of a sudden I really need it! This is a sponsored post by Lunchbox, all opinions are my own.
One thing that I hadn't really mapped out is how to clean my brushes properly.  I figure that I could use the nice makeup remover that I bought that costs nearly thirty bucks a bottle, or I could try this sweet shortcut featured over at Walmart.com with 25 Ways to Use Palmolive.  You can find all kinds of nifty do it yourself cleaning recipes and some pretty fun activities too!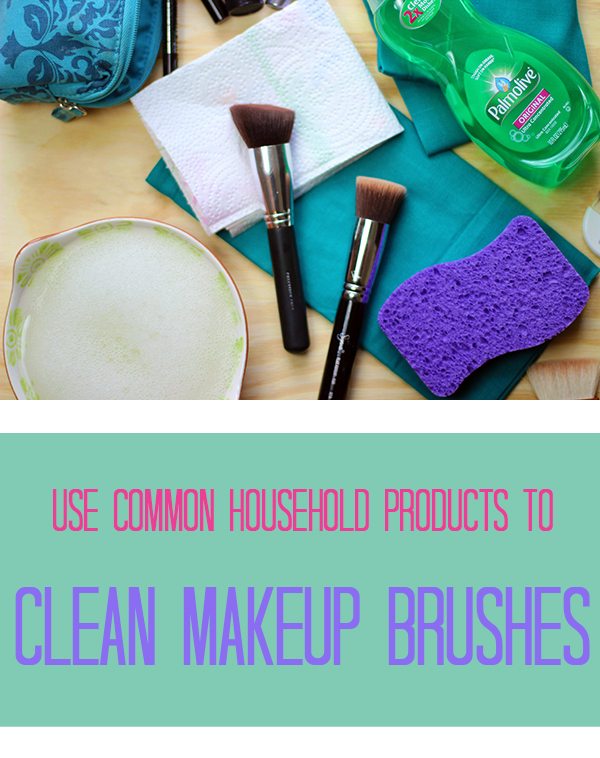 Makeup Brush Cleaner with Household Products
I'm just loving this easy and highly effective recipe to make your own makeup brush cleaner with things you probably have on hand at home.  In minutes, you can have refreshed cosmetic brushes!
Ingredients: 
Palmolive Dish Soap
Paper Towels
Clean Damp Sponge
Warm Water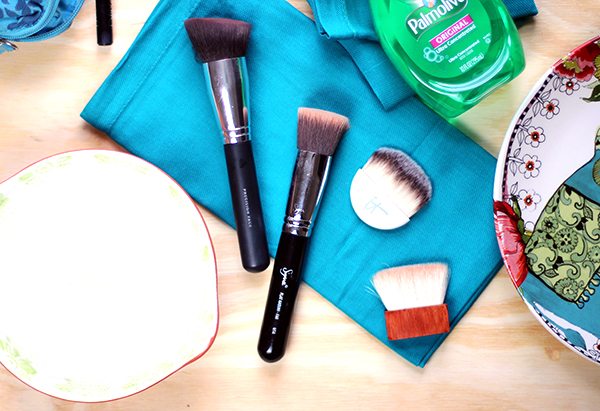 DIRECTIONS:
Step One:  Add a dab or two of Palmolive to a clean, damp sponge.
Step Two: Wet your dirty makeup brush
Step Three: Rub the brush back and forth on the surface of the sponge.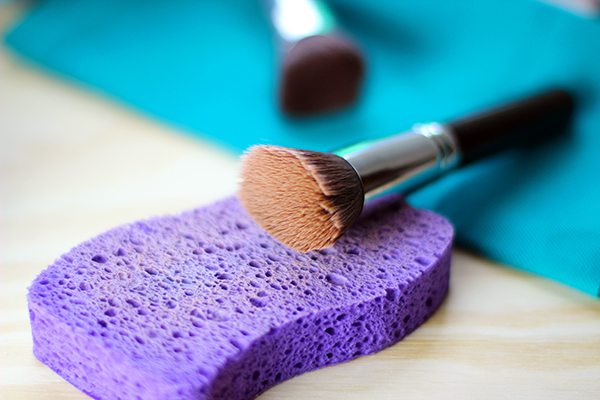 Final Step: When you're done cleaning, rinse the brush with warm water and lightly dry on a paper towel.
Repeat as necessary. For my most filthy and icky brush, I repeated the steps three times.
This DIY makeup brush cleaner worked like a charm, now my makeup brushes literally look brand new again. I'm seriously excited!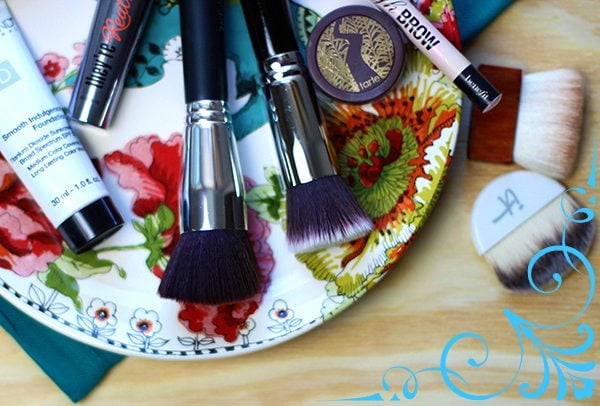 Have you tried using dish soap to do something unique or unusual? Share your hacks!