Are you up for Christmas in July? I am! It's hot, it's humid, it's a great time to get a little creative. I've always been intrigued with what it would be like to celebrate Christmas in a hot climate. This past year was my first time living in Florida during this holiday and I was surprised to learn that people celebrate it similarly to the way we did back in New England. I'm talking Christmas trees, wreaths, you name it! I thought I'd do a fun play on a hot Christmas by making this DIY Flip Flop Garland. This post contains affiliate links.

Make Flip Flop Garland
Here's what you need:
Flip Flop Cookie Cutter (3" size used)
Foam Sheets Assorted Colors (2mm thick used)
Ribbon (⅛" size used)
Glue (or Foam Glue or Glue Dots)
Scissors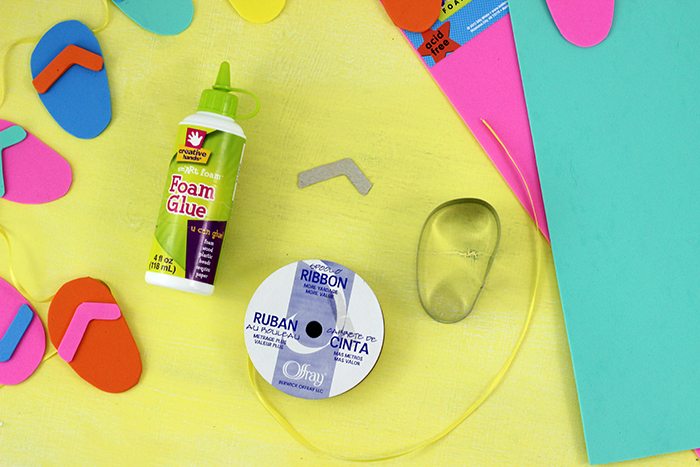 Here's what to do:
Decide how long you want your garland to be. You might want to do a quick measurement with your ribbon against your Christmas tree or wherever you would like to display the garland.
To make the flipflops. Take the cookie cutter, press into the foam and it will make an imprint (so you can skip the tracing process), simply cut the shape out with scissors. Repeat for as many flip flops you need for your garland.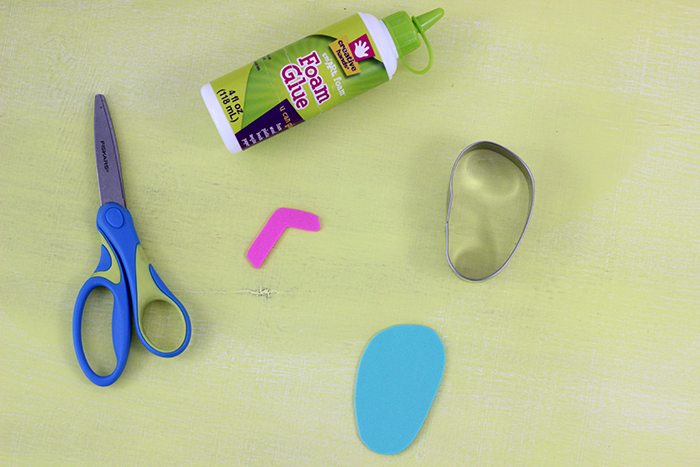 To make the flip flop handles, create a template out of cardboard or thick cover stock. Use the template piece to trace out and trim as many "handles" as you'll need.
Glue the flip flop handles onto the main flip flop cutouts and let dry.
Lastly, glue each flip flop to your ribbon and let dry.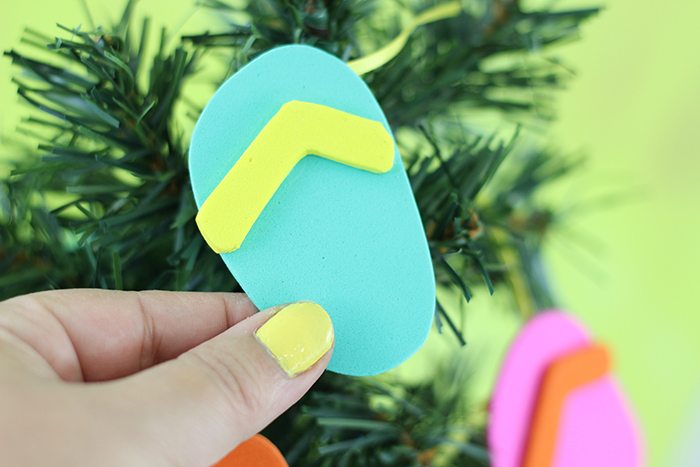 Aren't they the cutest? Now I just need to get a Palm tree Christmas tree. Wouldn't this flip flop garland look great on a palm tree?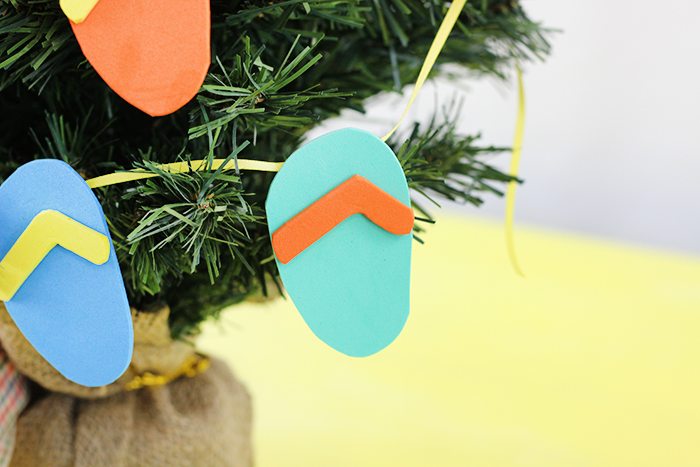 I'm participating in Christmas in July along with a handful of other bloggers, visit their sites to see what they made. I'll also be sharing a Christmas recipe soon, too!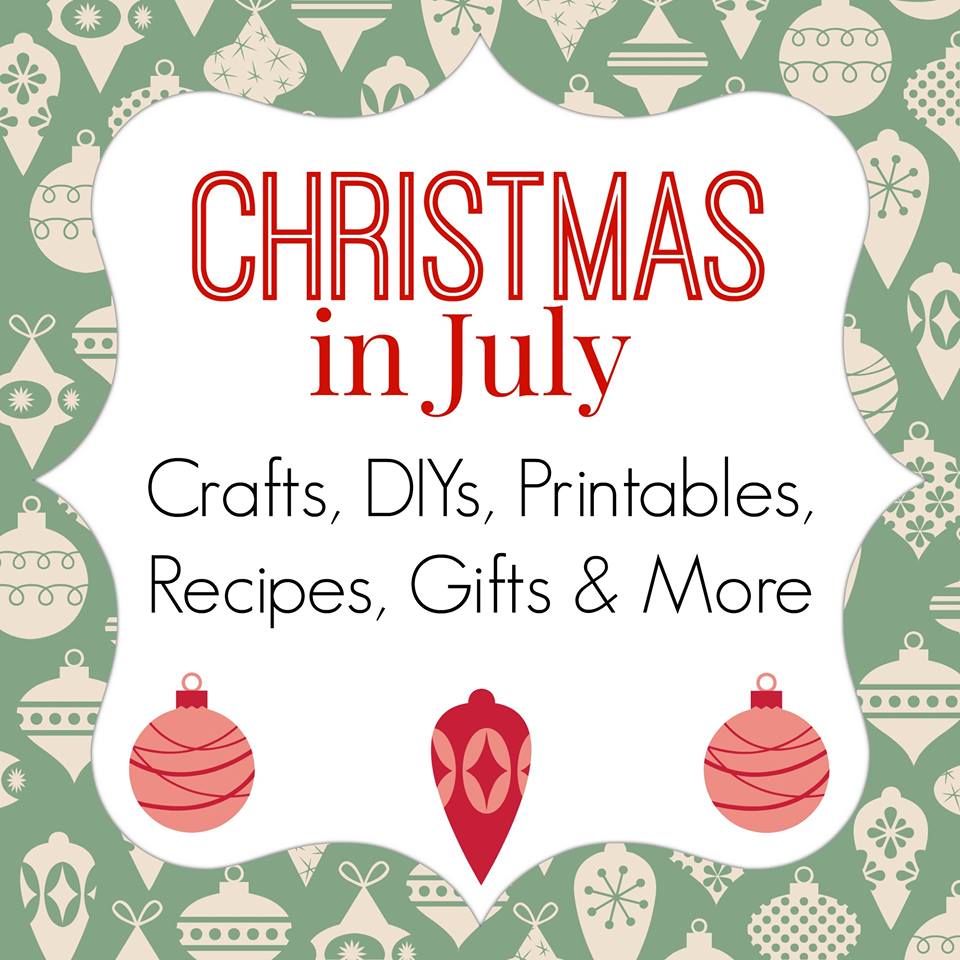 Here are a few other Christmas projects you can try!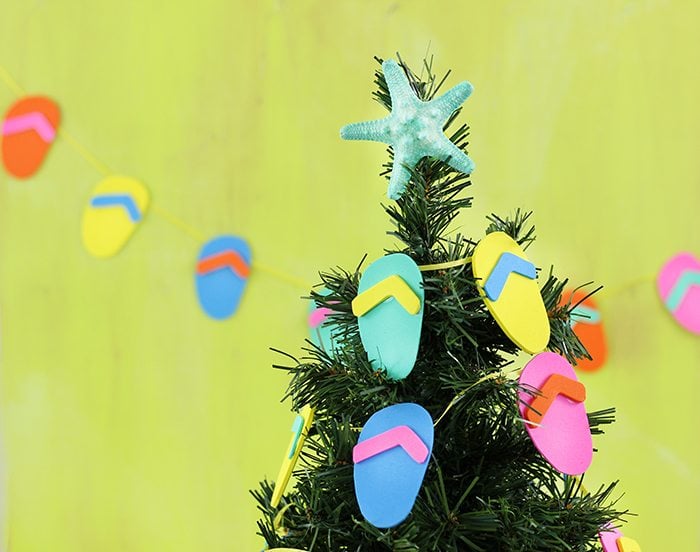 Have you ever celebrated Christmas in July?
Click here for a Flip Flop Sandwich Recipe.