What is St. Patrick's Day without a visit from Leprechauns? Whether you are planning a fun party or just trying to come up with ideas for the kids, this is nice and easy to add some fun to your day. There are a few ways that you can make them too. The cups can be as fancy or as simple as you want. Either way, I promise they are super easy party decor to spruce things up a bit. This post contains affiliate links.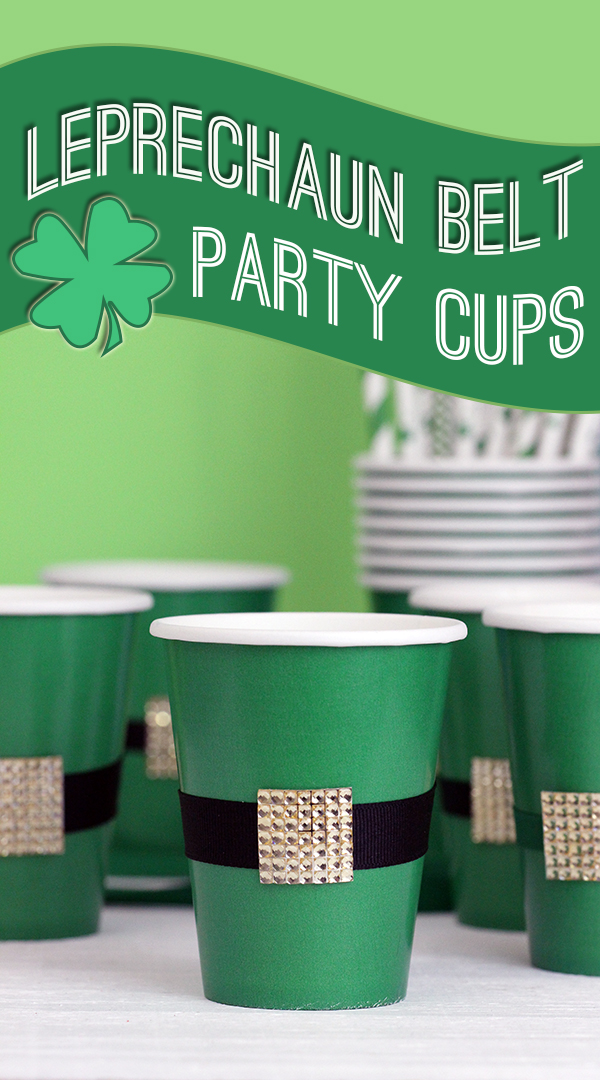 If this idea looks somewhat familiar, you might remember my Santa's Belt cups. I just loved those bunches and had the idea to to make these. Originally I envisioned using the same little rhinestone sliders but in gold. I couldn't find them easily, but instead I stumbled on these Gold Rhinestone Self Adhesive Stickers that I fell in love with. They currently aren't available and I'm having a tough time finding a similar product sadly because they are AWESOME. You might want to look into something like this metallic adhesive sheets instead. My photos of the cups don't really do the gold tone much justice, but you can can see the picture below, they have a really great gold shimmery look that's ice catching. On a side note, I cant wait to see what else I can use these gorgeous stickers for!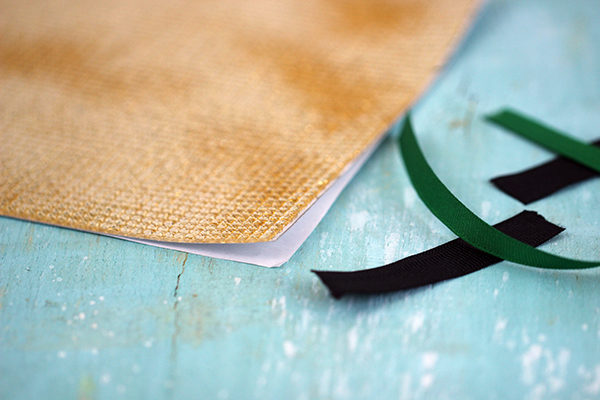 Another easy alternative and money saver would be to just make a square "buckle" out of construction paper. You could just use a gold color if you have it or to make it extra awesome, use gold glitter on the paper. I think that would look really awesome too! All you need for this little project are your choice of any green disposable cup, I used these green paper cups. Your choice of ribbon. I was torn between the green and black which I already had on hand, I settled on a combo of both to add some diversity.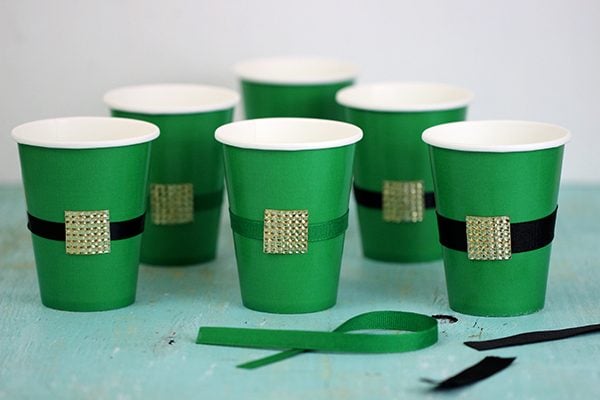 The first step was to adhere the ribbon around the cups. You can do this in so many ways, a strong glue is the quickest way to make it happen, but there are many options. Heck, tape or tying will easily work too if that's your preference. Then, if you are using the gold rhinestone stickers, cut out your buckles. I made mine approximately one inch around all sides which was about 7 rows of the rhinestone stickers all the way around.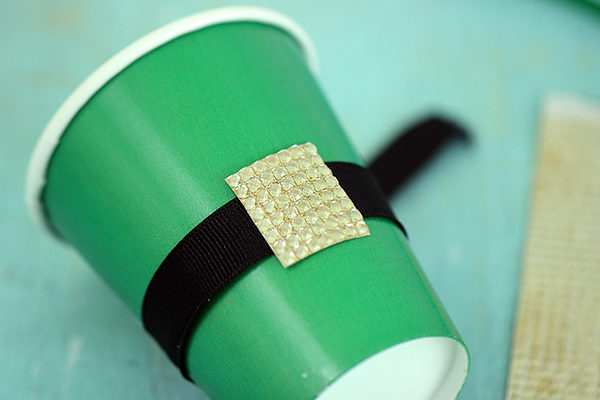 For the final step, which is SO easy with these stickers is to simple adhere them to the front and center of the cup. They aren't too sticky, which is perfect in case you need to re-adjust them to get them placed perfectly.
Hope you enjoy this simple idea for St. Patty's Day! Do you have any fun party ideas? I'd love to hear about them too!