Between green colored treats and gold at the end of rainbows, I thought it would be fun to share a quick and easy treat. A while back I shared a very easy recipe for Kool-Aid milkshakes. Today, I'm giving the recipe a quick St. Patrick's Day makeover. There are a couple of different "green" flavors available such as Lemon Lime and Green Apple. With the addition of milk and vanilla frozen yogurt, you can whip up a quick St. Paddy's Day treat in no time. This post contains affiliate links.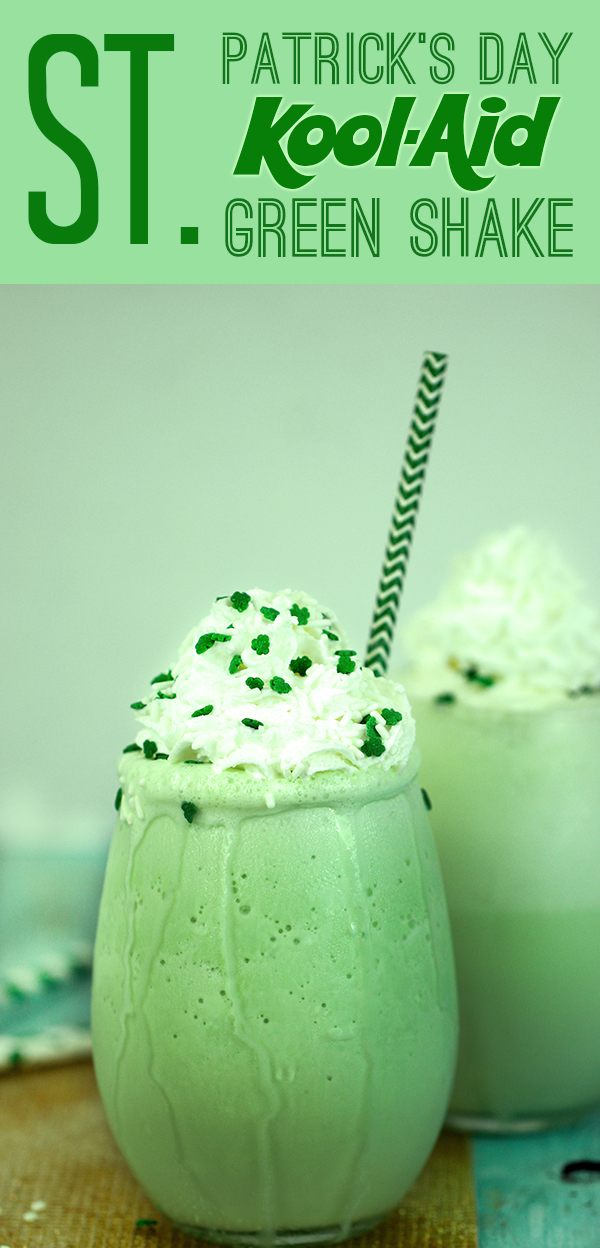 For these quick milkshakes, I used the
Lemon Lime Kool-Aid
. I'm not sure what shade of green the Green Apple will be. If you try those, let me know! I bet they taste great too! For an extra special touch to these festive drinks, I added whipped cream to the top with little shamrock sprinkles too. Plus, I snagged up some cute matching paper straws too. I have WAY too many paper straws at this point, but they are just too cute!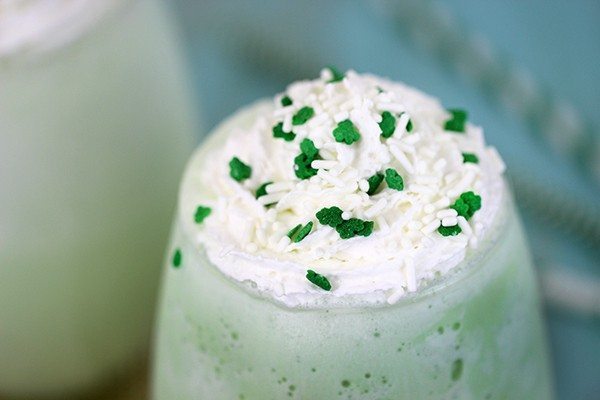 Even without all the frills, these will still be delish for your little Leprechauns. No complicated ingredients, just the usual milkshake suspects and of course some Kool-Aid mix to make it over the top tasty with no hassle.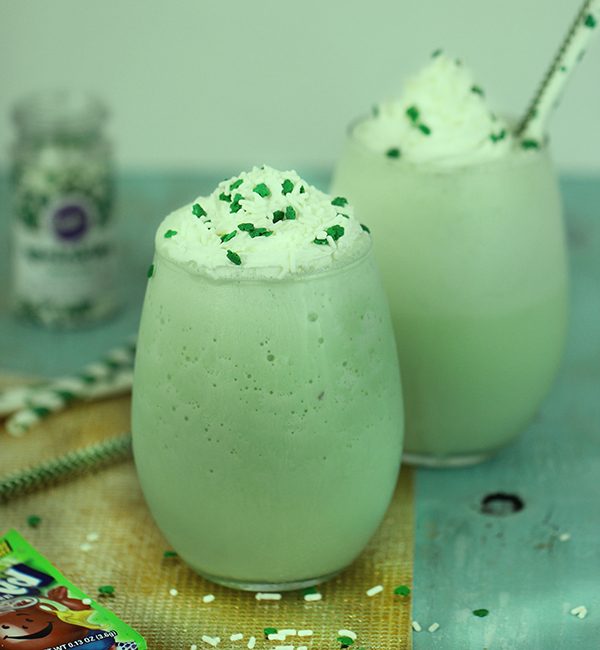 Green Kool-Aid Milkshakes Recipe
This makes up one serving, you can easily multiply the ingredients if you want to make a batch instead.
Ingredients
½ Cup 1% milk
¾ Cup Frozen Vanilla Yogurt
⅛ Teaspoon KOOL-AID Mix of choice
Instructions
BLEND ingredients in blender until smooth. SERVE immediately. Makes one milkshake.
Products and extras used to create these shakes:
Have you ever made a green shake for St. Patrick's Day? I still have never had a "Shamrock" shake, I may need to try one this year!