Want to make a quick little fun treat for the kiddos for St. Patrick's Day? It doesn't get any more simple than this two ingredient green tinted lip balm with only two ingredients. I shared a different lip balm recipe in the past, but this time I switched up the ingredients. This one calls for just Vaseline and Green Kool-Aid. Since I had a huge amount leftover from the St. Patrick's Day milkshakes I shared recently, I wanted to try to use some of it up. This was a tasty way to do it!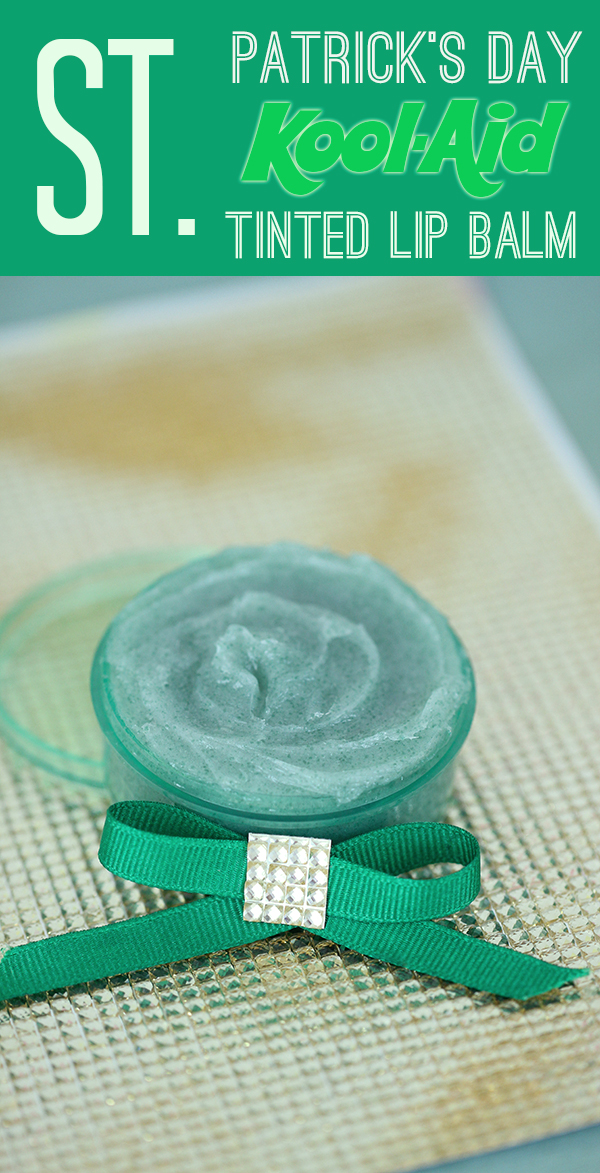 It's SO simple to do, it will only take a minute or two! Kids get a total kick out of it too.
Want to make some green tinted flavored lip balm?
3 Tablespoons of Vaseline
1 Pkg of Kool-Aid (Lemon-Lime Flavor)
Seal-able container
This is what you'll need to fill 4 empty lip balm canisters or one larger canister like the one I've pictured:
Simply just mix the the two ingredients really well with a spoon and you have a nice little lip balm with a tint of green and lovely lemon lime flavor too! It won't turn your lips green, which is a big bonus.
Want more St. Patrick's Day goodies? Check these out too:
St. Patrick's Day is a week and half away. What are your plans?