2021 screams GO BIG! So… I am bringing it just in time for Valentine's Day! Enter these Giant Inflatable Gummy Bear Valentines with cute printable gift tags to match. Why not show someone you love them this year with something SO overwhelmingly cute and memorable? Bonus! It's pretty much the easiest V-day diy gift idea ever. When I spotted these huge blow up gummy bears, I perished. They are hilarious and the world needs to know about them. This post may contain affiliate links.
When it comes to celebrating Valentine's Day this year, you might be looking to get extra creative to make it memorable. I am totally with you.
Enter GIANT GUMMY BEARS.
Maybe not as awesome as edible ones, but I'm still obsessed.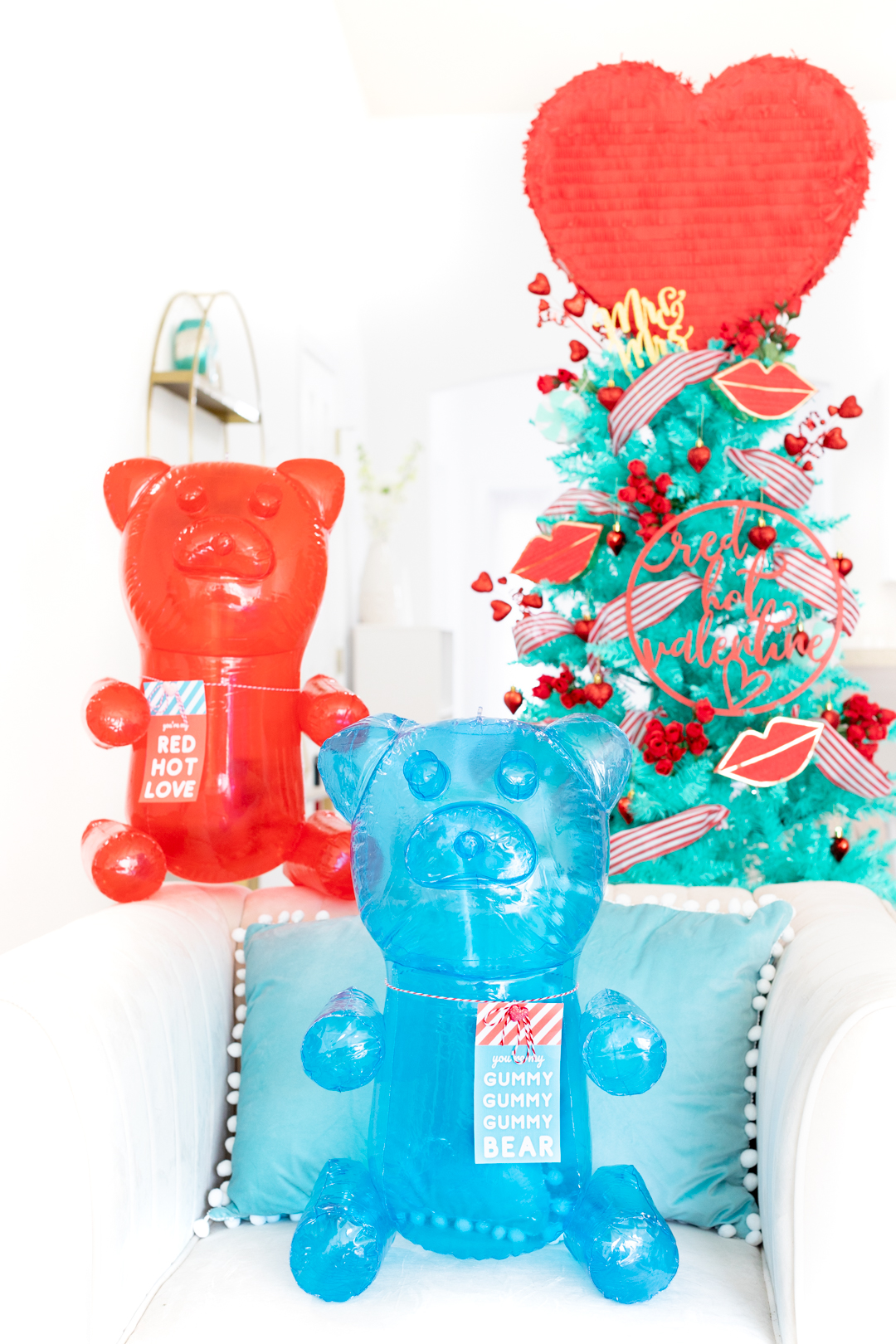 These adorable big bears are a perfect gift for pretty much anyone. Both gummy bear fans and pretty much every one else ever alike.

BLOW UP GUMMY BEAR VALENTINE'S DAY GIFT
Not sure about you, but I absolutely fell in love with these super cute 24″ inflatable gummy bears that I found. I decided to pair them up with cute printable Valentine's Day gift tags to make them the perfect way to surprise someone. Scroll to the bottom of the post to get your own downloadable gift tags.
This is all you need to put these cute V-day gifts together:
You can get creative with decorating the gift tags as you like. They are ready to use as-is or you can embellish them with fancier ribbons, stickers and so much more. There are no limits to the gift greatness you can achieve here.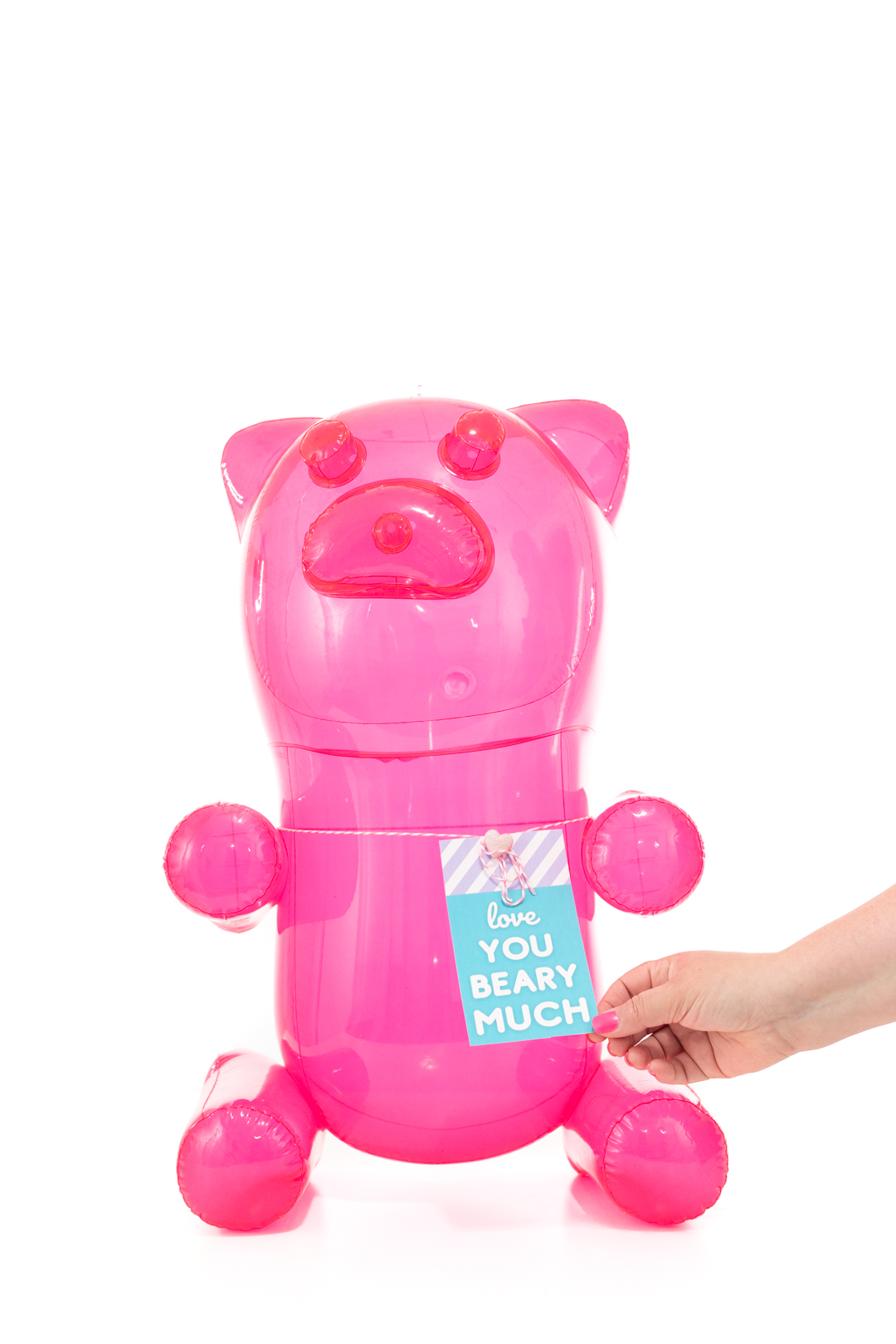 CUTE GUMMY BEAR SAYINGS
I created four varieties of cute gummy bear gift tags, here are the sayings that are on them:
You are my gummy gummy gummy gummy bear.
Love you beary much.
You're my beary best friend.
You're my Red Hot Love for all those cinnamon gummy bear lovers.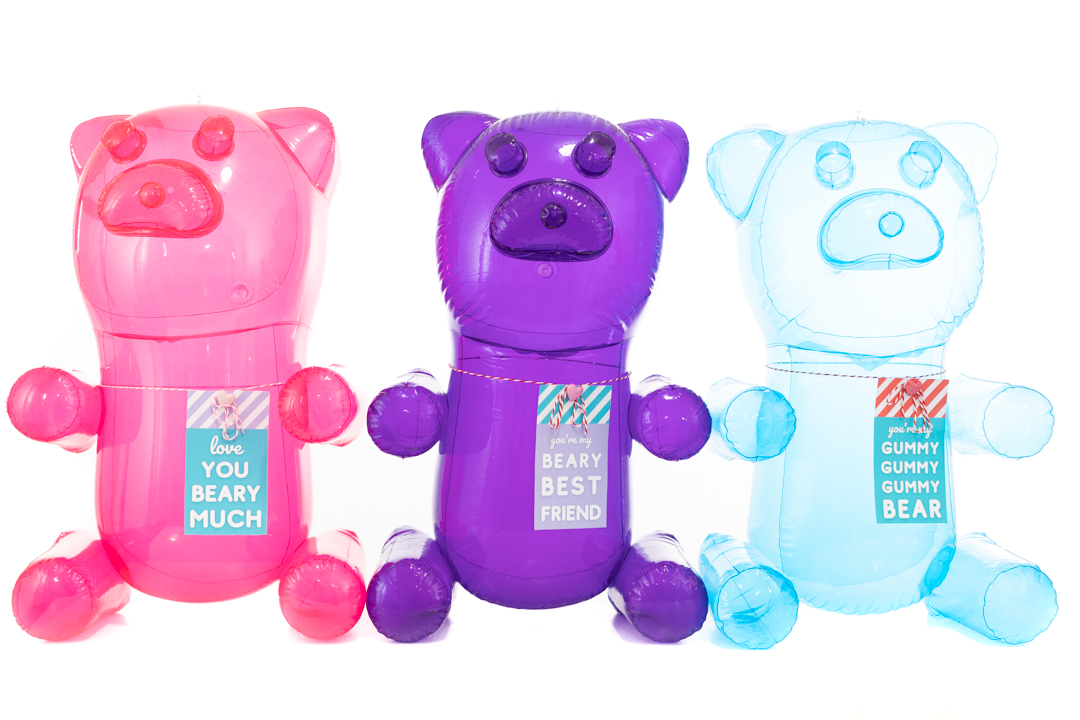 Let's take an up close look at these cute Valentine's Day gift tags.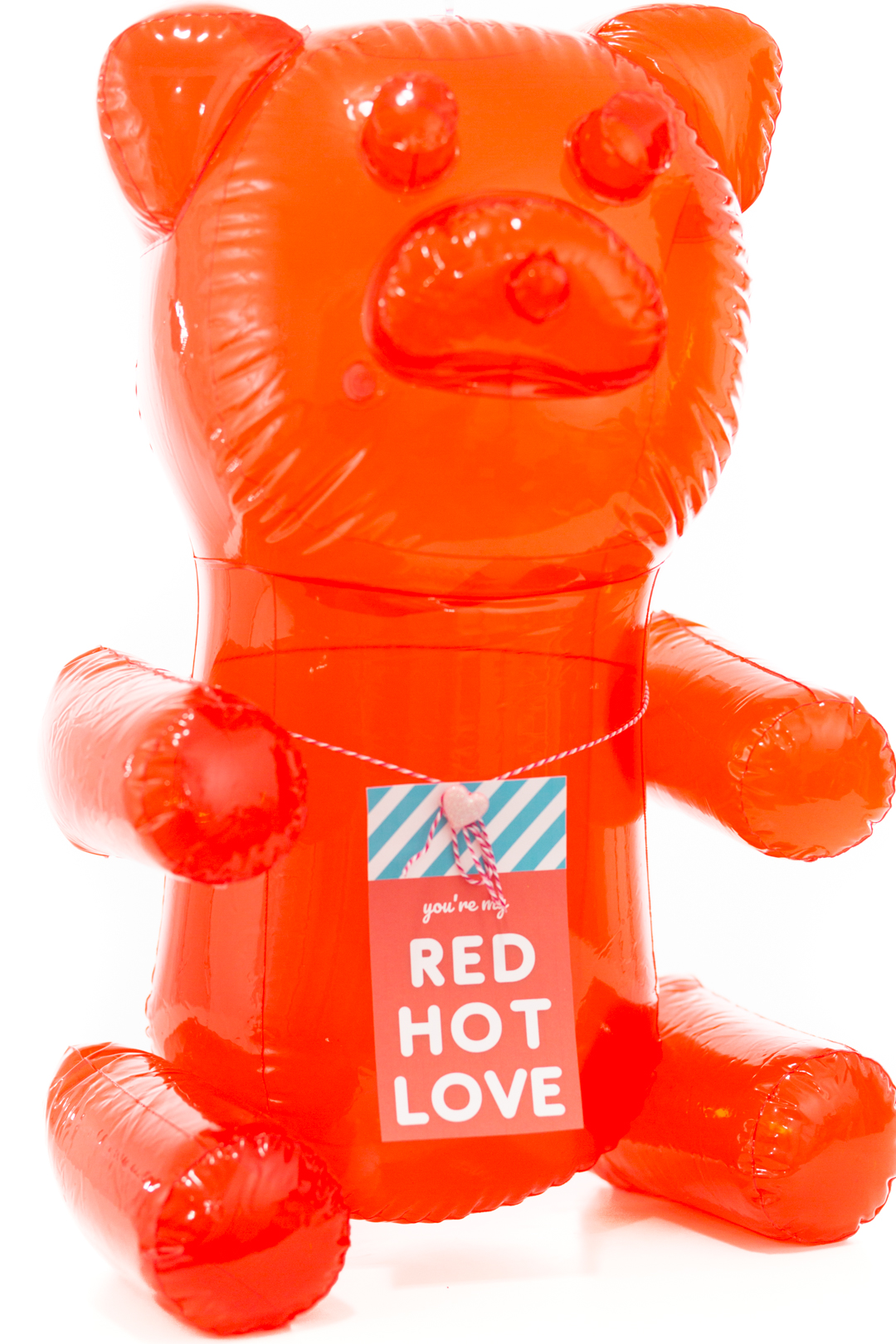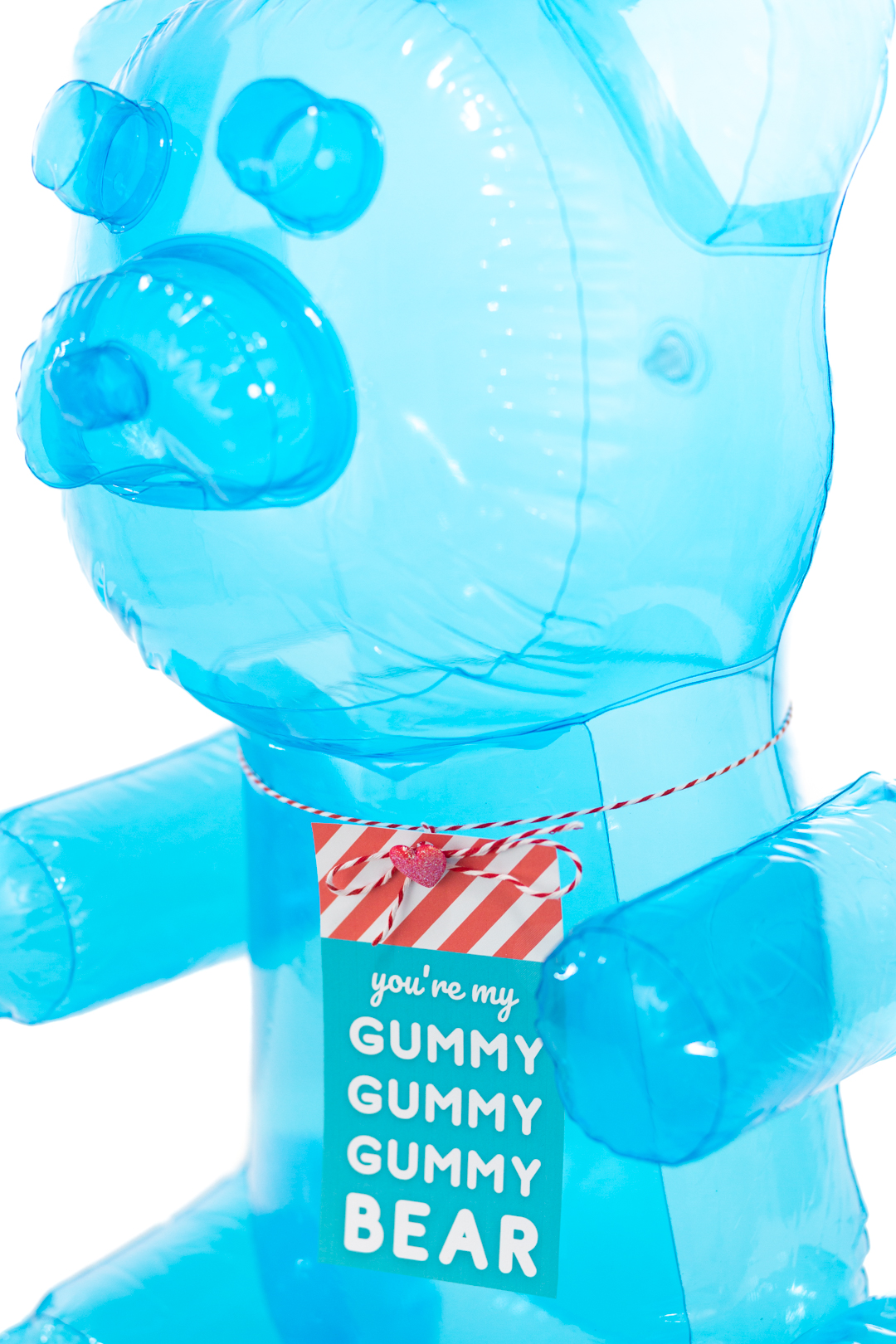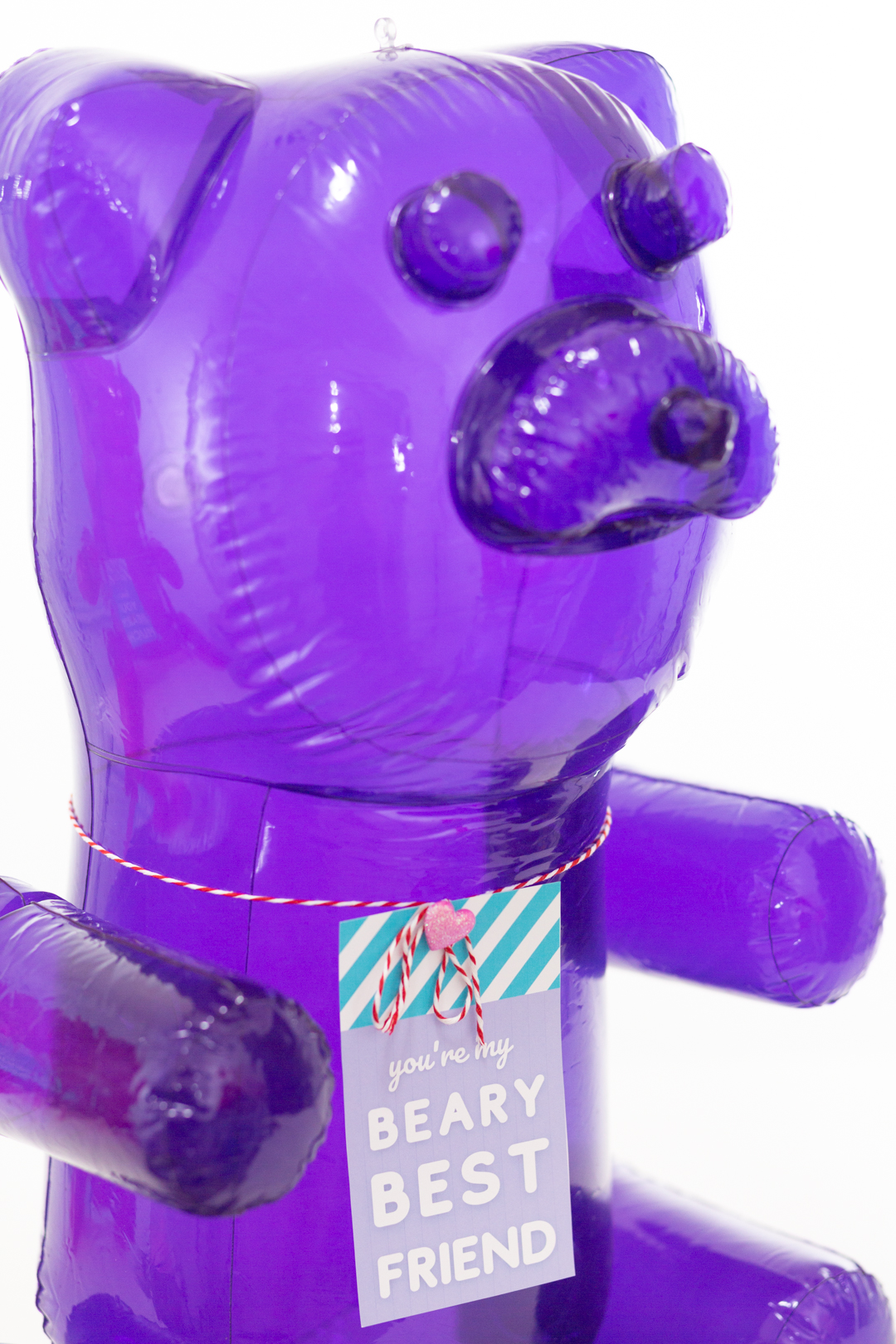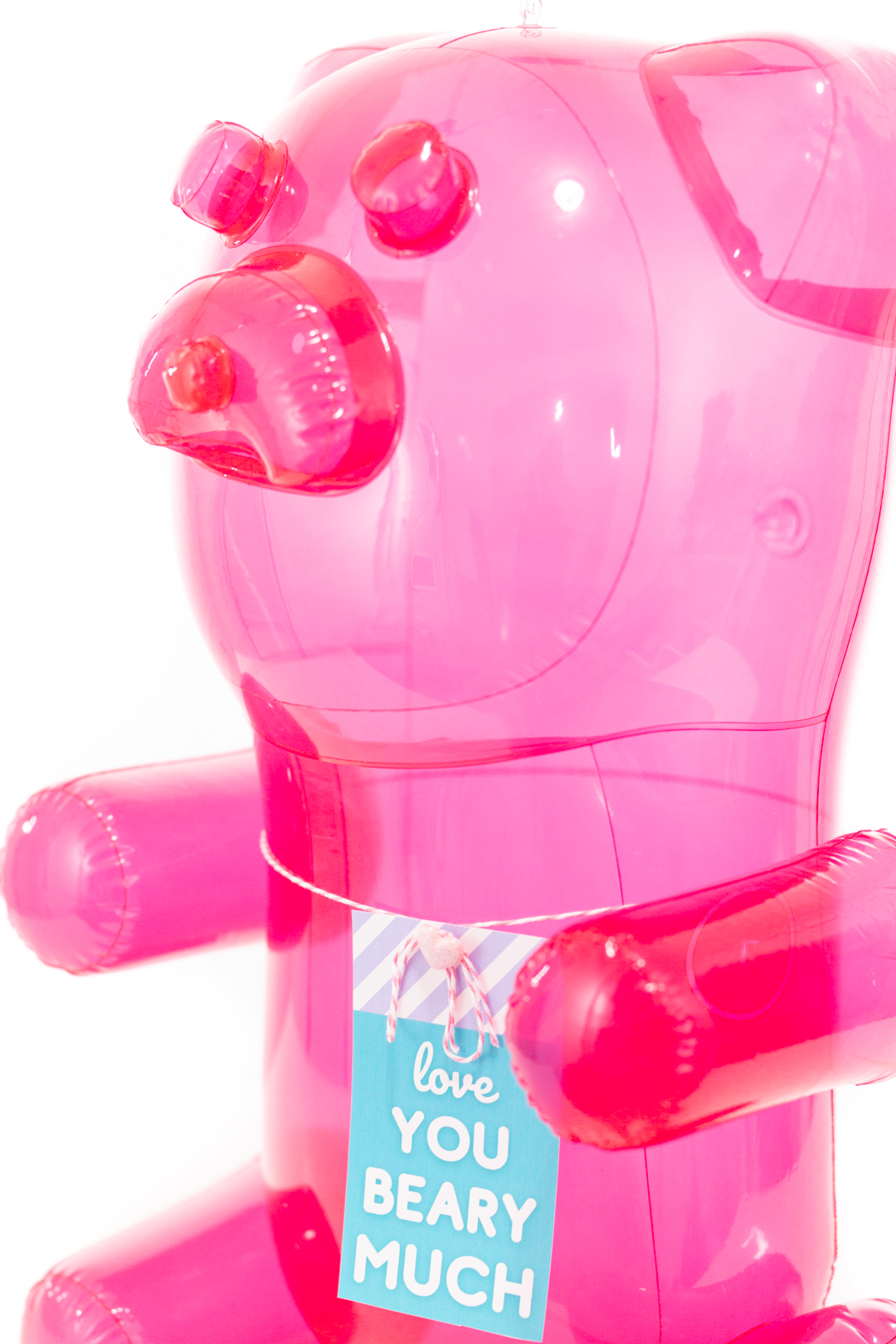 Now all you need to do is print your very favorite.
FREE GUMMY BEAR VALENTINE PRINTABLES
Make your cute gummy bear themed gifts complete with these free printable gift tags. Click on the ones that you want to download them and save to your computer. Simply print and cut them out to use.
It's easy to make someone smile when you treat them to one of these cuties!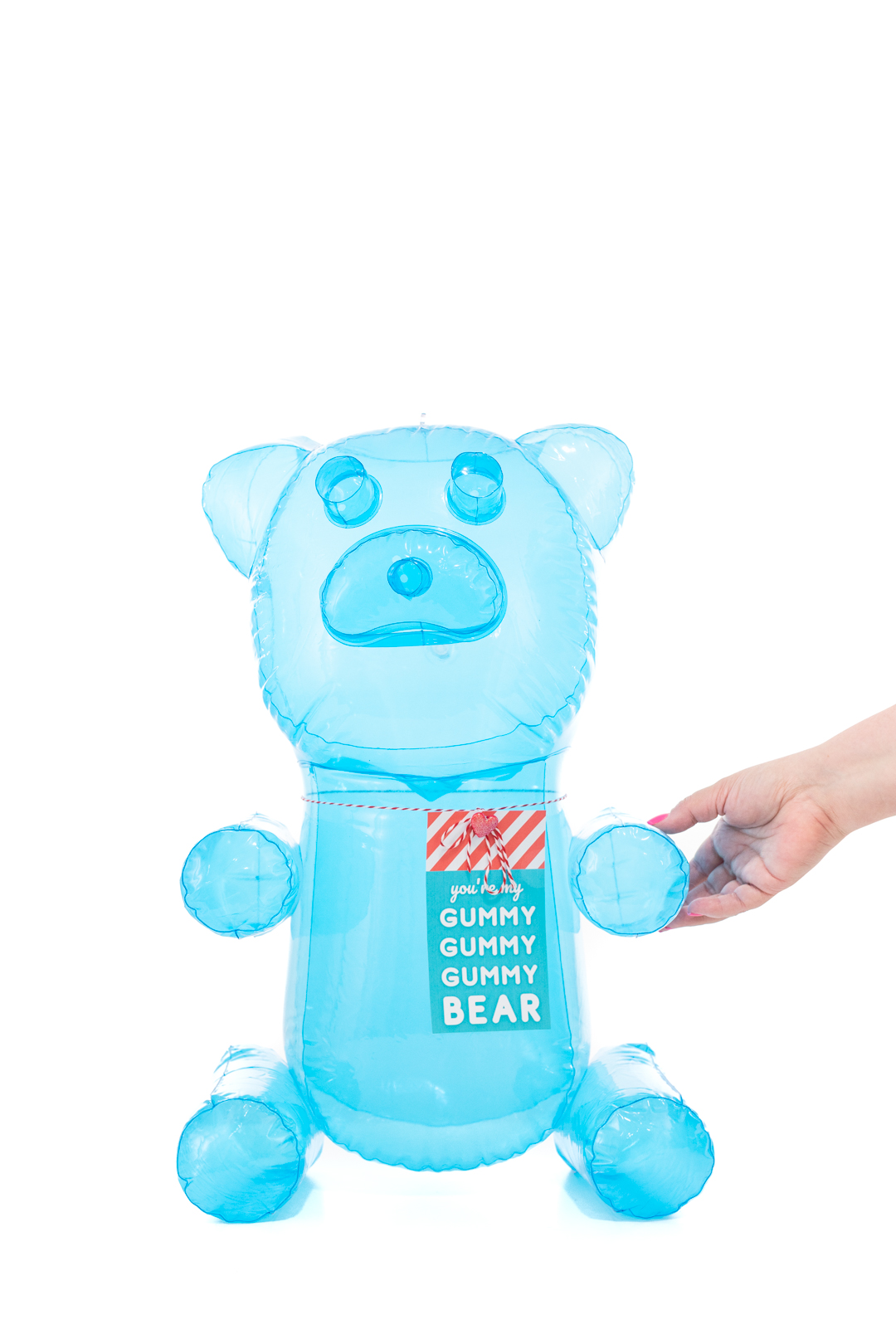 HOW TO PUT GUMMY BEAR GIFTS TOGETHER
Use a hole punch to make a circle hole at the top of each gift tag. Tie twine around the neck of each gummy bear, then slip the twine ends through the hole on the gift tags and tie into a bow. Add cute stickers on top of the bow if you like to make it a little extra cute.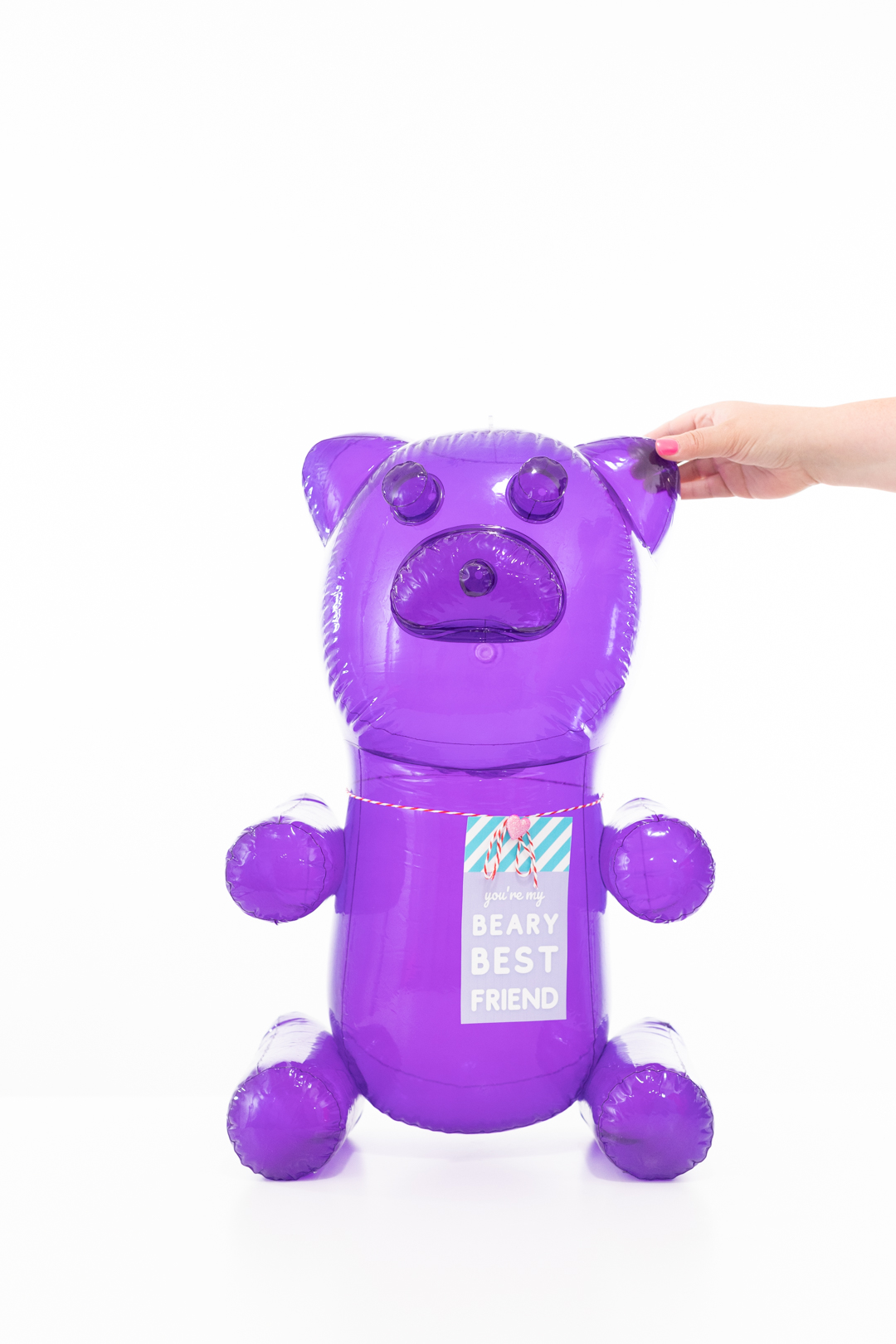 Now all you need to do is surprise friends and family with these super cute show-stopping gifts.
VALENTINE'S DAY GIFTS
Love this fun idea? Here are even more easy V-day gift ideas that are easy to make using free printable gift tags.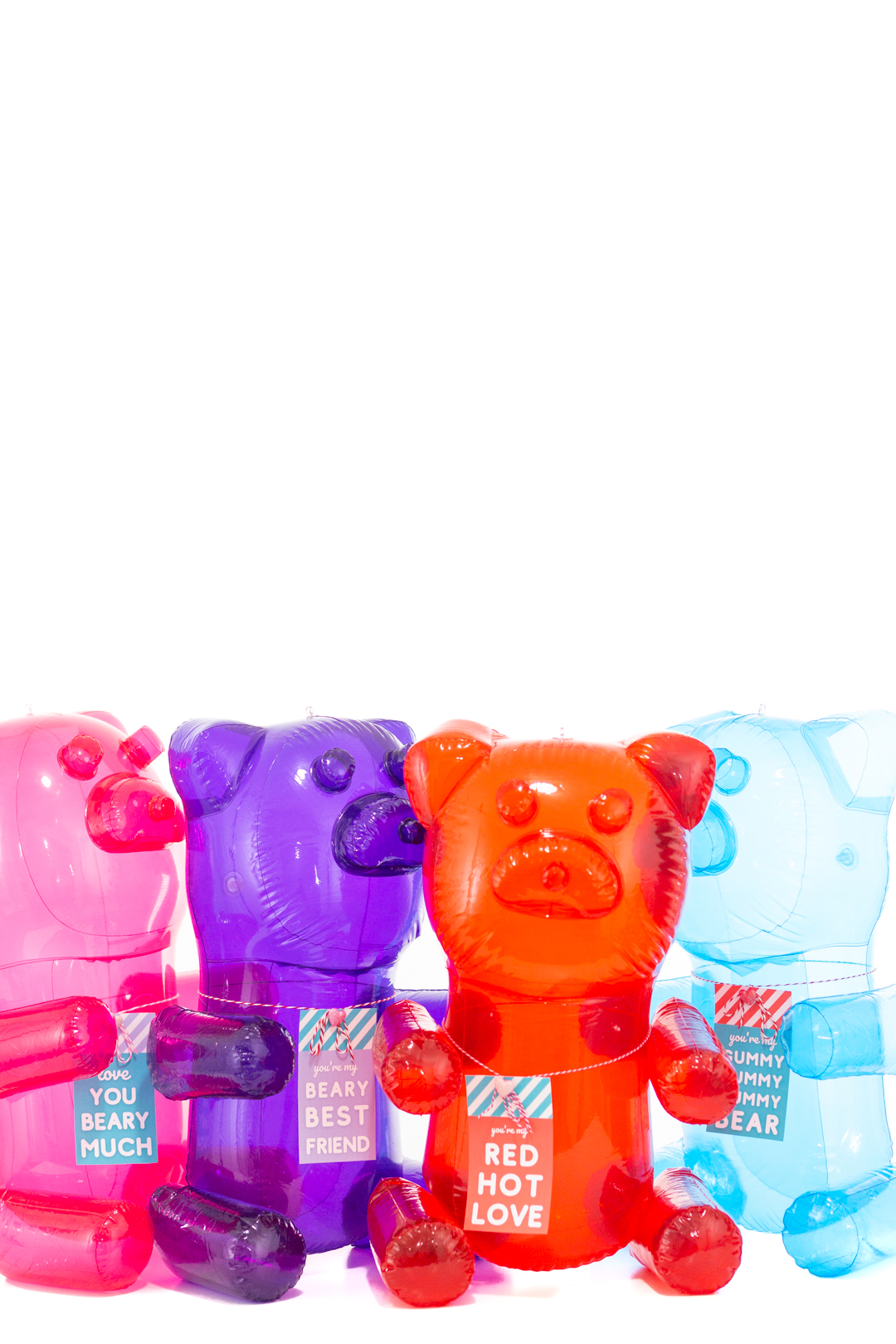 Who would you give one of these to?