Are you looking for fun ways to decorate eggs? How about Decoupage Easter Eggs? They are probably much easier to make then you're thinking. It just takes some cute napkins of your choice and a simple water and glue solution to make the magic happen.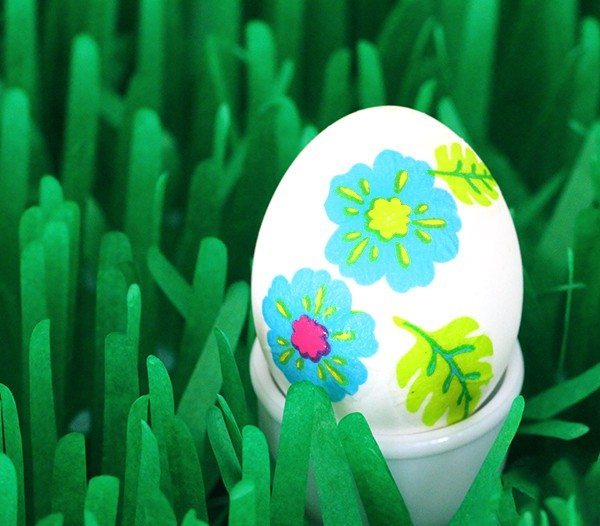 Decoupage Easter Eggs with Napkins
This has been one of my favorite way to make Easter eggs! You can create simple, yet picture perfect designs on your boiled eggs using cut-out designs from napkins. The possibilities are endless since there are so many cute printed napkins in the world to choose from.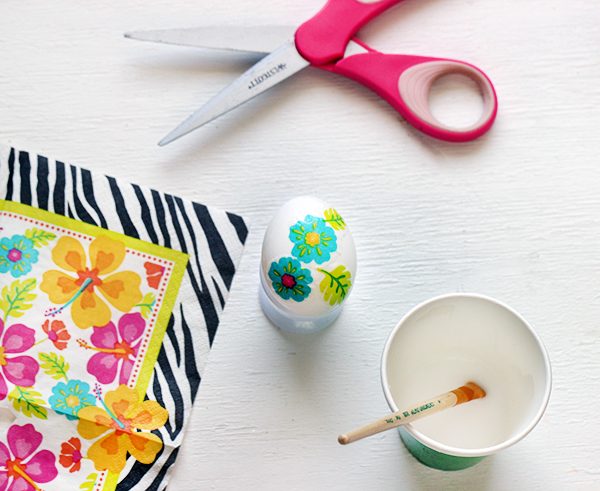 Here's all you need to make these:
*Boiled Eggs
*Napkins with printed design
*White School Glue
*Paint Brush or Foam Paint Brush
First things first, trim out the designs you want to adhere to your eggs. You can leave some of the excess white areas surrounding the design as they will blend right up. So, don't worry about how carefully you trim as it can be a little challenging depending on the shape.
Make the decoupage solution:
Mix three parts glue with one part water to make a simple solution.
Use a paint brush or a foam paint brush and apply a light coating of the mixture onto your egg. Gently press the napkin cut out onto the egg. Then, paint another light coating of the mixture over it.
Depending on the thickness of your napkins, you may need to let dry and apply a second coat.
It's really that simple!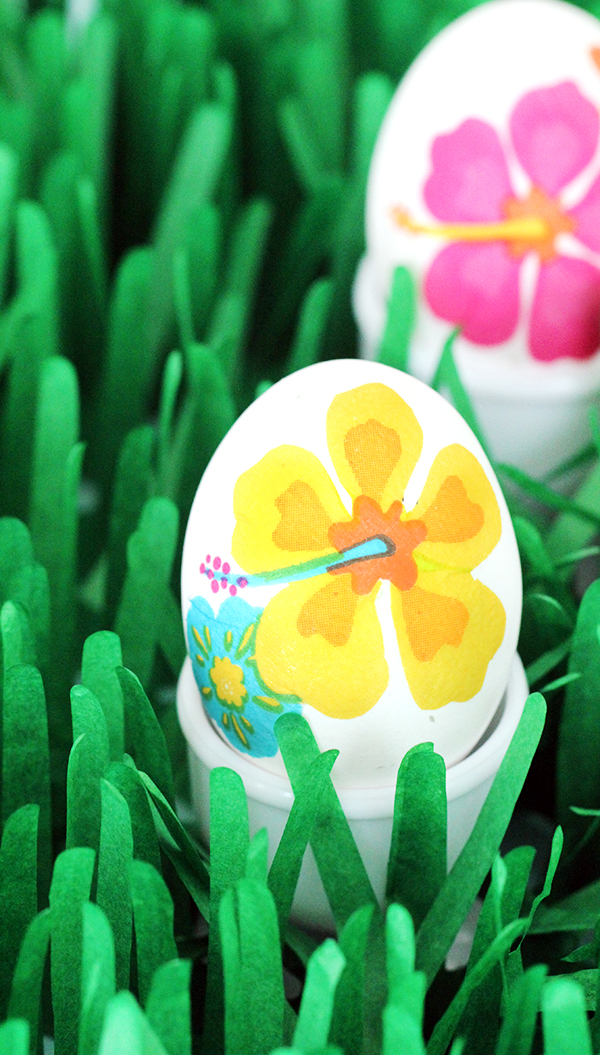 Here is another example of Decoupage Eggs I shared on the Family Dollar Blog last year too: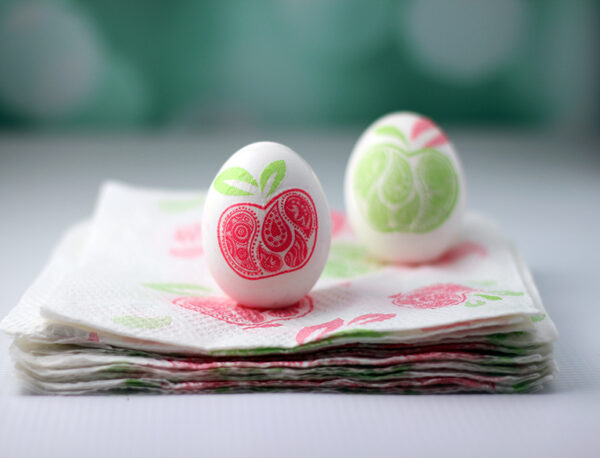 Want more ideas? How about these gold polka dot glitter eggs or these Easter egg ideas? Drop by tomorrow, I have one more fun idea to share!
Do you decorate Easter eggs? What are your favorite ways to do it?